The Academy Drum and Bugle Corps Welcomes the leaders of the 2024 Design Team.
New to the team this year include Program Coordinator John Max McFarland, Artistic Designer Tony Nuñez, Consultant Brian Murphy, Drill Designer Justin Cunha, and Color Guard Caption Head Ricardo Robinson-Shinall. Returning to the team are Music Designer Fred Smith and Brass Consultant Ryan Adamsons. Read all about these individuals at the link below.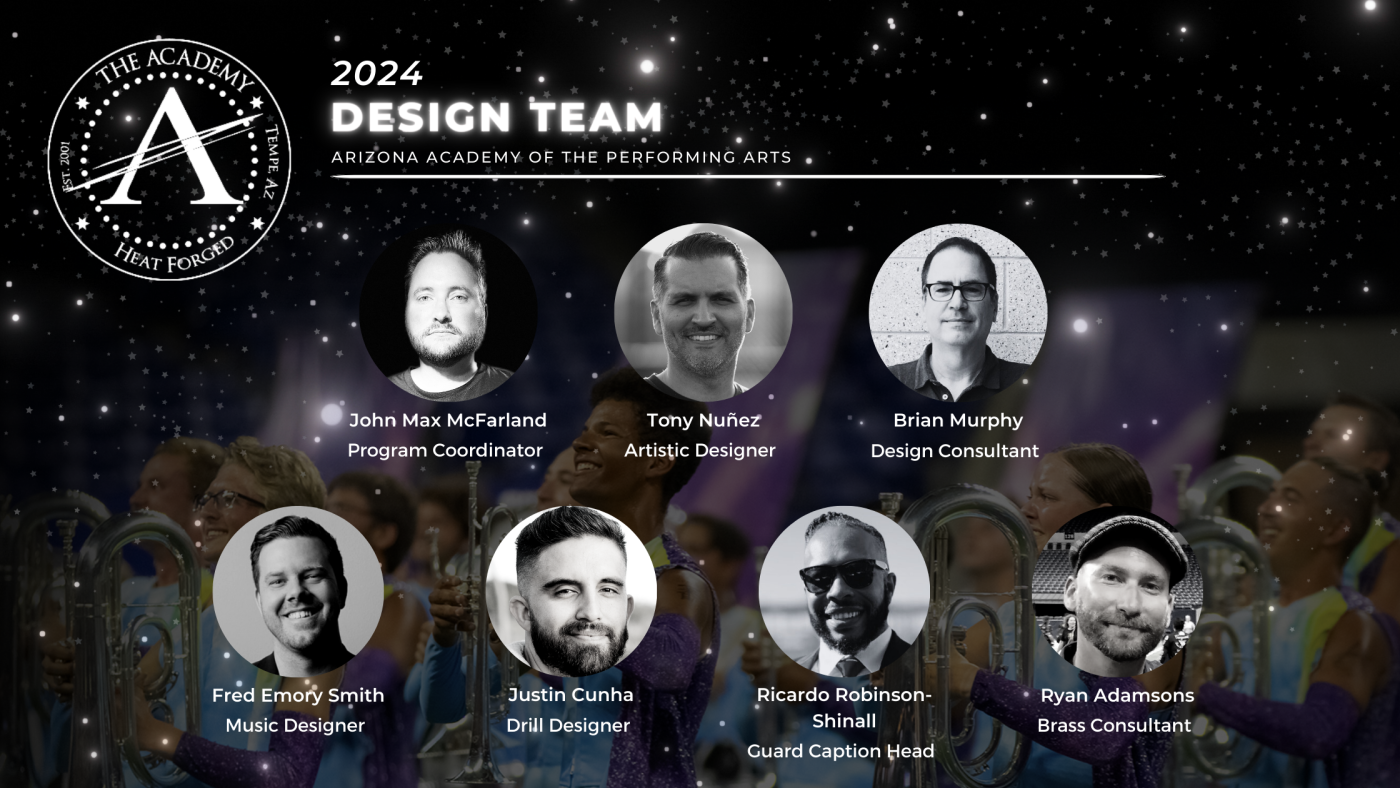 Auditions for the 2024 Corps are here!