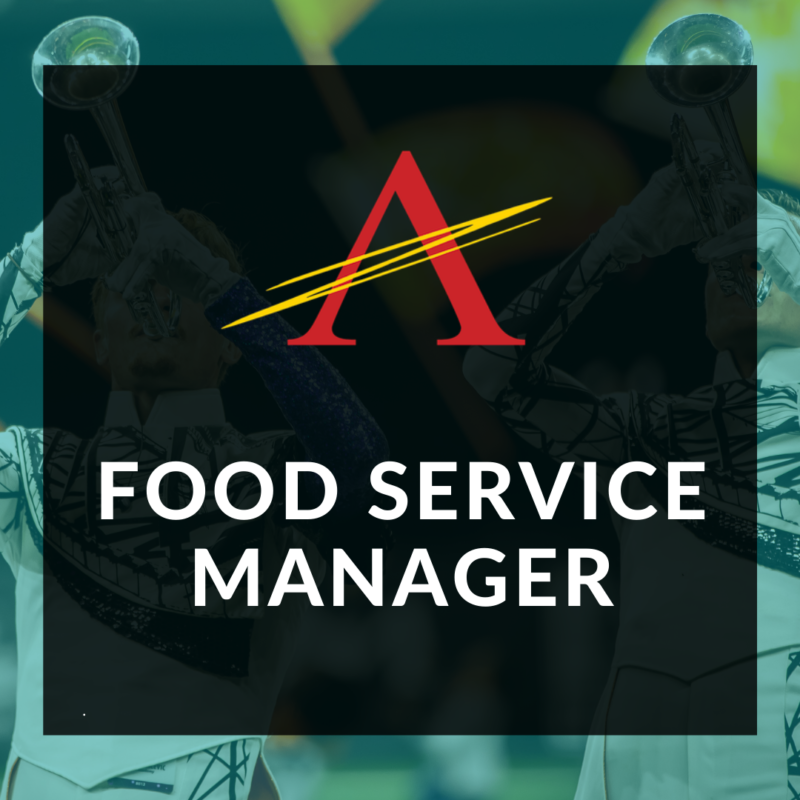 Food Service Manager
The Academy Drum and Bugle Corps
The Academy Drum & Bugle Corps is looking for a Food Service Manager to run our new food trailer for the 2024 season. This position requires someone with a background in food preparation for large groups. Drum corps experience is preferred – running a mobile kitchen for an extended time period requires a unique skill set and we know that it is a labor of love. 
The Food Service Manager is a part-time position beginning as early as Spring, 2024 and continuing through August 10 for this competitive season.
Please submit your references and resume to Chris Williams at chris@arizonaacademy.org
food service manager job description