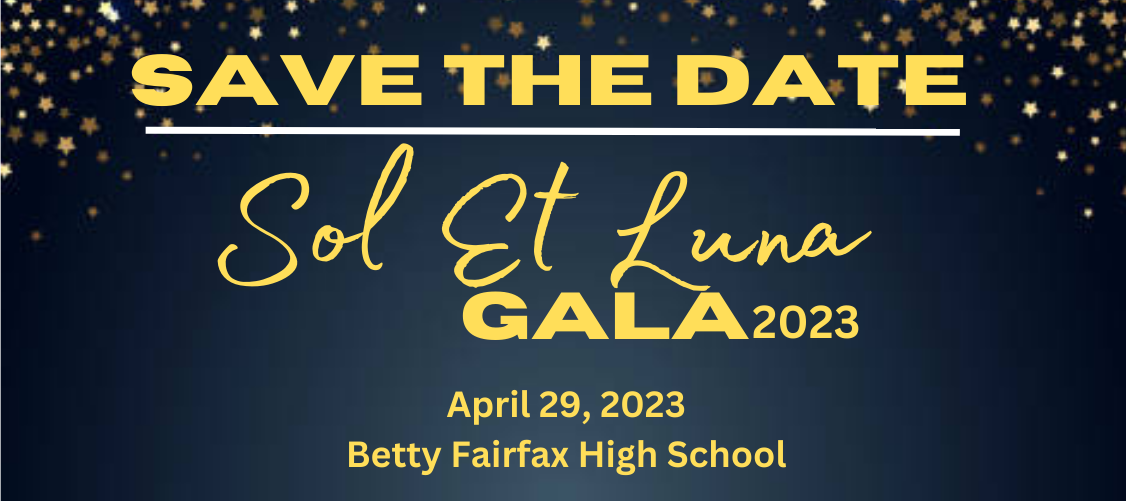 Join us for our annual Show Reveal!
Formerly entitled "Meet The Academy", this year's event is rebranded as Sol et Luna Gala 2023. Join us as we bring back this treasured event. Not since 2019 have we been able to assemble our friends and fans in this way and we couldn't be more excited to see everyone come out again!
Be the first to see the 2023 Uniform Reveal
Learn about the 2023 production
Hear the corps perform excerpts of the show
Enjoy great food and friends
We are ever grateful for the generosity of friends like you who make it possible to fulfill our mission of "Building Great People Through Great Performances." Please spread the word and invite your friends to this special fundraising event. A nominal fee to cover event expenses is required and donations will be requested at the event. All proceeds assist in providing another exceptional experience for our young performing artists.
Dinner and presentation 7:00-8:30pm
Dress is casual (drum corps chic)
tickets sold out - donate here