The Academy Drum and Bugle Corps
2021 Season Planning
The Academy Drum and Bugle Corps is excited to introduce how we are moving forward with our planning for the 2021 season.  Earlier in December, Drum Corps International announced its plans for a series of events to be held in Indianapolis, Indiana on August 12, 13, 14, 2021.  As plans take shape for expanded program offerings for the corps in 2021, attendance at these Indianapolis events are sought to be the capstone experience for the members of The Academy among a multitude of new performance opportunities now being developed.  Prospective members, volunteers, and fans are encouraged to view the recording of the 2021 Season Information Webinar held on December 13, 2020.  Here Executive Director, Mark Richardson walks through how the organization is approaching it's planning for the coming season, under the challenges of today.
The 2021 Experience
Clearly this season will need to be different in the way we plan and execute an experience for all of our participants.  It will require us to be more disciplined and prepared than ever before.  By following strict policies and procedures guided by experts, we are building a framework for an experience will include (a) setting a controlled environment, (b) accounting for a shorter than normal travel segment to avoid extensive bus time, (c) building a tour backwards from Indianapolis, (d) leveraging virtual/video opportunities for training and performance, (e) allowing for some flexibility for things to evolve, (f) developing multiple performance experiences that will be anchored with the field production and supplemented with on Video and/or on Stage opportunities as may be allowed.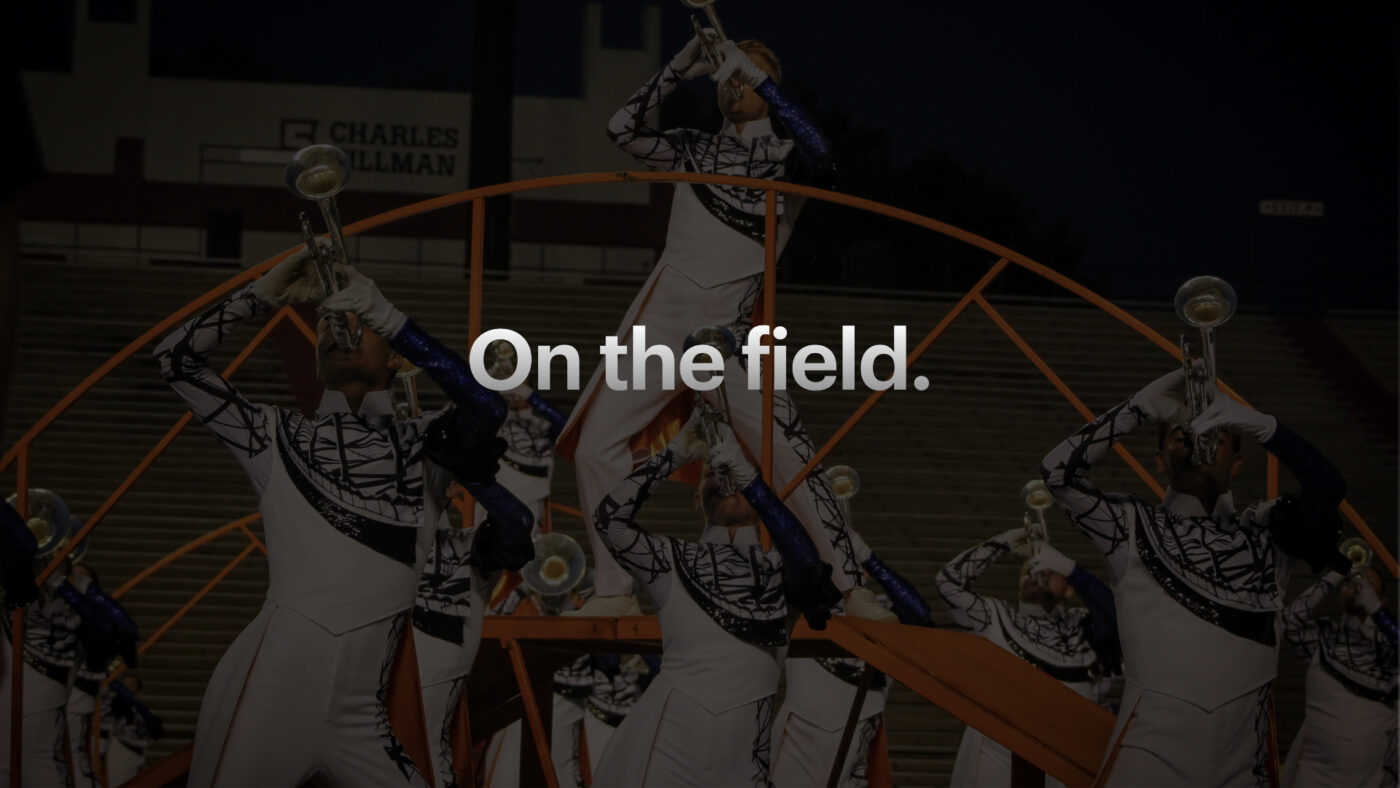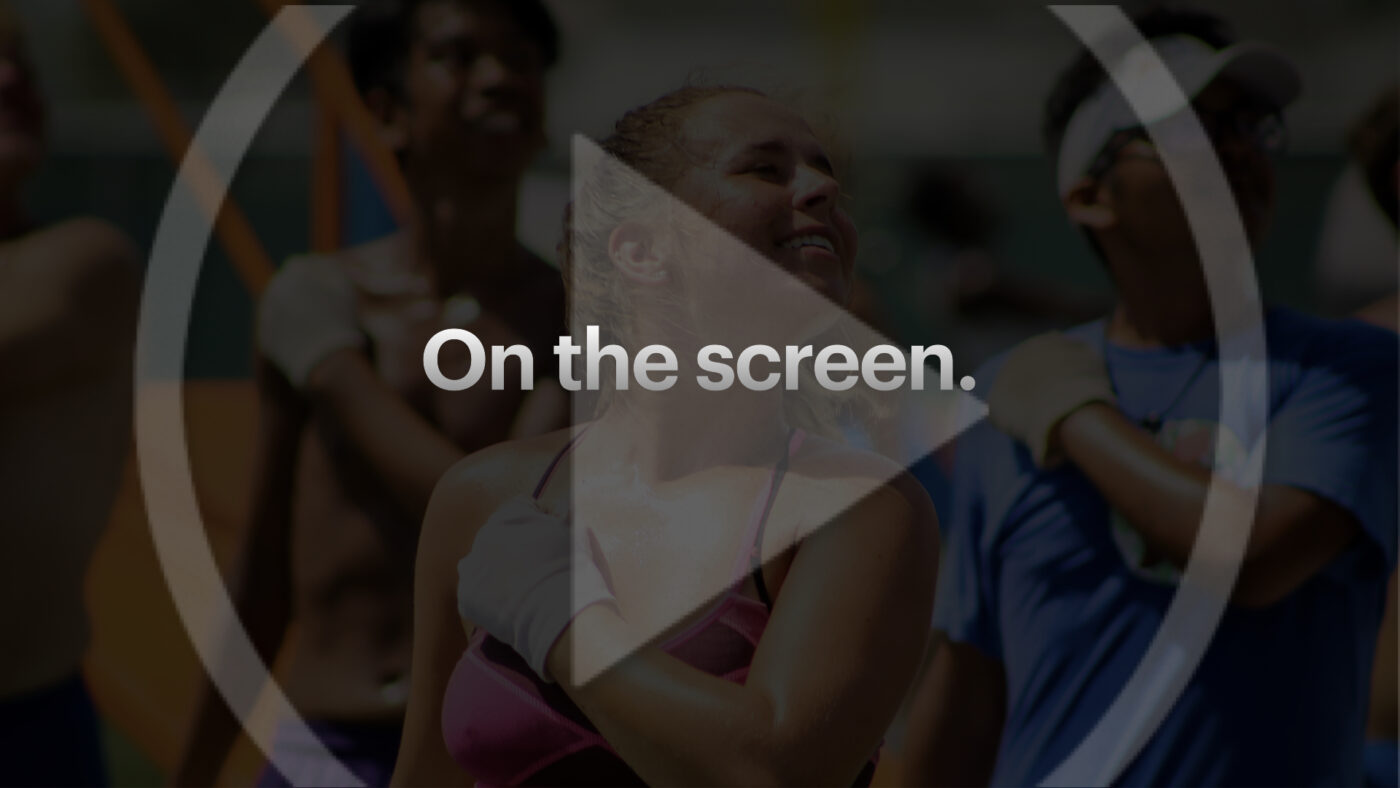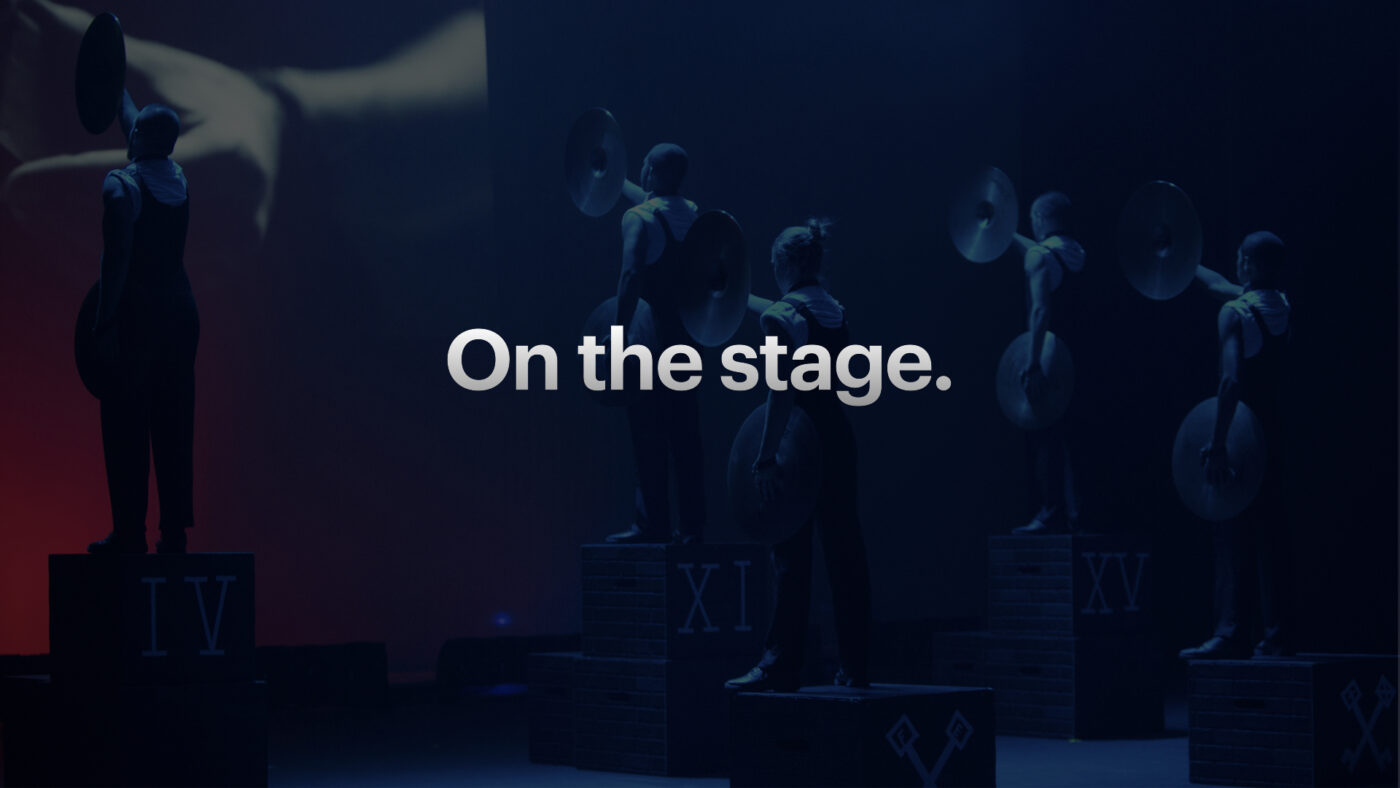 The 2021 Schedule
We begin, as with every season, with Auditions, Evaluation, and assignment of Member positions.  This process has already begun with the participants of the Audition Academy held this Fall, and continues with our Video Audition opportunities for new prospective members.  Throughout the winter and spring, no in-person camps and clinics are planned, having chosen to convert completely to a virtual environment for training and initial production development prior to moving in for the summer experience.  The working plan is to then have the corps convene for an 8-week segment that includes training, production development, performances, and tour, finishing in Indianapolis.  The ROUGH schedule (Summer dates not confirmed) looks like this:
October-January:  Auditions/Primary Membership Assignment
January-May:  Training/Production Work & Membership Assignment.  Virtual Camps scheduled for January 9-10, February 6-7, March 6-7, April 3, May 1-2, May 29-30
June 12:  Self-Sequester Period (Tentative, see COVID-19 Safeguards)
June 18:  Full Corps Move-in, Training, Production, Performance, Tour
August 15:  Depart from Indianapolis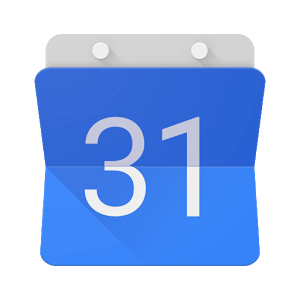 Membership
If you are a highly motivated individual, 21 or younger (expanded to 22 for the 2021 season), who is interested in becoming a part of the drum and bugle corps activity, we invite you to audition for The Academy Drum and Bugle Corps. Membership acceptance is based on work ethic, character, ability level, and audition results. While the average age of the membership is typically over 19 years old, younger students have been accepted based on their exceptional performance quality and individual maturity. We recommend anyone 16 years and older that is interested in some day participating in our corps, or the drum & bugle corps activity to participate in auditions and training opportunities provided by The Academy and our staff.
Prospective members should take a minute to watch the 2021 season informational webinar that was recorded Sunday, December 13th, in conclusion of our Audition Academy program.  Included in this webinar is a wealth of information on how the Academy is moving forward with our programming for the 2021 season.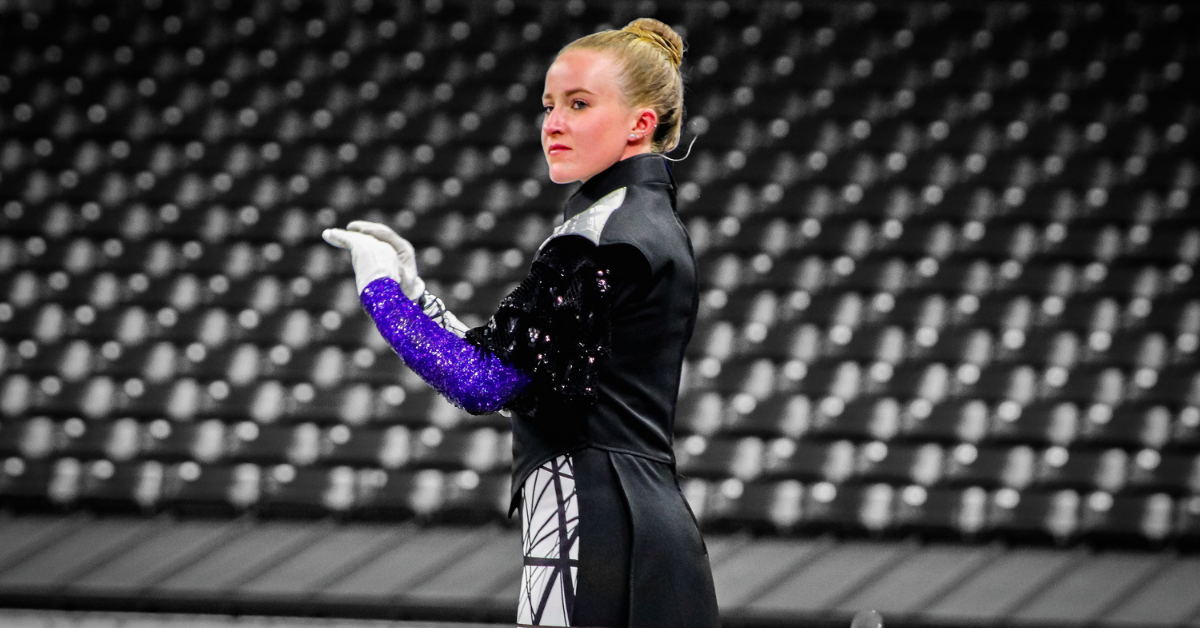 Auditions
With the conclusion of our Audition Academy program, the pathway forward to membership opportunities begins with the submission of a Video Audition.  Please see the Video Audition Guidelines section of our website for detailed information and registration.
Membership placement and contracting begins in December and will continue throughout the winter.  Due to the virtual method of evaluation, we anticipate the process of filling the roster of 154+ corps members will take longer than usual.  However, we are targeting to have the bulk of the membership positions assigned by January-February, with final spots being designated in the Spring. 
Once the staff has had the opportunity to evaluate you either through The Audition Academy program or an Audition Video, you will be contacted and informed of your next steps.  If you are invited to continue with the program, you will be offered one of three membership statuses; (1) Membership (often called Contracted), (2) Callback, or (3) Trainee.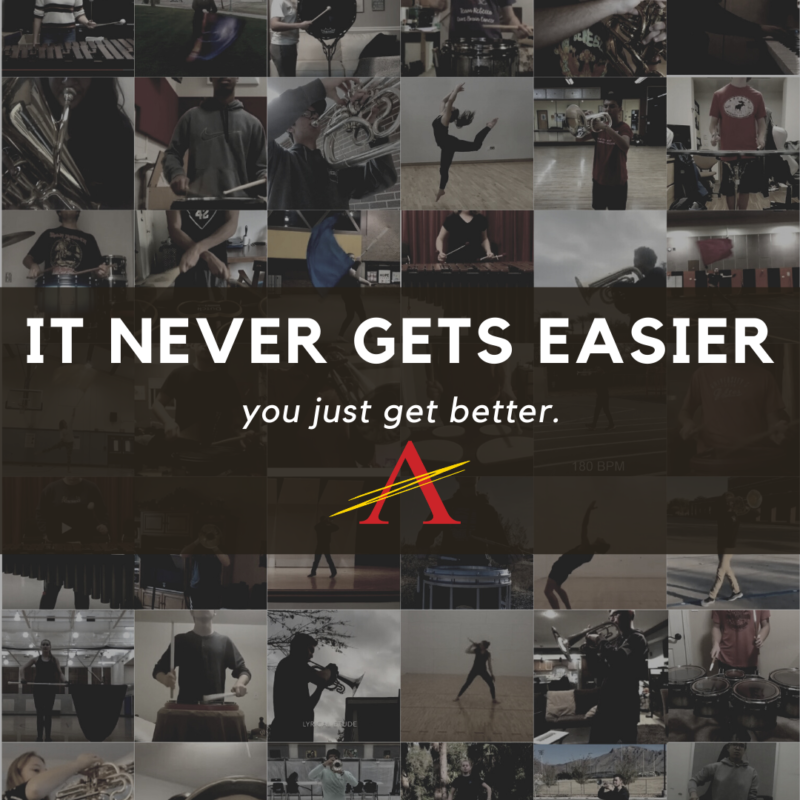 Member

(Often referred to as Contracted)
If offered membership position at this time, the staff is telling you that they are confident in your preparation, character, and ability to fulfill all of the roles and responsibilities of membership, and are wanting to give that opportunity to you right now.  A contract to follow will be emailed to you to review, sign, and submit along with your first payment installment due by December 28.  Please watch the webinar recording to get a clearer understanding of that process and what it entails (about 60 minutes into the presentation). 

Callback

(Most fall into this category)
If offered a callback position at this time, the staff is telling you that they see strong potential in you as a prospective member.  You will be asked to continue to work with the staff for at least a month, in a kind of extension of The Audition Academy.  From here, there will be opportunities for one-on-one video conferencing/lessons, additional review etc. allowing you to demonstrate the ability to grow as a performer over time and allowing the staff to get a good feel for the character and personality dynamics important to the culture of the team before drawing a conclusion on membership.  There will be a single $75 callback fee that will cover your activity throughout the duration of your status as a callback.  If, subsequently, you are offered membership, this fee will be applied to your membership dues. 

Trainee Member


If offered an opportunity to continue as a Trainee member, the staff is telling you that they see strong potential in you as a future member of the corps, but don't see that you are quite at the place in your development as a performer to earn a spot at this time.  They are wanting you to continue to work with the staff and train alongside the other corps membership until the summer.  There will be a $50 per month fee to participate in the corps activities, spanning from January through May.  There are instances (and it happens nearly every year), that a Trainee member shows significant growth, and is offered a membership position that becomes available.  If that transpires, the dues paid as a Trainee would transfer towards the membership dues as a Contracted Member.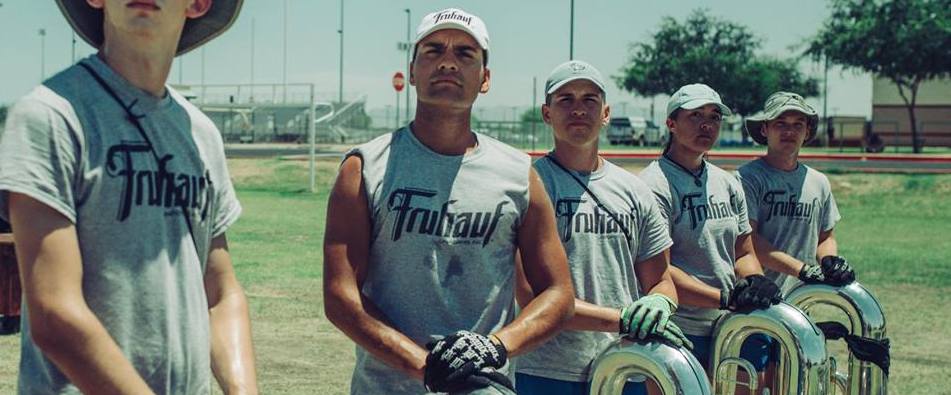 Financial Commitment
While collection of Membership Dues are critical the financial picture of these programs, they account for only approximately 50% of the organizational income in a single season.  For a complete understanding of the 2021 financial commitment follow this link.  A clear picture of this is also presented in the 2021 Season Information Webinar (at around minute 45).
COVID-19 Safeguards
The Academy, Drum Corps International, and the world will need to continue to evolve to understand the ever-changing nature of the world as we approach the planned summer in-person events.  To get a sense for what measures will likely need to be taken this season, visit the COVID-19 Safeguards page.  Also view the 2021 Season Information Webinar to get an explanation of how we are able to move forward with planning during these uncertain times.
Brief History
In 2001, The Academy Brass & Percussion Ensemble was formed to give some of Arizona's finest young musicians an introduction to the incredibly unique activity of drum and bugle corps. Over the course of three summers, the young group of 52-60 performed for several local events and had taken the opportunity to perform in exhibition at its home show, the Southwest Corps Connection. In 2004, the group added the final element of the color guard, was accepted as a DCI sanctioned unit, made the name change to The Academy Drum and Bugle Corps and began competing for the first time. In 2006, the corps had grown to 128 members and competed for the first time in Drum Corps International World Championships in Madison, Wisconsin where they earned the title of Division II World Champion. 2007 marked their first year competing in Division I, now called World Class, where they continue to compete today. In 2009, The Academy was named the official drum and bugle corps of the City of Tempe. 2016 marked an historic season for the corps with its first appearance in World Class Finals competition, placing 11th overall. The Academy postponed operations in 2020 for Covid-19 related and is continually developing plans for the next iteration of this program that we look to deliver this Summer.