Did you miss the webinar? That's ok, watch the recording to learn the latest news on the plans for the corps this season including Lead Educational & Design Staff introductions, Move-in Dates and Summer Tour Plans, Audition Information, and more!
Watch the webinar video here: theacdmy.org/webinar
2023 Season Planning
The Academy Drum and Bugle Corps is excited to begin planning for the 2023 season, our 17th year as a World Class institution.  While details are yet to be announced, plans for our summer competition tour are already in the works, and audition opportunities are being finalized.   
Auditions
Auditions begin this fall with opportunities for students to audition virtually through an initial video evaluation and through our primary audition camp held in December.   Return here frequently, as smaller, remote audition events may be held in an area near you.
Prospective members attending a LIVE event may be offered a membership position or callback to the January camp, when most of the membership placements occur.  Staff are not able to place a student in a membership position without an in-person evaluation.  If attendance at a LIVE event is not an option, Video auditions are the next best way to get into the mix in order to be invited to the Callback camp.  Special circumstances may allow for membership placement without attending a live event, determined on a case by case basis, typically with an accompanying staff recommendation.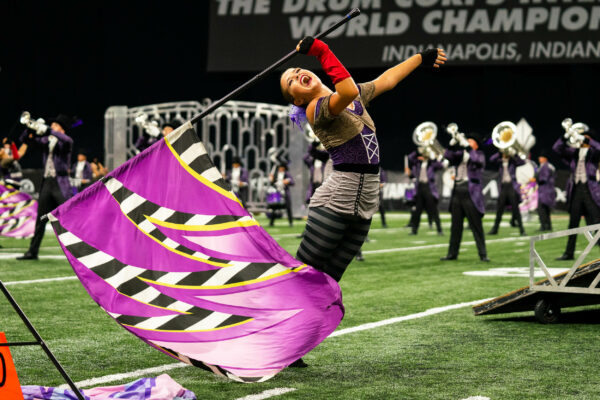 Health and safety guidelines
While our guidelines will be evolving over time, we anticipate that updated vaccination for COVID-19 will remain as a requirement for participation in 2023 live program events. In taking guidance from the CDC and working with public health experts, we have confirmed that those individuals who will be touring with the corps will need to be considered "up-to-date" with their Covid-19 vaccination. New guidance suggests that if you have received at least one dose of the updated Pfizer or Moderna vaccine that was approved for use after September 2, 2022, you are considered up to date for the 2023 season. People who are unable or choose not to get the Pfizer or Moderna vaccines are up to date if they receive a Novavax booster dose.  Only exemptions include medical reasons with doctor notification.  
Upcoming Live Audition Event Locations
Video auditions
While the live audition events are the primary method of achieving membership, a video evaluation is your way to get in the mix NOW, particularly if you just can't attend our scheduled live events. Here are your guidelines to get going on that process.  Here, the process becomes simply to Register, Prepare, Upload, and Submit.  Visit the Video Audition Guidelines page for all of the details. 
Audition Packets
Once available, Audition packets are provided for FREE when you register for one of our audition events listed above.  However, if you want to only purchase the packets to learn more about The Academy and our technique and exercises, you can purchase that individually by following the links here (coming soon).
MORE ABOUT THE 2023 SEASON
2023 Season Training Camps
For those planning on joining us for the 2023 season, below are our live training camps scheduled to prepare for the rigors of the summer tour. Training camps for the 2023 season have been preliminarily set for the following dates:  
December 2-4 – Move-in Audition Camp (All Sections)
January 13-15 – Audition & Training Camp #1 Callbacks/Members/Applicants (All Sections)
February 24-26 (UPDATED)- Audition & Training Camp #2 (Brass Only)
March 24-26 – Audition & Training Camp #3 (Brass Only)
April 28-30 – Audition & Training Camp #4 (All Sections)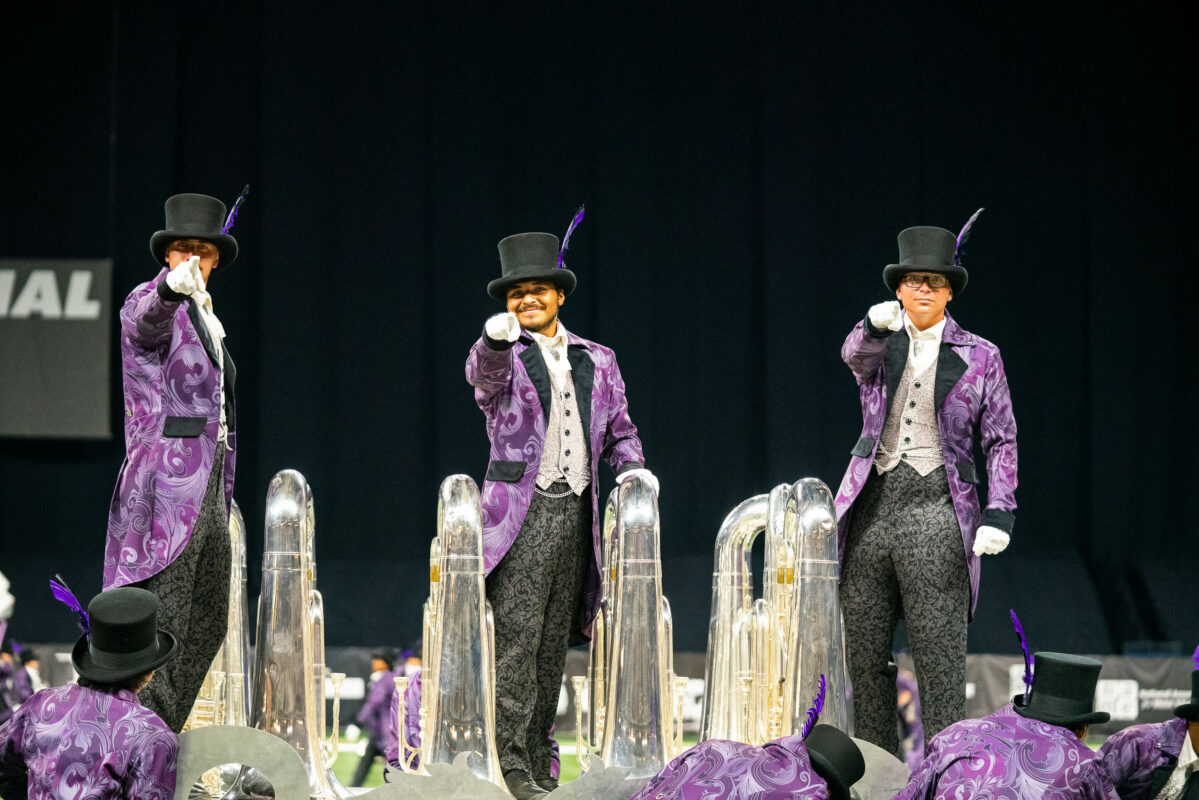 Summer Tour
The Summer experience begins for the 2023 corps with a move-in date beginning June 2nd.  An 72-day period follows with the conclusion of the season in Indianapolis for Drum Corps International World Championships.  While details for the daily schedules are yet to be announced you can visit DCI.org to see the complete competition schedule as it stands today.  Members will travel to Phoenix Arizona on June 2nd and then return home from Indianapolis on August 13.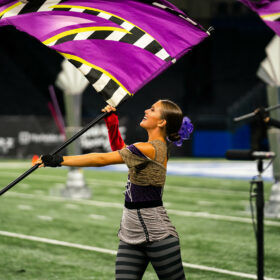 Tuition
The anticipated cost of tuition for 2023 membership to be approximately $5,200.
Brief History
In 2001, The Academy Brass & Percussion Ensemble was formed to give some of Arizona's finest young musicians an introduction to the incredibly unique activity of drum and bugle corps. Over the course of three summers, the young group of 52-60 performed for several local events and had taken the opportunity to perform in exhibition at its home show, the Southwest Corps Connection. In 2004, the group added the final element of the color guard, was accepted as a DCI sanctioned unit, made the name change to The Academy Drum and Bugle Corps and began competing for the first time. In 2006, the corps had grown to 128 members and competed for the first time in Drum Corps International World Championships in Madison, Wisconsin where they earned the title of Division II World Champion. 2007 marked their first year competing in Division I, now called World Class, where they continue to compete today. In 2009, The Academy was named the official drum and bugle corps of the City of Tempe. 2016 marked an historic season for the corps with its first appearance in World Class Finals competition, placing 11th overall. The Academy postponed operations in 2020 for Covid-19 related reasons, and made its successful return to the big stage in August of 2021.  We look forward to 2023, our 17th year as a World Class corps.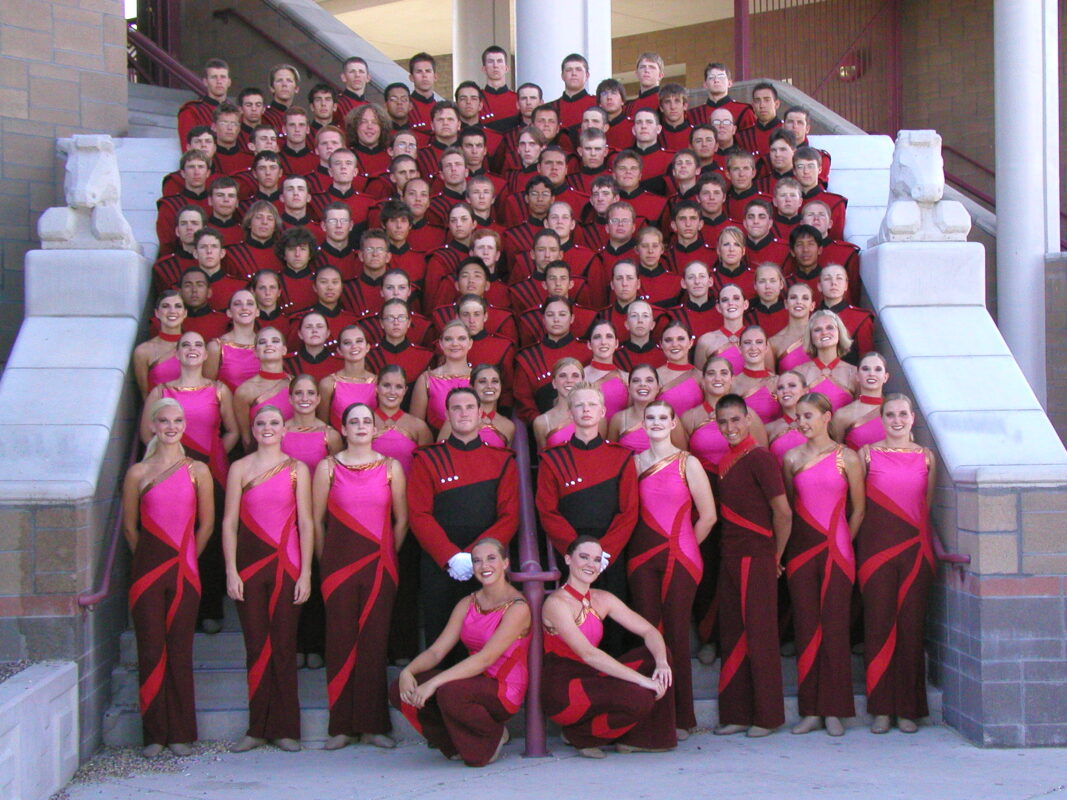 Questions? Who do I contact?
General questions about auditions or The Academy: email@arizonaacademy.org
Join the newly launched Facebook Interest Groups!