Grocery Rewards Program
Each year, between $3,000-$4,000 is raised for The Academy by participation in the Fry's Community Rewards Program. Please RENEW so The Academy can receive maximum financial benefits from your participation!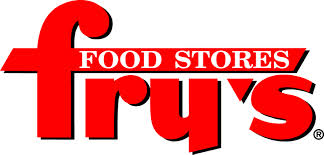 People who shop at Fry's grocery stores simply swipe their VIP Card to receive fuel points and your digital coupons and at the same time, you will also be raising money for The Academy. It costs you NOTHING!
For those of you participating again, thank you. Can you tell your friends and families to join and make The Academy their chosen charity?
We are asking you to help us in the Community Rewards Program by choosing us as your designated Charity donation.
Thanks again for all your support for The Academy!
Here's how to link The Arizona Academy of the Performing Arts to your Fry's VIP card:
If you don't have a Fry's VIP card, stop in at your neighborhood Fry's store and ask for one. Fry's VIP members have specials, coupons and fuel savings associated with their VIP card. It's a worthwhile tool and it costs you nothing.
If you do not yet have a Fry's Online Account, choose the link on the web page and create one. NOTE: You will need your Fry's VIP Card so you can enter the number on the back of the card. This will help you load online coupons and fuel points onto your VIP Card.
Log into your Fry's VIP card account using the email address and passcode you set up previously.
In Box #1 type in Arizona Academy and choose the Search button.
Choose Arizona Academy of the Performing Arts P.O. Box 11926, Tempe, AZ – Organization Number 80159
Choose the Save button. Under the Community Rewards section of your Account, you should now see us. When you use your VIP card for groceries, fuel rewards, coupons, etc., you will also be raising money for The Academy! There are no more Grocery Gift Cards to fill. Just swipe your VIP Rewards Card when you make your purchases and you will be benefiting The Academy each time you shop!
Each August, you will need to re-select us as your charity of choice. That's it! Thank you, from The Arizona Academy of the Performing Arts and The Academy Drum and Bugle Corps!
Bashas' Gift Card Program
Gift cards from Bashas' grocery stores are a year-round program which helps us raise funds while you do your grocery and other shopping.
Participation in the grocery cards program costs you nothing more than you already spend at the grocery stores that issue the cards. You get dollar-for-dollar what you pay in.
Both cards are ordered through The Academy. Each card starts with $10 on it and you recharge it as often as necessary. Then use the card to make purchases at these stores.
Bashas' gives The Academy 6% of every dollar you load onto your card. This is how we benefit from the program.
Bashas' cards are honored at Bashas' grocery stores, AJ's Fine Foods and Food City.
GIVE THE CARDS TO ALL OF YOUR FAMILY AND FRIENDS!!!!!
Trigger additional contributions by Bashas' at no extra cost: Under Bashas' Shop & Give Program, if you simply link your Bashas' Thank You Card to The Academy, Bashas' will contribute to The Academy 1% of all of your purchases at Bashas' through April 30. For more information, click here. Ask your family and friends to sign up for Shop & Give and pay for purchases at Bashas' with a Community Support Card obtained through The Academy so that The Academy will receive a total of 7% of the purchases!