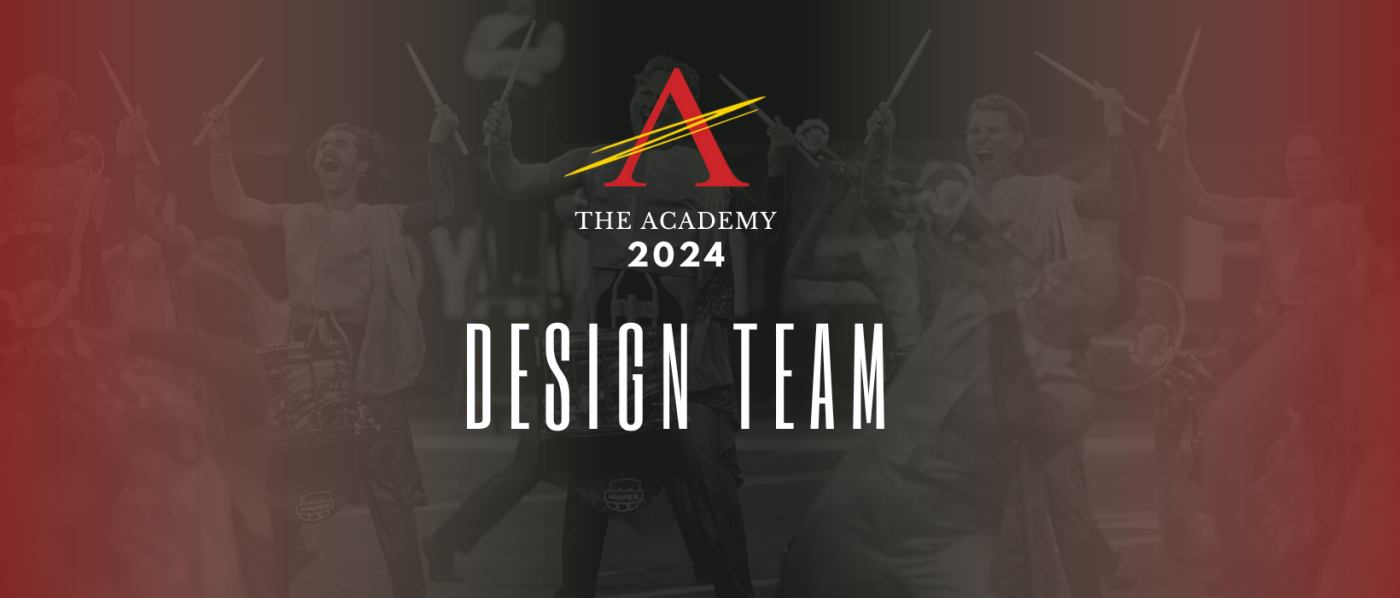 John Max McFarland
Program Coordinator
John Max McFarland is an active composer/arranger in the marching arts.  He served as the Program Coordinator forLegends Drum and Bugle Corps (Kalamazoo, MI) from 2016 to 2022. From 2013 to 2015 he was the percussion composer/arranger for Pioneer Drum and Bugle Corps from Milwaukee, Wisconsin.  In 2020 John joined The WhiteSabers Drum and Bugle Corps (Rochester, NY) as show coordinator and battery arranger.  He is still involved with the corps assuming roles as the percussion arranger and music coordinator.  In 2018 he was the percussion caption head and arranger for the Erie Thunderbirds Drum and Bugle Corps in Erie, PA. 
In WGI, John has composed and arranged for many ensembles ranging from Scholastic A Class to Independent World Class. Many notable clients include Eastside Fury (2012-2014), Notre Dame Indoor Percussion Ensemble (PIA Finalists 2012, 2013) Ferndale Independent Percussion (2015 PIA Silver Medalists), Farmington United Percussion (2017 PIA Silver Medalists), and Decatur Central Indoor Percussion (2018 PSCA Gold Medalists). John also composes marching band shows for high schools and colleges all over the country.
From 2014 – 2020 John was heavily involved with the Cleveland Browns Drumline acting as their Program Director, MusicComposer, as well as Game Day Performer.
John is also the orchestrator for Infamous; a brand new, groundbreaking musical by Playwright David Owen Michaels, which tells the story of the Abraham Lincoln assassination through the eyes of John Wilkes Booth.
John received his degrees in Composition (B.M.) and Percussion Performance (B.M., M.M.) from Western MichiganUniversity. He studied percussion under Judy Moonert. John has performed as the principal percussionist and Principal Timpanist for the University Concert and Symphonic Bands, as well as the University Symphony Orchestra. He has also performed with the Kalamazoo Symphony and Battle creek Symphony as a substitute percussionist.
John was also a marching member of the Kiwanis Kavaliers Drum & Bugle Corps as well as the Santa Clara Vanguard Drum & Bugle Corps. John studied composition under Curtis Curtis-Smith, Dr. Richard Adams, and Dr. Robert Ricci. His compositions and arrangements have received international recognition with performances all over the United States as well as HongKong, Taiwan, Thailand, and Indonesia. John is also the owner and founder of Six to Five Productions, LLC a marching arts music publishing company where many of his original shows for marching band, winter percussion, and concert percussion can be found.
John resides in Medina, Ohio with his wife Sydney, his son Camden, his daughter Cadence, and his 2 dogs (Tippy and Ozark)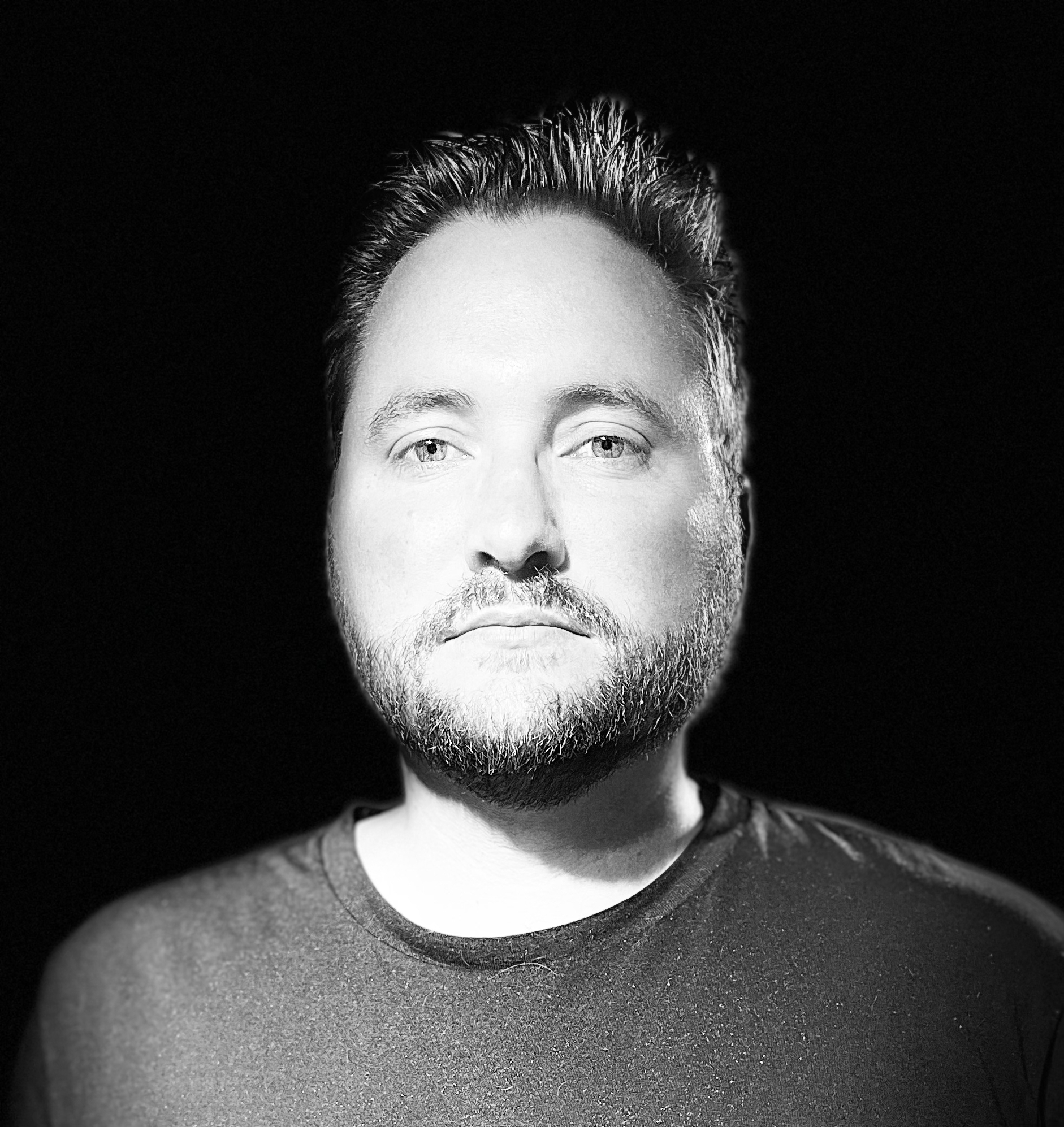 John Max McFarland
Program Coordinator
Tony Nuñez
Artistic Designer
Tony Nuñez is a designer and business owner living in Los Angeles, California with his wife Joy and their Australian Shepherd, Lil'Puff.  He has a meticulous eye for details and knowing when something looks and feels complete.
Currently, Tony is the program coordinator at RCC Indoor Percussion, Arcadia High School and battery arranger for the Blue Stars Drum & Bugle Corps. He serves on the WGI Board of Directors and WGI Percussion Steering Committee. He is the owner & artistic director of Stay Other, The Arcadia Music & Arts Symposium, and co-owner of Bends – an apparel brand promoting community, culture, love, friendship, and peace. Most recently, Tony, along with his colleague, Kevin Shah, partnered with Promark to develop their SPYR line of mallets for keyboard percussion.
Tony has held numerous arranging, design and instructional roles with the Blue Devils, Carolina Crown, Phantom Regiment, Blue Knights, Santa Clara Vanguard, Mandarins, Music City Mystique, Pulse Percussion, Broken Arrow HS, South Hills HS, and Unik Star to name a few. Tony is a Yamaha Performing Artist and proudly uses Promark, Zildjian, Evans, and D'Addario products.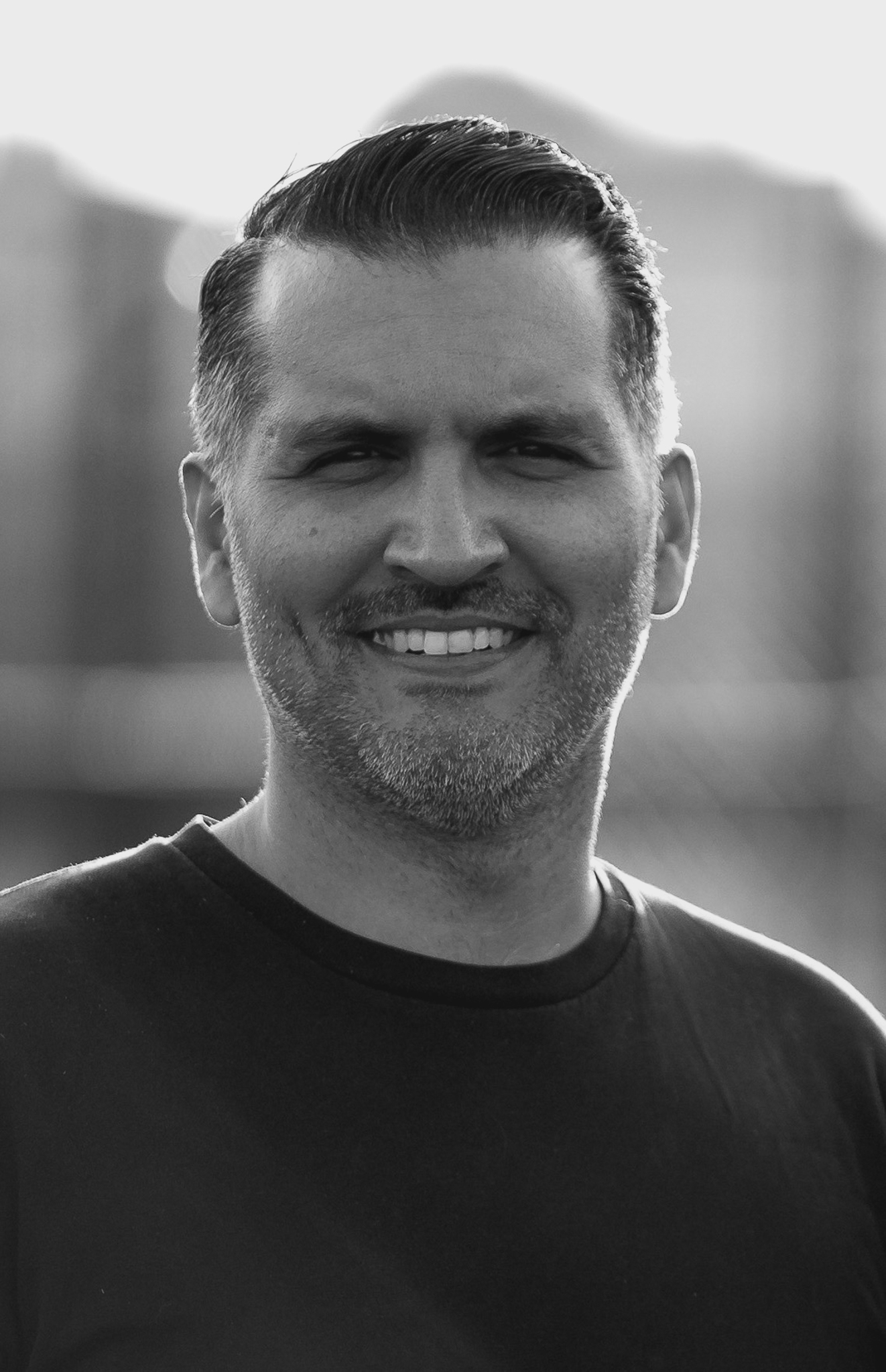 Tony Nuñez
Artistic Designer
Brian Murphy
Design Consultant
Brian has been involved in the pageantry arts since 1971 and brings with him a vast background. For the past 20 years he has been a Design Analysis and General Effect judge for WGI. Prior to his judging with WGI, Brian was the lead designer for St. Ann's Color Guard from Neponset, MA. from 1991 to 2016. Under Brian's leadership St. Ann's was a perennial contender in the World, Open, A, and Regional classes at both the local and WGI levels.
Previous drum corps experience includes working with the Boston Crusaders as Color Guard Caption Manager from 2000 to 2002. Then as Program Coordinator and Visual Designer from 2008 to 2012. Brian returned for the 2016 season to assist with visual design.
Most recently Brian has been a member of The Cadets design team. He held the role of Visual Coordinator for the 2021 and 2022 seasons and Program Coordinator for the 2023 season. Also, Brian was the Corps Director for the 2023 season.
Outside of the pageantry activities, Brian lives in Boston MA. He holds a BSBA and an MBA from Suffolk University and works as a Business Transformation/IT specialist for the IBM Corporation.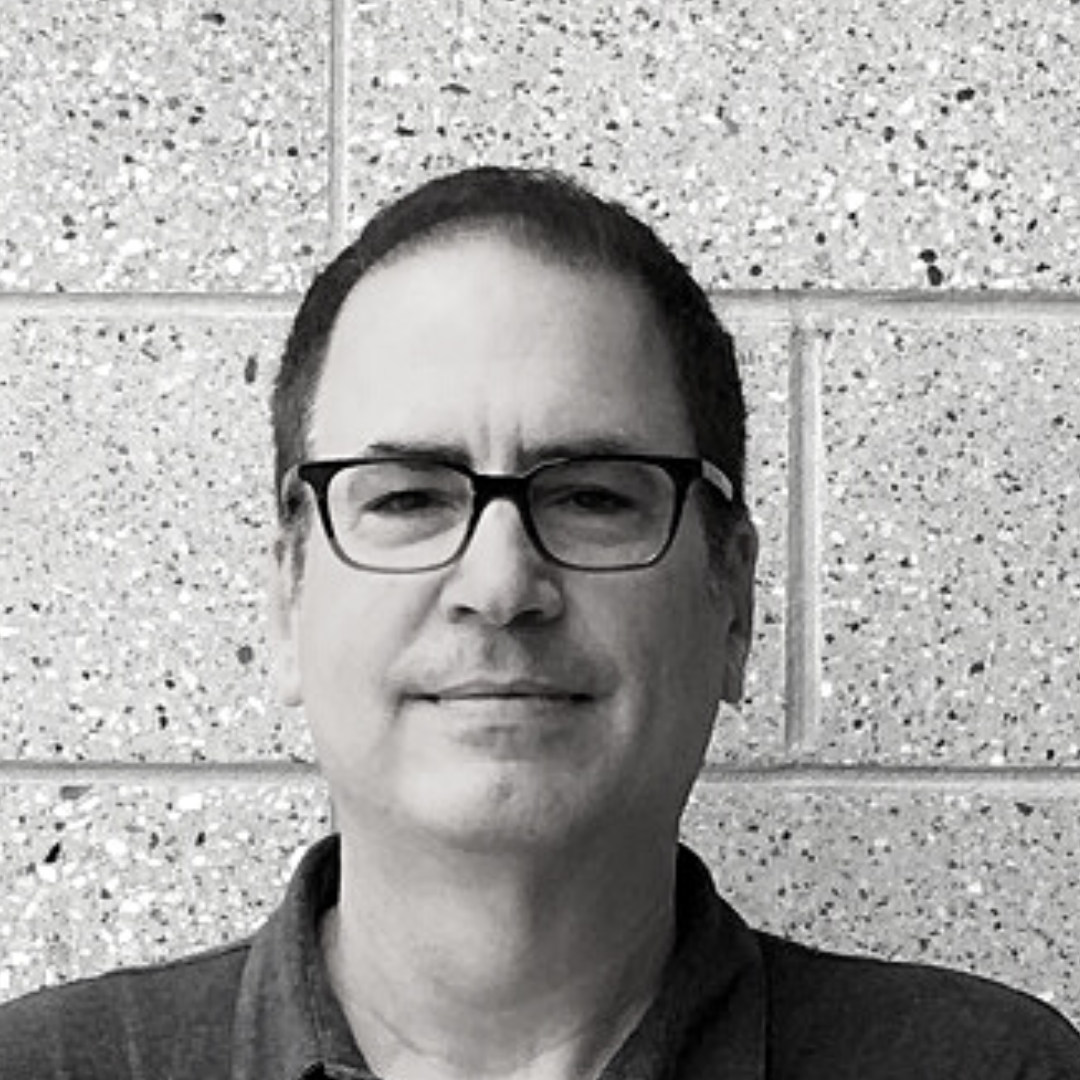 Brian Murphy
Design Consultant
Fred Emory Smith
Music Designer
Fred was trained at Berklee College of Music '08, where he received the Doug Timm Award for Outstanding Musicianship in Film Scoring.
Fred's drum corps experience included performing with the Arizona Academy in 2001, Santa Clara Vanguard Cadets in 2002, and the Santa Clara Vanguard in 2003-2005 as a snare drummer.
Fred currently arranges the percussion and sound design for The Academy and Vessel drum corps, and synth design for the Blue Devils. He also arranged percussion and sound design for The Vanguard Cadets from '13 to '22 where they won 5 Open Class Championships. He has extensive experience composing and arranging for various high school marching bands, indoor drumlines, and wind ensembles.
Outside of the marching arts, Fred is an award-winning composer working in various media genres. Fred's work includes Transformers 3, Need for Speed: The Run, Disney's Penn Zero: Part-Time Hero, Star Wars: Forces of Destiny, Marvel's Agents of Shield, and CW's Supergirl.
Another big accomplishment was to work as a music arranger for the 87th Academy Awards and more recently, he won Best Film Music at the 2019 Burbank Film Festival for his feature film, Rock 'n' Roll Eddie.
His current projects include working on a Netflix animated series (Go! Go! Cory Carson), a new action feature film (Bad Blood).
Fred resides in Huntington Beach, CA with his wife and 3 children.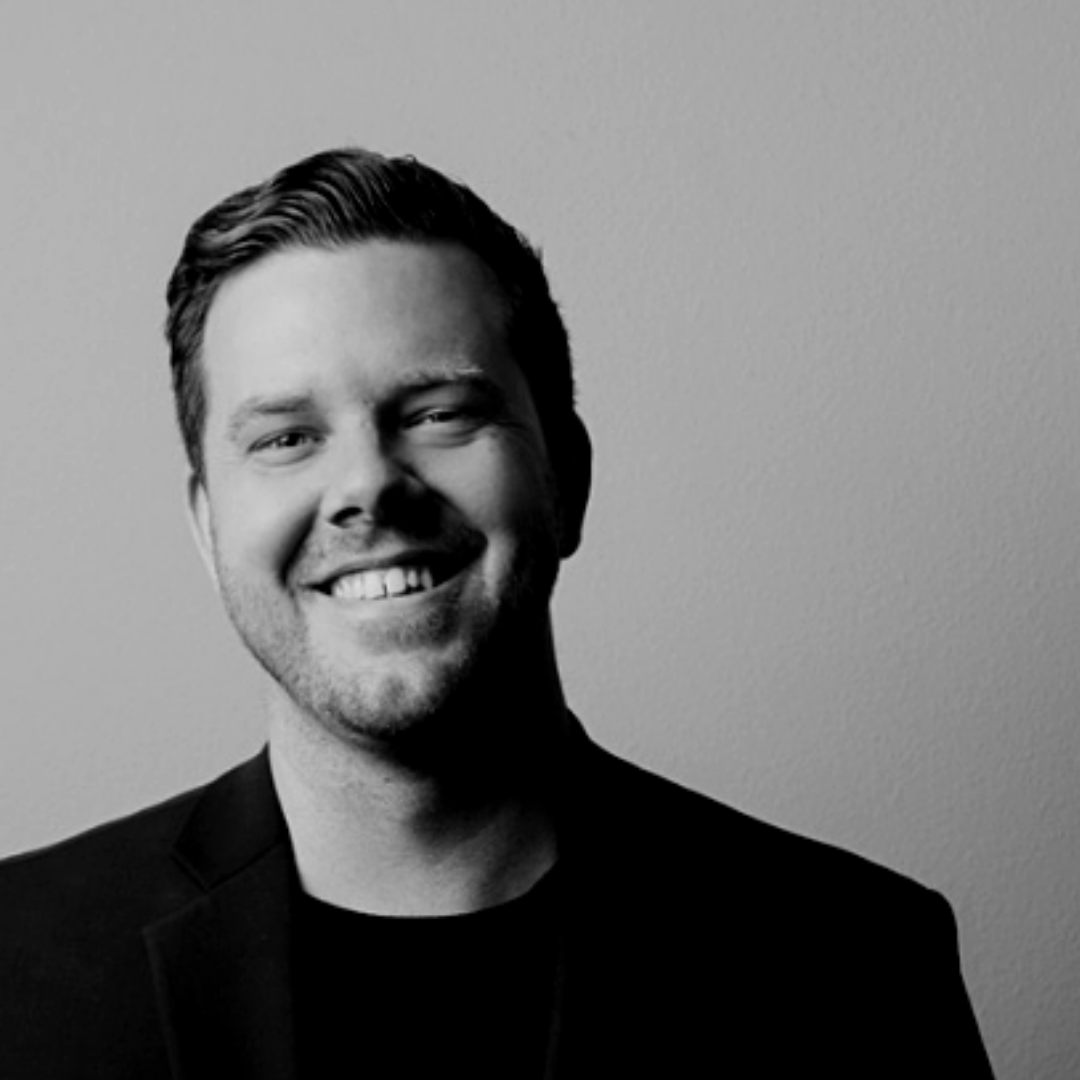 Fred Emory Smith
Music Designer
Ryan Adamsons
Brass Design Consultant
A native of Springfield, Virginia, Ryan Adamsons is based in Chicago where he is an active performer, composer, and educator.  His drum corps career began as a marching member of the Bluecoats from 1998 to 2002, and he continued with the organization as a brass instructor from 2003 to 2008 and again in 2011.  In 2012 he joined the brass staff of the Santa Clara Vanguard, helping to build the brass program to their first DCI World Championship in nearly 20 years and their first ever Jim Ott High Brass Award in 2018.  In addition to his duties with the World Class A corps, he joined the Open Class Vanguard Cadets as Brass Caption Manager and Brass Arranger in 2018, and continued his arranging duties in 2019 while taking over as Assistant Brass Caption Manager for the A corps.  He joined the educational staff for the Phantom Regiment in 2020 and has served as the Assistant Brass Caption Manager.  Ryan is also an active instructor, adjudicator, and clinician, working with countless groups in the US, Canada, and Japan.  In addition to writing for various marching ensembles, he has numerous works for jazz ensemble, with his educational charts published and available through Kendor.  He is also the co-author of the book Rehearsing the Jazz Band published by Meredith Music.
He serves on the Board of Directors for the Chicago Jazz Orchestra developing their educational programs, is the Jazz Area Manager for The Midwest Clinic, and has several roles for the Jazz Education Network including as Conference Production Coordinator for their annual international conference.  He plays Powell Custom trumpets and flugelhorns.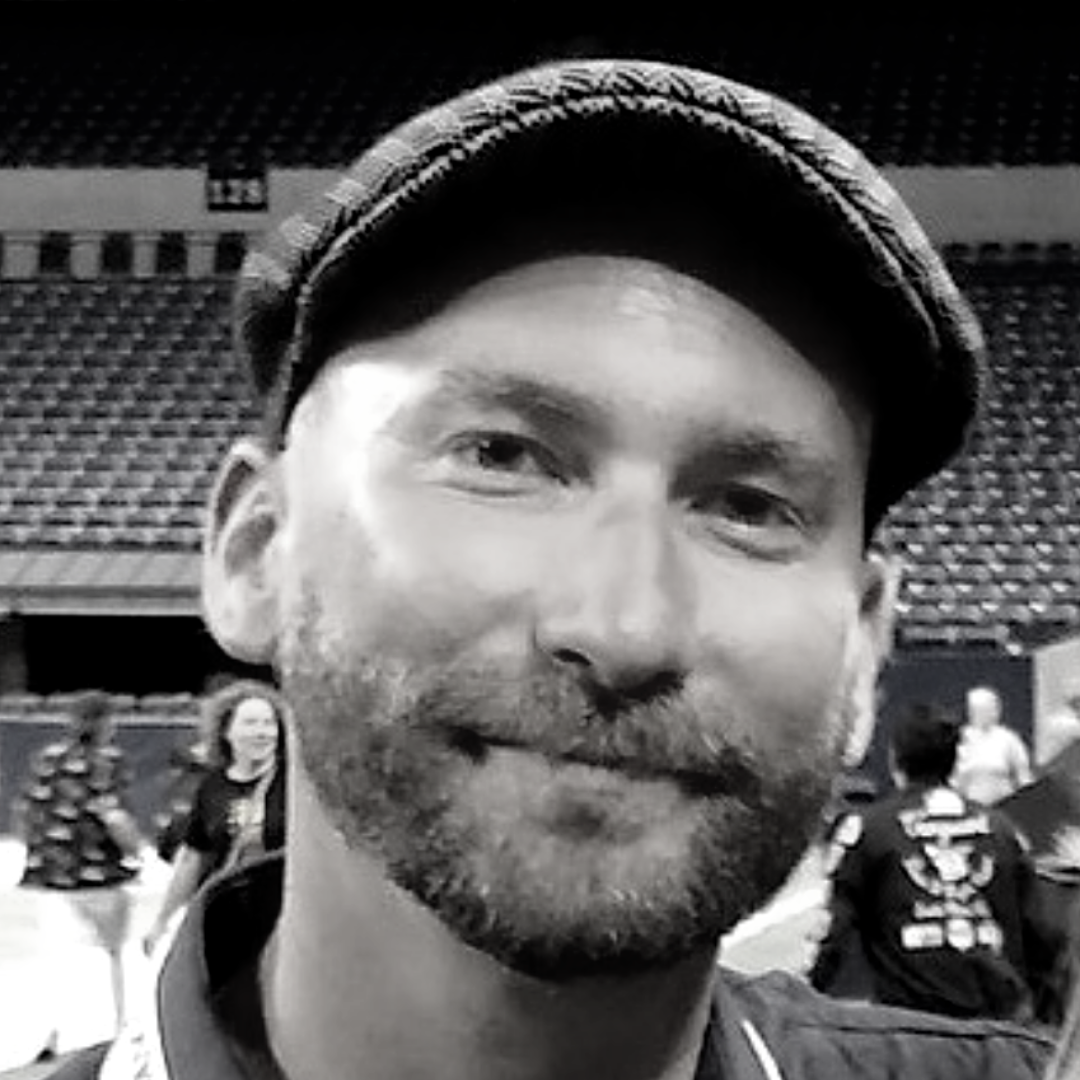 Ryan Adamsons
Brass Design Consultant
Justin Cunha
Drill Designer
Justin Cunha is a designer and educator based in Southern California. He spent eight summers as a performer within the Vanguard organization: four with Vanguard Cadets and four with the Santa Clara Vanguard.
Since aging out as drum major in 2012, Justin has served on the visual staffs of the Vanguard, Vanguard Cadets, and, most recently, Phantom Regiment. Since 2013, he has been a caption head, choreographer, and visual designer for the Vanguard Cadets—serving as the drill designer for the corps' final championship season in 2022. He is also the drill designer for a number of California high schools.
In his other life, Justin holds a B.A. in Theological Studies and an M.A. in Philosophy. He serves as a full-time teacher of theology and philosophy at Santa Margarita Catholic High School in Orange County. He resides in Oceanside, California with his wife Jenny (Academy alumna '12).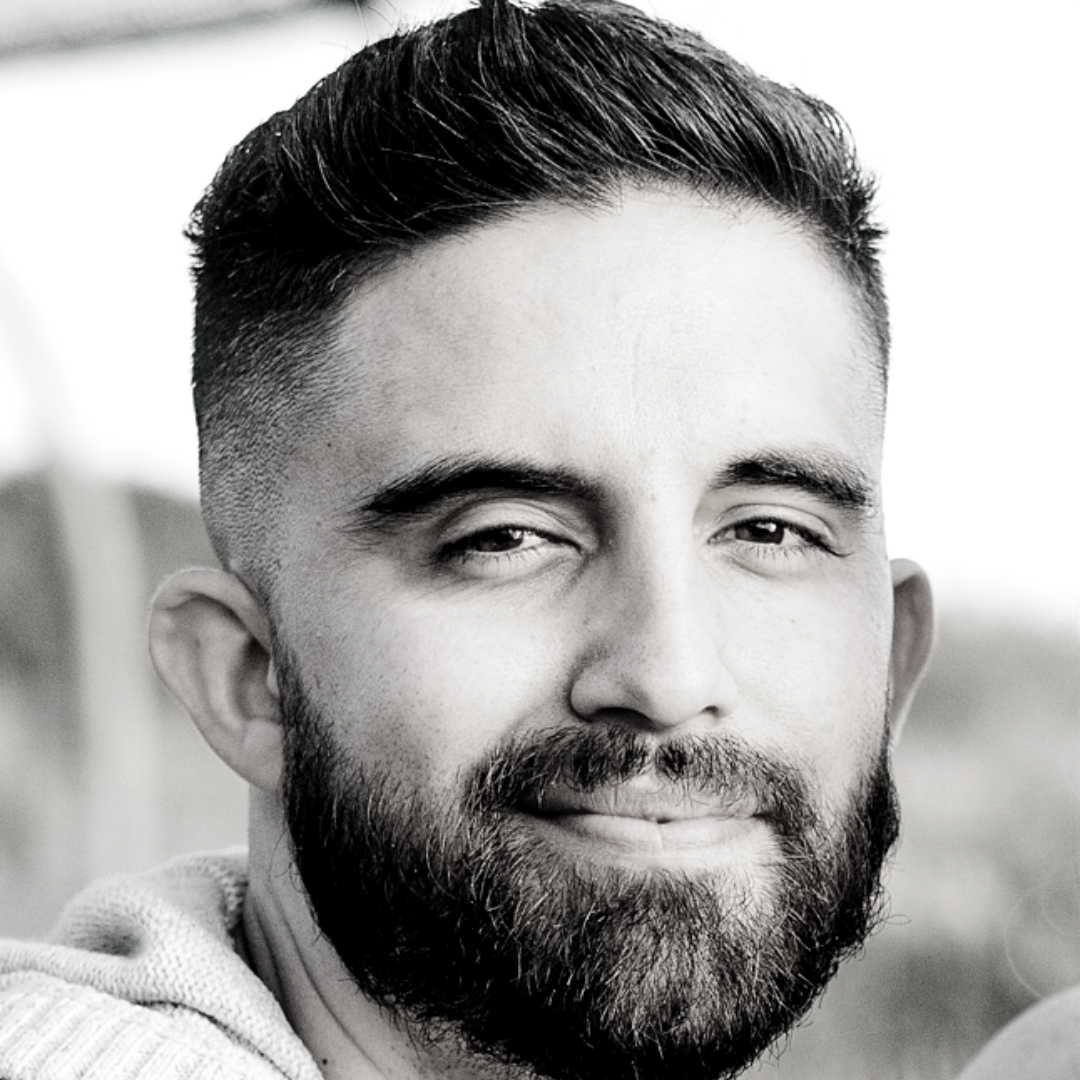 Justin Cunha
Drill Designer
Ricardo Robinson-Shinall
Color Guard Caption Head
Ricardo Robinson-Shinall is currently Colorguard Director and Fine Arts Department Chair at Braden River High School in Bradenton, Florida where he teaches dance and theatre. His theatre students consistently receive superior ratings at both district and state Thespian festivals, and have several Top Honors performances at both. In his 12 years at Braden River, the Marching Band of Pirates has been FL Class AAA State Champions 5 times. The Braden River Winterguards are consistently in the top of their respective classes in the FFCC and have been WGI Regional Finalists. In 2021 the Braden River JV Winterguard was a WGI Virtual Finalist.
Ricardo is originally from Mississippi where he attended the University of Southern Mississippi and was both Colorguard Captain/Coordinator and Drum Major for the Pride of Mississippi Marching Band. While in Mississippi, Ricardo was the Colorguard Director for the Petal High School Marching Band which won numerous state and regional Championships in band and color guard. He served for 10 years as the Colorguard Director/Coordinator for the East Central Community College Wall O' Sound Band in Decatur, MS.
Ricardo has numerous choreography, design, and consultation credits for color guards and bands throughout the world including Spirit of Atlanta Drum and Bugle Corps, Horizon Winds, U.S.F. Winterguard and University of South Florida Winterguard, McEachern H.S. (GA), Jackson Academy (MS), Columbia H.S. (MS), Denham Springs H.S. (LA), Amor Independent Winterguard (AL), Optemystic Independent Winterguard (MS), eMenience Indoor Percussion Theatre (MS), Lafayette H.S. (LA), the University of Louisiana at Lafayette (LA), and Tampa Bay Thunder Drum and Bugle Corps. Ricardo was also the color guard designer for the 2-time DCI Soundsport Champion the Medellin Gran Banda from Medellin, Colombia.
Ricardo has judged and critiqued top programs from all across the country. He has served on the Bands of America/Music for All Summer Symposium color guard staff since 2003. In addition to color guard and band, Ricardo is an active show choir, musical theatre, and dance company choreographer and director. His performance credits include the Spirit of Atlanta Drum and Bugle Corps Colorguard 1998, Optemystic Independent Winterguard (1999-2003), eMenience Indoor Percussion Theatre (2004), Pride of Cincinnati (2008) and the 2001 DCI World Champions the Cavaliers Drum and Bugle Corps.
Ricardo also currently serves on the Board of Directors for the Florida Federation of Colorguards Circuit, is the Assistant Director for Pageantry Arts Honor Society, serves on the Advisory Board for Our Marching Counts, is on the Board of Directors for Future Independent Winterguard, and is on the Planning Committee for The Cookout.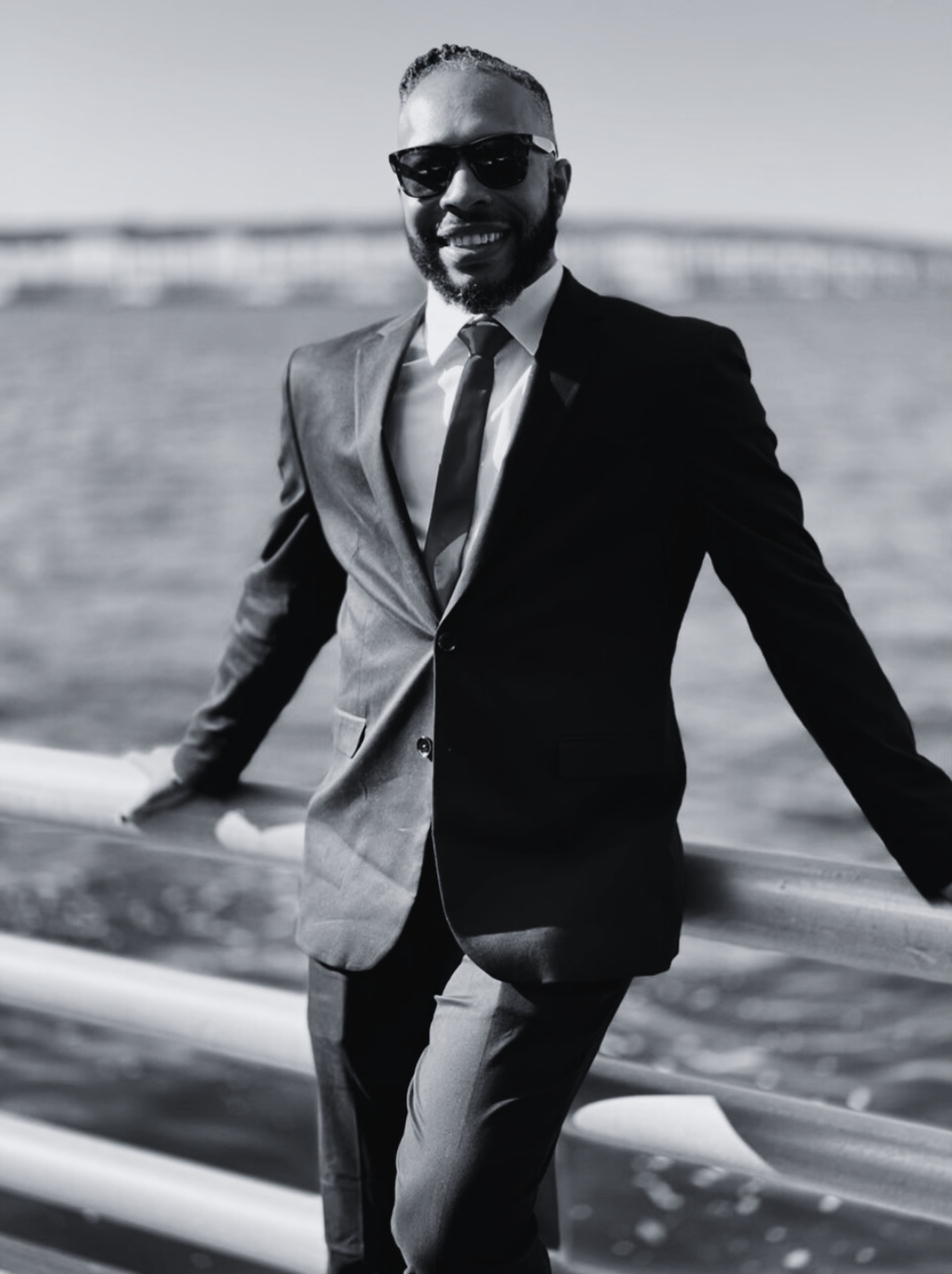 Ricardo Robinson-Shinall
Guard Caption Head