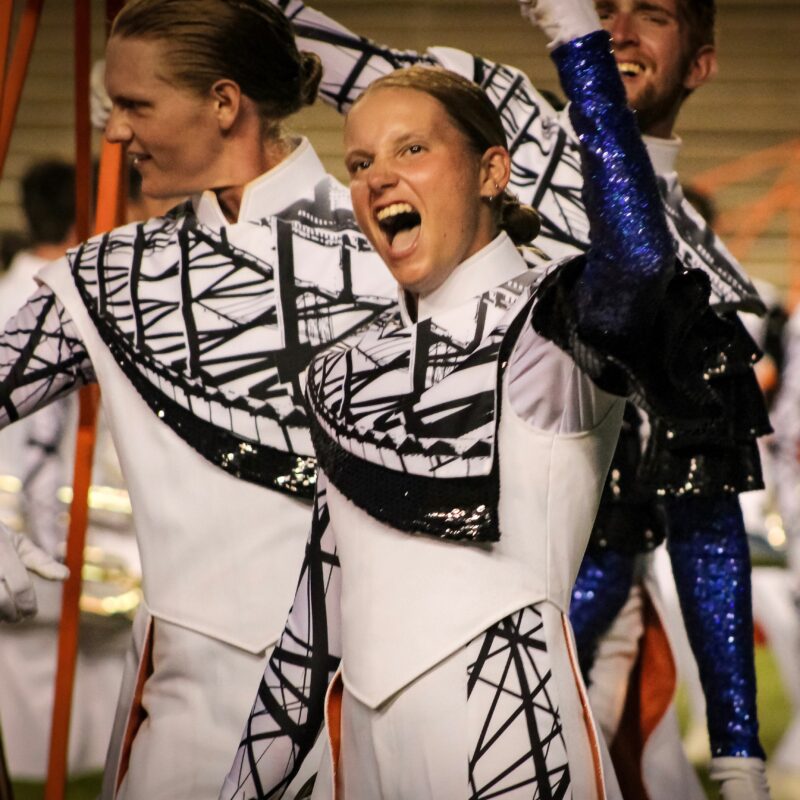 Dear Academy fan,
If there is one thing that can be realized in time of crisis, it is the knowledge of exactly what kind of people surround you. For me, this experience has offered a greater appreciation for our activity, and in particular the people that surround our organization. Our Administration and Board of Directors has been aggressive and quick to roll up their sleeves to find a way through this labyrinth of unfamiliar territory. Our volunteers have stood at the ready to help in whatever way they can, feeling for the loss of opportunity for these young performers. Our staff has pressed forward, and continues to plan, teach, design, and prepare for whatever is to come. Our membership, while disappointed, has demonstrated humility, patience, and perseverance to carry on. The passion for the pageantry arts has never been more evident.
As with most non-profit institutions, it will be difficult for our organization to sacrifice a season of programming. Our financial stability relies heavily on ticket revenue, performances and giving campaigns that run in tandem with program activity. We, like many others, will need to take drastic measures to weather the storm over the next six months, and quickly develop new funding campaigns and programs that can cover our operational expenses through to the end of our fiscal year.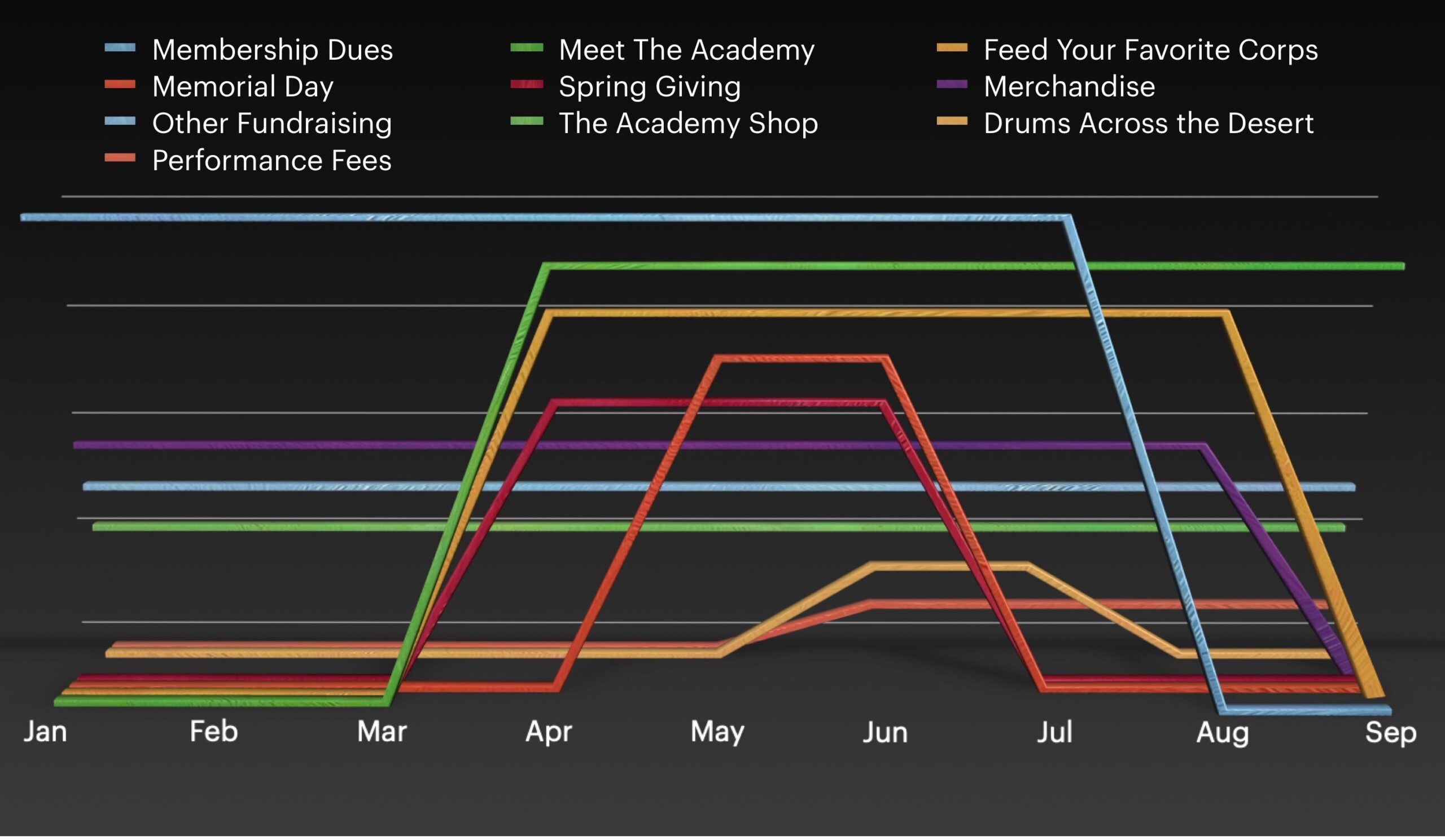 2019
Revenue by Timeline "Normal Season"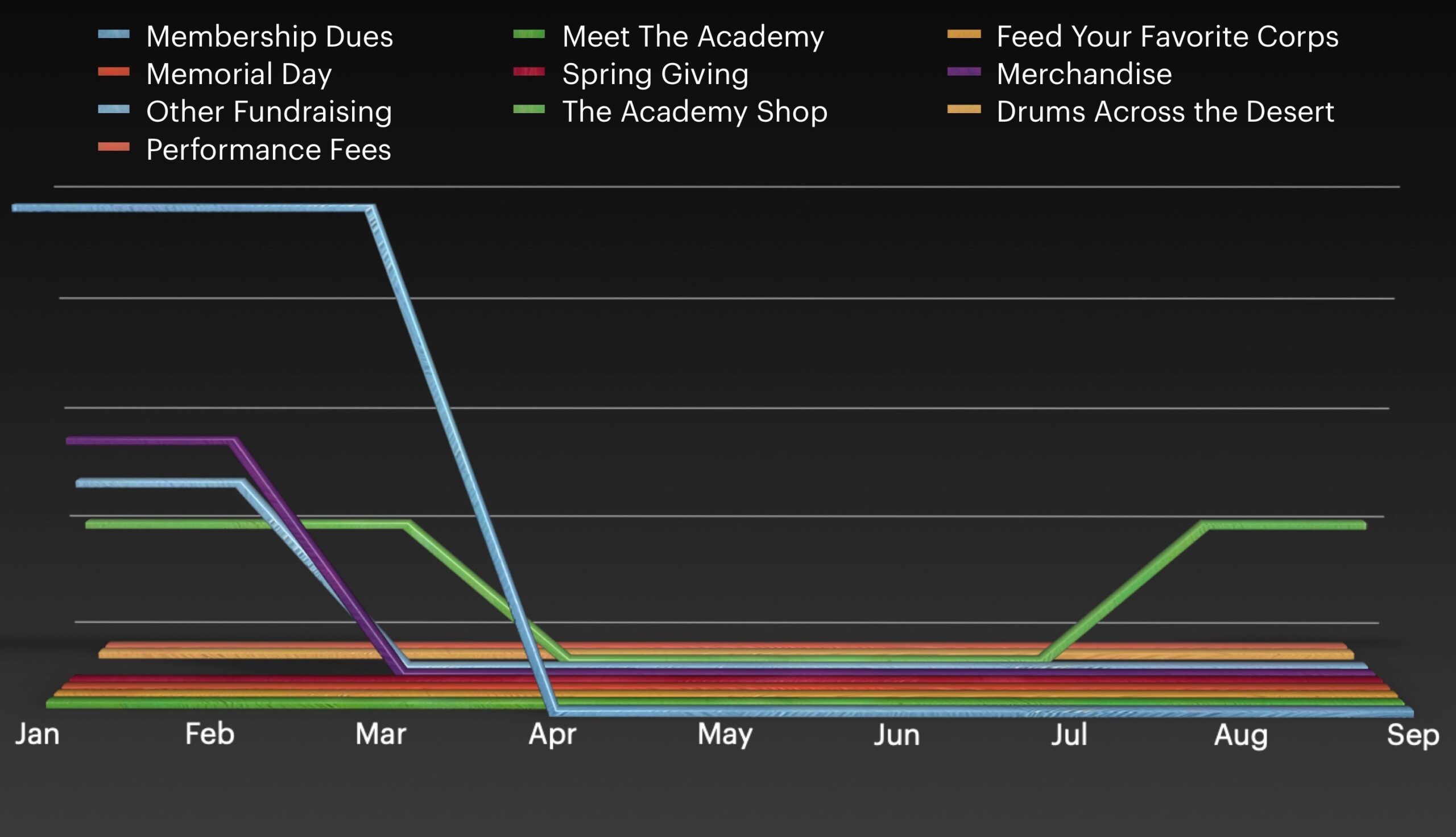 2020
Projected Revenue Timeline (COVID-19)
While this graph may seem dire, know that AAPA is poised to handle this hiatus well. We walk into this challenge with zero debt. We have incredible leadership and passion in our volunteer force, our Board of Directors is committed and savvy, and our educational and design staff is invested and ready to help in whatever way possible, looking forward to the time that we can restart our planning for 2021.
I don't lose sight of the horrible fact that people are truly hurting in the world. Jobs are lost or suspended, isolation is keeping friends loved ones from one another, our healthcare workers are taxed beyond capacity, and people are dying. Helping to ensure the survival of two drum and bugle corps and a youth guard program seem to pale in contrast. However, I think of what our plans are for our members in the coming months – to stay connected, to help them through this time, to keep their passion alive. And, I think about what the world will be looking forward to when we finally get to the other side of this pandemic. In times like this, people look to the arts for comfort and for their connection to humanity. I think of the fans of the pageantry arts and the joy that we will one day bring back to their lives. I can't imagine what it will feel like at that first performance in 2021, when we will have finally taken the field again.
We just have to get there.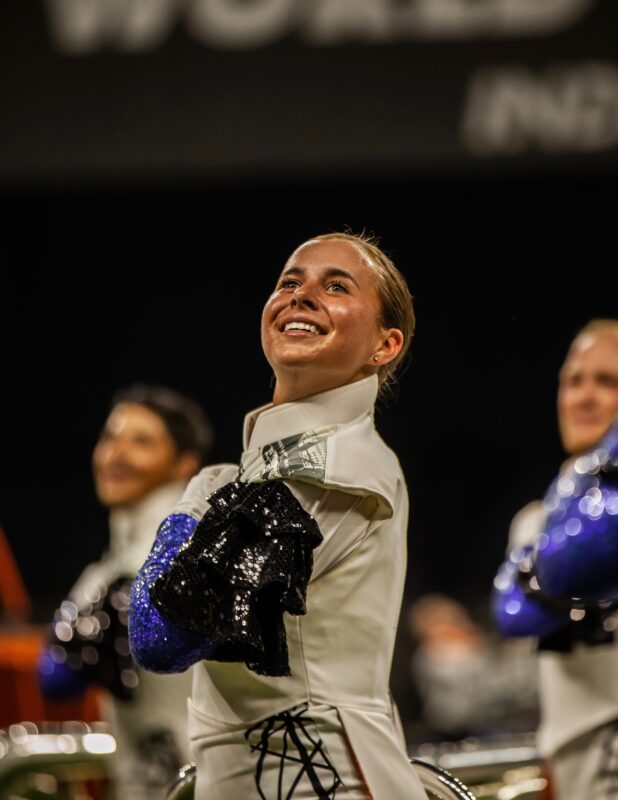 Would you consider making a sustaining gift? To help us get to the other side? A funding gap of over $55,000 is staring us in the face and daring us to try.
Thank you for your kind consideration.   Stay healthy,

Mark Richardson
Executive Director
Arizona Academy of the Performing Arts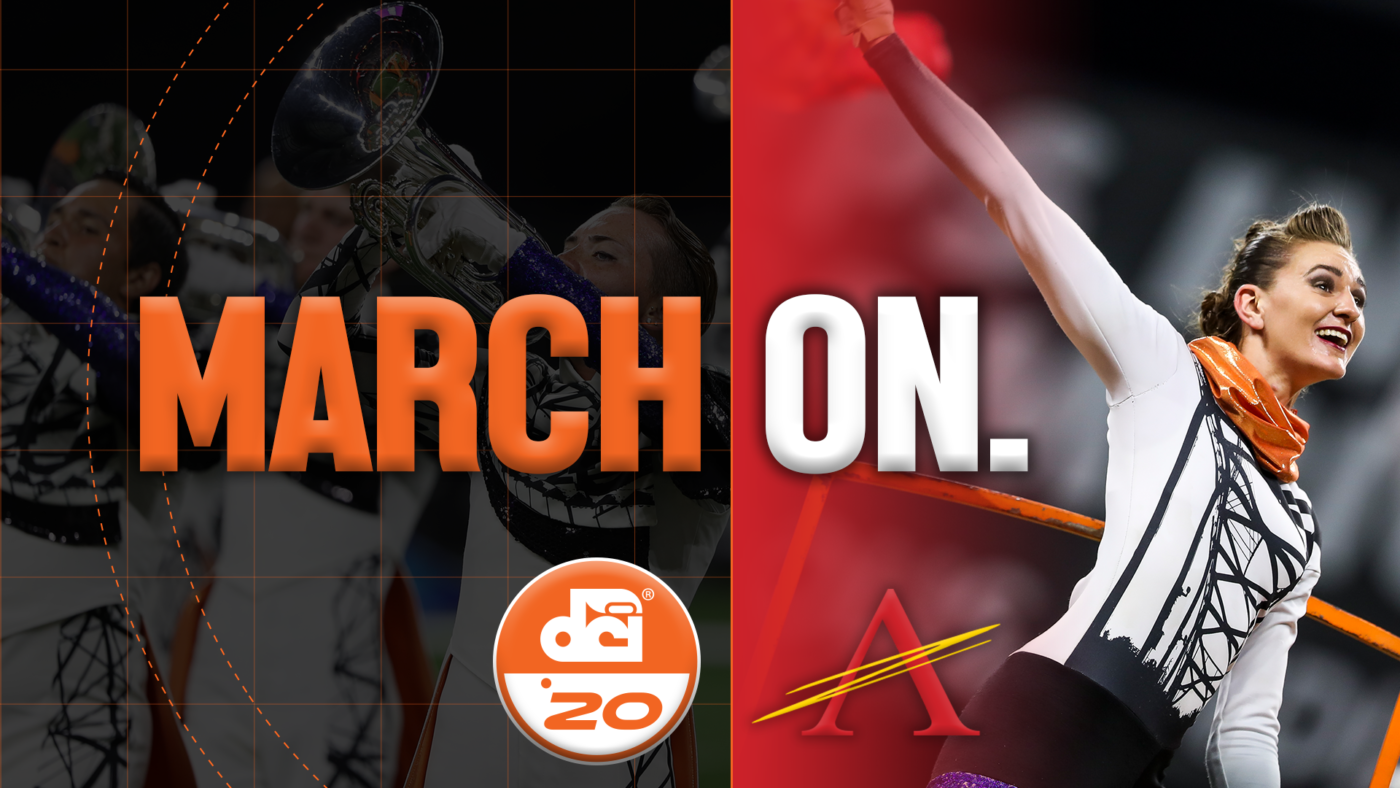 i will be the bridge
If you prefer, you can simply mail a check to:
AAPA 5861 S. Kyrene Rd. Suite 17, Tempe, AZ  85283