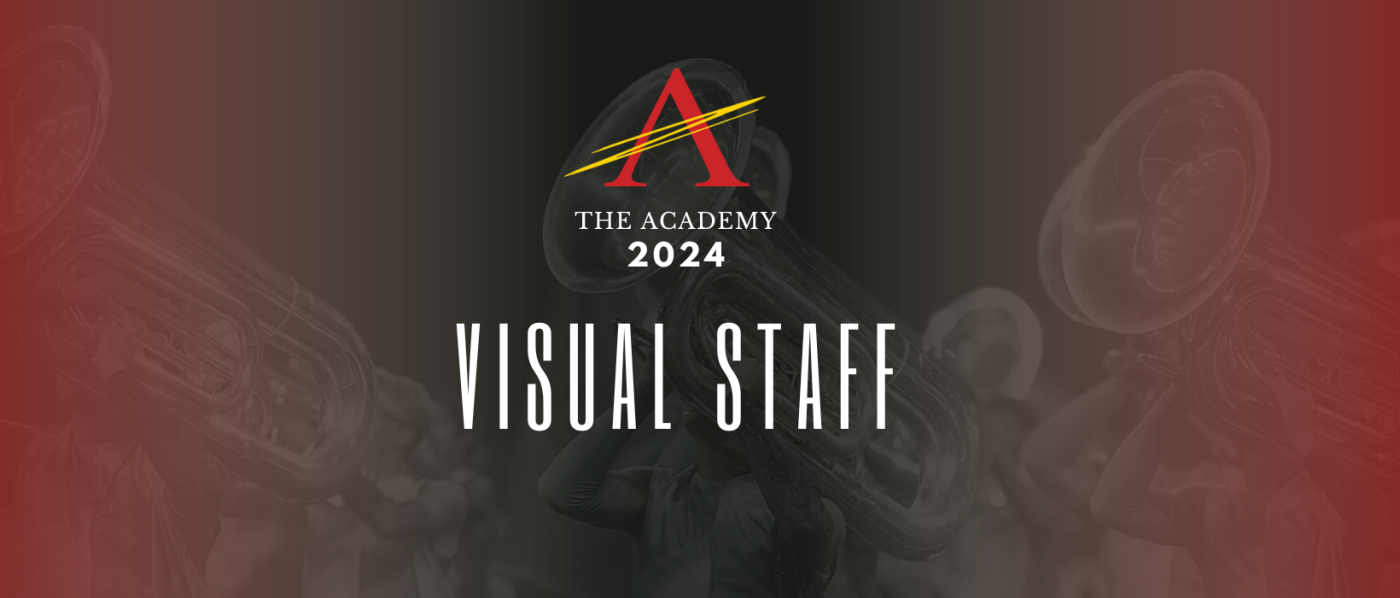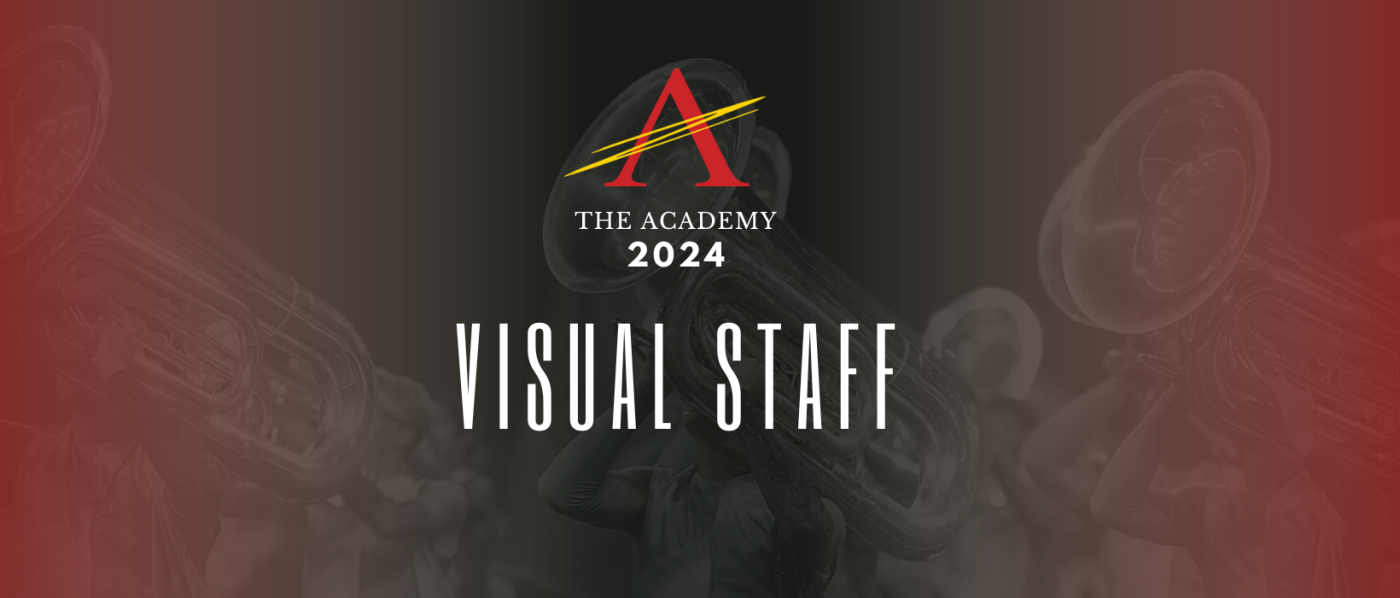 The Academy is excited to introduce the educational leadership for the Visual team in 2024. 
Check back here for the full staff updates!
Andrew Gregory
Caption Head
Andrew Gregory was born and raised in the upstate of South Carolina. He is a graduate of Boiling Springs High School, and studied music education at the University of South Carolina. As a performer, Andrew was a member of the Bluecoats Drum and Bugle Corps from 2012 – 2015.
After graduating college and aging out of DCI, Andrew began teaching full time while designing and judging on the side. As an educator and designer, he has experienced success within Bands of America, Winter Guard International, Drum Corps International, and local scholastic circuits. Andrew has worked in DCI on the staff of the Jersey Surf, Bluecoats, and most recently, the Academy Drum and Bugle Corps where he served as the Assistant Visual Caption Head for the 2023 season.
Since 2020, Andrew has been the Assistant Band Director at TL Hanna High School in Anderson, SC. Under his direction, the programs offered have grown rapidly and the marching and concert bands have had tremendous success. The TL Hanna marching band has been a consistent finalist in the South Carolina State Marching Contest earning the silver medal in 2021, the bronze medal in 2022, and the school's first State Championship in 2023. The TL Hanna Symphonic Band and Wind Ensemble have also experienced success earning consistent "Superior with Distinction" ratings at state concert assessments. In 2023, TL Hanna repeated their success on stage at the SC Concert Performance Assessment and received the "Outstanding Performance Award" for the first time in school history.
On top of TL Hanna's concert and marching bands, Andrew also leads one of the most awarded jazz bands in South Carolina, consults for the school's 3 winterguards, and he designs for and instructs the Indoor Drumline who were 2022 WGI Open Class semi-finalists.
In addition to his duties at TL Hanna, Andrew spends his time working with Civitas Independent on the weekends serving as Visual Caption Head, Program Coordinator, and Co-Director.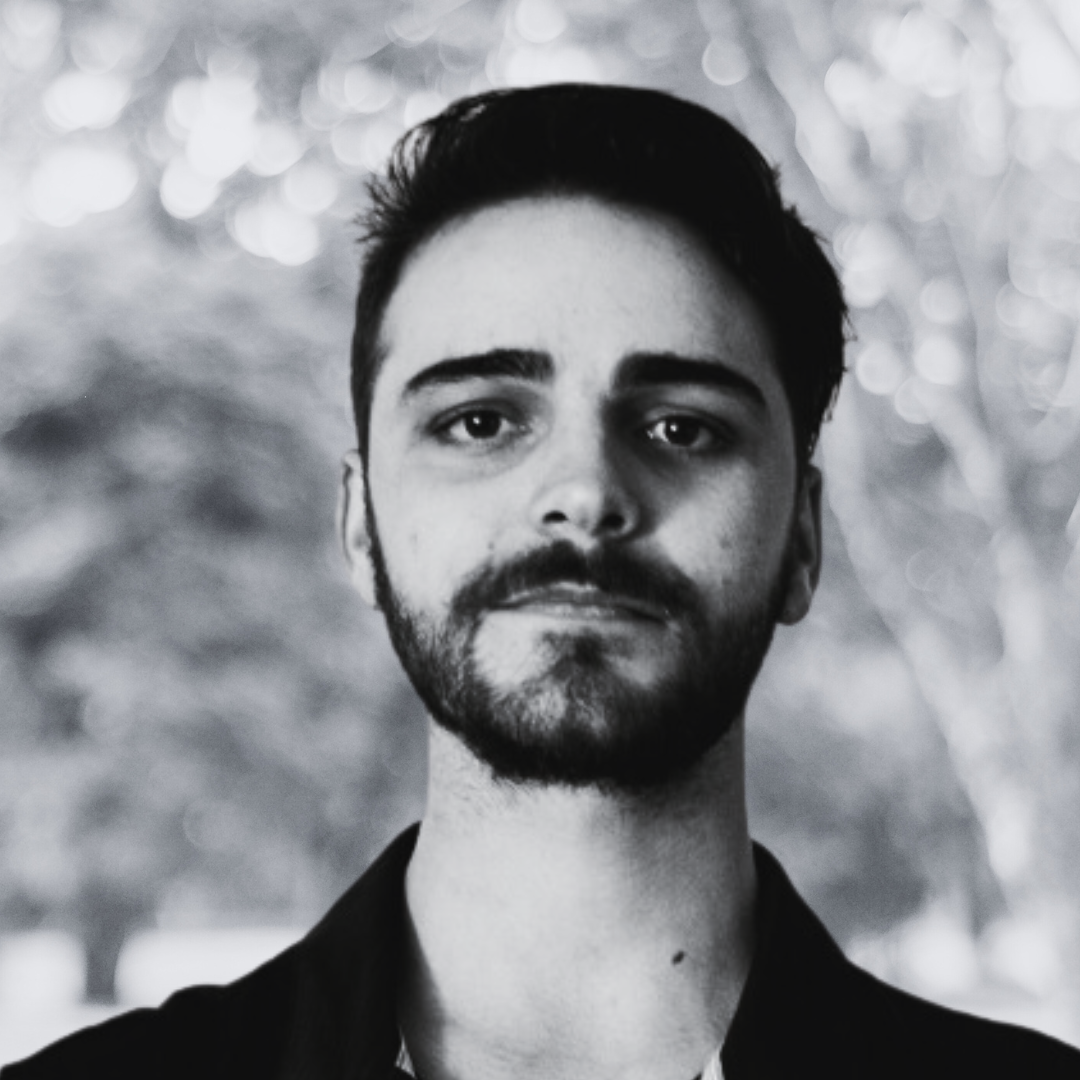 Andrew Gregory

Caption Head
Robert Peterson
Caption Head
Robert Peterson is a marching arts visual educator and drill writer based in Mesa, Arizona. For the past decade, he has taught and designed for multiple high school programs in his home state of New Jersey and throughout Arizona. Robert earned a Bachelor of Science in Education (BSE) in Music Education from Seton Hall University in 2016 and has recently earned his Master of Music (MM) in Performance Pedagogy from Arizona State University.
Robert started his drum corps journey in 2013 with Cadets2 and subsequently marched with The Cadets Drum and Bugle Corps in 2014 and 2015. Transitioning to teaching after his age out, Robert worked at various drum corps until 2019. In 2020, he relocated to Arizona and joined the visual staff of The Academy Drum and Bugle Corps.
During the winter season, Robert serves as the drill designer and visual caption head for Breakthrough Indoor, an open-class WGI Percussion ensemble. In the fall, he assumes the role of the lead visual staff member for the Mountain Ridge High School "Pride of the West" in Glendale, Arizona.
Additionally, alongside his work as a visual educator and designer, Robert is an accomplished bass trombone performer and educator. Currently, he serves as the trombone coach for ASU's Sun Devil Marching Band and as a low brass educator with Harmony Project. Robert has performed with groups including Millennial Choirs and Orchestras, The North Valley Symphony, and The Nick Maluf Virtual Big Band, among others. Notably, in 2022, Robert was a featured soloist with the Arizona State University Wind Ensemble.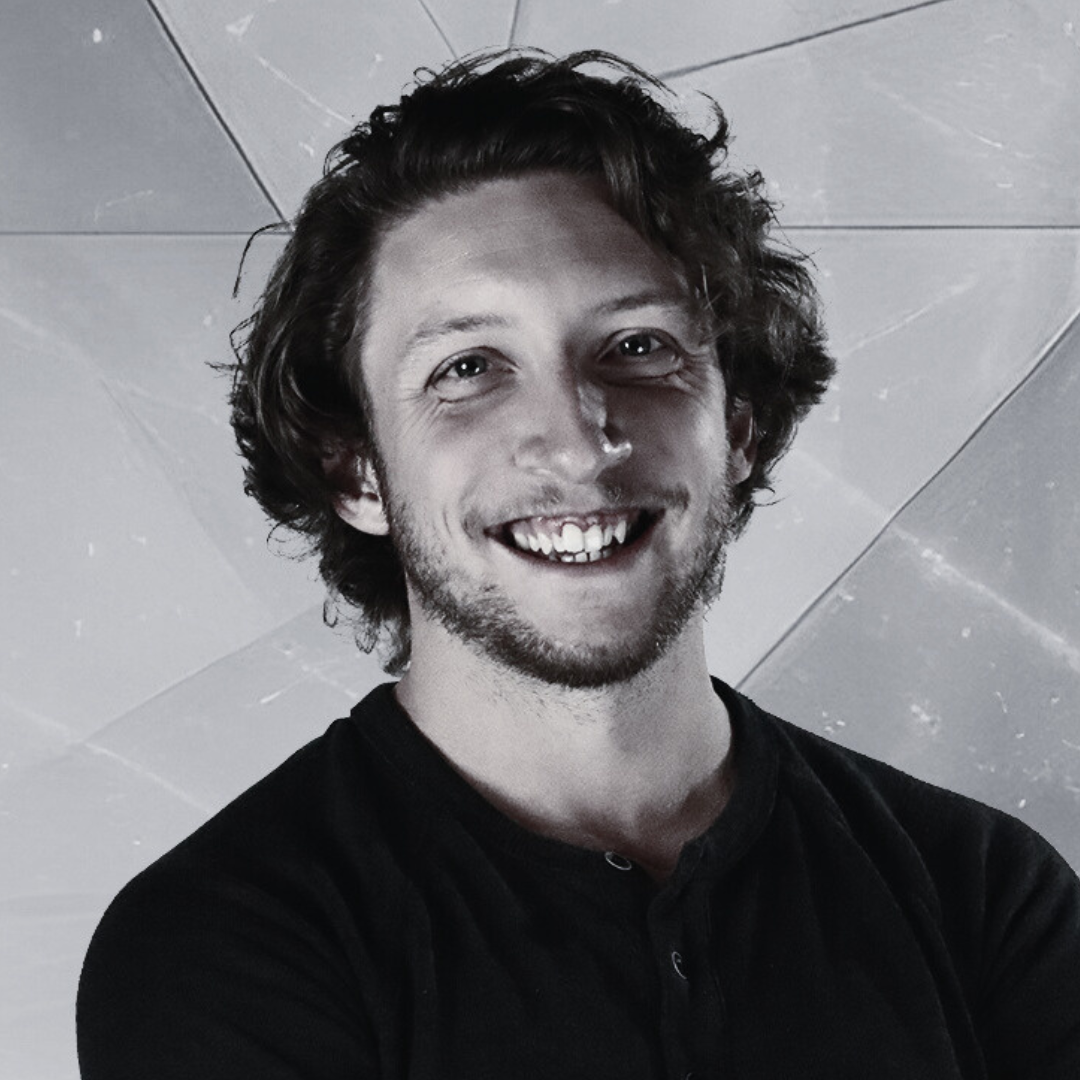 Robert Peterson

Caption Head
  
Check back later for the full staff updates!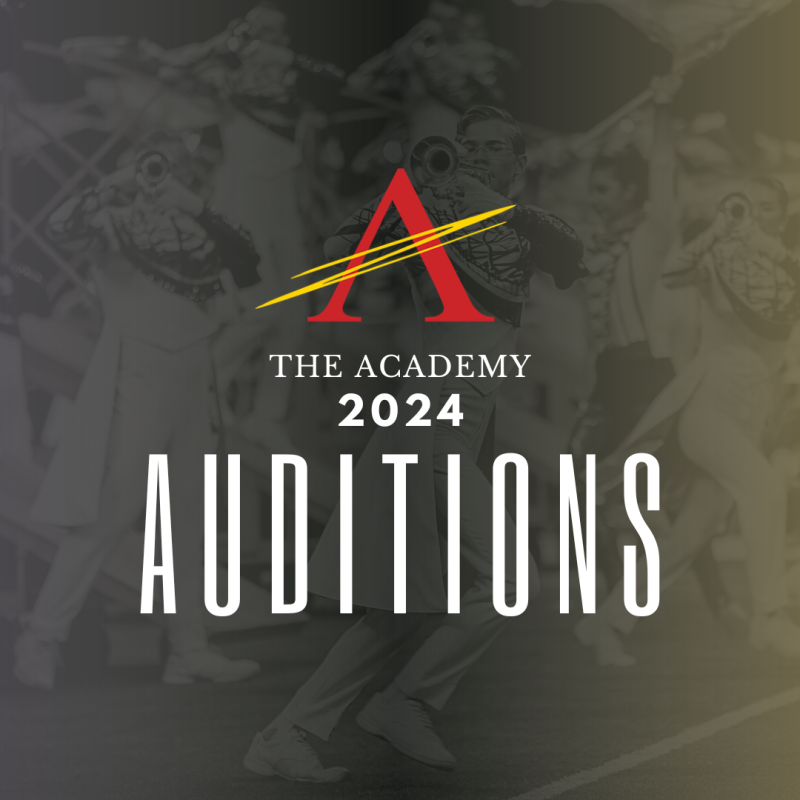 AUDITIONS are underway
Audition Opportunities Include:
TEXAS | NEVADA | ARIZONA | VIDEO
Season info here.  
Take the leap and register for an audition today.
show me the audition opportunities