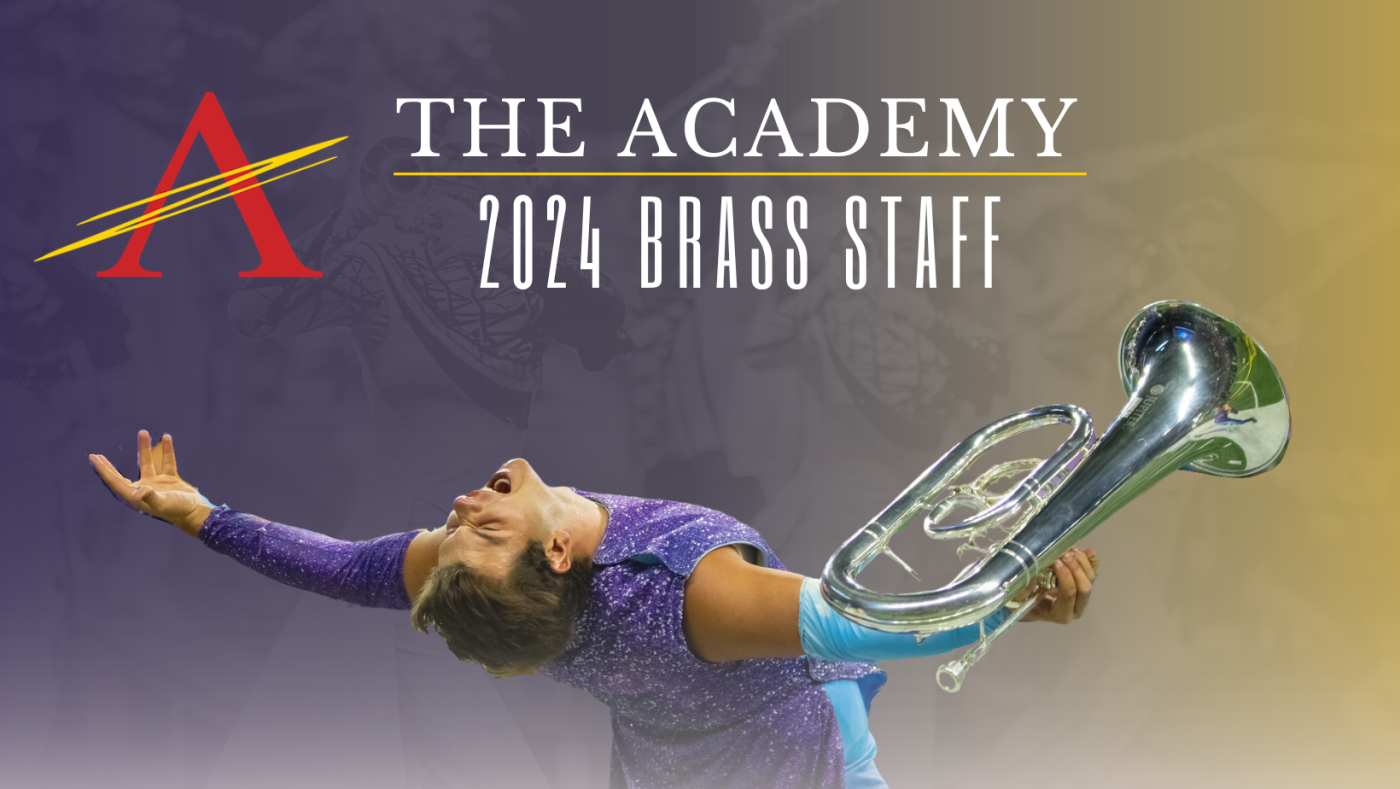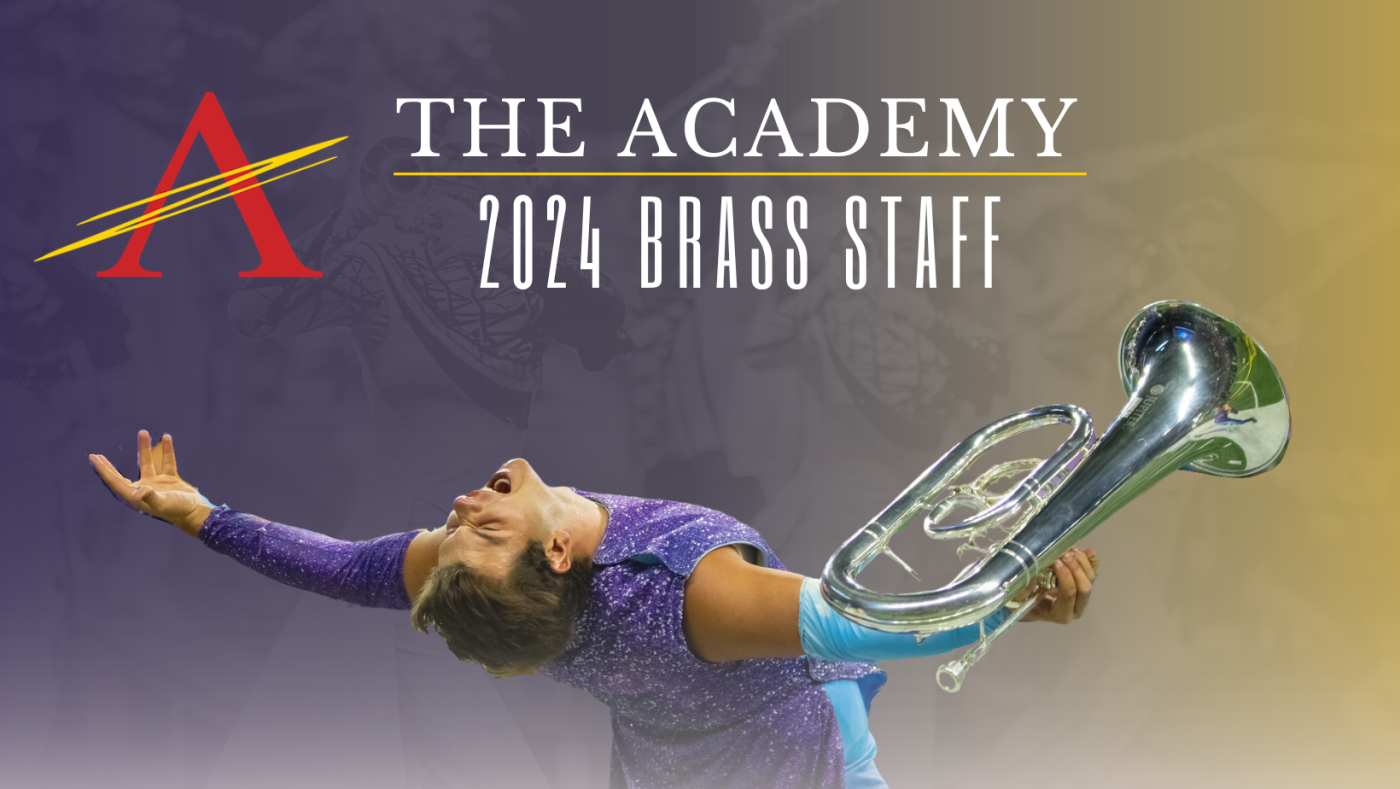 The Academy is pleased to introduce the
Brass Educational Team for the 2024 season. 
Michael Weber
Brass Caption Head
Michael Weber, hailing originally from Brooklyn, New York, stands as an accomplished musician, educator, arranger, and drill writer, currently anchoring his talents in the dynamic city of Las Vegas, Nevada. Weber earned a Bachelor of Music Education degree from the University of Nevada, Las Vegas in 2016, and furthered his academic pursuits with a Master's in Trumpet Performance from the esteemed University of Utah in 2022, where he was awarded a coveted full-ride graduate teaching assistantship.
With an extensive teaching tenure spanning over thirteen years, Michael Weber has fostered the growth and musical development of students ranging from the earliest stages of kindergarten through the advanced levels of college education. His contributions have left an indelible mark on diverse music programs across several states, including Utah, Nevada, California, and Texas. Notably, in the academic year of 2023-2024, Weber commenced his role as the Associate Band Director at Foothill High School and Mannion Middle School, both located in Henderson, Nevada.
Within the realm of drum corps, Weber's journey has seen him proudly march with 7th Regiment in 2010 and 2011, followed by a tenure with the Santa Clara Vanguard from 2012 to 2013. In 2015, he made his mark as a pivotal member of the Blue Devils International Corps during their European tour. His expertise in brass instruction shone brightly during his years as a brass instructor for the Santa Clara Vanguard Cadets from 2017 to 2022, where his commitment culminated in multiple Open Class Championships and the prestigious "Best Brass" award.
In 2023, Michael Weber embraced a new chapter in his career by joining the renowned Phantom Regiment brass staff. Beyond his contributions to the drum corps community, Weber remains an active performer at the forefront of the musical landscape with his brass quintet, Twin Peaks Brass. His talent has led to collaborations with distinguished ensembles and artists, including the Los Angeles Philharmonic, the Henderson Symphony, Lady A, Eric Marienthal, Allen Vizzutti, among others.
At the heart of his endeavors, Michael Weber's unwavering dedication is centered on the creation of a safe and engaging musical environment for students to explore their innate talents and realize the boundless potential of music in their lives and futures.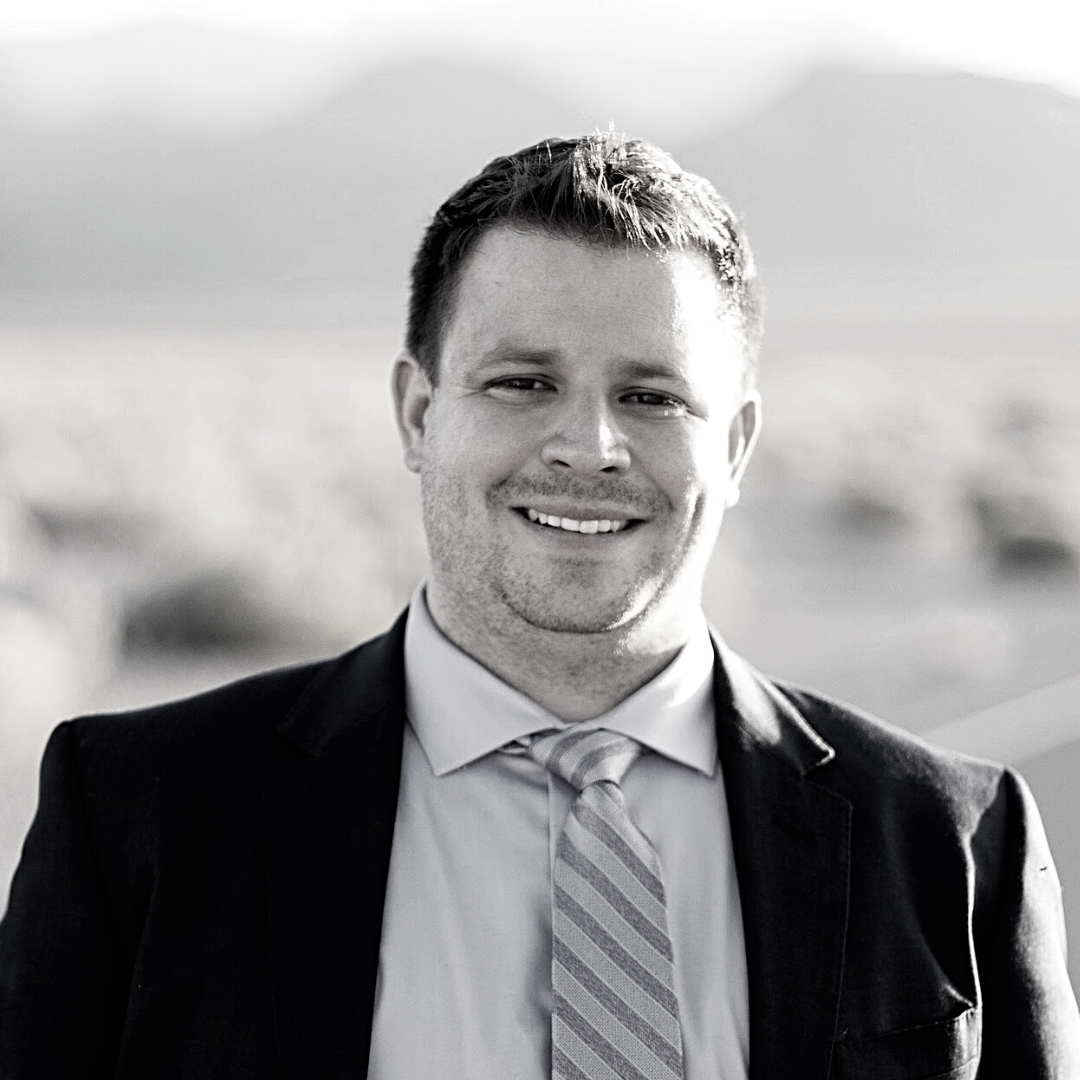 Michael Weber

Brass Caption Head
Christian Arteaga
Assistant Caption Head
Christian Arteaga lives and works in Houston as the Assistant Band Director at Summercreek High School. After growing up in the Rio Grande Valley, Arteaga earned a Bachelor of Music Education Degree as a trumpet player, and continued his education to earn a Master of Music – Conducting Degree both from Texas A&M University – Kingsville.
With a wide range of experiences, Christian Arteaga has helped foster a love and appreciation for Wind Band, Marching Band and Drum Corps at many levels and areas across South Texas.
Christian has seen success both teaching and performing in notable events, including the Ensemble division of the National Trumpet Competition, TMEA, and DCI marching with the Cavaliers in 2017, Brass Staff at Compass DBC in 2021 and on Visual Staff for Genesis in 2023.
Christian is passionate about showing students the power of music, and helping to spark the positive effects that music can have on their lives. Christian is a member of TMEA, and Phi Mu Alpha Sinfonia.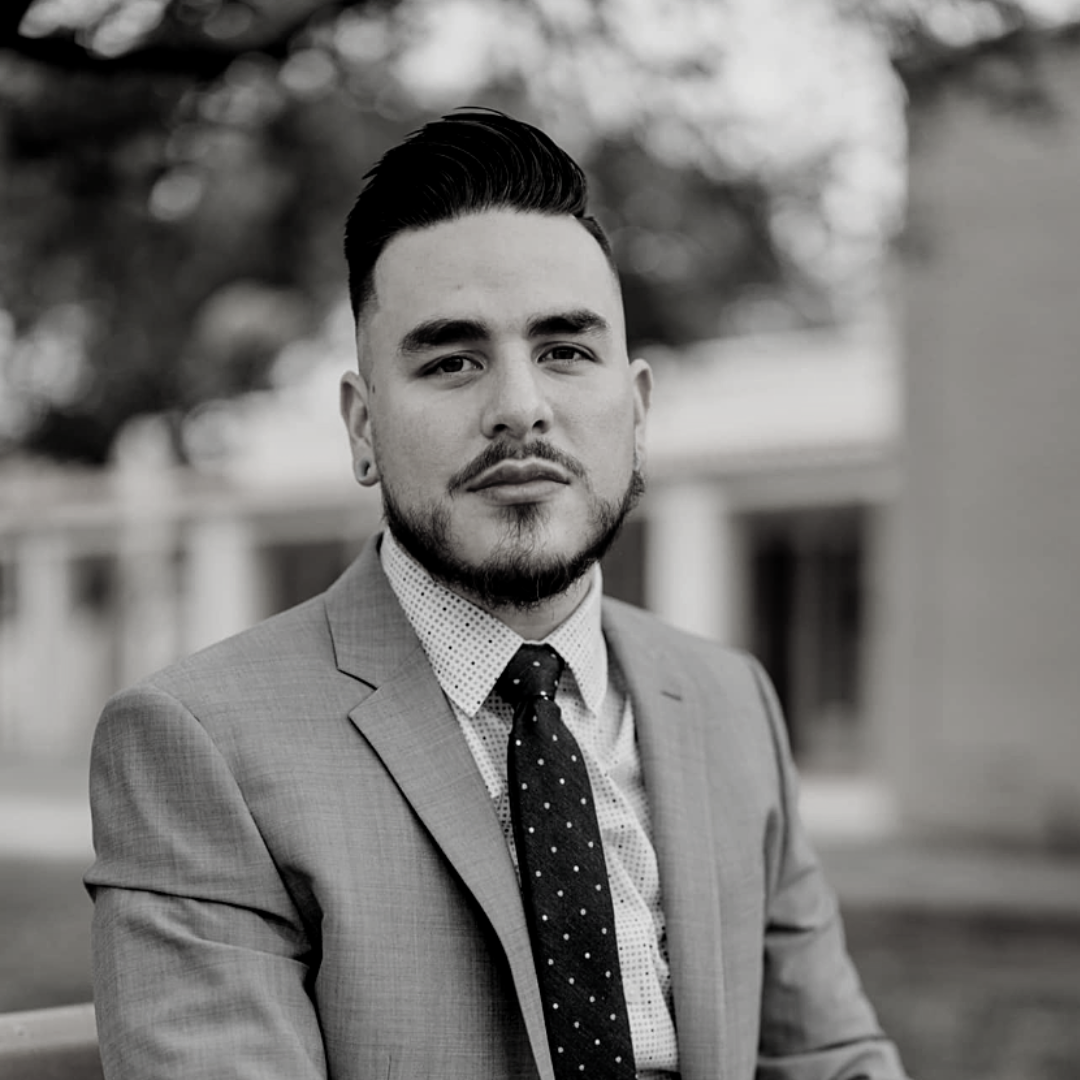 Christian Arteaga

Asst Caption Head
Ryan Adamsons
Brass Consultant
A native of Springfield, Virginia, Ryan Adamsons is based in Chicago where he is an active performer, composer, and educator. His drum corps career began as a marching member of the Bluecoats from 1998 to 2002, and he continued with the organization as a brass instructor from 2003 to 2008 and again in 2011. In 2012 he joined the brass staff of the Santa Clara Vanguard, helping to build the brass program to their first DCI World Championship in nearly 20 years and their first ever Jim Ott High Brass Award in 2018. In addition to his duties with the World Class A corps, he joined the Open Class Vanguard Cadets as Brass Caption Manager and Brass Arranger in 2018, and continued his arranging duties in 2019 while taking over as Assistant Brass Caption Manager for the A corps. He joined the educational staff for the Phantom Regiment in 2020 and is now the Assistant Brass Caption Manager. Ryan is also an active instructor, adjudicator, and clinician, working with countless groups in the US, Canada, and Japan. In addition to writing for various marching ensembles, he has numerous works for jazz ensemble, with his educational charts published and available through Kendor. He is also the co-author of the book Rehearsing the Jazz Band published by Meredith Music.
He serves on the Board of Directors for the Chicago Jazz Orchestra developing their educational programs, is the Jazz Area Manager for The Midwest Clinic, and has several roles for the Jazz Education Network including as Conference Production Coordinator for their annual international conference. He plays Powell Custom trumpets and flugelhorns.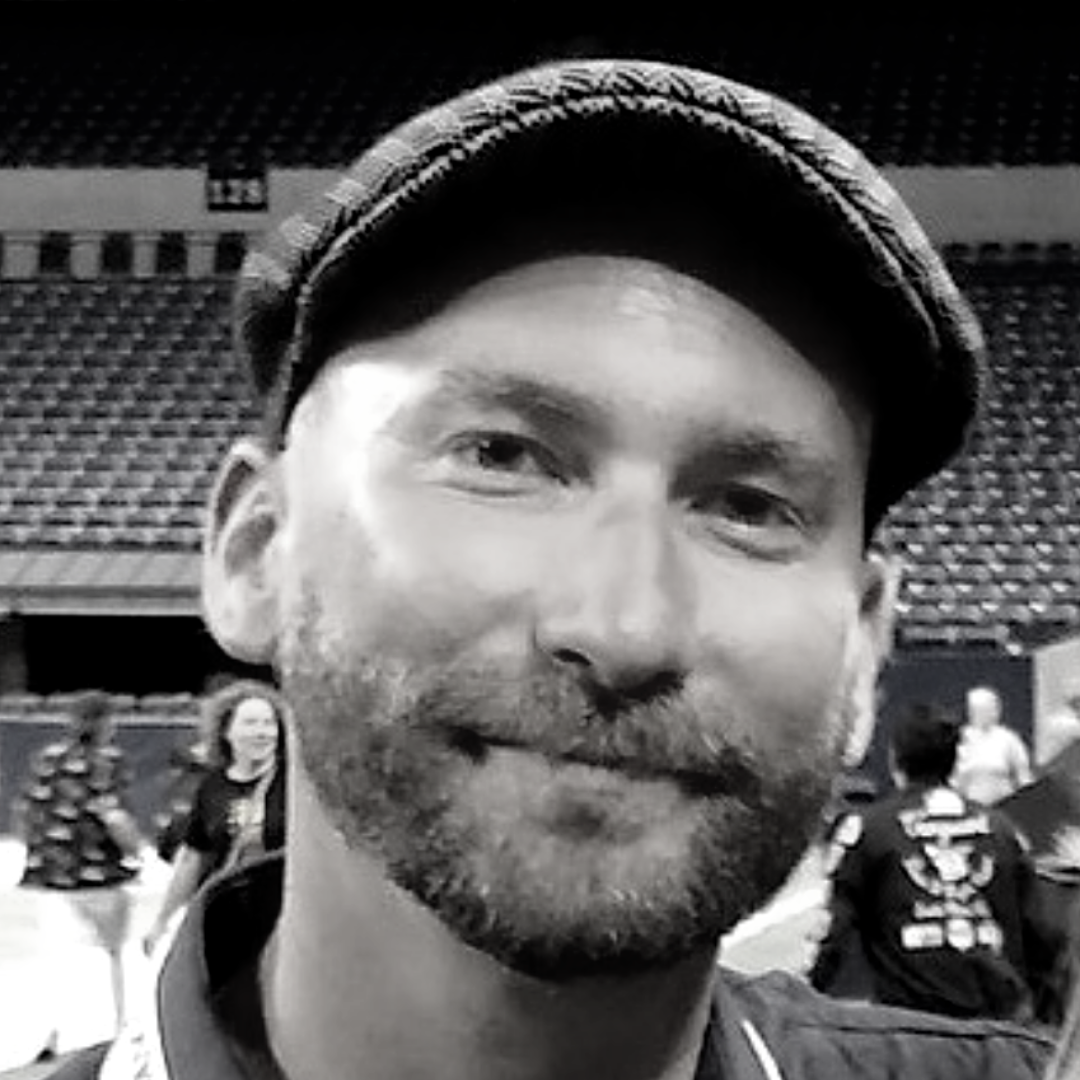 Ryan Adamsons

Brass Consultant
Buddy Deshler
Brass Instructor
Trumpet Artist Buddy Deshler is an ambassador for the transformative powers of the arts, champion of living composers, and agent for change in the instrumental music field. His burgeoning career has taken him around the country, as well as internationally, and has allowed him to share the stage with ensembles such as the King's Brass, The Rodney Marsalis Philadelphia Big Brass, Foden's Band, his own Vice City Brass and NewStream Brass, The Phoenix Brass Collective, and was a member of the illustrious Dallas Brass for five years.
As an educator and entrepreneur, Dr. Deshler serves as President and Co-Founder of the nonprofit organization, "Brass Institutes of America", a national brass association that provides festivals and other educational offerings to young musicians all over the country. Deshler is also an active member of the International Trumpet Guild and has occupied the role of Youth Day Coordinator, and has been a frequent clinician and session host of Trumpet Ensemble Reading Sessions and Chamber Music seminars.
Buddy holds a B.M. in Instrumental Performance and an Artist Diploma from the Frost School of Music, University of Miami, an M.M. from the Peabody Institute, Johns Hopkins University, and his D.M.A from Arizona State University. He has held teaching appointments at the University of Richmond, Arizona Western College, SUNY Potsdam Crane School of Music, and is currently the Assistant Professor of Music at Furman University, in Greenville SC where he teaches applied trumpet, chamber ensembles, and music entrepreneurship. Buddy is also a performing artist for XO Brass trumpets, Denis Wick mouthpieces and mutes, and Smith Watkins cornets.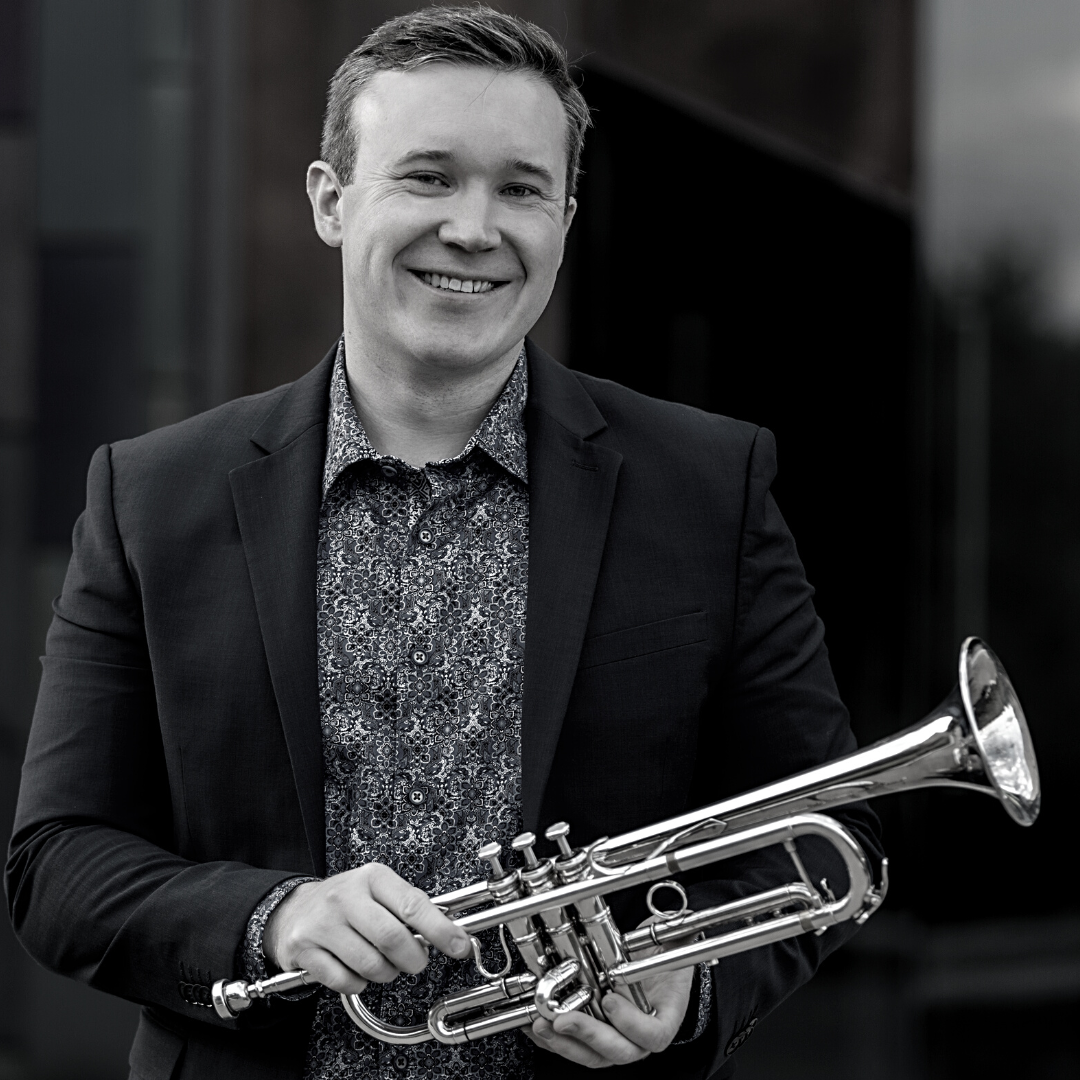 Buddy Deshler

Brass Instructor
Ryan Haines
Brass Instructor
Ryan Haines, a lifelong drum corps enthusiast, can trace his musical journey back to even before he was born. Growing up in the vibrant drum corps culture, his early years have ignited a deep-seated passion for music.
Ryan has had the pleasure of marching with the Mandarins and the Blue Devils. Performing with these ensemble helped further his love for drum corps and for performing and teaching music.
Today, Ryan wears the hat of a devoted music educator, kindling the same musical flames in students across the Las Vegas, Nevada area. With nearly a decade of teaching experience under his belt, he has taught students of all ages and skill levels.
Ryan is graduating with a degree in Music Education from the University of Nevada, Las Vegas, where he was awarded a full-ride scholarship, performing with the world renowned UNLV Wind Orchestra. His musical talents have brought him onto stages shared with renowned artists like Jose Sibaja, Jeff Conner, Domingo Pagluica, Eric Marienthal, Joe Alessi, Chris Castellanos, and an impressive list of others. Ryan's life remains dedicated to the causes of education and his enduring love for music, a journey that he is excited to share with The Academy.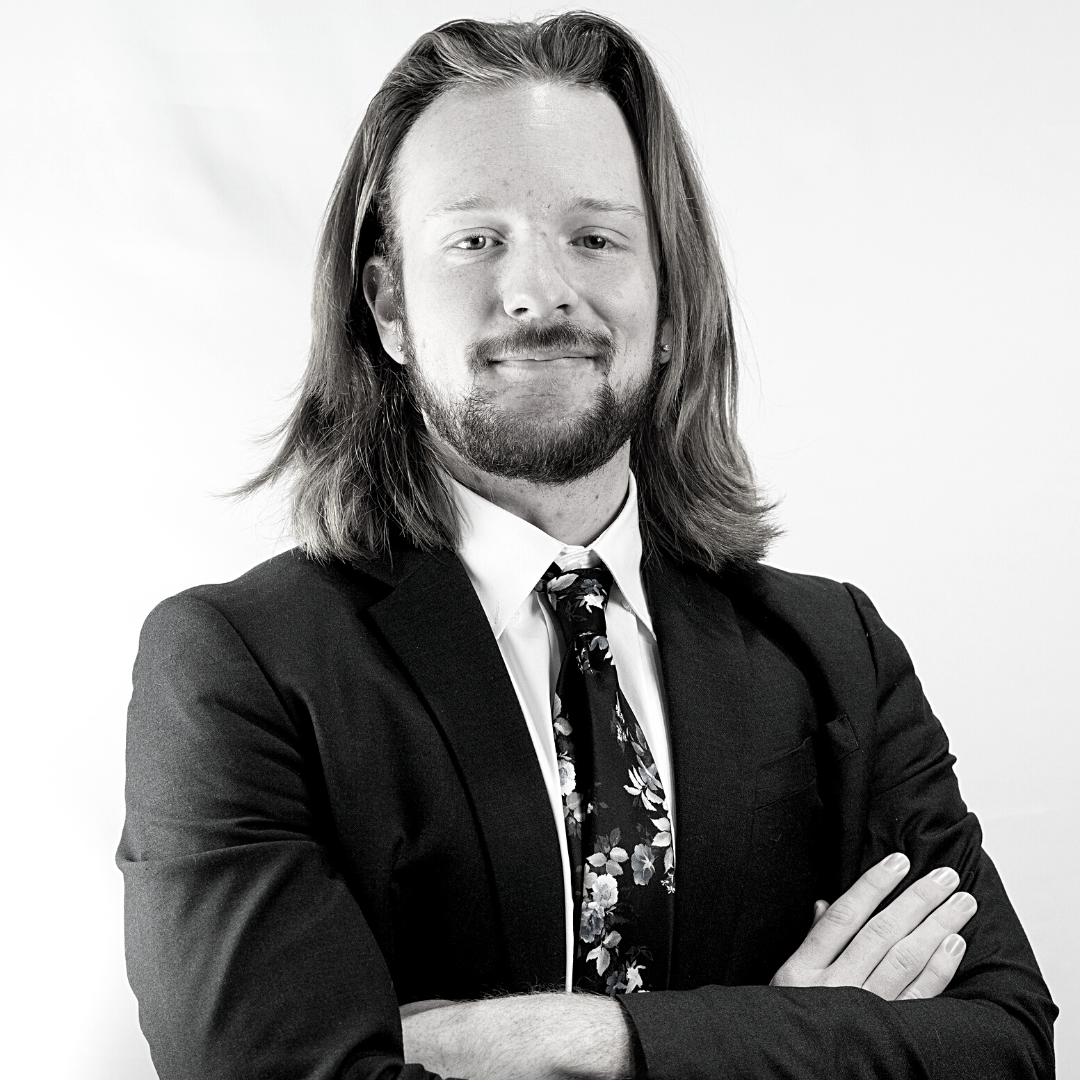 Ryan Haines

Brass Instructor
Kirsten Rivera
Brass Instructor
Kirsten Rivera (she/her) resides in Lubbock, TX where she is currently working on her DMA in Wind Band Conducting at Texas Tech University with Dr. Sarah McKoin. At TTU, she assists in all facets of the band program including conducting all four major ensembles and working with the Goin' Band from Raiderland and the Court Jesters Pep Band.
Kirsten has arranged for, conducted, and played in multiple groups including the University of Kansas, University of Central Florida, and Texas Tech University Tuba Euphonium Ensembles. She currently teaches privately both in person and online and has formerly taught beginning through high school band in Kansas, Massachusetts, and Florida.
Kirsten holds a BME with a minor in tuba performance from the University of Kansas where she studied with Dr. John Lynch and Dr. Scott Watson and a MA in Music with an emphasis in Instrumental Conducting from the University of Central Florida where she studied with Dr. Scott Lubaroff.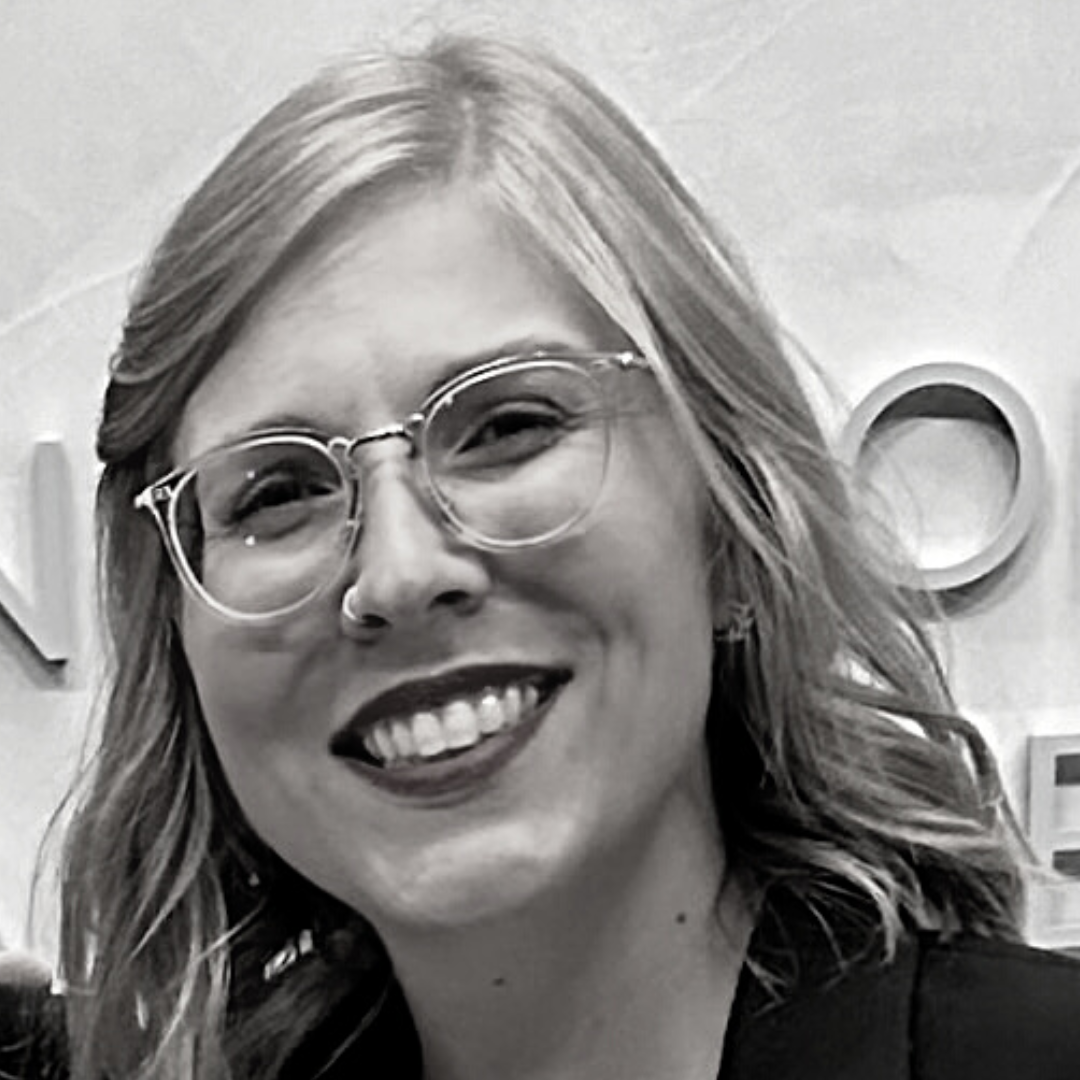 Kirsten Rivera

Brass Instructor
Tori Kawasaki
Brass Instructor
Tori Kawasaki, originally from Oahu, Hawaii, and raised in both Hawaii and Nara, Japan, is a dedicated and accomplished musician and educator. He graduated from Moanalua High School in 2013 and later earned his Bachelors of Music Education from the University of Hawaii at Manoa. During his time at the university, Tori was the Drum Major of the marching band.
In the fall of 2017, Tori embarked on his teaching journey as the head band director at 'Ilima Intermediate School in Oahu, Hawaii. Under his guidance, the program experienced significant growth, expanding from 120 to over 400 students within four years. Currently, he serves as the assistant band director at Mililani High School, where he passionately instructs the Jazz Band, Marching Band, Indoor Winds, and two Concert Bands. Tori has had the pleasure of assisting the indoor winds program to compete in the world-class division in 2022.
In addition to his teaching responsibilities, Tori has shared his expertise as a guest clinician and brass technician at numerous high schools in Hawaii and Japan. He has also worked with several elementary school brass bands in Nagoya, contributing to the musical education of younger students.
Tori Kawasaki's marching experiences include the Santa Clara Vanguard, where he played the lead trumpet in 2015. Additionally, he has sought further growth with the Aimachi Marching Band in Nagoya, Japan, performing at various gigs, shows, and competitions with the Drum Corps since 2017.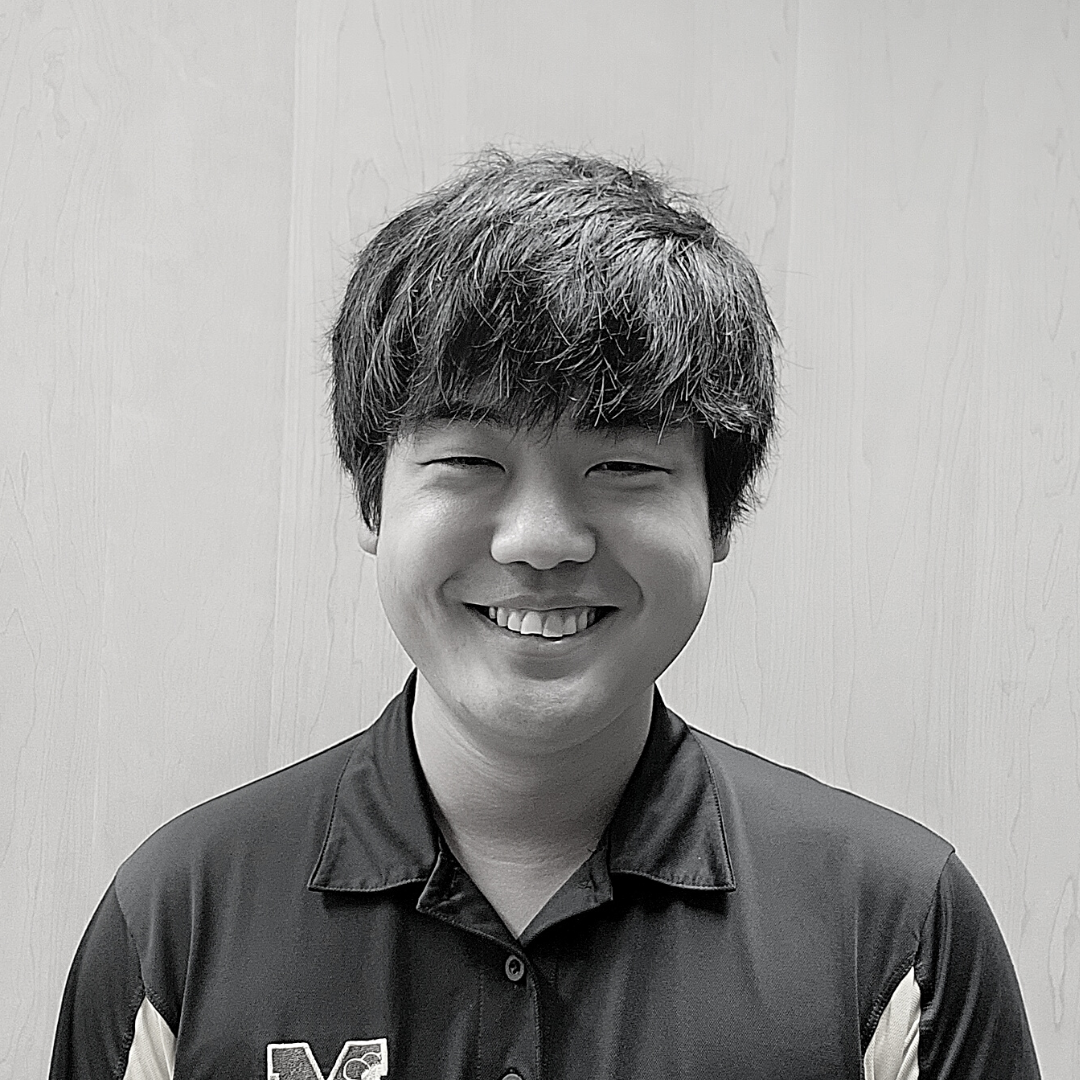 Tori Kawasaki

Brass Instructor
Abby Kent
Brass Instructor
Abby Kent is currently the assistant JH band director in Pine Tree ISD in Longview, TX. This role is one with many moving parts as she serves as the 6th grade Tuba and Euphonium Director, the 7th/8th grade Symphonic Band Director, and also as an assistant for the Pine Tree Pride Marching Band. Prior to Pine Tree, Kent earned a Bachelor of Music Education degree from Northwestern State University in Natchitoches, LA in 2022. During her time at NSU, Kent performed in multiple ensembles including the NSU Wind Symphony, tuba/euph ensemble, and the Spirit of Northwestern, where she served as Drum Major for 2 years. Originally from Shreveport, LA, Kent remains an active tuba player by playing in local ensembles such as the British Brass Band of Louisiana and the Red River Wind Orchestra.
In 2018, Abby Kent took the first step of joining the drum corps world by attending a Phantom Regiment audition camp in Dallas, TX. That one step onto an unknown path led Kent to 4 years as a Phantom Regiment contra member, serving as contra section leader in her age out year, 2021. In her free time, she enjoys anything competitive, the outdoors, reading, and watching college softball.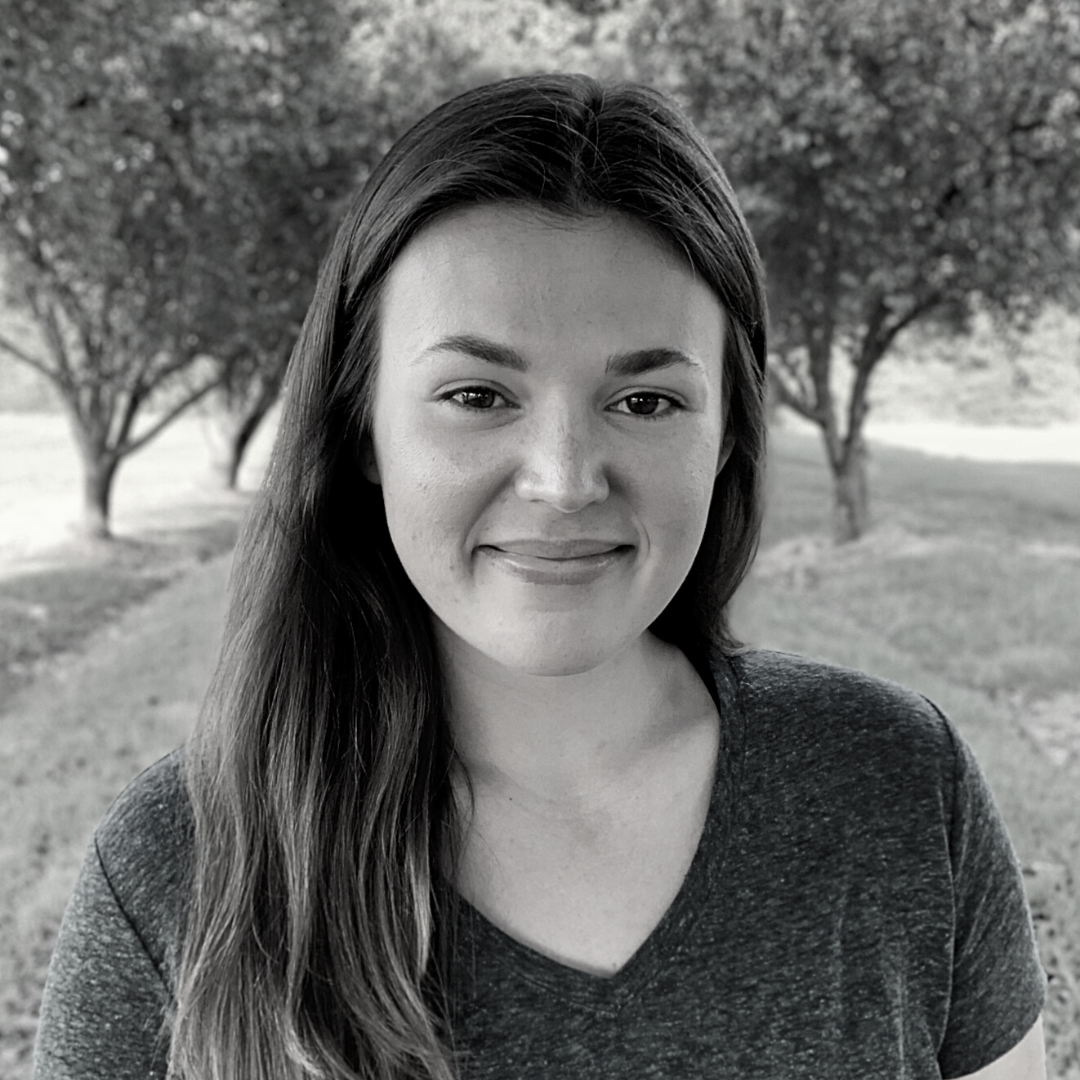 Abby Kent

Brass Instructor
Skyler MacKinnon
Brass Instructor
Skyler MacKinnon is thrilled to be joining the brass staff for The Academy Drum and Bugle Corps. Originally from Southern California, he is currently based in the Detroit metropolitan area where he performs as Principal Trombonist of the Dearborn Symphony Orchestra. Skyler holds a Bachelor's Degree in Music Education and Performance from San Diego State University, and is currently pursuing a Master's Degree in Trombone Performance and Chamber Music from the University of Michigan.
With an eclectic career that transcends genres, Skyler recently completed four years of active-duty service with the United States Navy Band Northwest, where he performed as a trombonist and euphonium player in wind bands, brass quintets, jazz combos, and funk bands throughout the Puget Sound region. He has performed with Valhalla Brass, Everett Philharmonic, Brass Band Tacoma, Tacoma Concert Band, Opera NEO, San Diego Winds, La Jolla Symphony, City Ballet of San Diego, and Gaslamp Quarter Jazz Orchestra. Additionally, Skyler is passionate about performing trombone solo repertoire that highlights vibrant young composers from across the world.
Skyler spent four years marching with the Santa Clara Vanguard, aging out as part of the baritone duet from the 2018 Championship-winning production, "Babylon." He went on to teach as part of the brass staff for the Santa Clara Vanguard Cadets in 2019. Prior to joining the Navy, Skyler taught visual and low brass at several high schools throughout Southern California.
Outside of music, Skyler enjoys hiking, exploring, and trying the best food in town.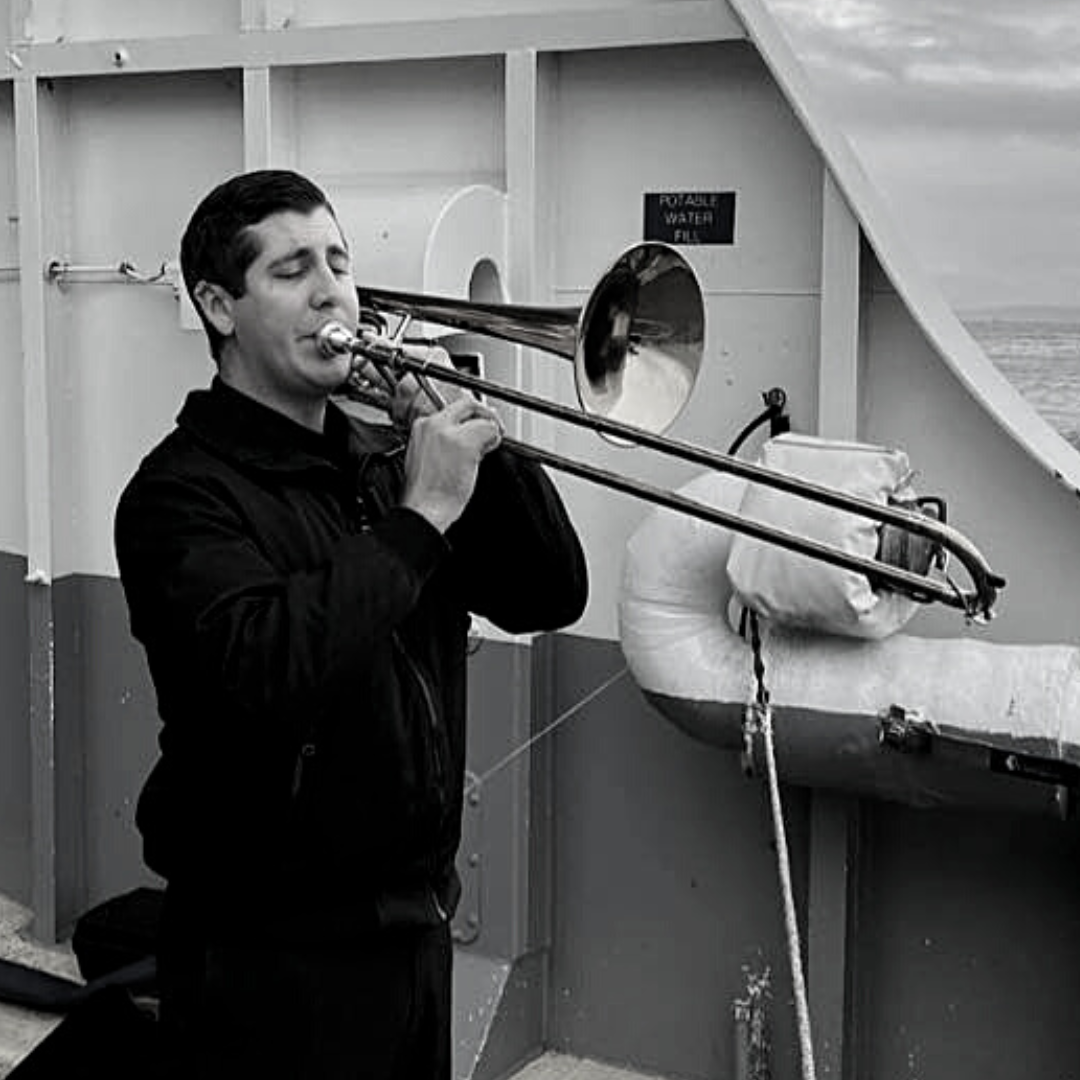 Skyler MacKinnon

Brass Instructor
Nikolas Morosky
Brass Instructor
Nikolas Morosky is an active educator, performer, and student in the Pittsburgh area, where he is currently a graduate teaching assistant at Carnegie Mellon University, while he studies with Jeff Dee and other members of the Pittsburgh Symphony. Before arriving in Pittsburgh, Nikolas attended the University of Central Florida where he earned a bachelor's degree in trombone performance under the teaching of Dr. Luis Fred. Outside of his schooling Nikolas has continued to advance his career in freelance performance. He currently holds touring and substitute positions with the Hollywood Festival Orchestra, The Orlando Philharmonic, The Johnstown Symphony Orchestra, and the Walt Disney Company. He recently joined the HFO for their most recent tour of Japan in 2023, the Walt Disney Company for the 2023 Candlelight Processional Orchestra, the Beach Boys for the Holiday Vibrations Tour, and the Brass Band of Central Florida for their latest studio releases.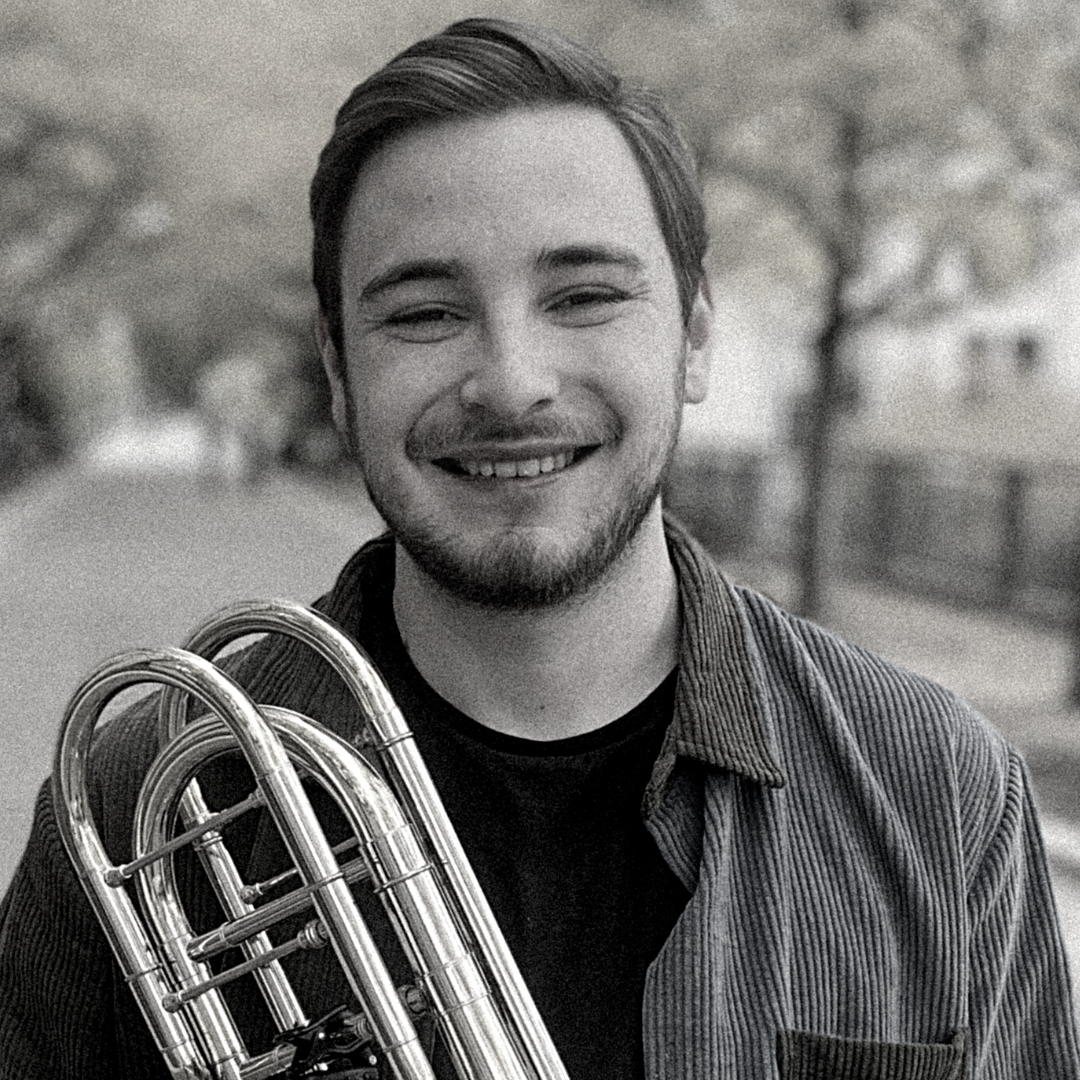 Nikolas Morosky

Brass Instructor
Alessandro Peña
Brass Instructor
Alessandro Peña will be assisting this year's 2024 contra line for Academy. He is currently finishing up his undergraduate in music education this year at the University of Texas Rio Grande Valley in Edinburg, Texas. He will also be graduating this Fall of 2023. He's also a fraternity member called Kappa Kappa Psi at the Mu Chi Chapter. He was a part of the Tuba/Euphonium Ensemble at UTRGV, which got many opportunities to travel across the world and even get a chance to perform at international conventions. Alessandro is finishing up his student teaching at Pioneer High School in Sharyland, Texas, now a five-time state qualifier in the Texas All-State Marching Competition. He plays in a local brass ensemble created for musicians who still want to continue playing on their instruments.
Alessandro's background in the world of DCI includes marching with Genesis 2018, Crossmen in 2020, and aged out with Phantom Regiment in 2022. He's super excited to get this opportunity to continue his learning/teaching as an educator and help as much as possible, passing on the knowledge of being a performer/tuba player.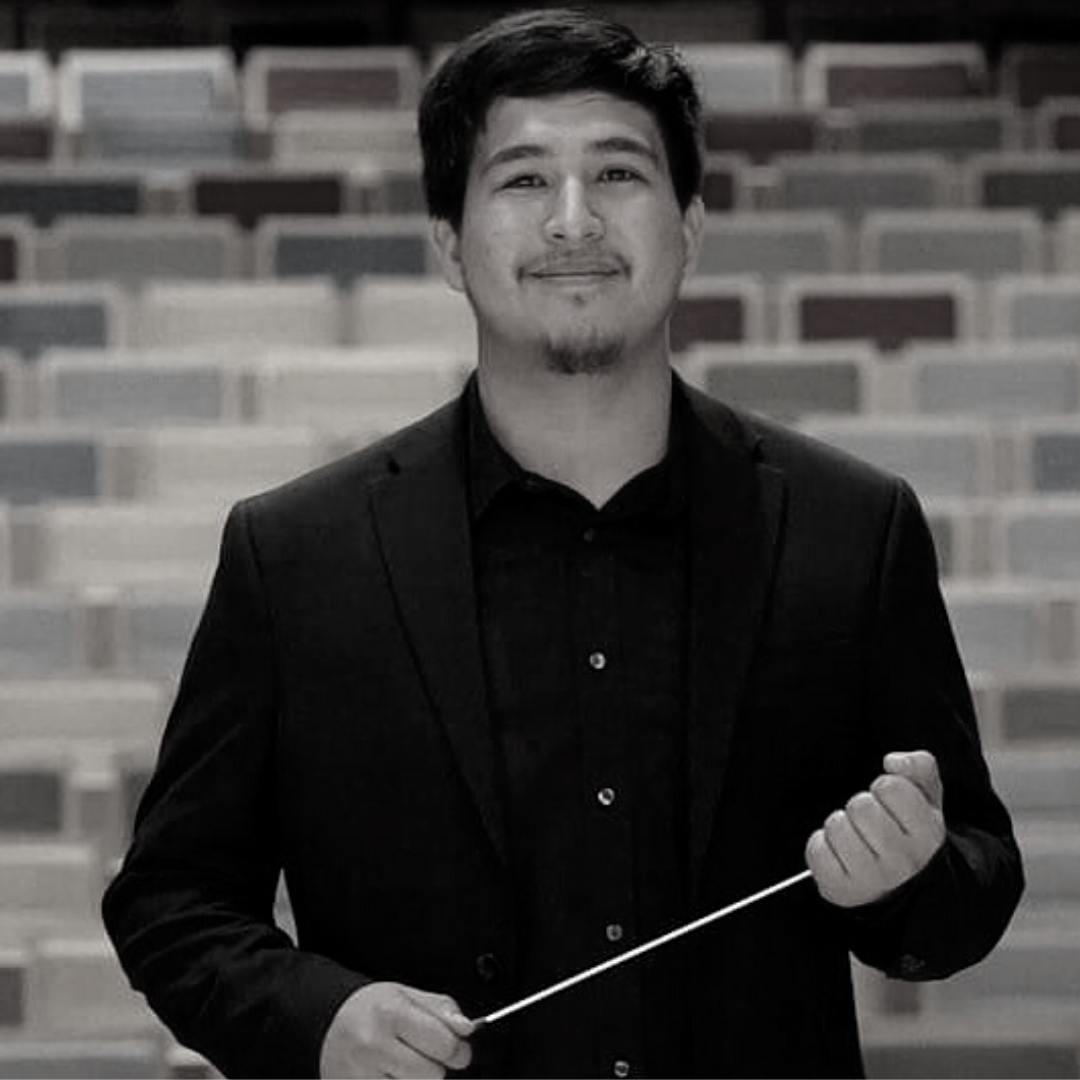 Alessandro Peña

Brass Instructor
Dane Pinell
Brass Instructor
Born and raised in Honolulu, Hawai'i, Dane Pinell is a 2017 graduate of Moanalua High School and is completing a bachelor's degree in Music Education at the University of Hawai'i at Mānoa. During his undergraduate career, Pinell played in and served in leadership with the Rainbow Warrior Marching Band and Color Guard, where he currently holds the position of Head Drum Major. He was also a member of the Wind Ensemble, Symphony Orchestra, and two scholarship chamber groups at UH Mānoa.
Dane has taught in multiple schools across the island of O'ahu. Most recently, he has served as a winds and brass technician with Mililani High School. They are recognized as a Bands of America Grand National Semi-Finalist and a Winter Guard International Indoor Winds Finalist.
Dane's DCI performing experience includes three years with the Santa Clara Vanguard in 2018, 2019, and 2020, where he played the mellophone. In 2018, he was a member of the award-winning brass section receiving the prestigious Jim Ott Best Brass Performance Award.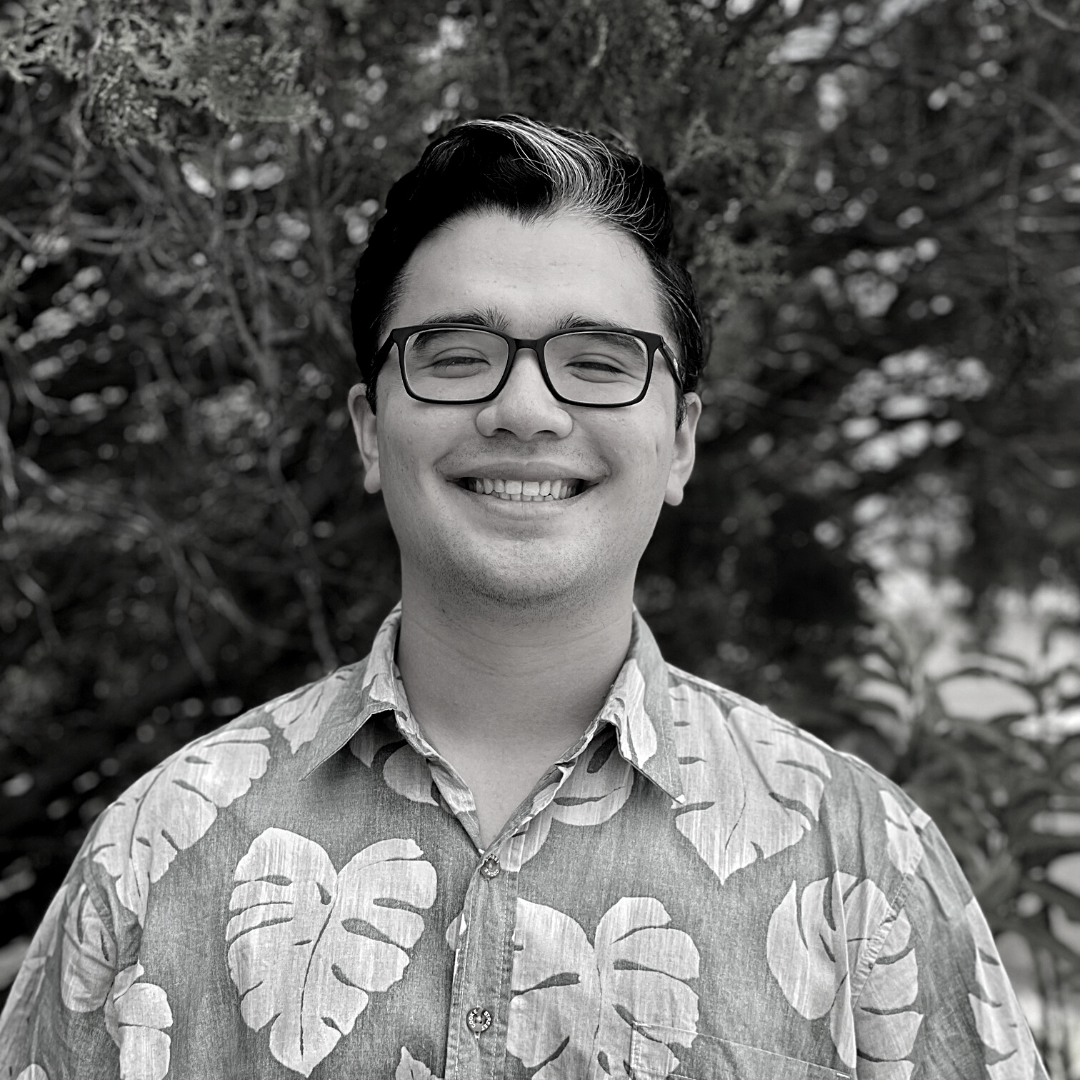 Dane Pinell

Brass Instructor
Aaron Price
Brass Instructor
Aaron Price, originally from Louisville, Kentucky, is an aspiring conductor, music educator, arranger, composer, and dedicated marching arts advocate who is currently working in Bowling Green, Kentucky. Having earned his Bachelors in Music Education from Western Kentucky University in 2022 and being set to earn his Masters in Conducting from the same institution in Spring 2024, Price has already left his mark on the music scene in Bowling Green and the marching arts in Kentucky. A native double bassist, Price dedicates most of his time to the orchestral world, leading young bassists and college string players in their development as musicians.
As a brass player, he marched Phantom Regiment on euphonium from 2020-2022, and seeks to bring his orchestral ear to the marching arts through his teaching and arranging. Having built a record of experience in a short time, he has already served time with Phantom Regiment's administrative staff and as Arranger and Music Coordinator for the high school band where he was first introduced to the marching arts. Aaron Price is dedicated to creating a safe and welcoming space where marching members feel encouraged to grow out of their comfort zones alongside their closest friends.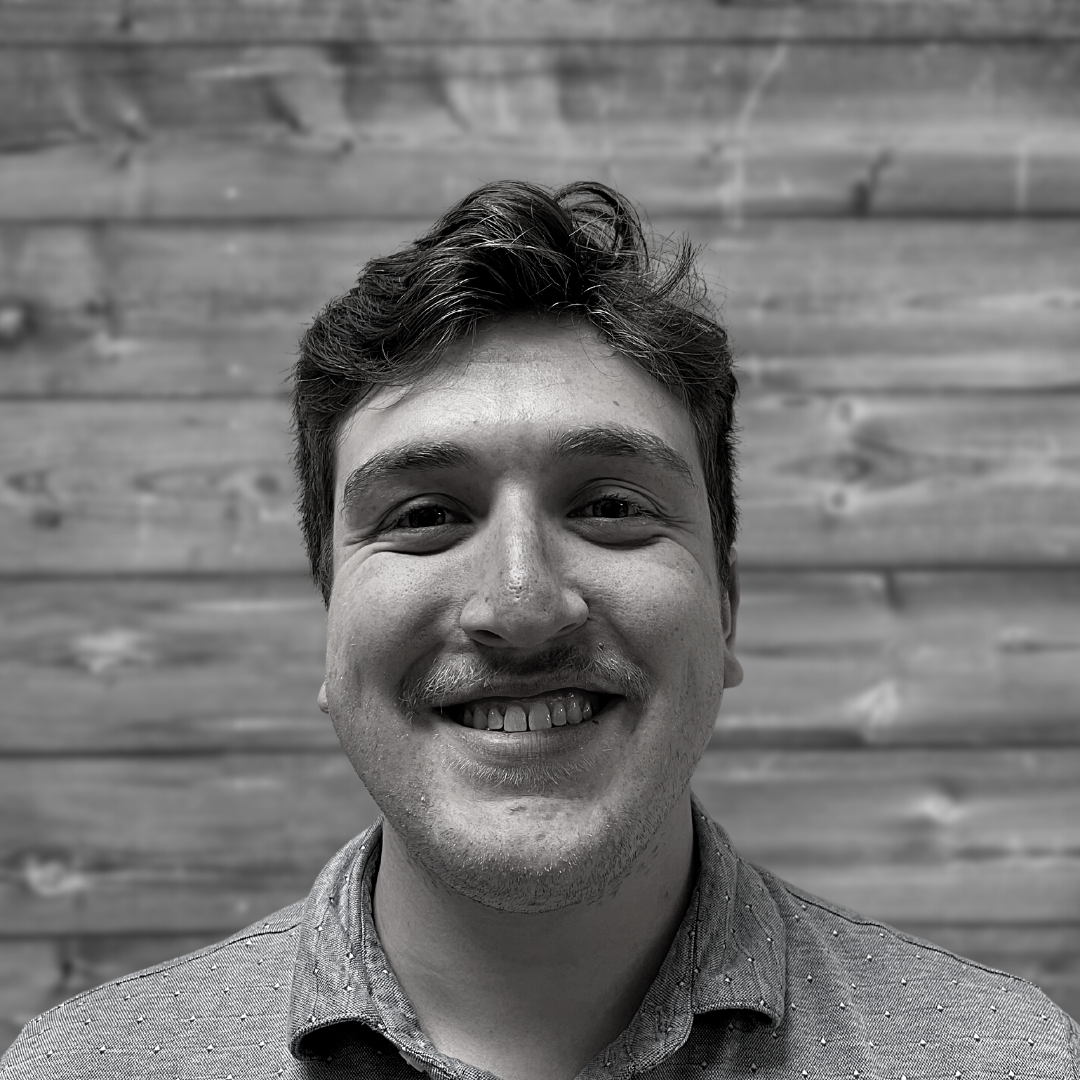 Aaron Price

Brass Instructor
John Sharp
Brass Instructor
John Sharp, originally from Ottawa, Kansas, is a dedicated musician and educator with a passion for music, teaching, and composing. Aspiring to become a renowned Sound Alchemist, Sharp's journey reflects his commitment to both creating music and nurturing the talents of future musicians.
Sharp brings a wealth of experience and expertise to The Academy. His achievements include marching with the Colt Cadets in 2017, followed by joining the Phantom Regiment from 2018 to 2019. He joined the Blue Devils in 2020, returning to Phantom Regiment in 2022 and 2023. While marching in the 2023 Phantom Regiment, Sharp was the Soloist, Prop Crew Captain, and was nominated for the Mark Glasscoe Member of the Year Award. Although freshly aged out, these experiences allow him to mentor and inspire young musicians in the world of drum corps.
Sharp's ultimate goal as an educator is to inspire and guide the next generation of musicians through his teachings. He strives to instill a deep appreciation for music in his students, touching their hearts and minds, and preparing them for their own life's journey.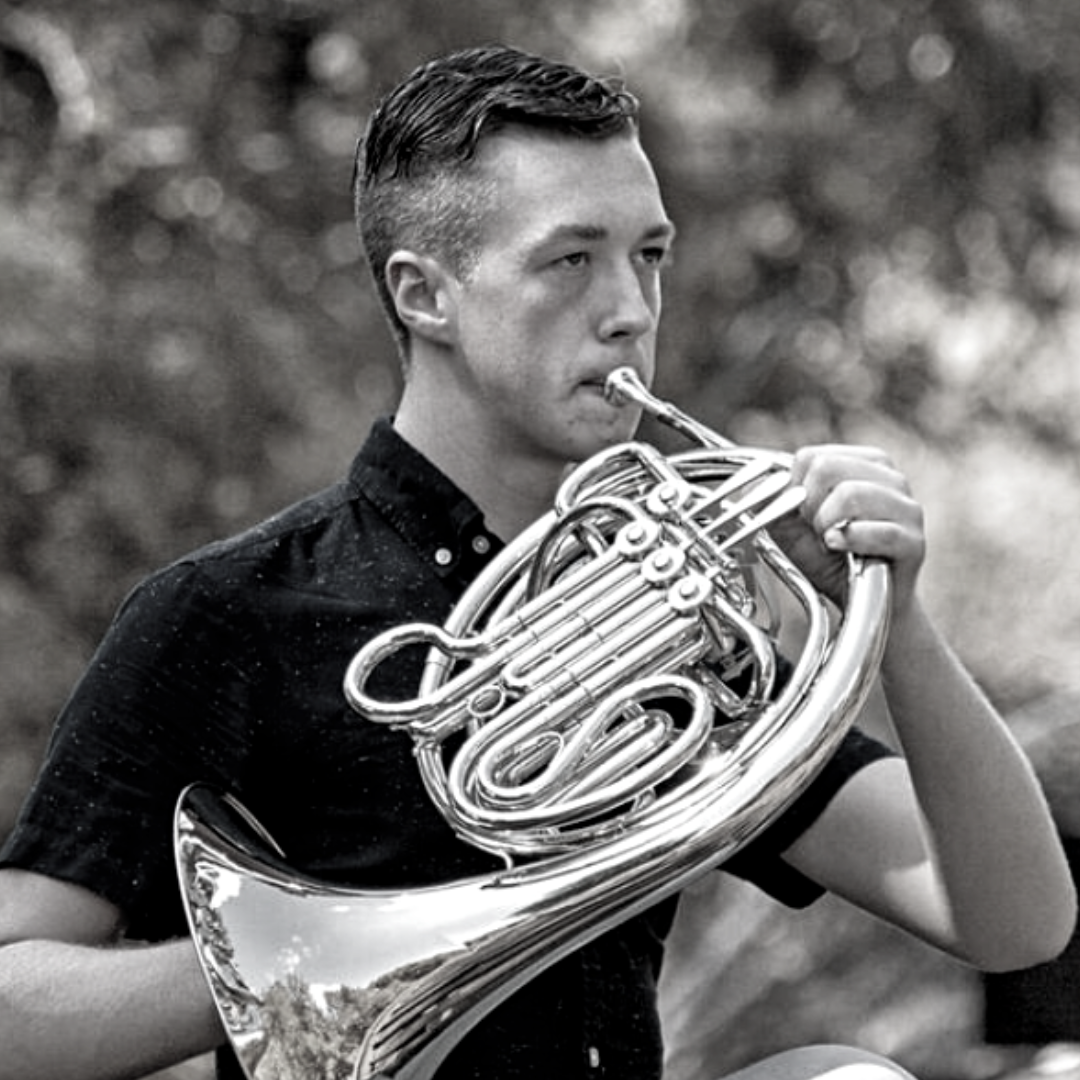 John Sharp

Brass Instructor
George Solis
Brass Instructor
Originally from Fort Worth, Texas, George Solis is an in demand musician in the San Antonio and greater Houston area. With expertise in classical and jazz styles, he has performed with orchestras, big bands, orchestra pits for operas and musicals, wedding bands, and British style brass bands. Musicals are one of George's favorite genres to perform, and he has had the privilege to play nearly 20 musicals with Houston's local high schools, colleges, and universities.
Currently George performs as a member with the San Antonio Brass Band and the Magnolia City Brass Band, Houston's new all-professional British-style brass band under the direction of Houston Symphony Assistant Principal Trumpet, Robert Walp.
As an educator George has been teaching since 2011, with 5 years teaching as a band director. Solis has worked with Texas high school bands that have frequently competed in the UIL State Marching Contest. George marched in 2011 and 2012 with the Santa Clara Vanguard, and is excited to bring his expertise to The Academy Drum & Bugle Corps.
George is a graduate of the University of Houston where he studied with Mark Hughes of the Houston Symphony, and the University of North Texas where he studied with Rodney Booth.
In his free time George enjoys rock climbing, hiking, and camping.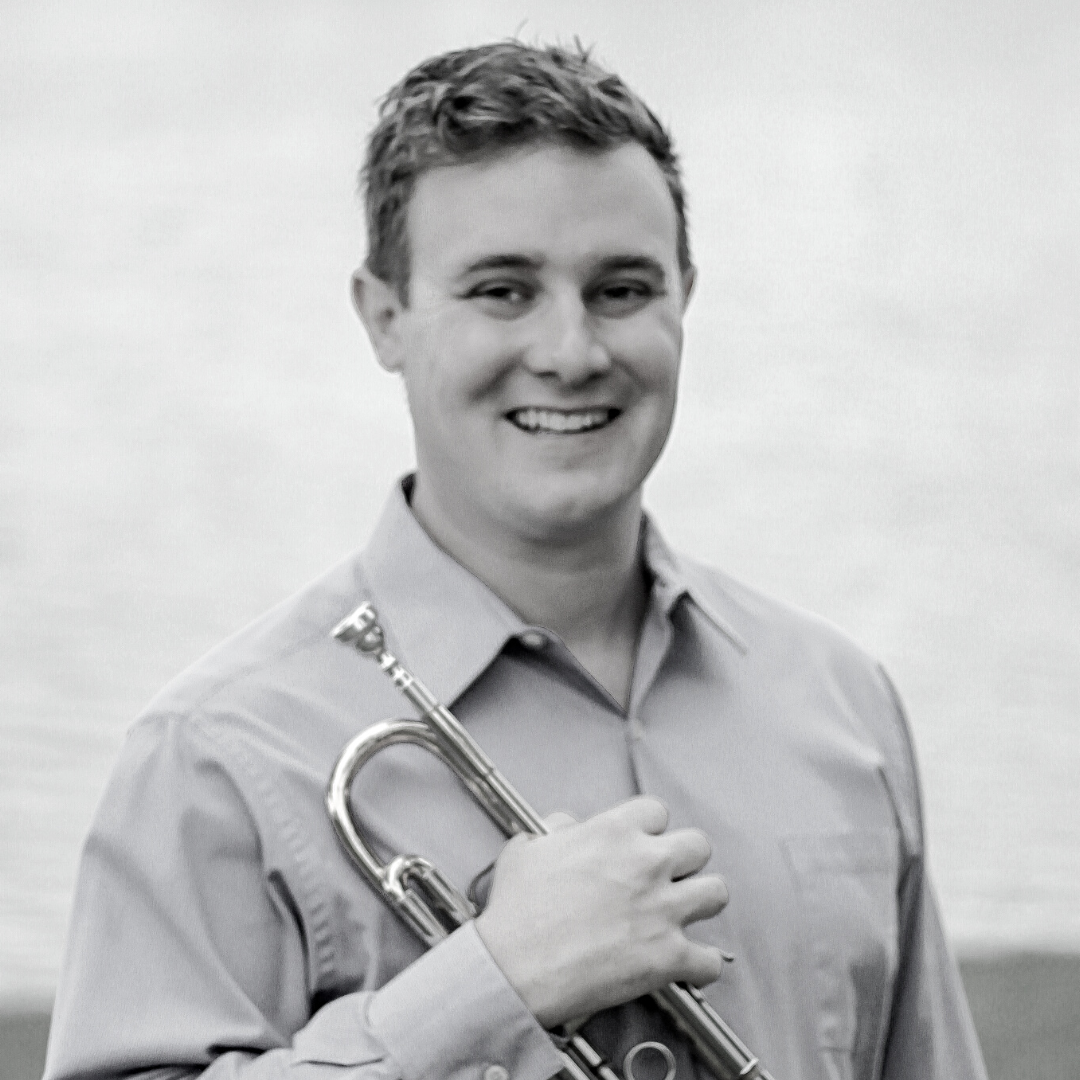 George Solis

Brass Instructor
Jason Vazquez
Brass Instructor
Jason Vazquez, originally from Flushing, Queens, NY, is a dedicated trombonist and an accomplished figure in the world of music education. He holds a Bachelor's degree in Music Education with an emphasis on Jazz and Commercial Music from the University of Nevada, Las Vegas, where he honed his musical skills and deepened his understanding of the art performing alongside renowned artists such as Joe Alessi, Wynton Marsalis, Kenny Rampton, Allen Vizzutti, and Elliot Mason.
During his time at the University of Nevada, Las Vegas, Jason showcased his musical prowess as an active member of the acclaimed UNLV Jazz Ensemble I and the Latin Jazz Ensemble, earning several prestigious Downbeat Music Awards and winning first place in the Monterey Next Generation Jazz Festival. Additionally, he contributed his talent to the Grammy-nominated UNLV Wind Orchestra, further solidifying his reputation as a skilled and versatile musician, performing on both trombone and euphonium within the ensemble.
As a low brass instructor in Las Vegas for over 10 years, Jason emphasizes a positive and encouraging learning environment for his students, making his dedication and proficiency a valuable asset to the world of brass instruction and performance. Jason currently serves as the Assistant Brass/Visual Caption Head at Foothill High School, utilizing his experience from performing with several independent winter guards and Gold Drum and Bugle Corps to bring expertise in conceptualizing performances, design, and providing valuable feedback to aspiring musicians and performers.Passionate about nurturing the musical talents of aspiring brass players, Jason is committed to fostering a positive and encouraging learning environment aiming to elevate the standards of brass performance within the drum corps community. Through his studies, performances, and dedication to excellence, Jason Vazquez continues to make a lasting impact on both his students and the world of marching arts, jazz, and commercial music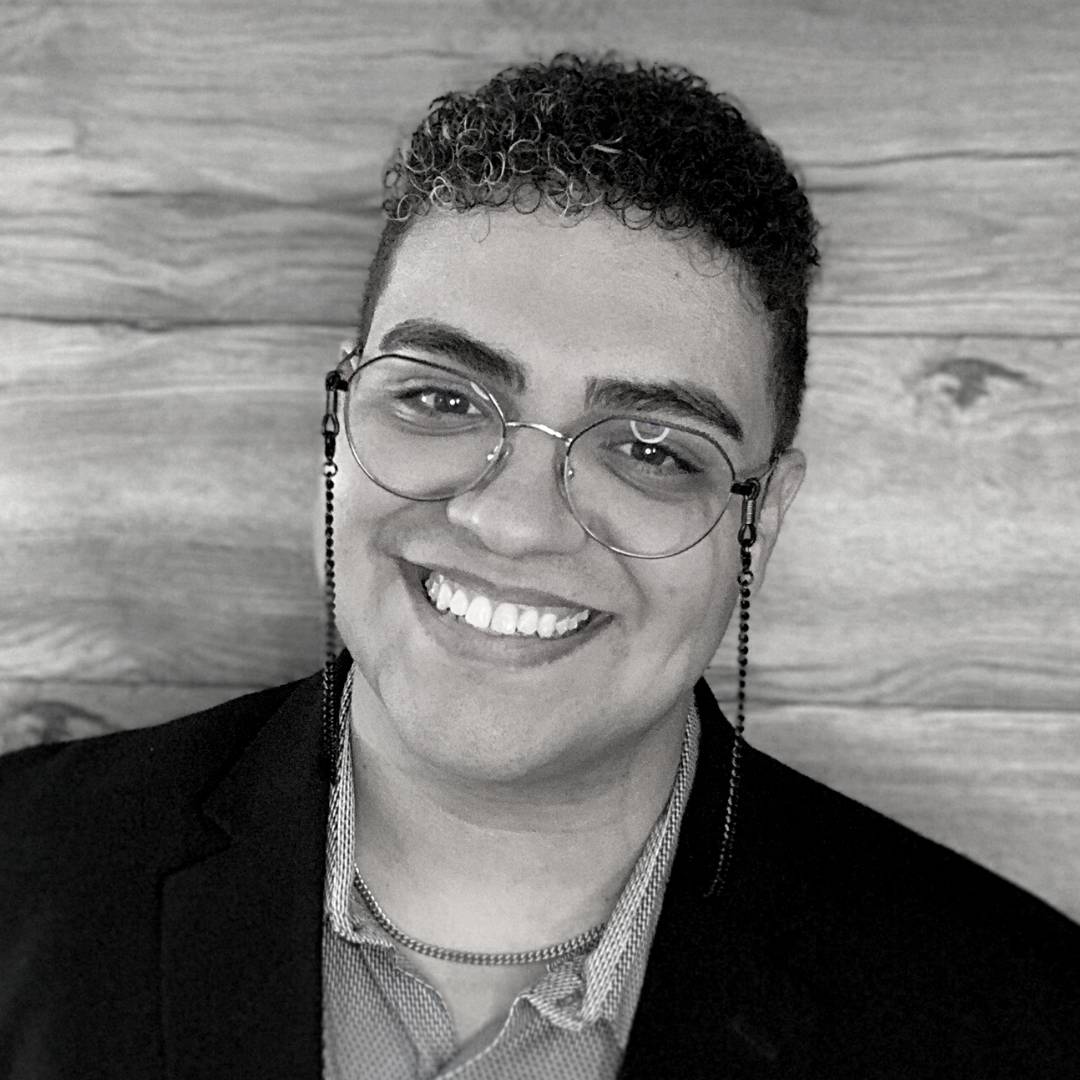 Jason Vazquez

Brass Instructor
Nick Van den Bogaerde
Brass Instructor
Nick Van den Bogaerde is a professional musician and educator based in Nashville, TN. They grew up in Sacramento, CA and lived there until 2020 when they moved to Nashville to study at the Blair School of Music at Vanderbilt University. In May of 2024, they will graduate with a Bachelor of Music in Trumpet Performance after studying with José Sibaja for four years. 
Marching at Santa Clara Vanguard from 2020-2022 and Phantom Regiment in 2023, they have extensive experience in world class drum corps. As an educator, Nick strives to foster their students' passion for music by creating a safe and supportive environment in which learning is enjoyable and rewarding. The ultimate goal is to encourage hard work motivated by the love of music with the pursuit of improving as a musician and a person.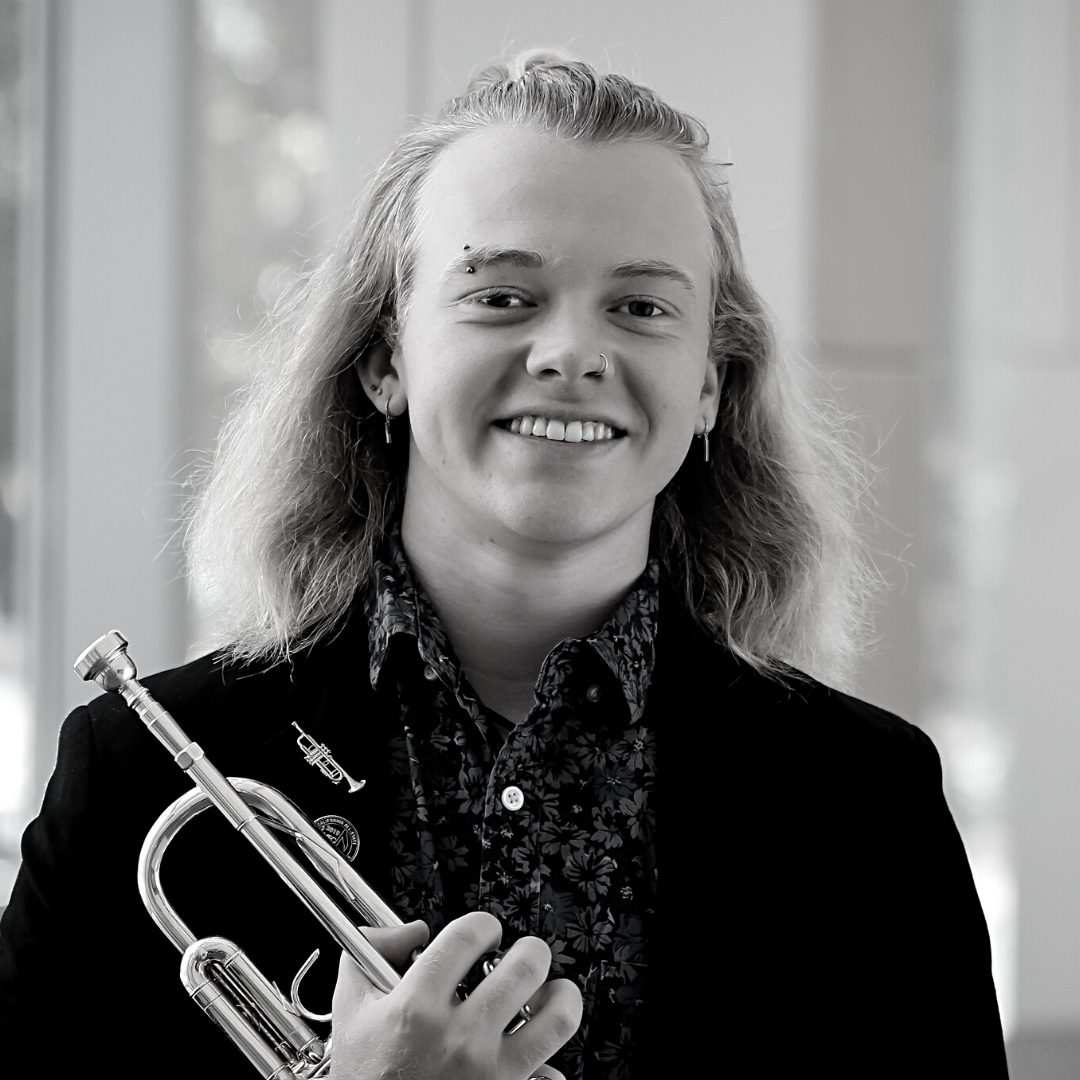 Nick Van den Bogaerde

Brass Instructor
Roger Wu Fu
Brass Instructor
Roger Wu Fu is a Taiwanese-American conductor, teacher, and musicologist born and raised in Santiago, Chile. Roger is passionate about exploring all aspects of music, inside and outside the concert hall – recent works include producing and music directing his original musical "Yappie: The Musical" and its concept album premiere, music directing and premiering a set of chamber operas in Baltimore's contemporary opera space, and presenting research on instrument pedagogy, choice, and personality at Ohio State University. At the Peabody Institute of the Johns Hopkins University, Roger worked as a conductor, performer, teaching assistant and faculty substitute. At the University of Washington, Roger works with the Husky Marching Athletic Bands as well as the UW Wind Ensemble and Campus Band as a Graduate Assistant director, producing concerts, workshops, and community concerts throughout the year. Roger marched at the Santa Clara Vanguard from 2011-2013, and Blue Devils International in 2015 both in Europe and Taiwan – he then taught at SCV and SCVC from 2016-2018, helping lead both corps to gold medals.
Roger has guest conducted at various ensembles including Puget Brass, Around the Sound Community Band, Baltimore Symphony Youth Orchestra, and served as adjudicator and judge for various school district festivals. Through summer conducting workshops, Roger has worked with conductors including Dr. Travis Cross, Dr. Mallory Thompson, Professor Charles Peltz, Dr. Cynthia Johnston Turner, Dr. Mark Scatterday, Professor Kevin McKeown and Dr. Mitchell Fennell. Drawing from his own varied background studying anthropology at the University of California, Los Angeles and his work as a peer recovery specialist with the mental health foundation HealthyGamerGG, Roger seeks to explore and study the deep-rooted impact of formative mental health conditions in classical musician's careers and training.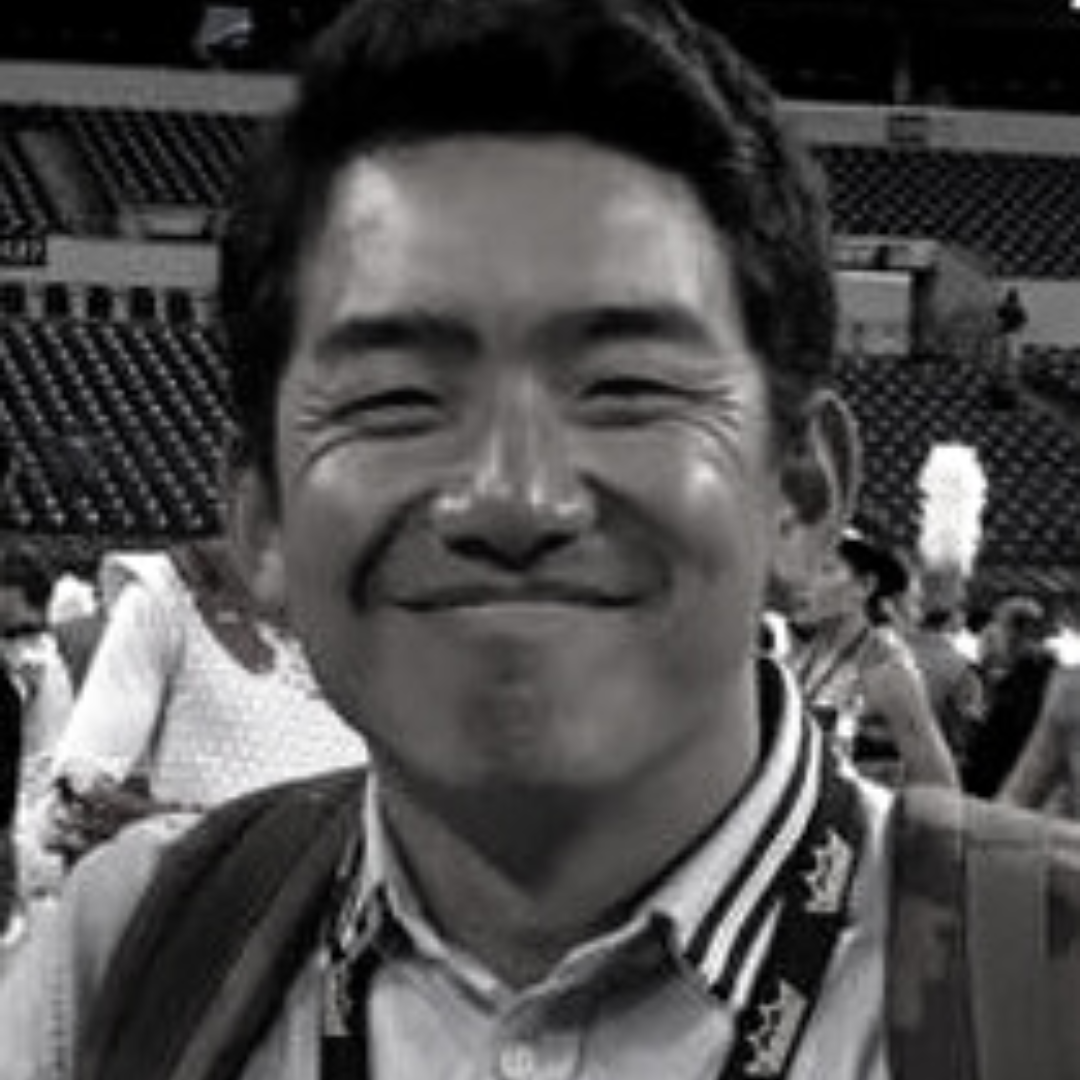 Roger Wu Fu

Brass Instructor