PROJECT: Grow Our Bands
DRUMS ACROSS THE DESERT Presented by KHS America Academic Alliance, will be held at ASU Sun Devil Stadium on Saturday, July 2nd. For the first time in 15 years, Drum corps will return to this incredible stage. Held on Saturday, July 2nd, at 7:30 PM, the show will feature:
The Academy – Tempe, AZ
Blue Devils – Concord, CA
Santa Clara Vanguard – Santa Clara, CA
Blue Knights – Denver, CO
Pacific Crest – Diamond Bar, CA
The Academy Summer Youth Guard – Tempe, AZ
Project: Grow Our Bands – Get your students into the show for $5.00, or FREE
Thanks to the support of our partners at KHS America Academic Alliance (Jupiter, Mapex, Majestic), we are officially able to launch the project "Grow Our Bands".
We've noticed that after our programs were silenced for nearly 2 years, there seems to be a reduced interest/awareness about students in music and in particular, the pageantry arts. Honestly, we have been unexpectedly challenged to fill our membership roster as we make our return to activity in 2022. We understand that many are witnessing the same challenges in their school programs as well.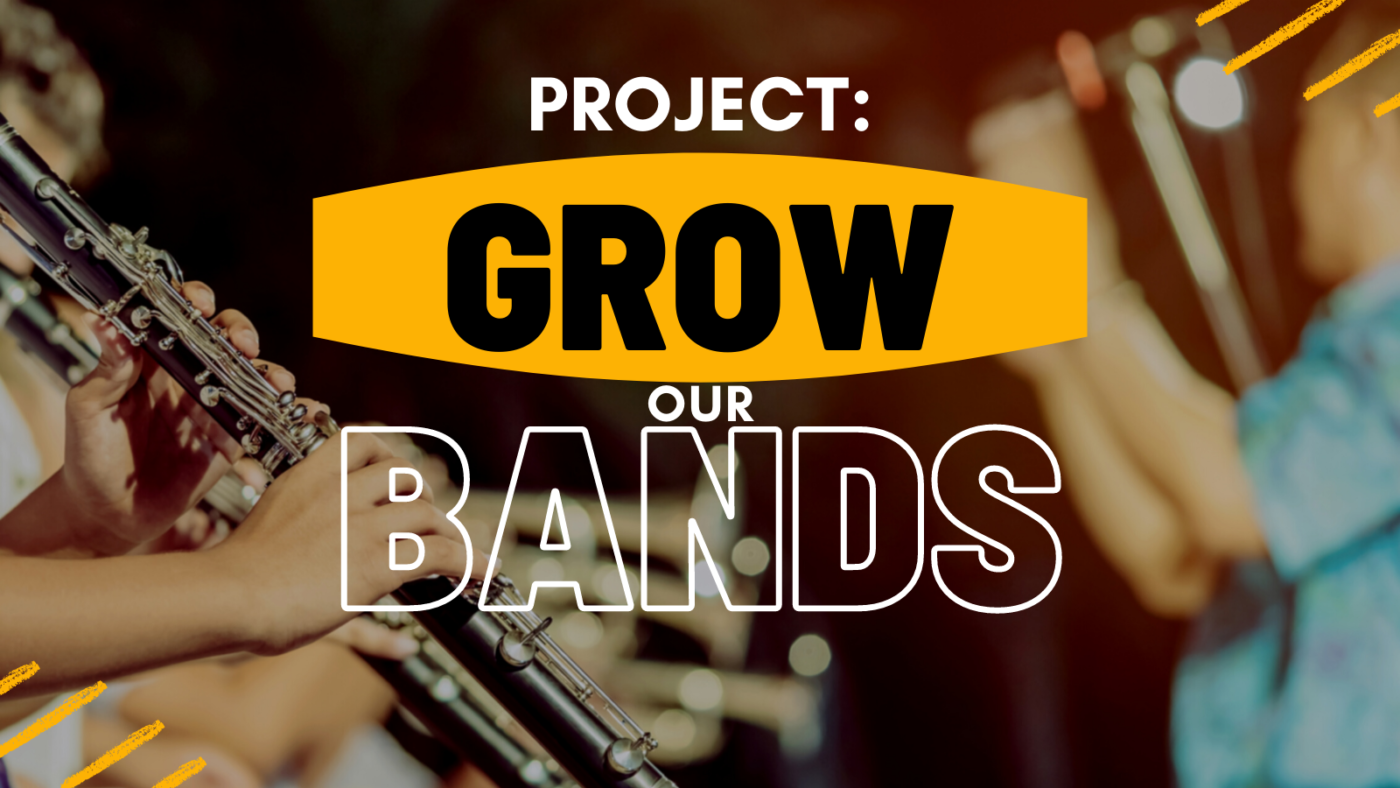 There is no single fix to this problem. However, we believe that perhaps one way we can help to build back all of our programs might be to have students witness amazing performances by kids just like them, and hopefully become inspired by what they see. Doing so en masse might help to increase participation in Arizona band and color guard programs downstream.
We want to take advantage of the expanded seating capacity at ASU Sun Devil Stadium to bring as many current and future band kids in to witness the event. Our newly updated goal is to get up to 2,000 students into the stands this year who might not otherwise have done so without some help.
Having recently surveyed many Arizona Music Educators, we understand that a primary barrier to attending this event for students is the cost. Thanks to the financial support from KHS America Academic Alliance, we are attempting to eliminate this barrier to participation in order to include as many students as possible.
HOw do you get your band students involved?
Here is the process for securing passes and the deadlines for completion:
By May 27 fill out the registration form found here, giving us an estimate of the number of students and chaperones that you will be bringing to the show. (One free adult chaperone pass will be included for every 10 students in your group).

You will then be on our list to receive information about the final details. Communication will come from Sherry Rogers and Susan Warwick, coordinators.

By June 12 finalize your order with the exact number of passes you need for your students/chaperone group.
By June 24 submit payment for your group ($5 per student pass, Title I school students are free). We will accept payment of nearly every kind including Check, Purchase Order, Credit Card, Venmo, PayPal, and more.
On July 2 pick up your packet of wristbands for your group and distribute prior to entry into the event. If you are not bringing your students via district transportation, you or your designated adult will need to meet your students outside the gate to distribute your passes before the show.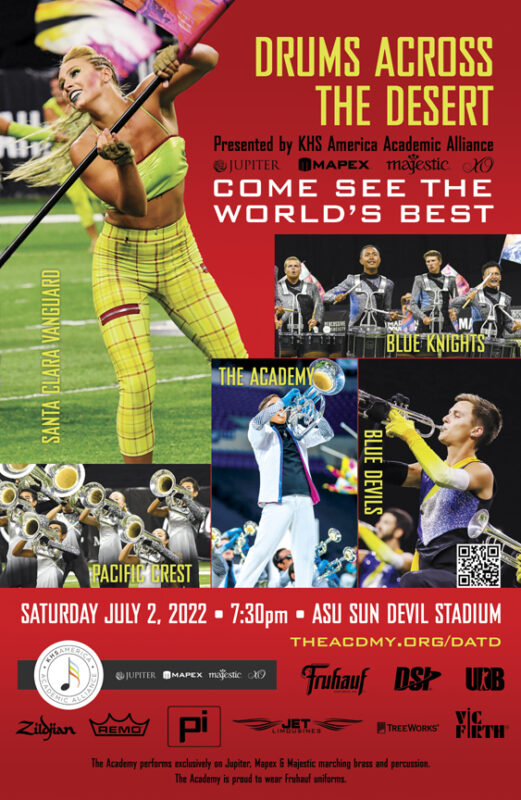 Other important information:
First come, first served – We have initially set aside seating for up to 1,000 students. While we may be able to open up more sections of seating in the stands for students, it is not guaranteed at this time, so it is possible we will run out of seats available for this opportunity. To avoid missing out, please submit your information and meet the deadlines listed above.
Student Passes/Seating – Please understand the intent of this opportunity is to remove barriers of access for your STUDENTS to attend the event. As you can imagine, this venue is incredibly expensive and we NEED patrons to buy tickets so that we can cover the cost and hopefully continue this program for years to come. We are trusting that nobody will try to take advantage of this to get into the event for whom this program is not intended for. Passes (wristbands) must be worn by a student (child) in order to gain access to the stadium without a ticket. An adult wearing a student wristband will not be allowed access into the event. Seating for the groups will be in designated areas and will be general admission seating (not reserved seats) for the school groups.
Chaperone Passes – We want to have supervision of the student groups attending whether that be you, your designated staff member, or parent volunteer. One free adult chaperone pass will be provided for every 10 student passes. These passes provide access for your adult chaperones to sit with the students in the same General Admission seating area. Neither ASU nor The Academy will be providing supervision/guidance for the guests. If there are issues with behavior, ASU security will deal with that however they feel is necessary. Of course, these are (or soon to be) band kids, so they'll be fantastic audience members, I'm sure.
Tickets for Purchase, Parents/Patrons – Parents or fans interested in attending to watch the show outside of your allotted students/chaperones must purchase a ticket to the event. Ticket information can be found by going to theacdmy.org/DATD. There is not a way to purchase tickets for a seat directly next to the students as they are in different sections.
Day of the Show:
Box Office opens at 5:00pm day of show.
Gates open at 5:30pm
Show begins at 7:30pm
Show ends approximately 9:45pm
School Bus Parking – There will be designated areas for free school bus/van parking for your group if you choose to bring your group. Maps will be provided for you prior to attending the event. You will need to give us an accurate vehicle count before June 12 upon finalizing your order with our team.
General Parking – Parking in the lots surrounding the stadium will be FREE as we have purchased parking on behalf of all the patrons (Lot 58 & 59). Parking here will be on a first come, first served basis. Additional pay parking will be available in the nearby structures if the lots become full.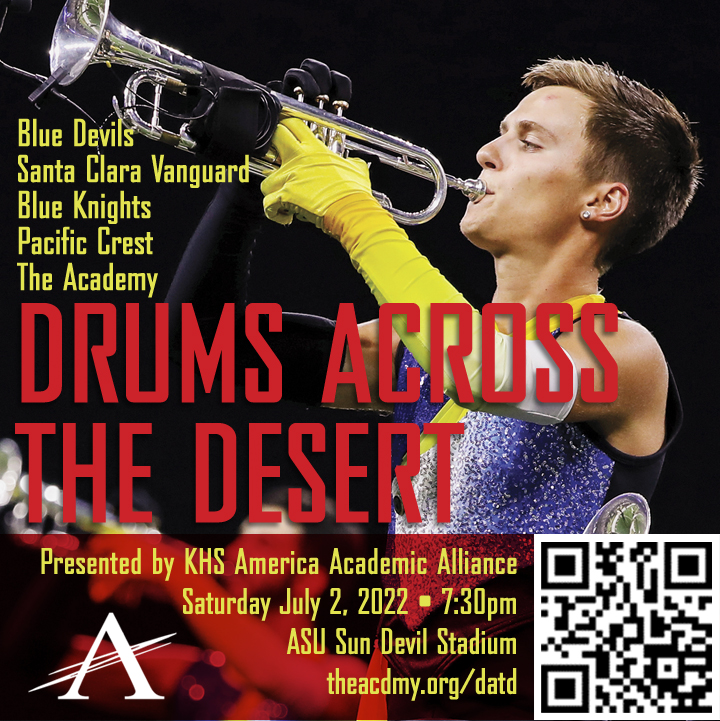 Clear Bag Policy/Security – Be aware that ASU has a clear bag policy that can be viewed at www.thesundevils.com/clearbag. All patrons will pass through metal detectors upon entry to the stadium.
Concessions/Souvenirs – Concession stands will be open and each of the performing groups will have merchandise for sale on the concourse level. Students will be able to bring in an UNOPENED water bottle into the stadium. ASU regulations require that if the bottle is opened, it will be discarded prior to entry.
To get your students involved, head to the registration form!