Bashas' Shop & Give
Bashas' Thank You Card
To participate in Shop & Give, you must have a Bashas' Thank You Card. If you don't already have a Thank You Card, obtain one at any Bashas' store or sign up online. The card is free.
Initiating Participation in Shop & Give
To sign up for Shop & Give, ask Bashas' Customer Service or a cashier to link The Academy's identification number, which is 25158, to your Thank You Card. Your next receipt will include a message confirming that you have signed up; the receipt will show a purchased item with a $0.00 amount. Alternatively, sign up online at www.bashas.com.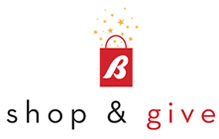 How Shop & Give Works
You incur no fees or other costs for participating.
Bashas' will donate to The Academy 1% of all purchases made by holders of Thank You Cards linked to The Academy.
After you sign up for the program, whenever you shop at Bashas' you simply use your Thank You Card or give the cashier your phone number – you do not give the cashier The Academy's I.D. number again (until the program starts again in September).
Pay with Community Support Card
If you participate in Shop & Give and pay for your purchases at Bashas' with a Community Support Card obtained through The Academy, Bashas' will donate to The Academy under both programs. At no extra cost to yourself, you can support The Academy by triggering a donation by Bashas' of a total of 7% of the money you spend at Bashas' stores: 6% by using your Community Support Card and an additional 1% from Shop & Give.
Store Locations
Only Bashas' stores participate in Shop & Give. Purchases at other Bashas' stores owned by Bashas', such as AJ's Fine Foods, Food City, and Ike's Farmers' Market, do not count in calculating the 1% donation.
Multiple Organizations
A Thank You Card can be linked to as many as three non-profit organizations. However, if you link to two or three organizations, the 1% donation will be equally divided among the selected groups.
Questions?
If you have any questions about the Shop & Give program, e-mail to boosters@arizonaacademy.org or go to www.bashas.com.