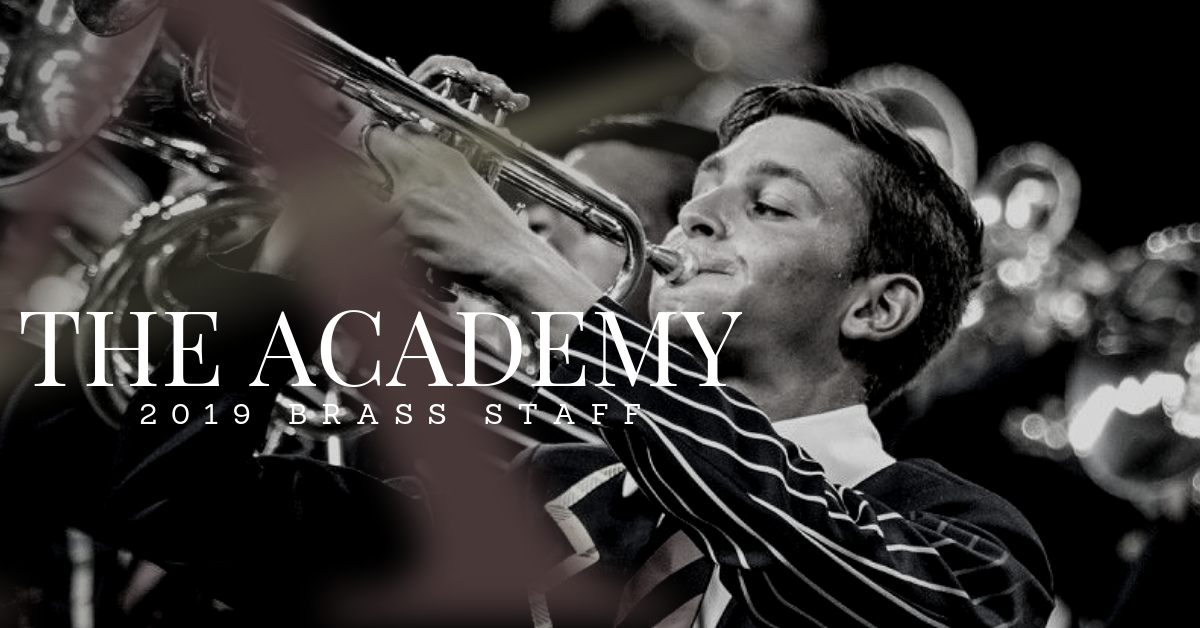 The Academy is pleased to introduce the 2019 educational team for the Brass section.
Auditions are coming soon. Register online and attend one of our audition events to be held in Southern California, Arizona, Texas and Arkansas. Go to the Drum Corps Program Page HERE.
Lisa Tatum
Caption Head
Lisa Tatum is currently pursuing a Master of Music in Wind Conducting at Louisiana State University in Baton Rouge, LA where she serves as a graduate teaching assistant for the band department. She holds a Master of Music in Trombone Performance from the University of Utah and a Bachelor of Science in Music Education from the University of Alabama.
During her time at Alabama, she served as a section leader and then later a teaching assistant for the "Million Dollar Band." At Utah, she served as a graduate teaching assistant for the "Marching Utes." Lisa taught junior high and high school band in the greater Houston area at Galena Park ISD from 2012-2015, and La Porte ISD from 2015-2018. She was a member of the Troopers, Bluecoats, and Oregon Crusaders brass staff.
Lisa was a marching member in the baritone section at Carolina Crown from 2006-2008. In 2008 she joined the cast of "Odyssey" and all-female brass theater show that toured Japan. From 2015-2018 she played trombone for "Deep Steel Thunder," the brass band of the NFL Houston Texans.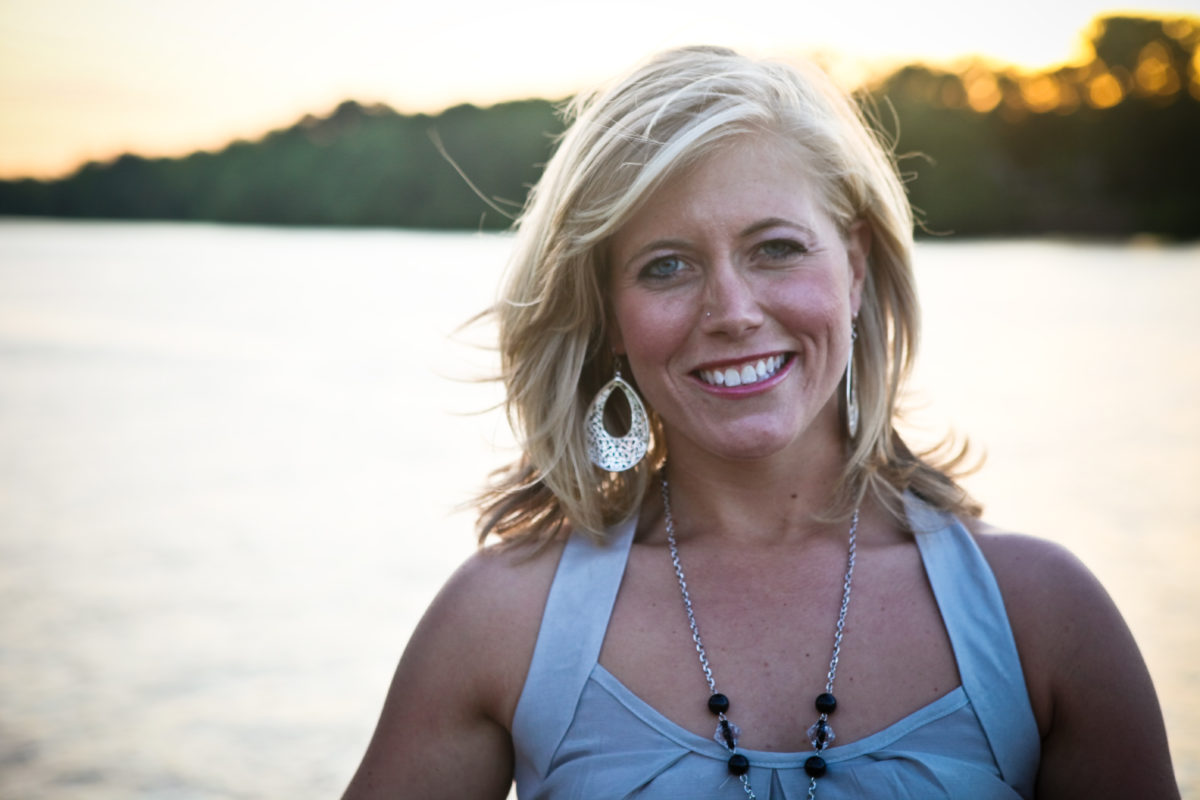 John Meehan
Consultant
John Meehan is excited to return to The Academy brass staff, and looks forward to his time working with caption head Lisa Tatum, and the entire brass program.
John is the current brass caption head and arranger for the 18 time D.C.I. champions, as well as music director and arranger for the 'B' and 'C' Corps programs. Since joining the staff of The Blue Devils in 1994, John has helped the A Corps win 12 D.C.I. championships, as well as 12 Jim Ott high brass awards.
John has been composing and arranging music for marching bands and drum corps since 1992. Clients of John's have won numerous state marching band titles, as well as Bands of America Regionals, and been finalists at the Bands of American Grand National Championships.
Other non-pageantry writing includes composing for the album "The Music of WYLAND", scoring the film "Mind Games", writing two spots for Kaiser Permanente, and being commissioned to compose several wind ensemble pieces.
Notable career achievements include lead designer for both the System Blue and King marching brass instrument series, development and production for the Sample Logic and System Blue sound libraries, and performing (as a percussionist) on the movie soundtrack "Monsters University" .
John is a Conn-Selmer and System Blue artist, and exclusively uses Sibelius.
John lives in California with his wife Jackie, their 3 daughters, and two rescue dogs.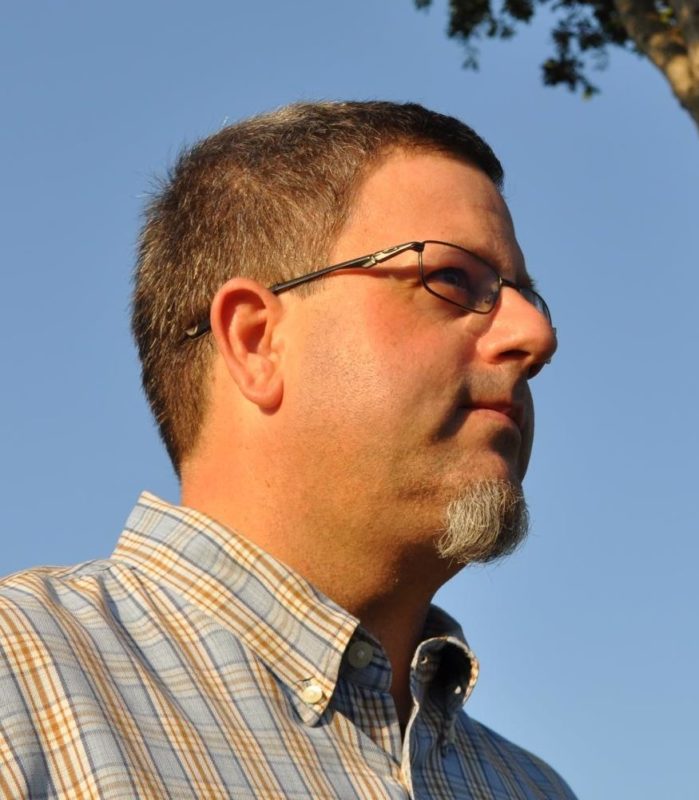 Matt Stout
Brass Consultant
Matt Stout is an accomplished brass performer and educator originally from Mesa, AZ. Graduating in 2006 from the University of Arizona under the tutelage of Dr. Kelly Thomas, he then became the Band and Orchestra Director at Flowing Wells Junior High in Tucson where he has taught since. During the fall season he is also the Assistant Director of the Flowing Wells HS Marching Band.
Along with his school duties Matt directs the Old Pueblo Brass Band, Tucson's only British style brass band, and continues to perform on a regular basis with the Arizona Symphonic Winds as a member, featured soloist and guest conductor.
Matt's first introduction to DCI was as a member of the Arizona Academy Summer Brass and Percussion ensemble in 2001. After that fateful summer he performed with the Concord Blue Devils from 2002-2005. Upon aging out he returned to the Academy as a visual staff member from 2006-2010.
From 2010-2013 Matt performed euphonium with Las Tubas de Tucson, winning an international brass quartet competition, releasing a CD, and being featured performers at three brass conferences. He then went on to complete his Master's Degree from the American Band College of Sam Houston State University in 2015. Matt has also just recently completed two terms on the Arizona Music Educators Association Board as the Vice-President of Elementary and Junior High Activities.
While Matt really enjoyed teaching on the visual staff before, he had a blast teaching on the brass staff in 2018 and is excited to be returning for a second season helping the hornline sound great.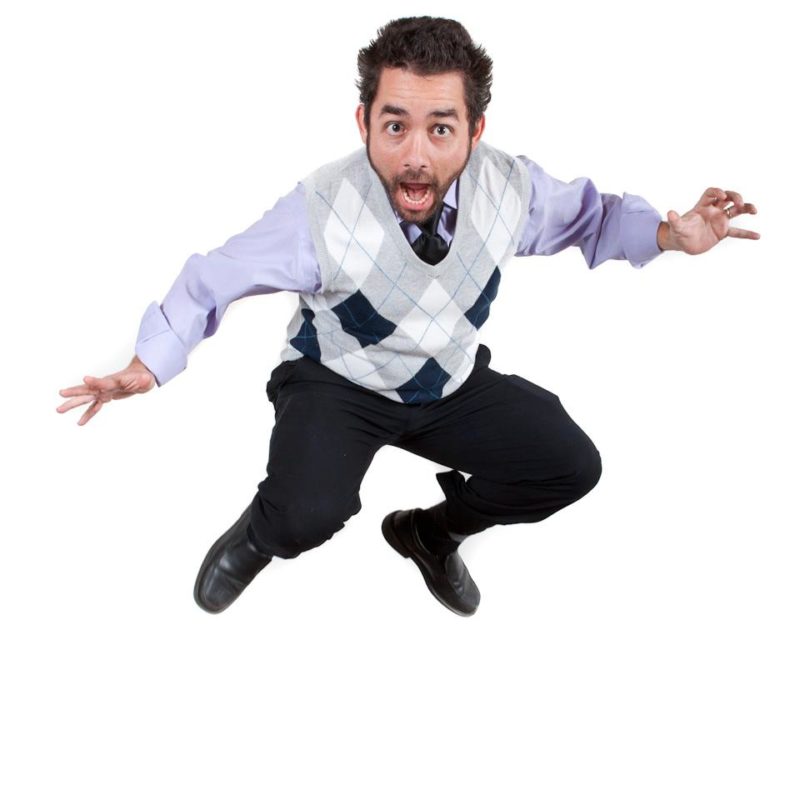 Chris Rugila
Ensemble Specialist
Chris Rugila is a native of Monroe, Michigan. Chris graduated Cum Laude from Eastern Michigan University earning a B.A. in Music Education. While at EMU he performed in the Symphonic Band, Wind Symphony, Marching Band, Symphony Orchestra, Collegium Musicum, and the Huron River Brass Quintet. He has studied with Willard Zirk, David Woike, Scott Boerma, Kevin Miller, and Mark Waymire.
Prior to joining the faculty at Klein Collins he was the Director of Bands at Blythewood High School in Blythewood, SC, South Mecklenburg High School in Charlotte, NC, and Decatur High School and Decatur Middle School in Decatur, MI. Under his direction, his bands have consistently earned superior ratings in both concert band and marching band evaluations.
In addition to his public school experience, Chris spent two years as a performer with the Phantom Regiment Drum and Bugle Corps during the 2003 and 2004 seasons. He began his drum corps instructional career as a brass instructor with the Memphis Sound Drum and Bugle Corps in 2005. He continued on the brass staff at Phantom Regiment (2008-2009), Blue Stars (2013-2014) and Oregon Crusaders (2018-present). In 2011 he was a member of the administration team at Carolina Crown.
Chris is a member of the Texas Bandmasters Association and the Texas Music Educators Association. He resides in Spring, TX with his wife Anna and their two daughters Norah and Chlo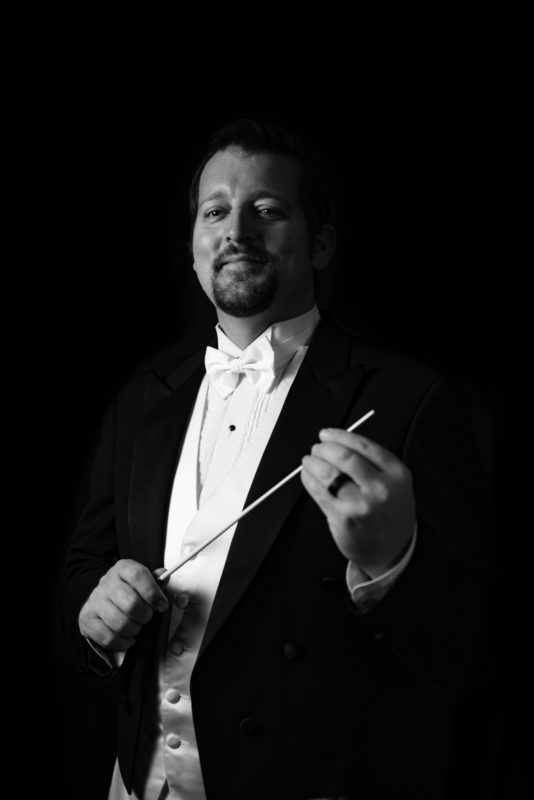 Sarah Wagner
High Brass Coordinator
Sarah holds a Bachelor of Music Education degree from Colorado Mesa University where she studied trumpet under Calvin Hofer and Jonathan Hinkle as well as percussion under Darin Kamstra. Sarah performed with the 2013 and 2014 DCI Casper Troopers Drum and Bugle Corps on trumpet. She also was a featured mellophone performer with the Northglenn Performance Theatre in the first ever 2015 WGI Winds Fan Favorite ensemble.
Sarah has pursued other performance ensembles such as Boulder based Bateria Alegria playing caixa, and the Rocky Mountain Scots Pipe and Drum Ensemble where she was the Drum Sergeant for two years. Sarah is also a snare player with the Denver Bronco Stampede Drumline, the Denver Nuggets Skyline, as well as an inaugural member of Colorado's first all female professional drumline, Beauty and the Beats.
Sarah is an active music performer as well as music educator throughout the state of Colorado. She has taught marching and concert percussion as well as brass with the Glenwood Springs High School Percussion Ensemble, NoCo Amplitude Percussion Ensemble, and Altitude Winds. Sarah is currently the assistant director of bands at Altona Middle School, music teacher at Skyline High School in Longmont, Colorado, and instructor at the Lakewood High School Marching Regiment.
Sarah taught the high brass sections at the Oregon Crusaders in both 2017 and 2018. She is looking forward to serving as the high brass coordinator for the Academy this upcoming season.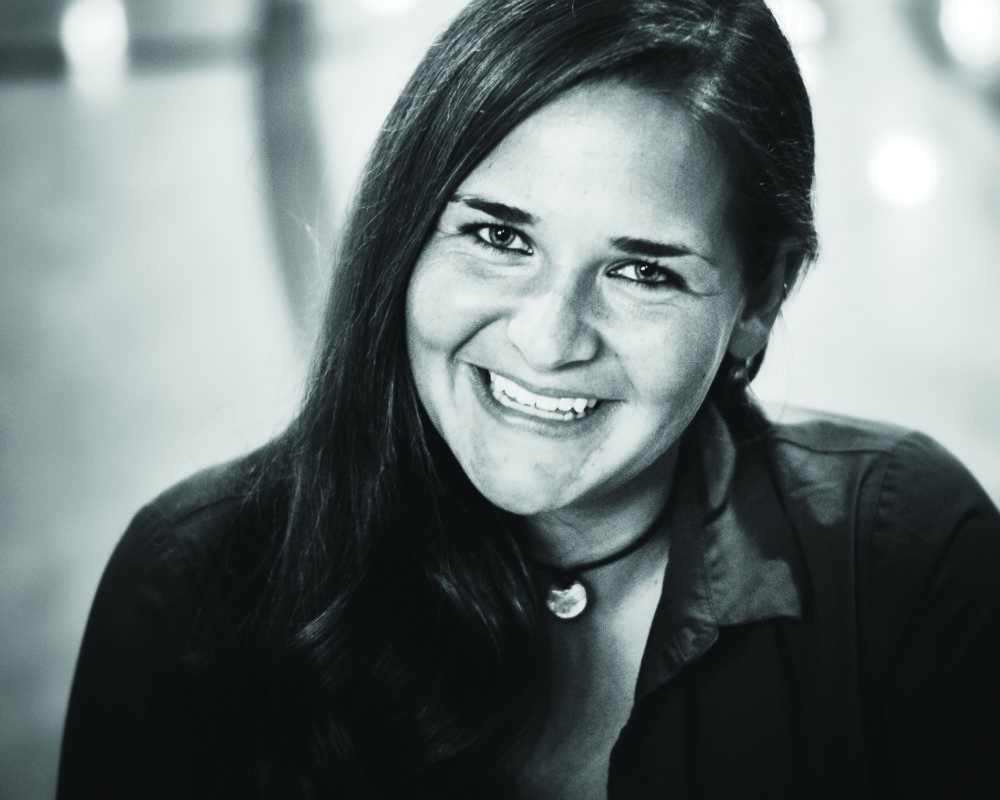 Jared Seymour
High Brass Staff
Jared Seymour is an alumnus of Oakland University in Auburn Hills, Michigan, receiving a degree in Music Education in 2016. During his time at Oakland, Jared performed in award winning ensembles such as the Oakland University Brass Band, and the Oakland University Wind Ensemble. Jared also served as the President of the Sigma Nu chapter of Phi Mu Alpha Sinfonia, a music fraternity he helped charter on campus, aimed at advancing music at Oakland University and across the United States.
Over the last several years Jared was an active instructor and educator for band programs throughout Southeast Michigan. Many of them receiving high awards such as Lake Orion High and Ferndale High school marching band.
Jared began his Drum Corps career at The Glassmen in 2011 and then was a member of The Bluecoats from 2013-2015 earning a silver and bronze medal in 2014 and 2015 respectively. After aging out, Jared spent two summers as the Visual Caption Head for the Jersey Surf Drum and Bugle Corps.
Currently, Jared resides in Bakersfield California where he is the Director of Music at Wonderful College Prep Academy. He spends his time playing in multiple ensembles like the Bakersfield Symphony Orchestra, and working with several high school groups in the Central Valley area.
Jared is ecstatic to be working again with the brass team and for the 2019 season.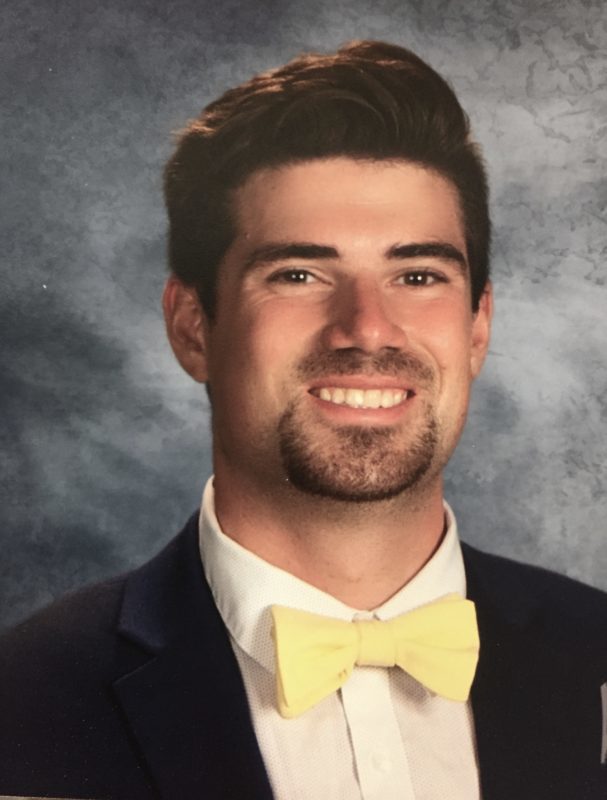 Bill McClendon
High Brass Staff
Bill McClendon is a native of Jacksonville, Florida. He attended high school in Palm Beach County and attended the University of Florida. He holds Bachelor's and Master's degrees in English, Education, and Music from the University of Florida and Southern Oregon University. His drum corps teaching experience includes Teal Sound, Seattle Cascades, Pioneer, and Oregon Crusaders. His marching experience includes two years with the Spirit of Atlanta Drum & Bugle Corps.
Mr. McClendon is currently the Band Director at Terry Parker Senior High School in Jacksonville, Florida. He has taught at the secondary and college level.
He has served as a District Secretary for the Florida Bandmaster's Association, and is continuing his National Teaching Certification process. He also served on the assessment writing committee for Duval County Public Schools. He is also pursuing his D.M.A. in conducting from Boston University.
Patrick Hunninghake
High Brass Staff
Patrick Hunninghake is currently a band director at Bellevue West High School in Bellevue, Nebraska. Prior to his time in Bellevue he was a freelance trumpet player in Chicago and a member of the Chicago Civic Orchestra. Patrick holds a bachelors degree in music education from the University of Kansas, and a masters degree in trumpet performance from the Indiana University Jacobs School of Music. His drum corps experience includes marching as a member of the Madison Scouts and, most recently, serving on the staff of the Oregon Crusaders.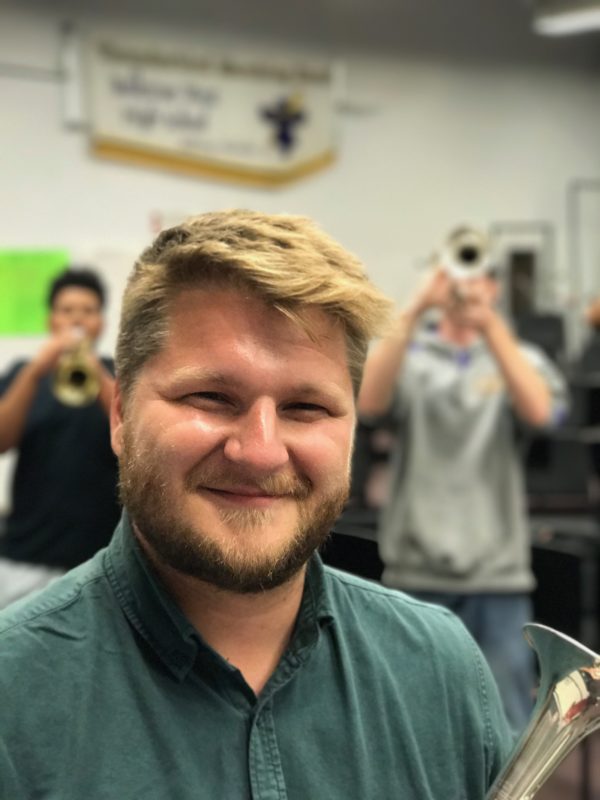 Sara Myers
High Brass Staff
Sara Myers is excited to begin her first year teaching The Academy. She marched six years of trumpet with the Boston Crusaders from 2006-2011, and has since taught Teal Sound, Troopers, Boston Crusaders, and Oregon Crusaders. While marching, Sara became the I&E Trumpet Champion in 2008. Also in 2008, she performed across Japan with Lisa Tatum in an all-female stage show, Brass Angels: Odyssey.
Outside of the drum corps realm, Sara has her Bachelor's Degree in Music Education from the University of Central Florida. She is currently an elementary music teacher in Orlando. When not at work, Sara works as a personal trainer!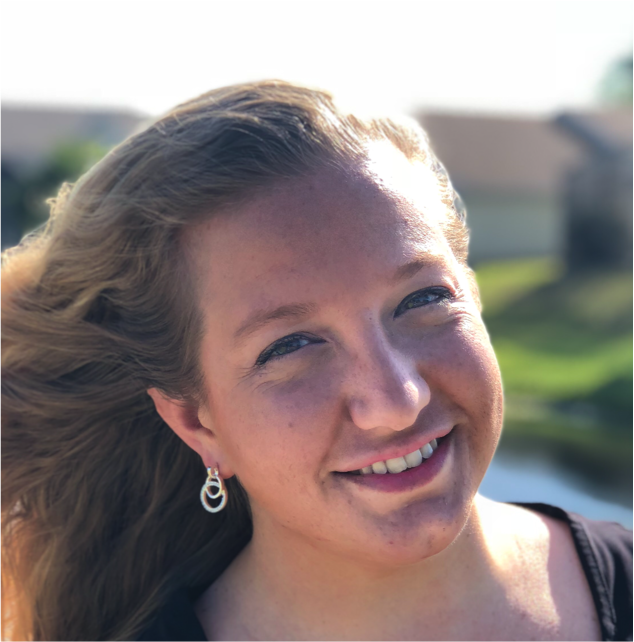 Austin Cilone
High Brass Staff
Austin Cilone is the Assistant Director of Bands at Dobson High School in Mesa, Arizona as well as beginning band instructor at Franklin-Alma Elementary and Johnson Elementary. He currently holds his Master's Degree in Instrumental Conducting from Northern Arizona University as well as a Bachelor's Degree in Music Education from Northern Arizona University. During his period of graduate studies, Austin devoted time as stand-in director for the university's Symphonic Band and the NAU Lumberjack Marching Band in the Fall of 2016.
Since 2011 Austin has secured consistent positions in the horn section of the Flagstaff Symphony Orchestra. He also performs with many ensemble groups throughout the valley and teaches private horn lessons throughout the state of Arizona. During his undergraduate career, Austin maintained principal horn positions in the NAU Symphony Orchestra and NAU Wind Symphony for 4 years and throughout his graduate years.
Before accepting a staff position with The Academy in 2015, Austin participated in the activity as a mellophone player during the 2011 and 2013Academy seasons. Austin is honored to teach the current membership of the corps he marched with. This will be Austin's 5th season with the corps as a staff member.
Austin has also taught for high schools throughout the area for the marching ensembles and as a private lesson instructor. He is a member of NAFME, Kappa Kappa Psi Honorary Band Fraternity, and Phi Mu Alpha Sinfonia.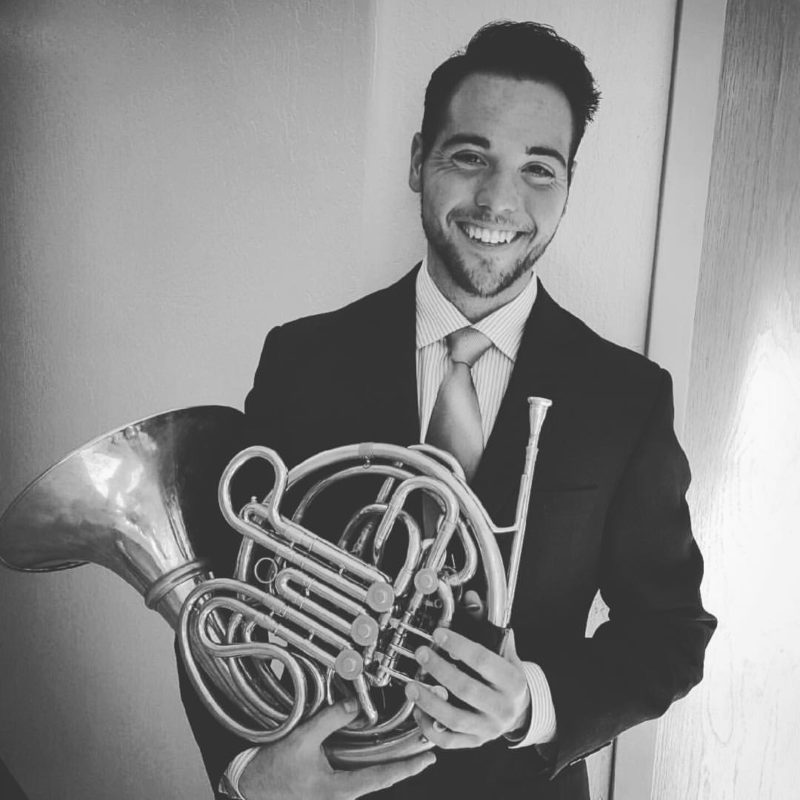 Peyton Grover
High Brass Intern
Currently living in San Marcos, Texas Peyton has been involved in marching music since 2011. During the summers of 2017 and 2018 Peyton toured as a hornline member with the Oregon Crusaders, playing mellophone in 2017 and trumpet in 2018. While primarily a woodwind player, he has studied brass pedagogy at Texas State with Dr. Mary Ellen Cavitt.
Peyton has performed and toured with the Texas State Wind Symphony, and has performed across the state of Texas as a saxophonist. He has also served as Drum Major for the Texas State Bobcat Marching Band. Currently, Peyton is in his second year teaching marching band at Lockhart High School in Lockhart, Texas.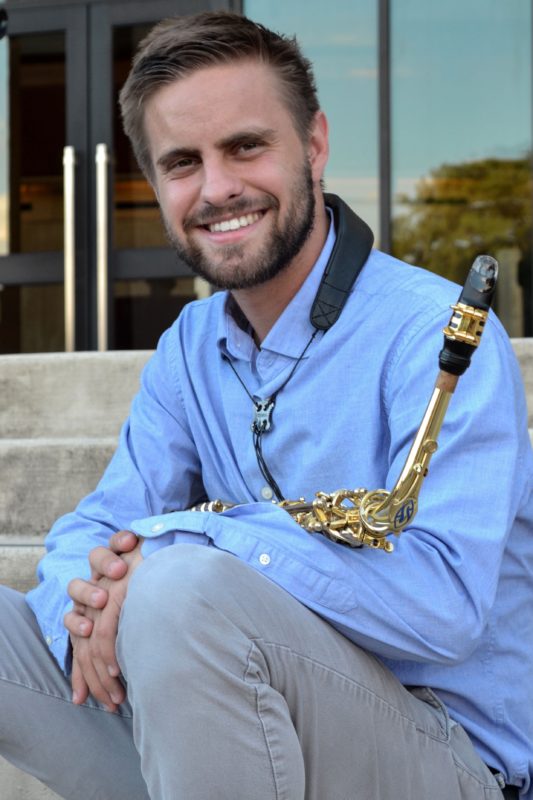 Marco Mellone
Low Brass Coordinator
Marco Mellone is a graduate of California State University, Fresno, where he completed his Bachelor of Arts Degree in Instrumental Music Education. He currently serves as Director of Bands at the Reagan Educational Center in Clovis, CA. He oversees the 400+ member instrumental music programs at Clovis East High School and Reyburn Intermediate School.
Prior to beginning his tenure at the Reagan Educational Center, Marco served as the Director of Bands at Edison-Computech Middle School in Fresno, CA where he grew the program to a peak of 180 members and the performance ensembles earned several superior ratings and awards. As an active learner, Marco is currently pursuing a Masters of Arts degree in Wind Band Conducting at California State University, Fresno. His duties outside of his studies include assisting with the Fresno State Bulldog Marching Band, instructing conducting courses, and conducting the university wind bands.
Marco is also active in the community as a board member of the California Music Educators Association Central Section and is the newly appointed band representative on the board for the Fresno Madera Counties Music Educators Association.
Marco recently served as part of the educational staff of the 2018 Oregon Crusaders Drum & Bugle Corps. He is excited to join the staff of the Arizona Academy Drum & Bugle Corps as the Low Brass Coordinator for the 2019 season.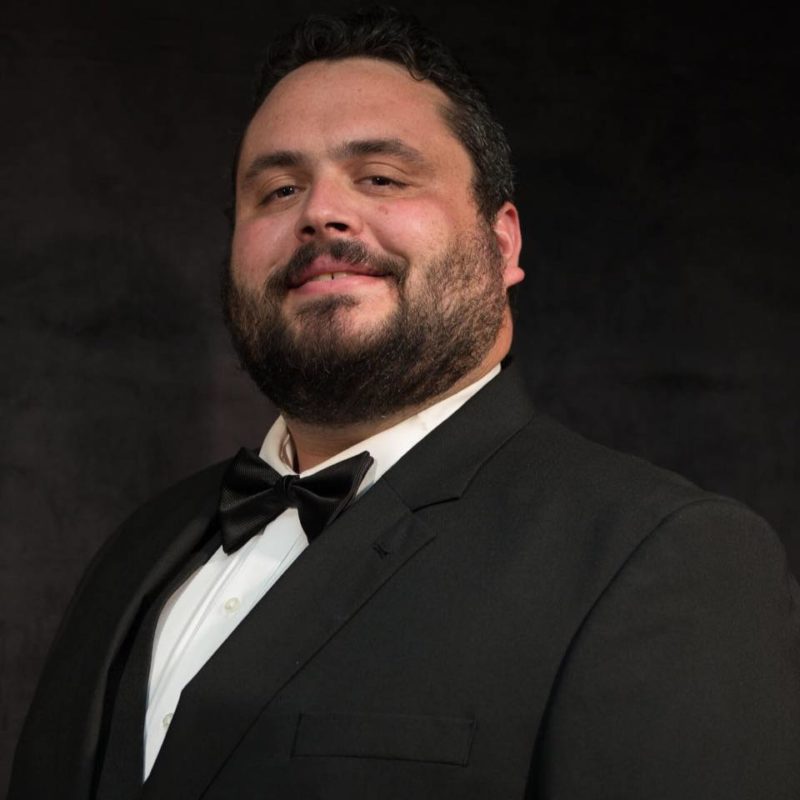 Cameron Coday
Low Brass Staff
Cameron earned her Bachelor of Music Education from the University of Colorado Boulder. She is currently the Assistant Band Director at Deer Park Junior High outside of Houston, Texas and previously worked as an Assistant Band Director at Lamar High School.
Her performance experience includes baritone/euphonium with The Troopers, Phantom Regiment and The Cadets as well as cymbals/visual with Rise Percussion. After aging out with The Cadets, Cameron spent two years as a euphonium instructor at The Oregon Crusaders before coming to The Academy.
Cameron is currently pursuing her Masters of Music Education though the American Band College of Central Washington University.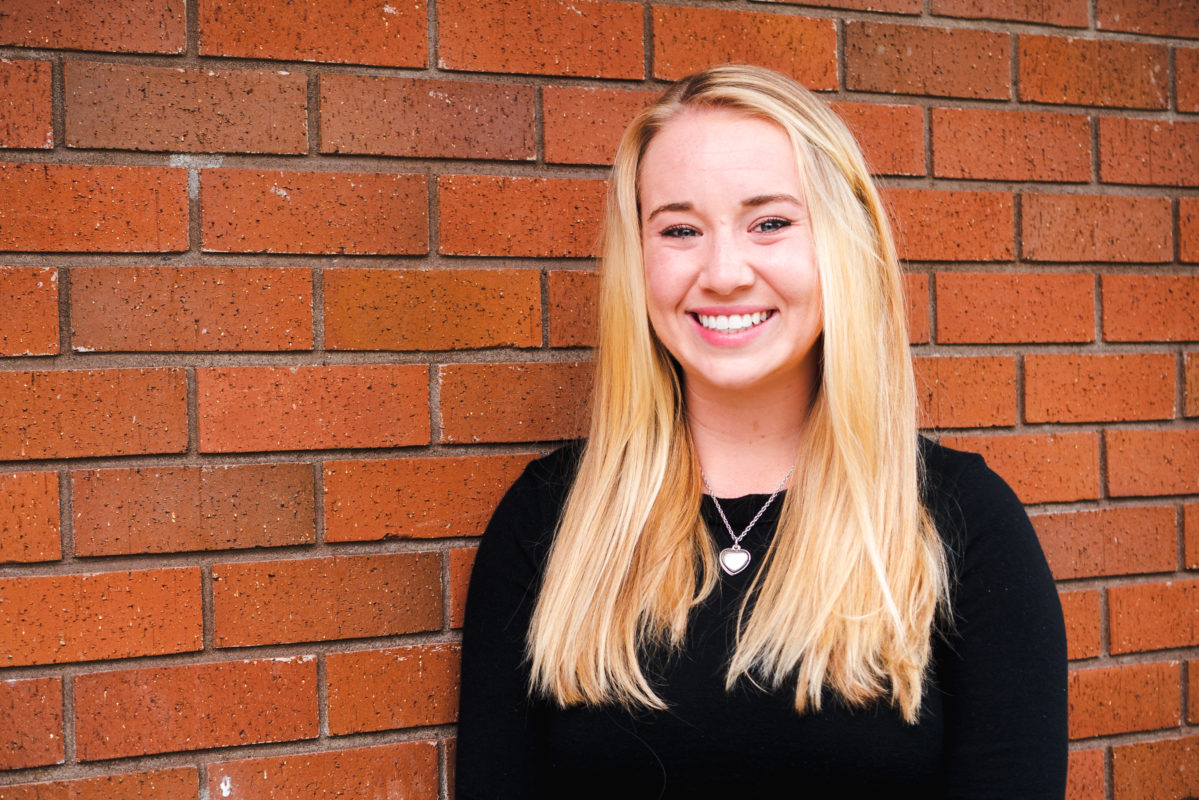 Samantha DiMatteo
Low Brass Staff
Samantha DiMatteo is a native of the East Coast, growing up in New Jersey and attending college at West Chester University of Pennsylvania. She graduated with a degree of music education and took that to San Antonio, Texas where she is now a band director.
For three summers, Samantha marched with The Cadets which cultivated her love for the marching arts. She was a member of their horn line for three years on baritone horn, and the summer after her age out she taught at Cadets2, a DCA group associated with The Cadets, as a visual instructor. Last summer Samantha spent with the Oregon Crusaders teaching on their brass staff, and this will be her first summer teaching with The Academy on brass staff. She is excited to continue teaching and learning with such an incredible staff and corps.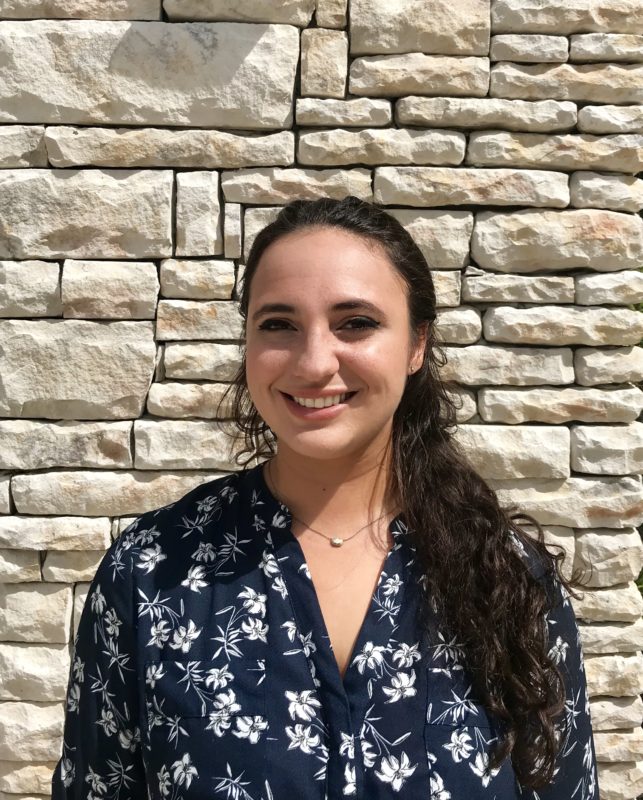 Breland Hughes
Low Brass Staff
Breland Hughes is a graduate of Arizona State University, where he earned his Bachelor of Music Education. His studies at ASU revolved around learning from internationally acclaimed tuba professor, Dr. Deanna Swoboda and many other excellent members of the tuba/euphonium studio. Breland was also involved in many facets of the marching community during his college career, performing in the Sun Devil Marching Band as well as several drum corps including The Glassmen Drum and Bugle Corps, The Academy Drum and Bugle Corps and The Blue Devils Drum and Bugle Corps.
Breland has had experience teaching at both the high school and drum corps levels, serving as a visual instructor, brass instructor, and caption head at schools in both Arizona and Washington, as well as teaching at the Seattle Cascades Drum and Bugle Corps and Academy Drum and Bugle Corps.
He also has started as a music arranger/composer for schools in Washington. Currently, Breland is in his second year as the Director of Bands for Cedarcrest High School in Duvall, Washington.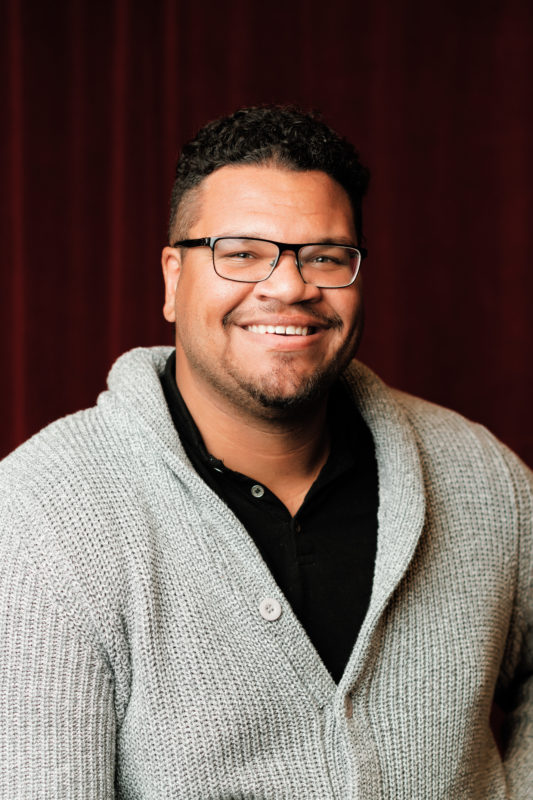 Cameron Honnen
Low Brass Staff
Cameron Honnen is a full-time middle school band director in Grand Junction, CO. His drum corps experience comes from his 6 years as a member of the Troopers Drum & Bugle Corps, from 2011 through 2016, and as a brass staff member at the Oregon Crusaders Drum & Bugle Corps for their 2018 season, under caption head Lisa Tatum.
During his time with the Troopers, Cameron served as a baritone player, horn sergeant, and assistant drum major and was awarded the Jim Jones Leadership Award in 2015 and in 2016 from the Troopers organization for his leadership and dedication to the corps.
Since his time as a student at Colorado Mesa University, he has been an active music and visual educator for many Western Colorado marching ensembles. Cameron is currently the bass trombone player for the Grand Junction Symphony Orchestra and Clark Gault's Swing City Express Big Band and is excited to be a part of the 2019 season with the Academy Drum & Bugle Corps!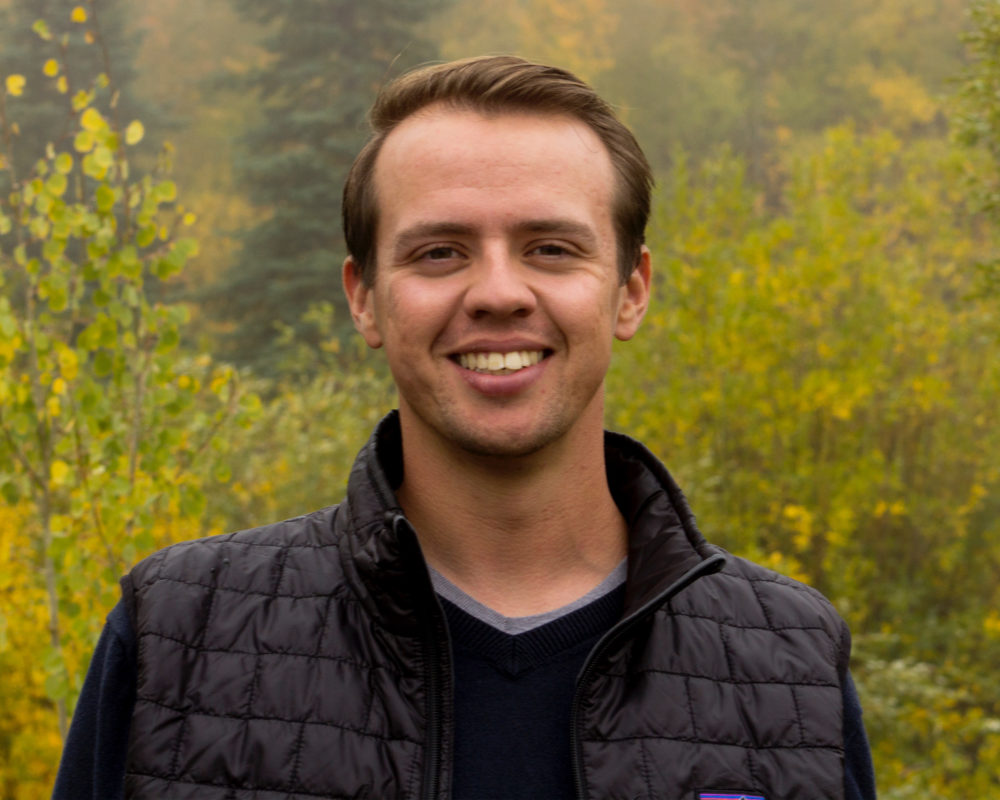 Kelli Duncan
Low Brass Staff
Kelli Duncan is a music educator and euphonium player in Phoenix, Arizona. She is a graduate of Arizona State University, where she earned her bachelor's degree in music with primary teachers Sam Pilafian and Dr. Deanna Swoboda. She was a marching member of The Academy Drum and Bugle Corps for four seasons, from 2008 through 2011, as a baritone player.
Since aging out of drum corps, Kelli has remained active in the marching arts community as a music instructor for various high school and university marching bands, and has also served as a music judge for competitions. Throughout the year, she performs with multiple ensembles and maintains a private brass studio in Mesa, Arizona. She balances her life of teaching and performing with a deep interest in technology, and is currently pursuing studies in computer science.
Kelli is thrilled to be joining the 2019 Academy brass team.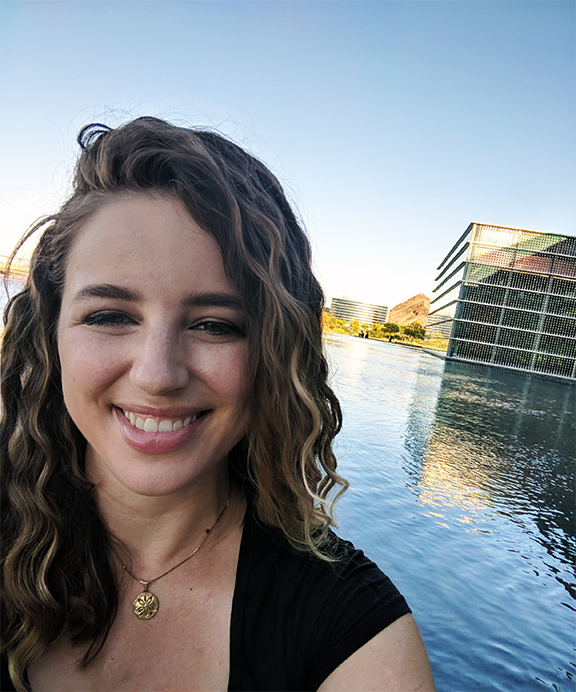 Johnathan Leggington
Low Brass Intern
Johnathan Leggington, a native of Baytown, TX, is currently in his senior year at Lamar University pursing his bachelor's degree in music education. During his time at LU, Johnathan has performed in numerous ensembles, including Wind Ensemble, The Showcase of Southeast Texas Marching Band, Brass Choir, Tuba/Euphonium Ensemble and The Cardinal Brass Quintet.
His drum corps performance career includes marching contra at The Troopers Drum and Bugle Corps, The Blue Stars Drum and Bugle Corps, and Carolina Crown Drum and Bugle Corps. While residing in Beaumont, Johnathan currently serves on staff at Friendswood High School and Lumberton High School as a brass and marching technician. Johnathan is a proud brother of Kappa Kappa Psi, National Honorary Band Fraternity.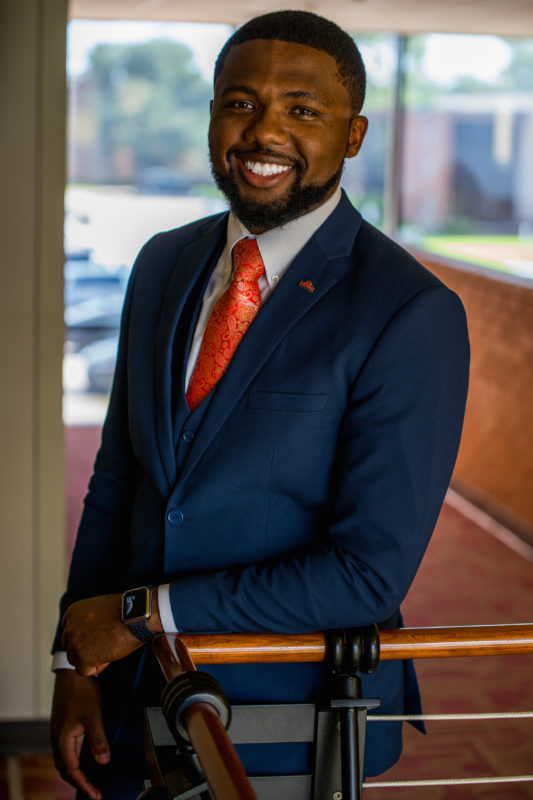 Kait Oresky
Low Brass Intern
Kait Oresky is a low brass intern for the Academy Drum & Bugle Corps. She currently resides in Orlando, FL, pursuing a Bachelor of Arts in Music as well as additional studies in psychology and administration at the University of Central Florida. Outside of studying and teaching euphonium, Kait is passionate about leadership and conducting, often coaching high school drum majors in the Central Florida area.
Kait recently completed her drum corps performance career as a 6-year member of the Boston Crusaders, where she began as a baritone player in 2013 and aged out as drum major in 2018. She is looking forward to graduating from UCF in the spring along with spending time this summer with an outstanding team of educators at the Academy!