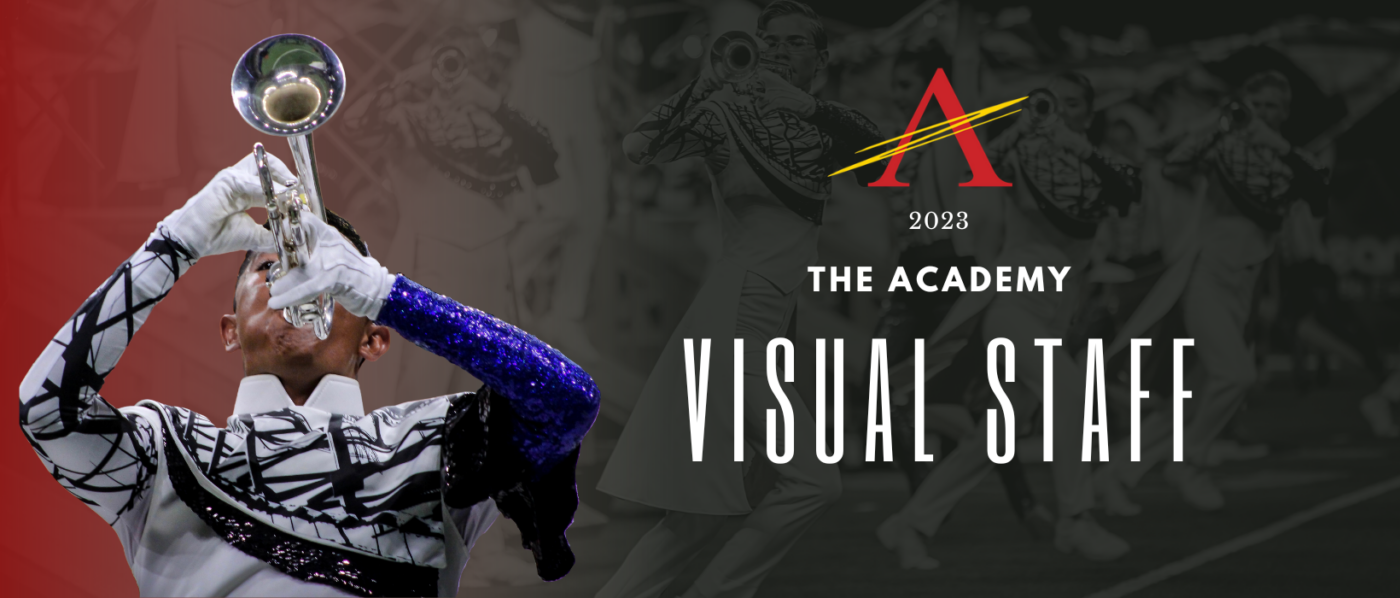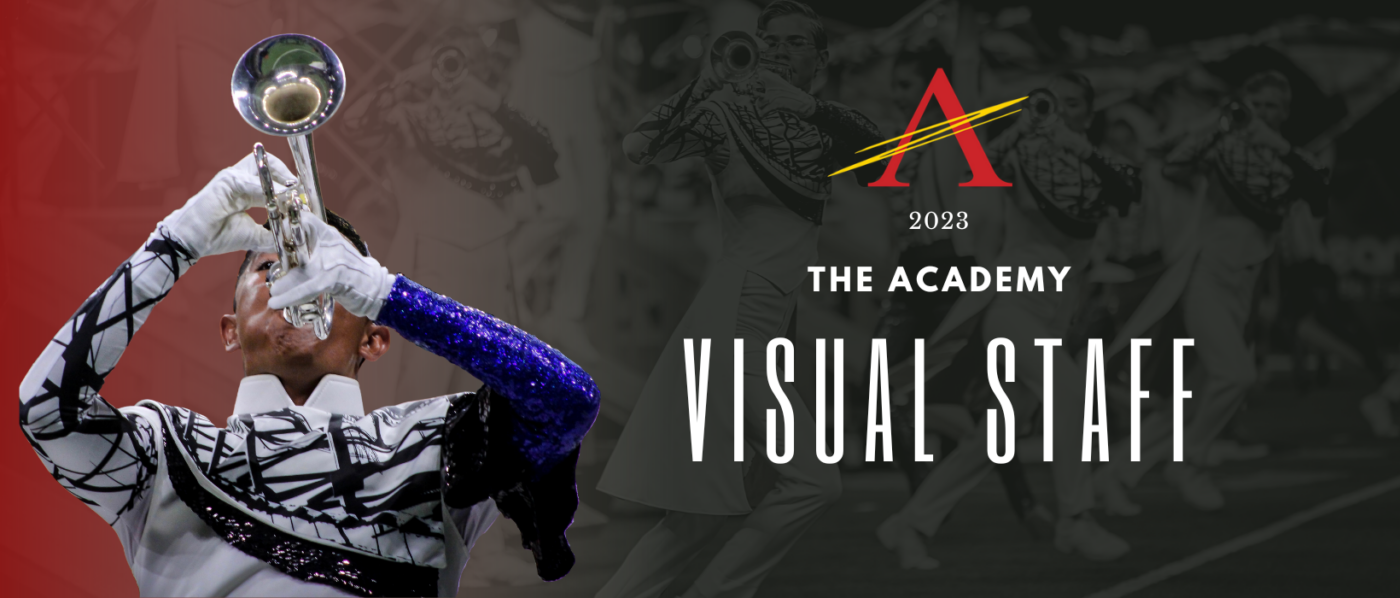 Ryan Springler
Visual Caption Manager
Ryan Springler has served The Academy as Visual Caption Manager since 2020. Born in rural New Mexico, currently residing in Baltimore, Ryan is a visual designer, adjudicator, and instructor active across the nation. His work has met with acclaim and competitive success, securing visual and effect captions, State and Regional championships, and many Finalist, Semi-Finalist and Medalist finishes at the national level. Some notable clients include Lawrence Central HS, Homestead HS, Loveland HS, Blue Springs HS, Mountain Ridge HS, Clovis HS, Trumbull HS, Blue Knights Indoor, Oregon Crusaders, and Spirit of Atlanta Drum and Bugle Corps, among several others. In addition to his work as an adjudicator and clinician, Ryan is a founding board member of the AzMBA marching band circuit in Arizona, and served as its Judges' Coordinator for several years. Outside of his work in pageantry, he is an active painter, racquetball player, and avid consumer of all spicy foods. This will be Ryan's eighth year on staff with The Academy, and he is thrilled to return again to his "home team" and such a fantastic family of educators.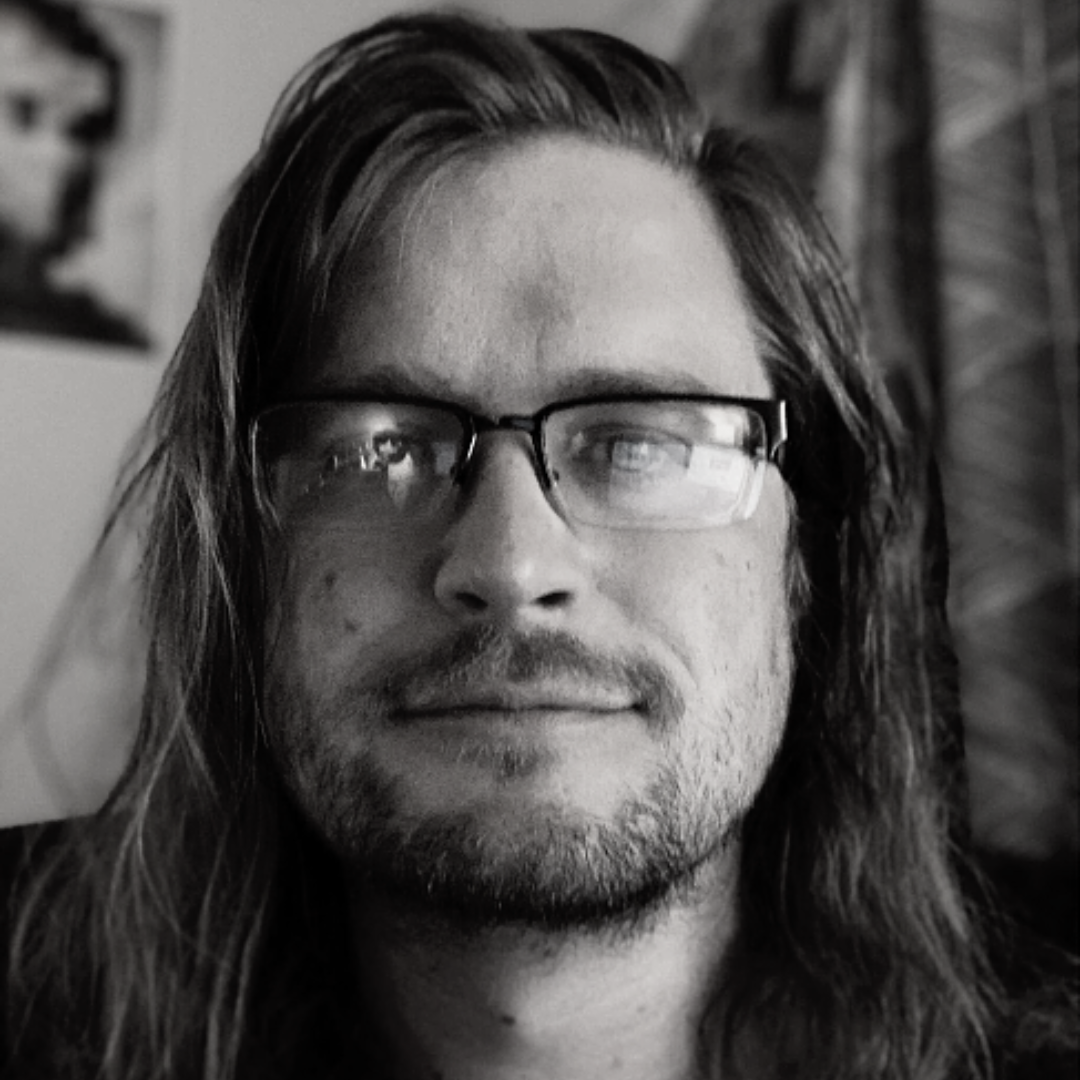 Ryan Springler
Visual Caption Manager
Robert Peterson
Assistant Caption Manager
Robert Peterson is a marching arts visual educator and drill writer who is currently based out of Mesa, Arizona. Since 2013, he has taught and designed for various high school programs in his home state of New Jersey and throughout the valley in Arizona. Robert is currently the visual caption head at Mountain Ridge High School in Glendale, Arizona. He also serves as the drill writer and visual caption head for the WGI percussion group Breakthrough Indoor.
Robert has worked with The Academy Drum and Bugle Corps since 2020 and this will be his first season as assistant caption manager with the organization. Robert has been teaching drum corps since his age-out in 2015. He marched at Cadets2 in 2013, and The Cadets in 2014 and 2015.
Robert is a graduate student at Arizona State University, pursuing a Masters of Music in Performance Pedagogy. He recently performed as a featured soloist with the ASU wind ensemble. Robert is finishing his degree this coming May, and plans to continue to grow his studio in the valley after graduation. Prior to his graduate studies, Robert was an elementary music teacher in New Jersey.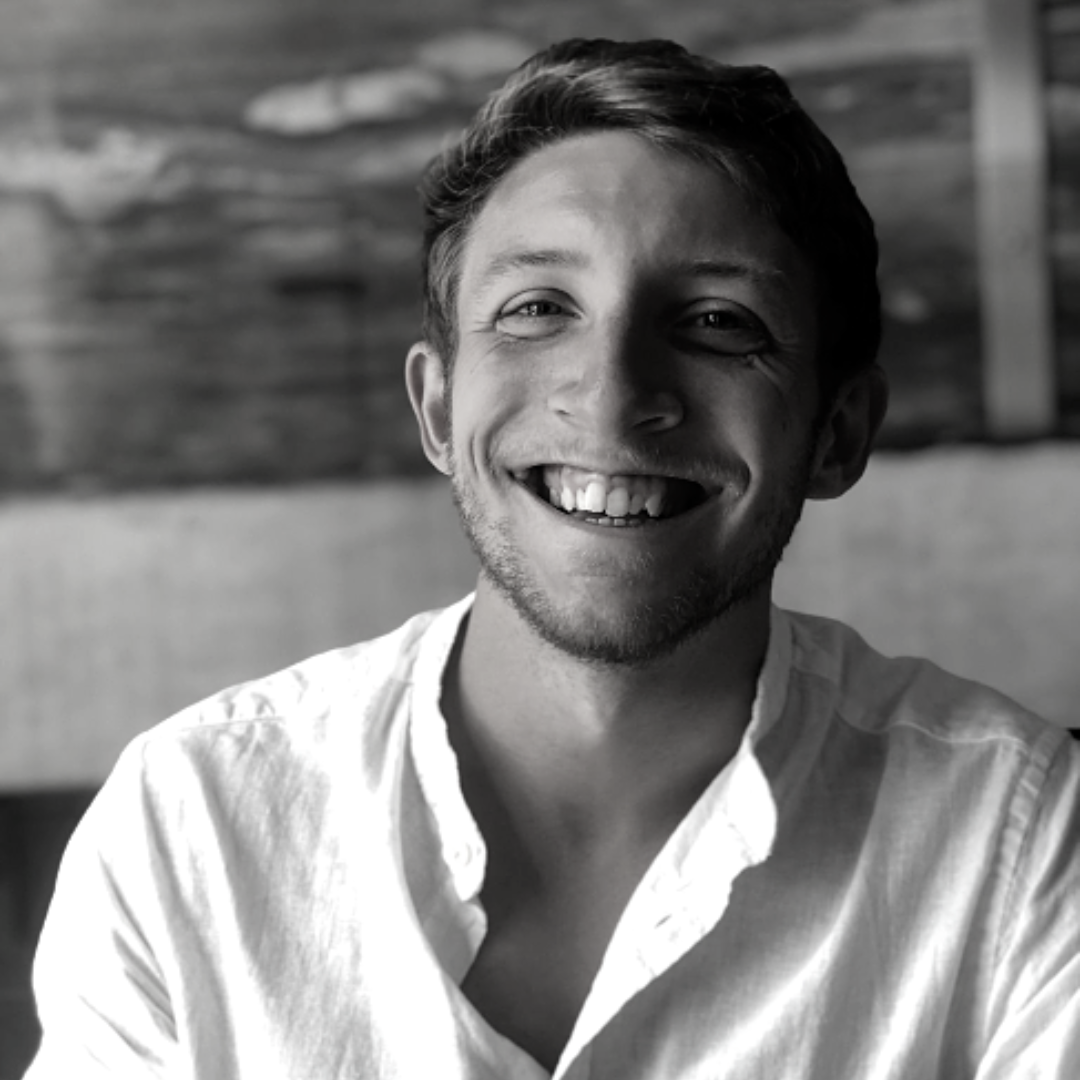 Robert Peterson

Assistant Caption Manager
Andrew Gregory
Assistant Caption Manager
Andrew Gregory was born and raised in the upstate of South Carolina. He is a graduate of Boiling Springs High School, and studied music education at the University of South Carolina. As a performer, Andrew was a member of the Bluecoats Drum and Bugle Corps from 2012 – 2015.
After graduating college and aging out of DCI, Andrew began teaching full time while designing and judging on the side. As an educator and designer, he has experienced success within local, Bands of America, Winter Guard International, and Drum Corps International circuits.
In 2018, Andrew took over the role of Visual Caption head for Civitas Independent, an independent percussion group in South Carolina. After the 2019 season, he was given the opportunity to become the Program Coordinator in addition to his visual caption head duties. In 2022, Civitas received their highest placement ever at WGI finals and took home the silver medal. Civitas is a consistent circuit champion and WGI finalist. Since 2020, Andrew has been the Assistant Band Director at TL Hanna High School in
Anderson, SC. Under his direction, the programs offered have grown rapidly and the marching and concert bands have had tremendous success. In 2021, the band was the most successful they had ever been and earned the first silver medal in school history at the South Carolina 4A State Marching Championships. The TLHB followed that with a 3rd place finish and a first ever "Superior with Distinction" for the concert band 2022. In addition to TL Hanna's concert and marching bands, Andrew leads the most awarded jazz band in South Carolina, consults for the school's 3 winterguards, and he designs for and instructs the Indoor Drumline who were 2022 WGI Open Class semi finalists. In 2022, Andrew joined the Academy Drum and Bugle Corps visual staff and is excited to move into the role of Assistant Caption Manager for the 2023 season.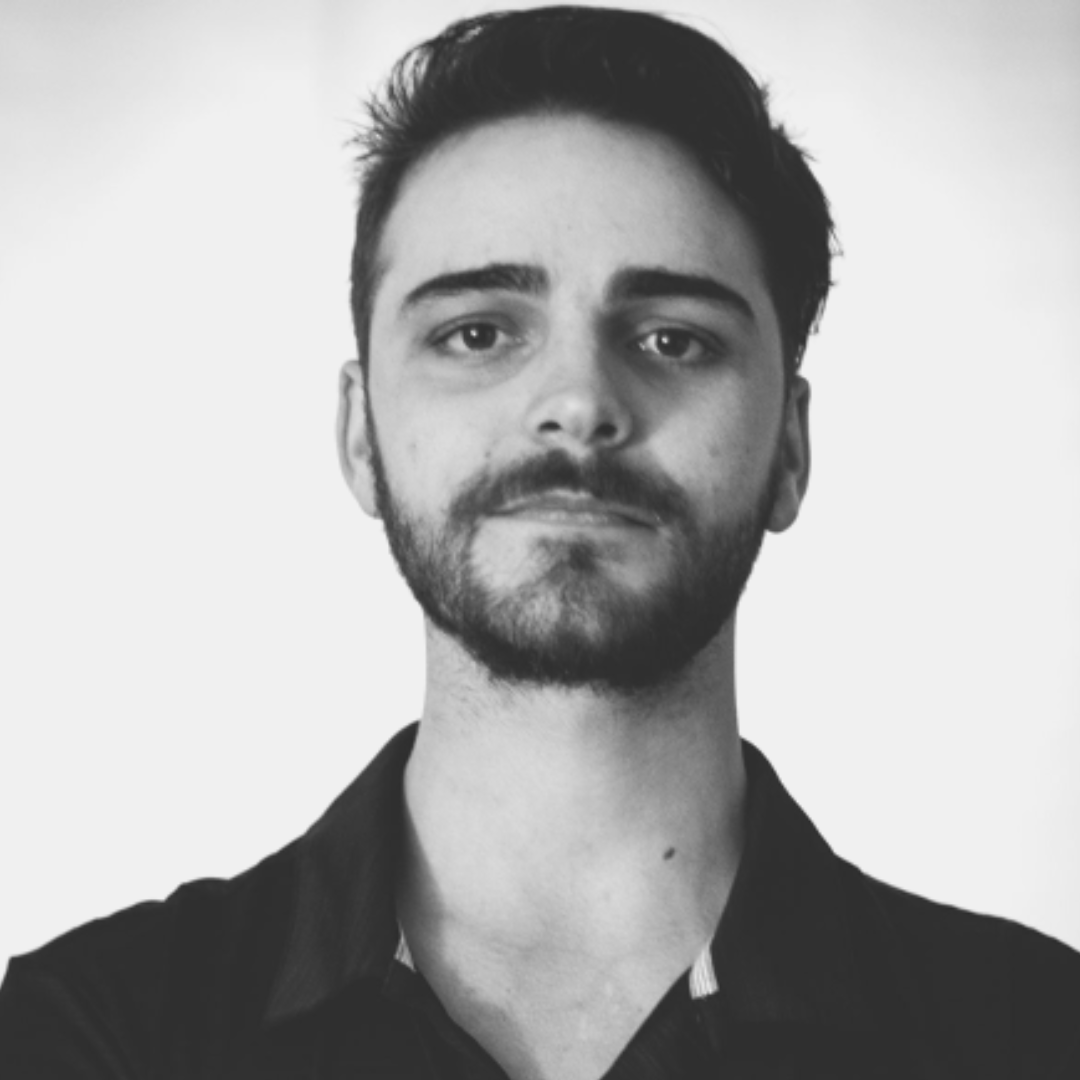 Andrew Gregory

Assistant Caption Manager
Austin Avery
Visual Instructor
Austin has been a freelance educator in the marching arts since 2004. He has taught and wrote choreo for numerous groups around the country and resides in West Haven, CT.  Right now he is the winter percussion director for Trumbull high school and the Visual Coordinator at the Connecticut Hurricanes. He's very excited for this upcoming season with Academy! After having two wonderful seasons with them in 21' and 22'. 2023 should be another season full of adventure, education, and learning from others!
Austin Avery

Visual Instructor
Jason Schmidt
Visual Instructor
Jason has been a performing member or educator in the marching arts for 19 years. He grew up in Granger, IN and was fortunate to have been in the program at Penn HS, IN, earning the opportunity to perform at the Midwest Clinic in 2008. From there he earned his B.S. in Music Education from Ball State University. While attending Ball State, Jason was a performing member of the Blue Stars Drum and Bugle Corps from 2010-2012 on baritone. Jason was the I&E trombone runner-up in 2011 and champion in 2012.
Jason is currently the assistant director & visual caption head at Plainfield HS, IN. He has been a part of the staff since 2014 where the program has seen immense growth and change throughout the past 9 years. Jason also previously taught at Anderson HS, IN and has served as the visual designer for several Indiana schools' fall and winter programs.
Jason currently resides in Indianapolis, IN with his adorable red Labrador Retriever, Ruby. Jason has also been an active member of the Indiana Wind Symphony in Carmel, IN Since 2022.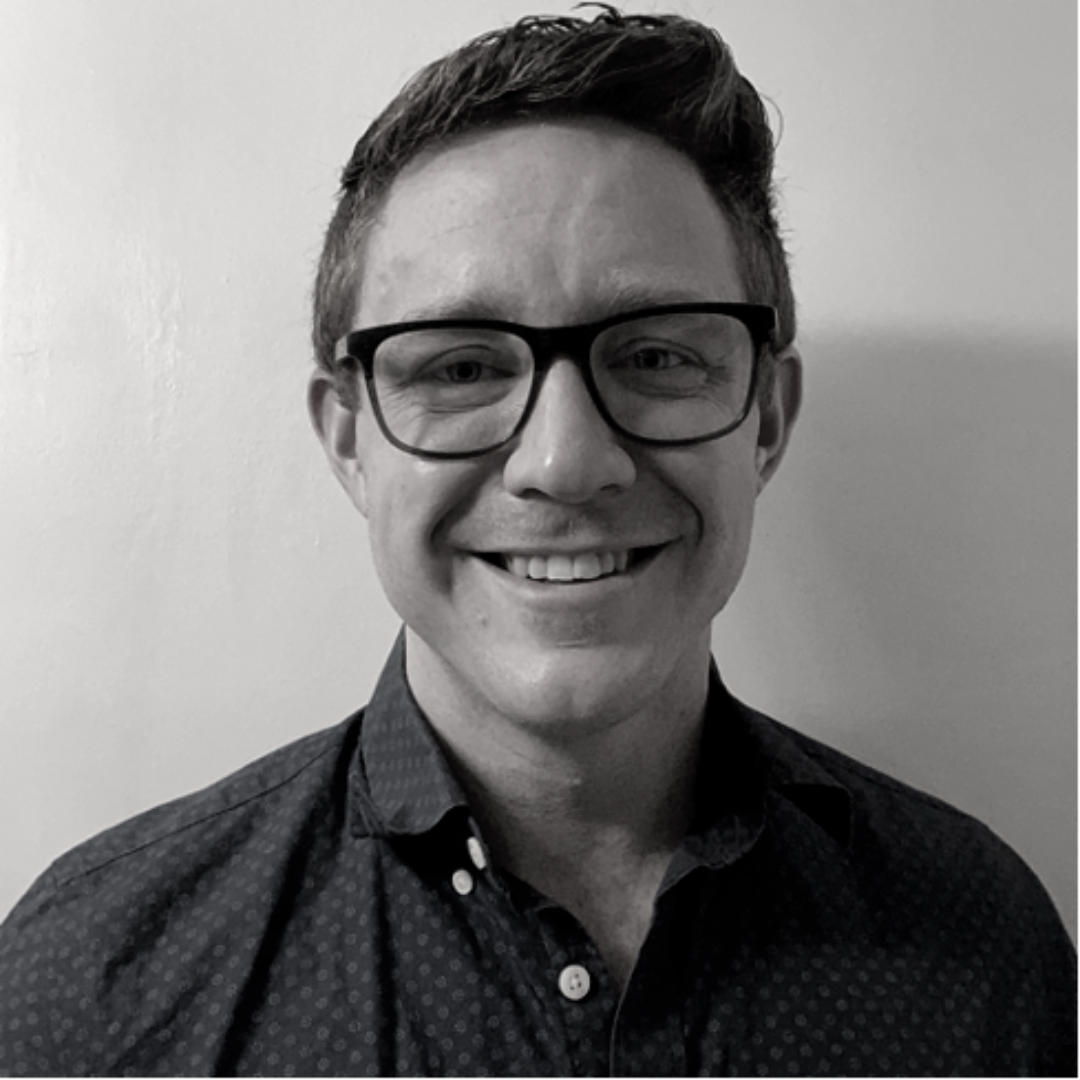 Jason Schmidt

Visual Instructor
Tyler Propfe
Visual Instructor
Tyler currently resides in West Chester, PA where he is an elementary music educator. He is also a designer, choreographer, instructor, and drill writer in the mid-Atlantic.
Tyler's marching career began with the Connecticut Hurricanes Drum & Bugle Corps from 2006 to 2015 playing both mellophone and trumpet, he served as horn sergeant in 2015. Tyler spent 2013 and 2014 playing mellophone with the Bluecoats Drum & Bugle Corps.
Tyler is also on staff with the Blue Stars Drum & Bugle Corps, currently works with United Percussion, is the program coordinator and drill designer for Downingtown East Winter Percussion, visual caption head for the Downingtown East High School Marching Band, and has been with The Academy since 2019. He has previously served as visual co-caption head for the Jersey Surf in 2016 and 17, and served on the Cadets2 visual staff in 2018. Tyler has also had roles as caption head, choreographer, designer, and program coordinator for multiple marching bands and indoor drumlines throughout southeastern PA.
Tyler attended West Chester University where he received a dual degree in Music Education and Vocal Performance as a baritone.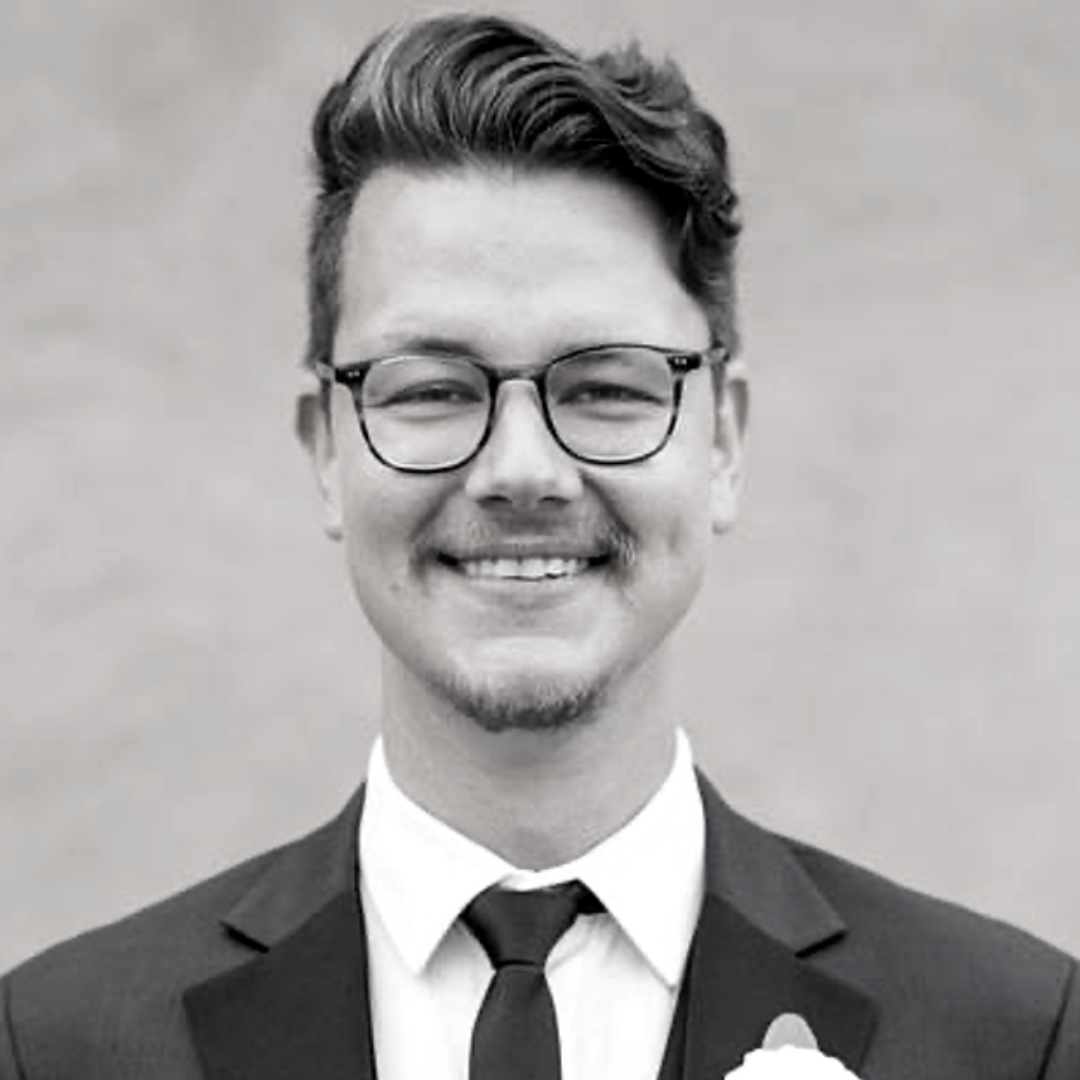 Tyler Propfe

Visual Instructor
Chase LeBlanc
Visual Instructor
Chace LeBlanc is returning for his 6th year as a member of the visual team. Currently residing in North East Texas, he works as a percussion and low brass coordinator for Quitman ISD. Prior to becoming a band director, Chace spent time as a mechanic, freelance visual instructor, and private lesson teacher in the Dallas/Fort Worth Metroplex.
Originally from Erath, Louisiana, Chace began his marching career with the Erath High School band before going on to march with numerous world class Drum and Bugle Corps including The Academy, The Madison Scouts, The Troopers, and The Blue Devils. He was a visual instructor for Louisiana Stars Drum and Bugle Corps from Lafayette, Louisiana during the corps' first two seasons in competition. He earned his bachelor's degree from McNeese State University in Lake Charles, Louisiana focusing on bass trombone and percussion.
Aside from teaching, Chace enjoys time spent outdoors with his pup, Bujie, and cooking delicious Cajun dishes to feed to friends and family. Also, being an alumnus of The Academy, he is very excited to continue the aim for excellence that has always been in the eye of this wonderful organization.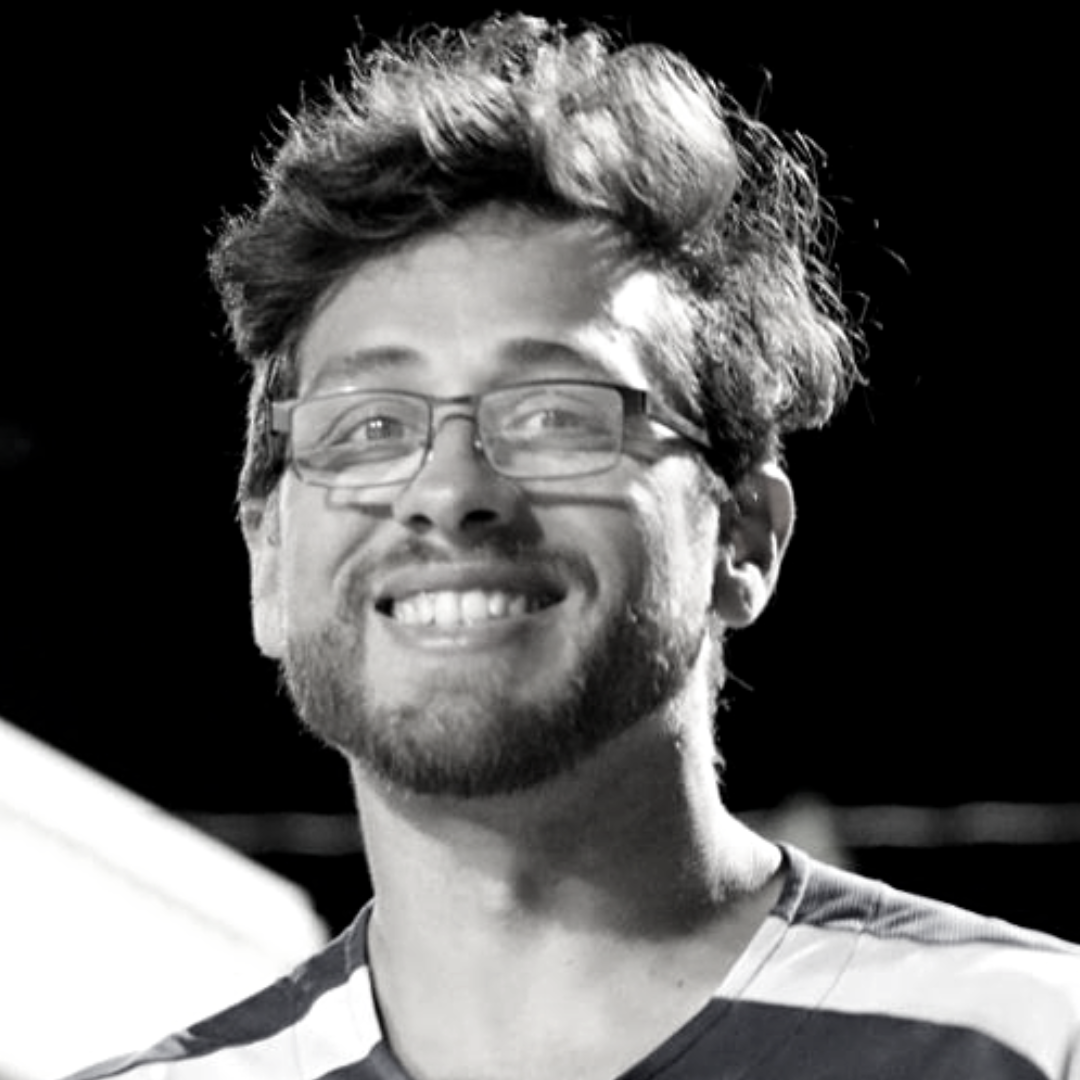 Patrick Hunninghake

Visual Instructor
Kaitlyn Misch
Visual Instructor
Kaitlyn Misch is a visual and dance-focused marching band educator native to Arizona who has taught fall and winter at numerous Arizona High Schools. She received her Bachelor's Degree in Psychology from Arizona State University as well as a Minor in Dance. Now she is pursuing her Master's Degree in Communications and strives to apply her education to her teaching methods. Over the last few years she has become the Lead Visual Technician at Breakthrough Indoor Percussion, Assistant Director and Visual Designer for Foreword Indoor Winds and is the Winds Liaison for Winter Guard Arizona. She hopped on the Academy staff at the end of the 2022 season and is very happy to be back!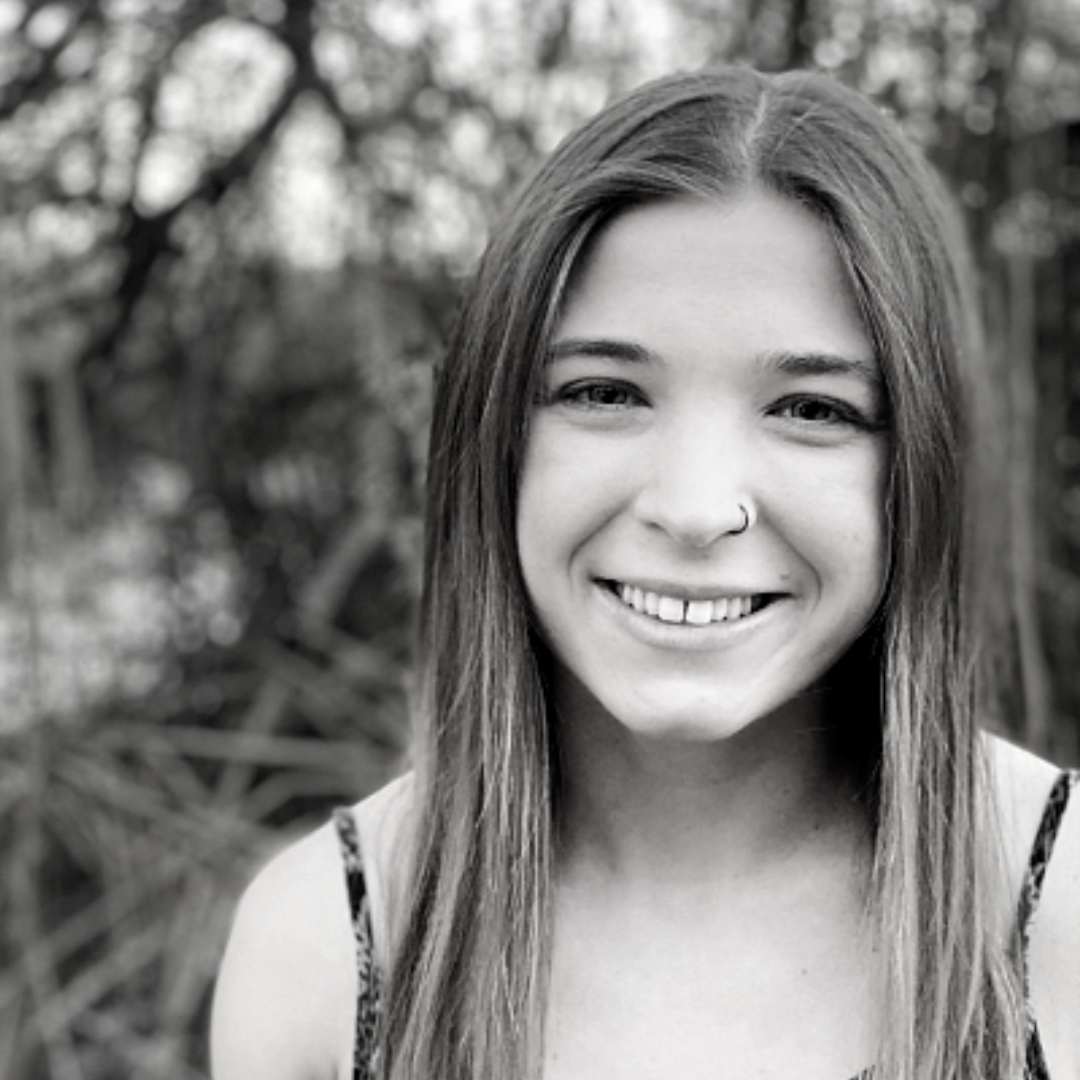 Kaitlyn Misch

Visual Instructor
Caio Laucas
Visual Instructor
Caio Laucas is excited to be returning to The Academy visual staff this summer! Caio was born in Rio de Janeiro, Brazil where he moved to Utah when he was only one years old. Growing up speaking Portuguese and English, he has been living in Utah ever since 2001, mostly in the West Jordan area. Caio got his start in music playing saxophone in 7th grade when he got to middle school and then switching his primary instrument to trombone his sophomore year of high school. Caio started marching band during his freshman year at West Jordan High School in 2013 where he played baritone saxophone, eventually switching to baritone his junior year then serving as drum major his senior year. After graduating in 2017, Caio went to Weber State University where he played euphonium in the Wildcat Marching Band and trombone in Weber State's Wind Ensemble. After taking a break from college after his first year, Caio went on to march baritone at the Battalion Drum and Bugle Corps in 2018 and then Blue Stars Drum and Bugle Corps from 2019 to 2021 when he aged out. After aging out of DCI, Caio had an amazing opportunity to move to Southern California to perform with POW Percussion in the visual ensemble for the 2022 WGI season where POW placed 9th place in Percussion Independent World Finals.
 After aging out of POW, Caio was invited to join the Academy visual staff for 2022.
Caio has taught with a few groups for multiple years starting with Ogden High School indoor percussion in 2018 where he was a visual instructor and choreographer; where Ogden High School then went on to place 2nd at IMPA finals in 2018. Caio has also taught with Riverton High School from 2019 to 2021 as a brass and visual tech where they went on to place 2nd at UMEA State Championships in 2019 and 3rd in 2021 in 6A Scholastic Division. Upon finishing up his time at Riverton, Caio worked with West Jordan High School indoor drumline as a visual instructor and choreographer in 2021 where they went on to place 2nd at IMPA finals that year.
Outside of marching band, Caio works in the restaurant industry where he has been a server and bartender for the last several years. Caio is a big fan of soccer where he loves following the Brazilian league as well as European soccer. Caio also loves playing board games and video games with his friends, he is an avid reader of manga and enjoys watching anime as well.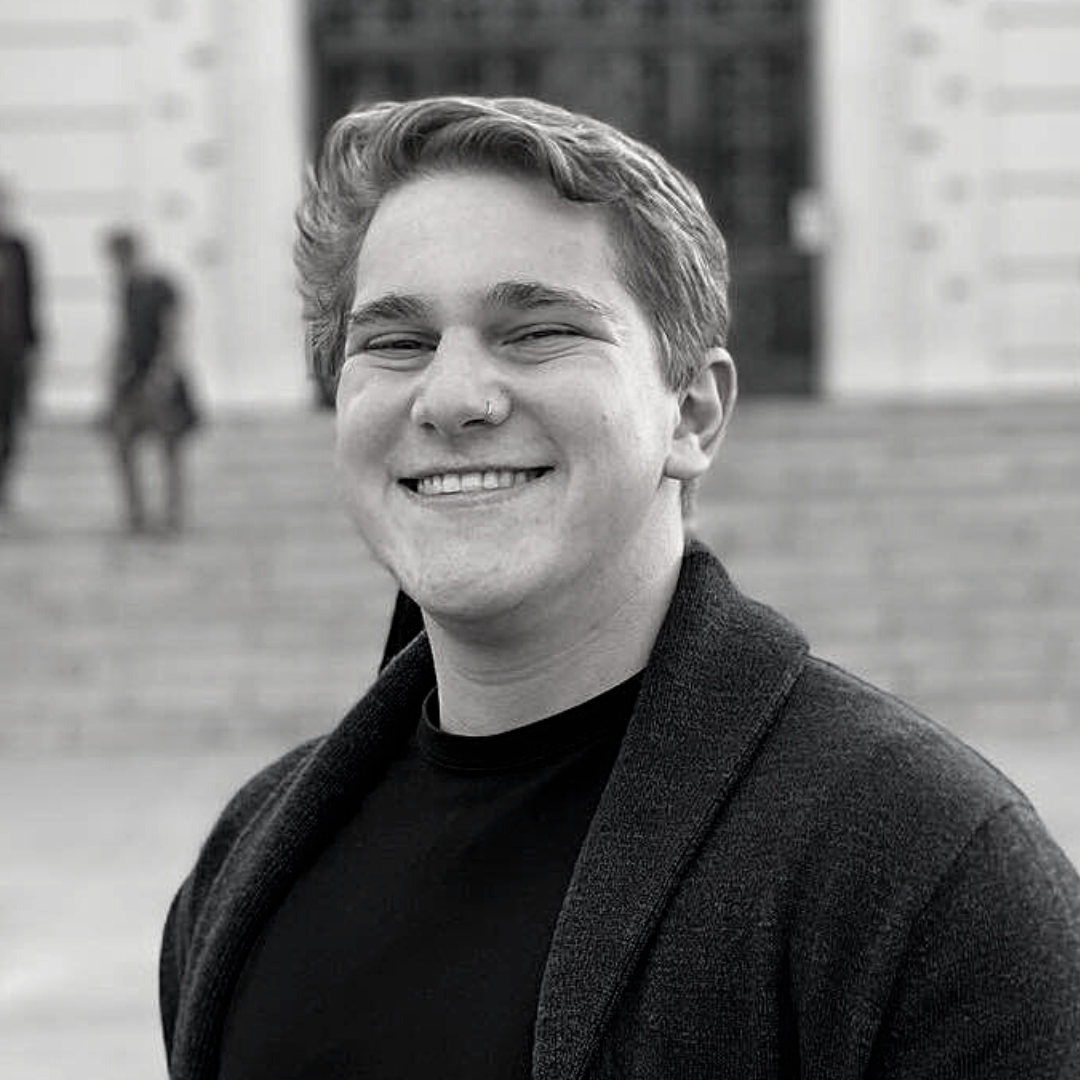 Caio Laucas

Visual Instructor
Matt Costales
Visual Instructor
Matt is a freelance drill writer, designer and educator based in The San Fransisco Bay Area.
He was a performing member with the Santa Clara Vanguard organization for 5 years and joined their Visual program as a Visual tech from 2014-2019 working under Christopher Alexander and Matt Hartwell.
He currently is the Visual Caption Manager and Ensemble Coordinator at Cupertino High School where he works with the Marching band, Winter percussion and Winterguard programs. He also is the Ensemble Coordinator/Lead and Visual lead for Thesis Winter Percussion based out of Saratoga CA as well Visual technician for Homestead High School and a visual designer for their Winterguard.
Other programs he has worked with include Santa Clara High School, Arroyo High School and Mountain View High School.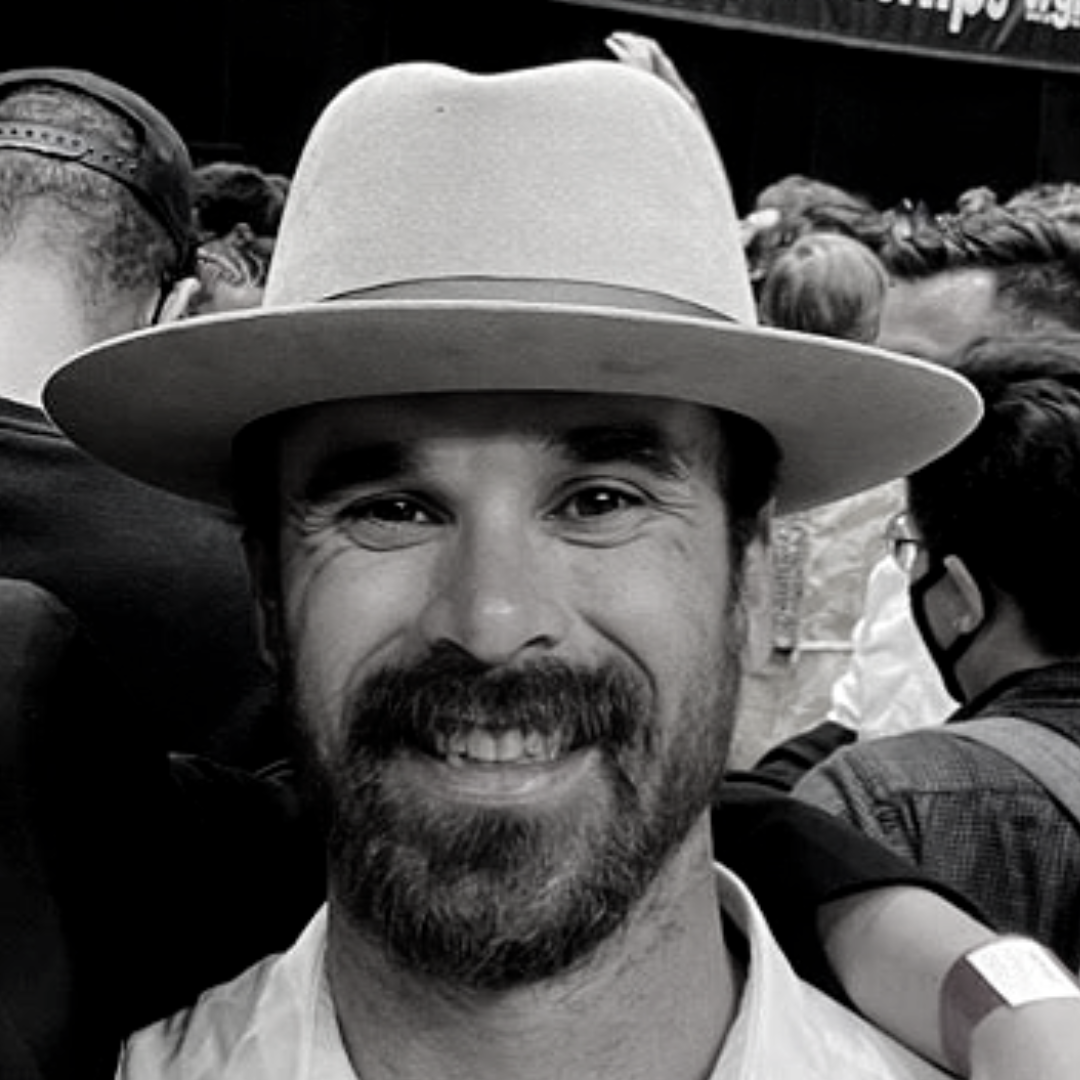 Matt Costales

Visual Instructor
Gerardo Estrada
Visual Instructor
Gerardo, better known as "Tito," is a Mexican-American visual educator, designer, and announcer based in Phoenix, AZ. Originally hailing from Las Vegas, Tito began his pageantry journey at Silverado High School, where he played clarinet in numerous ensembles.
In 2015, Tito joined The Academy Drum and Bugle Corps, where he played the tuba and gained invaluable performing arts experience. He continued to march with The Academy for the following three years and proudly made history with the group in 2016 when they made DCI Finals. In 2017, Tito also joined the NAU Lumberjack Marching Band as a sousaphone player then served as their drum major in 2018. Currently, Tito continues to perform but as an announcer for the WGASC competition circuit in SoCal.
Tito began teaching as a visual technician for several schools in the Vegas Valley in 2015. In 2019, he accepted the position of Visual Caption Head for Silverado High School and helped lead the school with several visual caption awards. Prior to the pandemic, Tito participated in the debut seasons of Sage V Percussion and Phenom Drum and Bugle Corps in 2020.
After relocating to Phoenix in 2022, Tito rejoined the visual team at Phenom, which unfortunately went on hiatus, but continued on to join The Academy's visual team for the summer.  He continued to teach programs in the fall with Sandra Day O'Connor, Tempe as a Visual Caption Head, and Moon Valley as the drill designer. Most recently, Tito has worked with Breakthrough Indoor Percussion, a WGI PIO Semi-finalist.
Tito is thrilled to begin his second season with The Academy, where he hopes to share his passion and expertise with fellow performers and fans alike.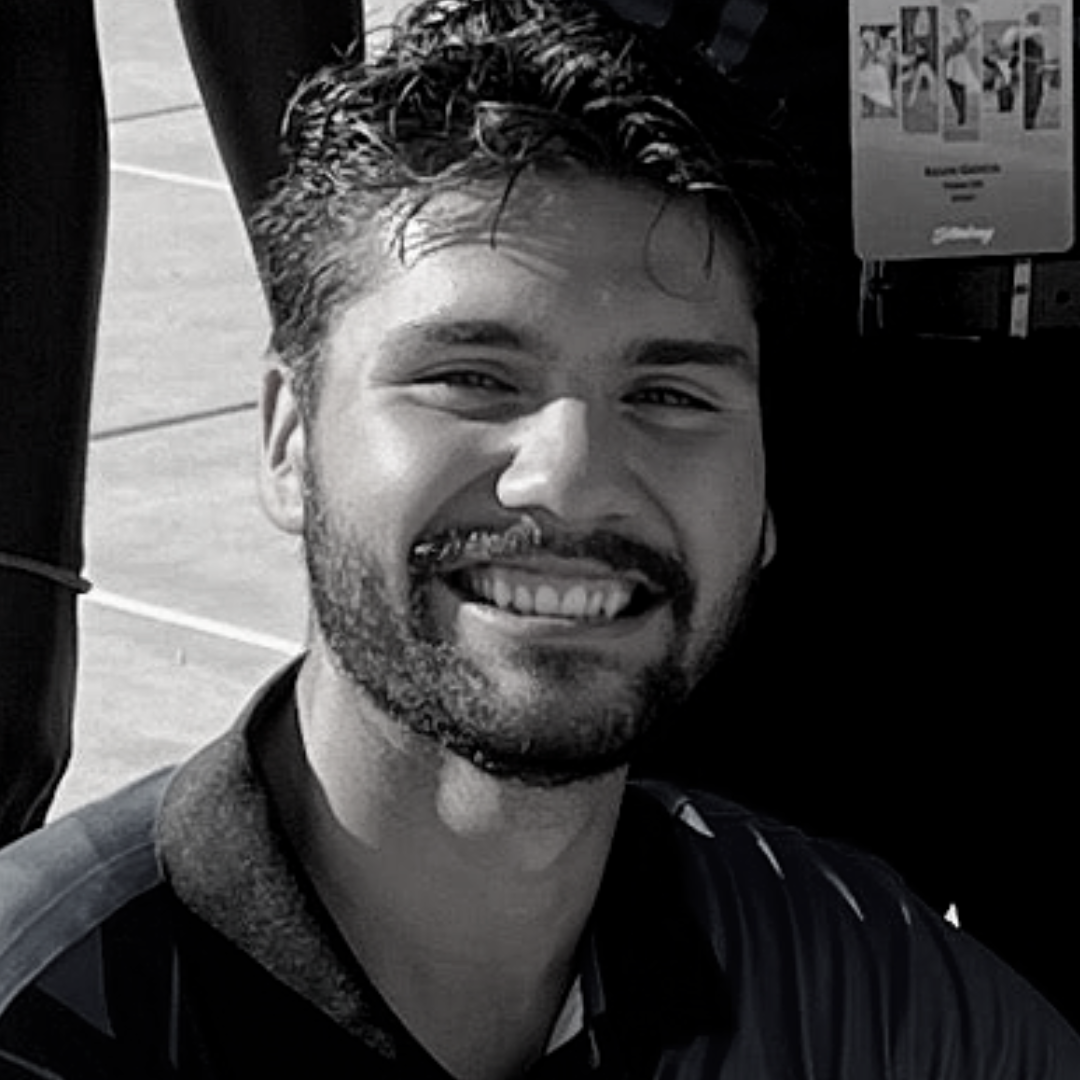 Gerardo Estrada

Visual Instructor
Marc Chacon
Visual Instructor
Marc Chacon is a visual instructor in Arizona, and has worked with several of the high schools in the valley, along with teaching at Phenom back in 2019. Marc is an alumni of The Academy, and is honored to be back working with them this summer.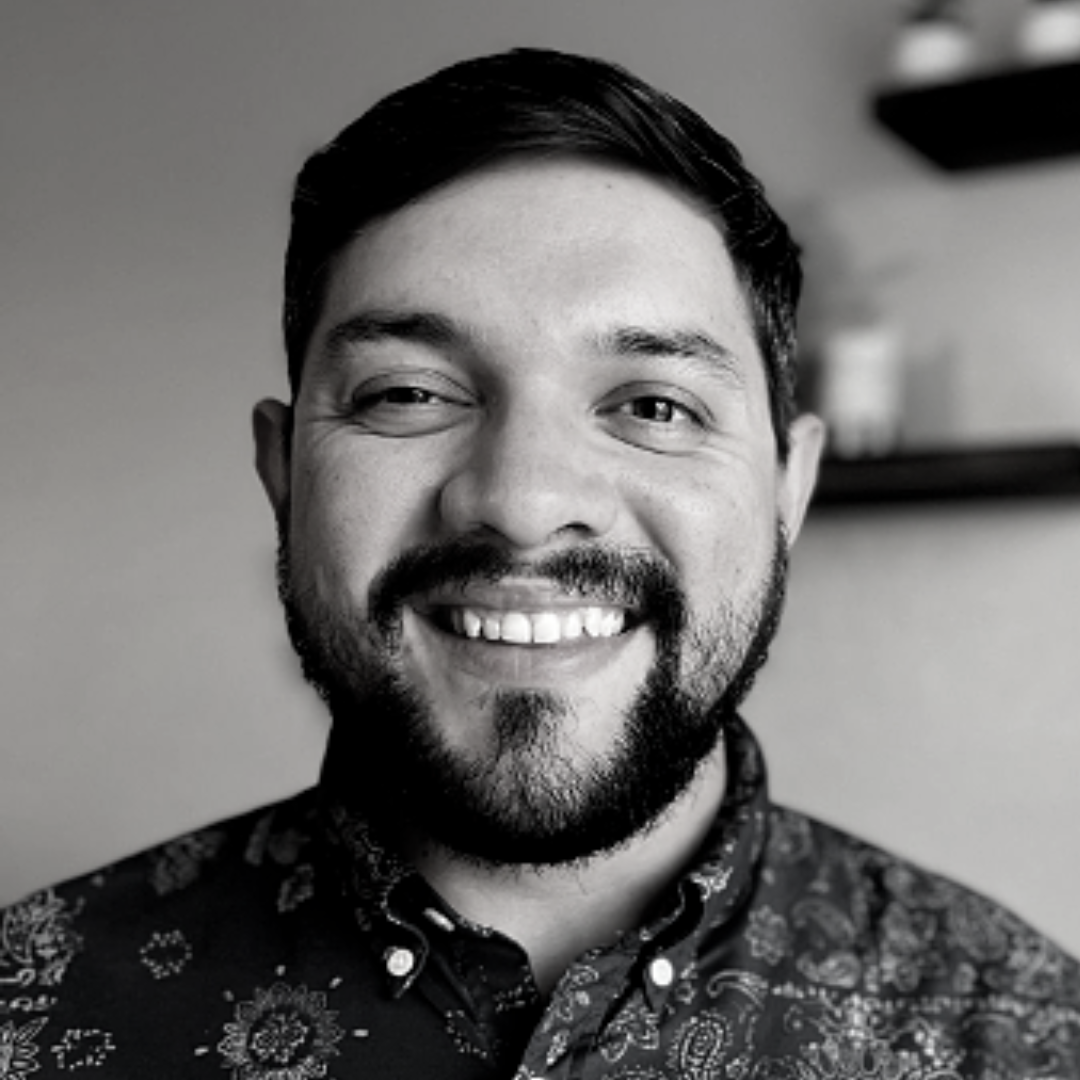 Marc Chacon

Visual Instructor
Carter Goldsworthy
Visual Instructor
Carter Goldsworthy currently resides in Phoenix, AZ. Spending over 10 years in the marching arts activity, Carter began marching euphonium with The Academy in 2016, 2017, and 2018, and completed his performing career with Blue Knights in 2020 and 2021.
Throughout Carter's performing career his passion for education became clear. His teaching experience includes serving as Canyon View High School's first ever visual caption head during the fall season of 2021 and currently works with Sandra Day O'Connor High School as a music instructor.
The Academy holds a special place in Carter's heart, and he is happy to be re-joining the organization as a staff member and give back to the future of marching arts in Arizona!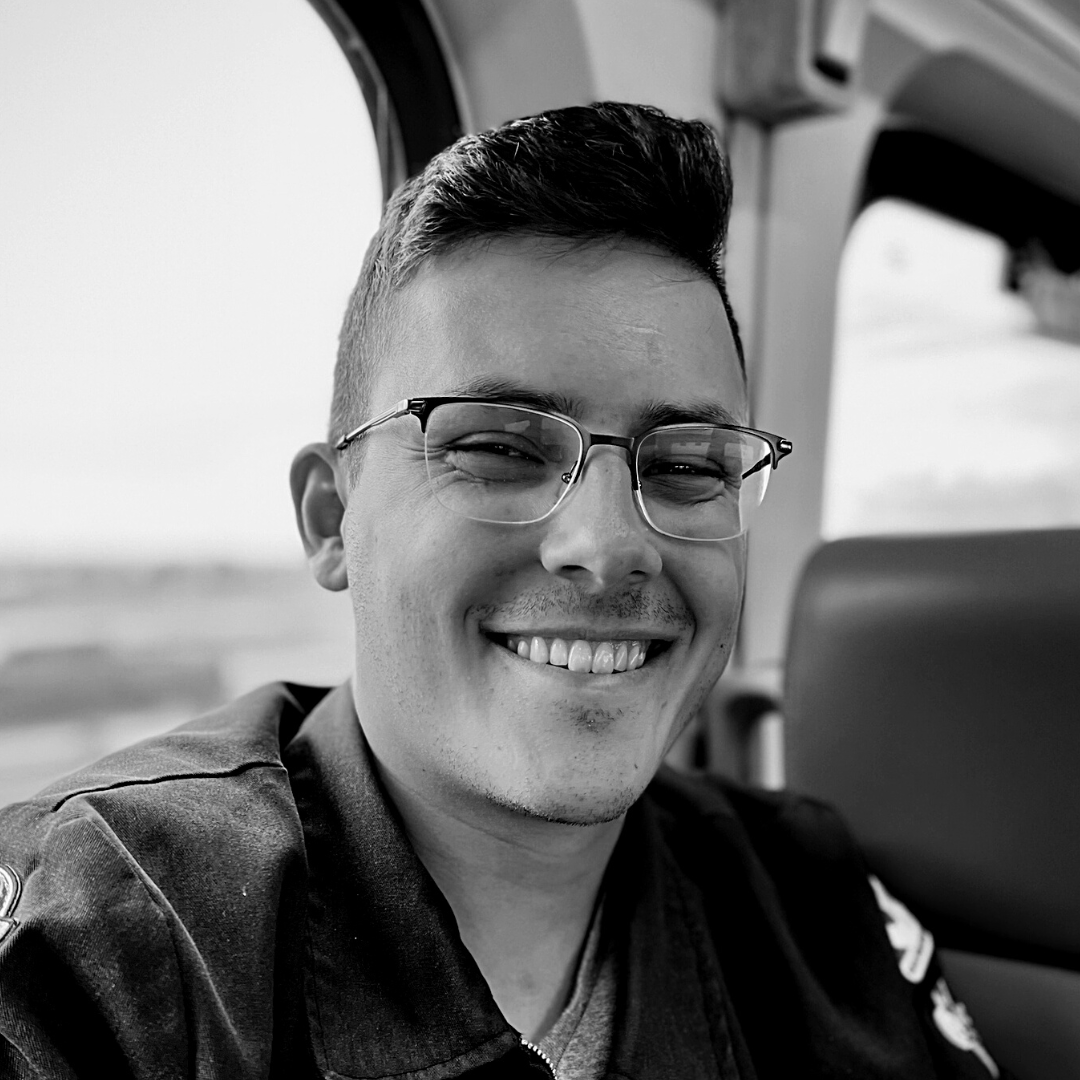 Carter Goldsworthy

Visual Instructor