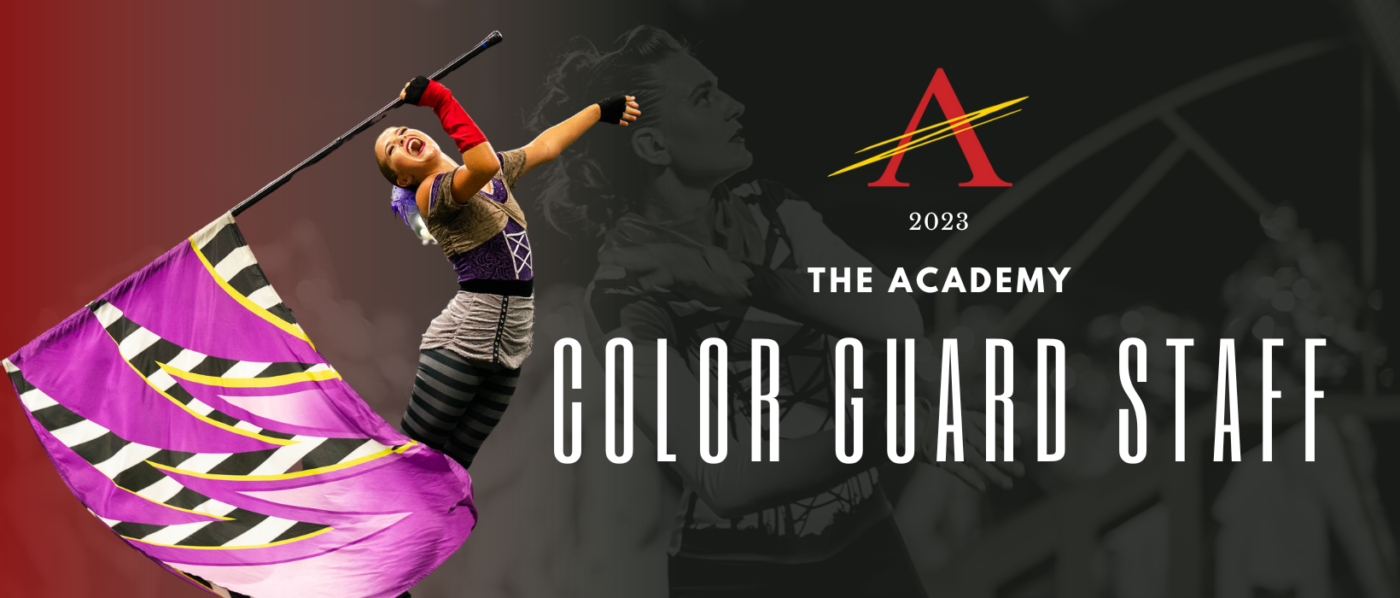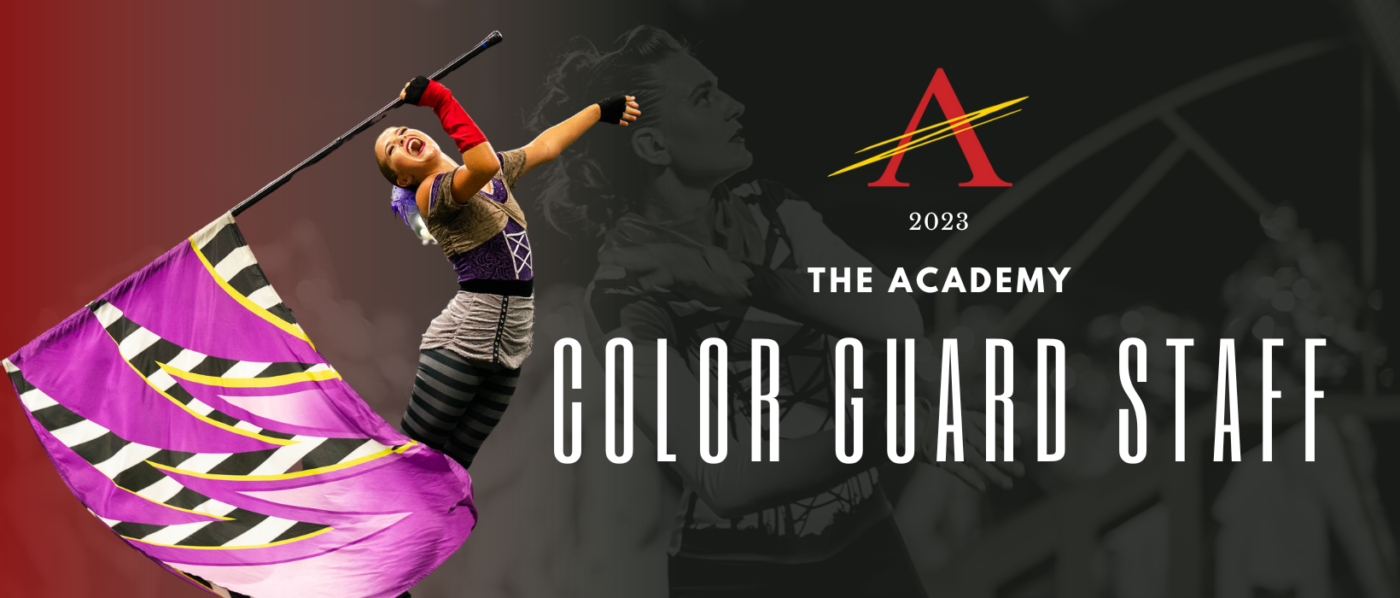 Alex Bolender
Color Guard Caption Manager / Choreographer
Alex is a native of San Diego, California, where he has been involved in music, marching arts, and dance since 2008. He began his color guard performance career at Poway High School in 2011, and would then move on to perform with Vox Artium Winter Guard as an inaugural member in 2012. After spending six years with Vox, Alex then spent the 2019 and 2020 WGI seasons with Imbue Winter Guard.
Alex is especially excited to be returning to The Academy as an alumni of the drum corps. He marched with the corps in 2012 and also in 2013 when he served as a color guard captain. His drum corps performance experience also includes Gold (2011), The Cavaliers (2014), and The Cadets (2015).
For the last ten years, Alex has worked with numerous programs across the Southern California region. He has also had the opportunity to work with Clovis High School (NM), La Grulla High School (TX), Coronado Winter Guard (CA), Vox Artium Winter Guard (CA), Oregon Crusaders Drum and Bugle Corps (OR), Spirit of Atlanta Drum and Bugle Corps (GA), and most recently Pacific Crest Drum and Bugle Corps (CA).
Currently, Alex serves as the Director of Color Guard at his alma mater, Poway High School. He also currently works with San Marcos High School, Fallbrook High School, San Diego State University Winter Guard, and Oasis Winter Guard.
At the forefront of Alex's educational approach is inclusivity and visibility. He strives every day to create environments that allow his performers to master their craft while also growing as people, on and off the field. Alex is beyond excited to be returning to The Academy, and can't wait to see what the upcoming season holds!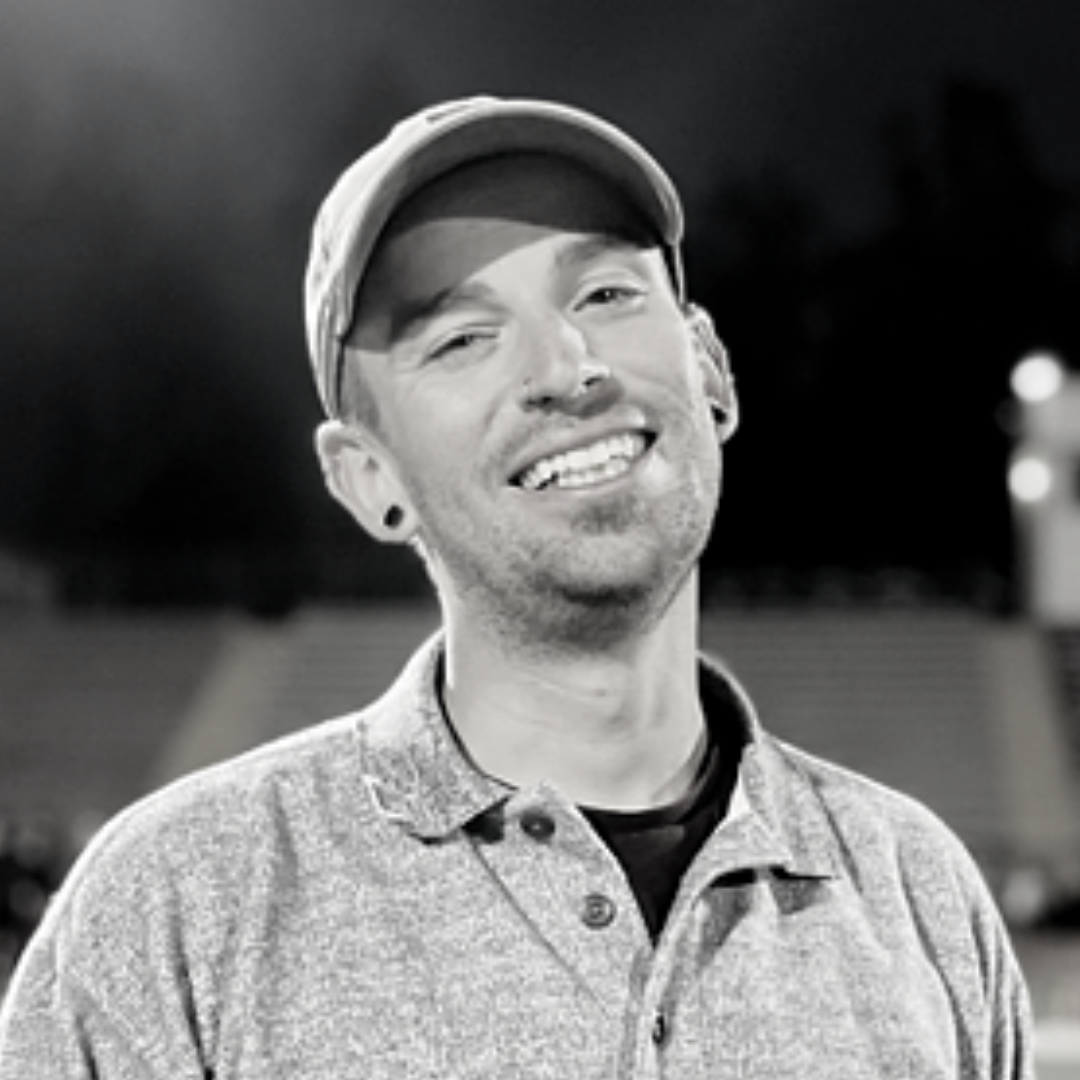 Alex Bolender

Color Guard Caption Manager
Choreographer
Austin Yost
Color Guard Assistant Caption Manager / Choreographer
Austin's performing arts career began at Highland High School in 2009. After graduating in 2013, he marched with The Academy Drum and Bugle Corps in the summer and with FeniX Independent World in the winter. The following year he auditioned for the Bluecoats Drum and Bugle Corps from Canton, Ohio where he spent the summers of 2014, 2015, 2016, and 2017.
Aside from his performance career Austin has also been teaching colorguard in Arizona for the last 10 years. He currently serves as the Colorguard Director at both Higley High School and Eastmark High School, as the Program Coordinator at Highland High School, as the Executive Director of Oasis Winterguard, and does design work for many other schools in the greater Phoenix area. Austin also served as a Colorguard Instructor at the Academy Drum and Bugle Corps from 2019-2021. Aside from the world of the performing arts, Austin also works as the Events & Entertainment Coordinator for Sanctum of Horror Haunted Attractions which has been recognized as Arizona's Best Haunted House in 2013, 2015, 2016, 2017, 2018, 2019, & 2021. During the day you can find Austin at home where he works as a Compliance Specialist for Medix.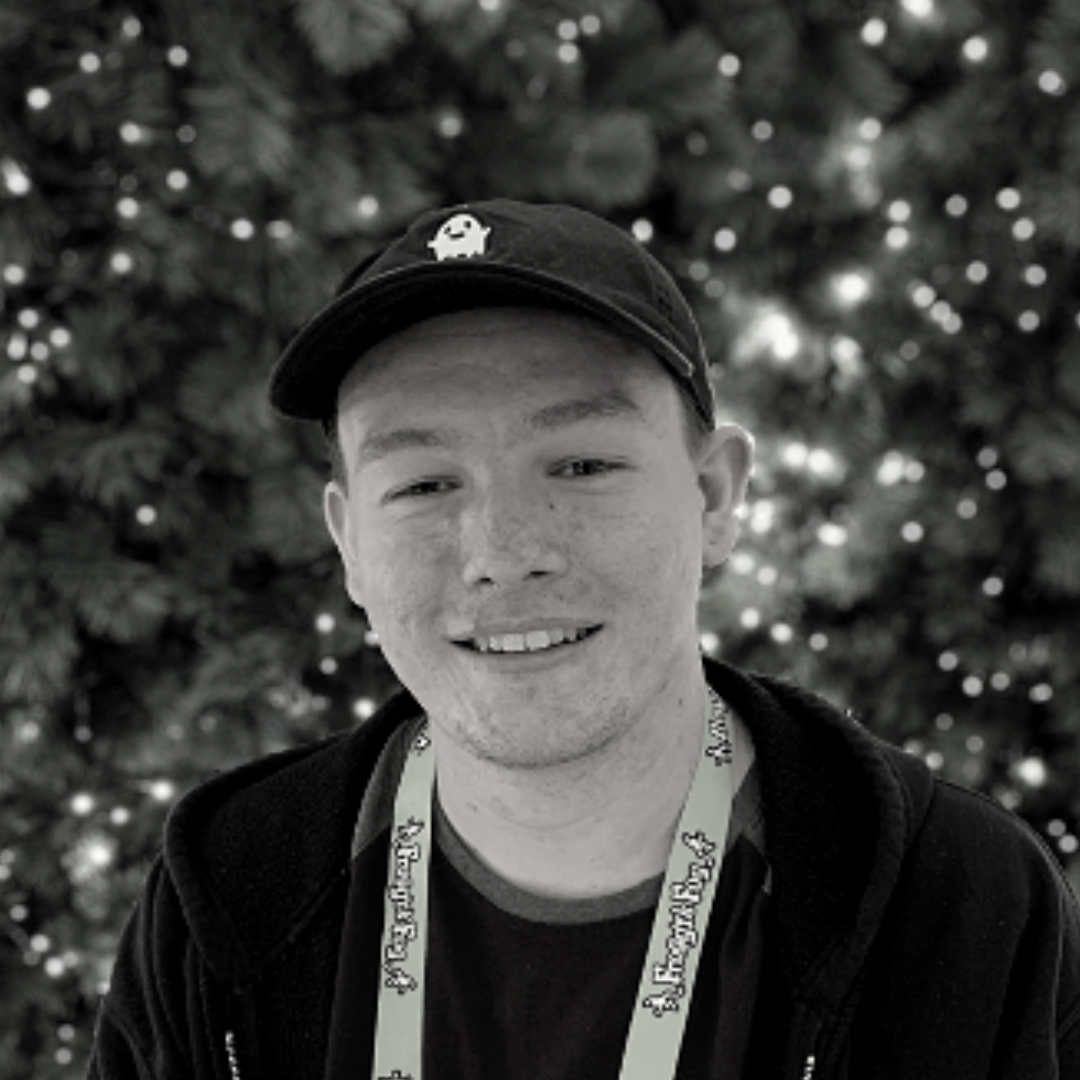 Austin Yost
Assistant Caption Manager
Choreographer
Shavon Garcia
Movement Specialist / Choreographer
Shavon Garcia has over 20 years of experience as a director, designer, and choreographer in the color guard activity. She has a performance background within DCI and WGI, as well as dance/movement training and performance experience outside of arts.
Shavon has worked with a variety of groups at scholastic, collegiate, and independent levels, notably, Beyer High School, Clovis North High School, CSU Fresno State, Fever, and she served as the Colorguard Caption Head of The Bluecoats from 2014 through 2017. She is the founder, director, movement trainer, lead designer, & choreographer of Imbue, from Modesto, Ca. She is also an instructor and adjunct choreographer for The Blue Devils Drum & Bugle Corps. In recent years, Shavon has developed a passion for connecting with performers and instructors abroad, and has served as an adjudicator, clinician, and designer, internationally.
Shavon serves on the WGI Board of Directors and the WGI Steering Committee. She holds a B.A. in psychology and works within human services and rehabilitation, and specializes in mindfulness. Additionally, she is a certified barre and pilates reformer Instructor, and a substitute teacher.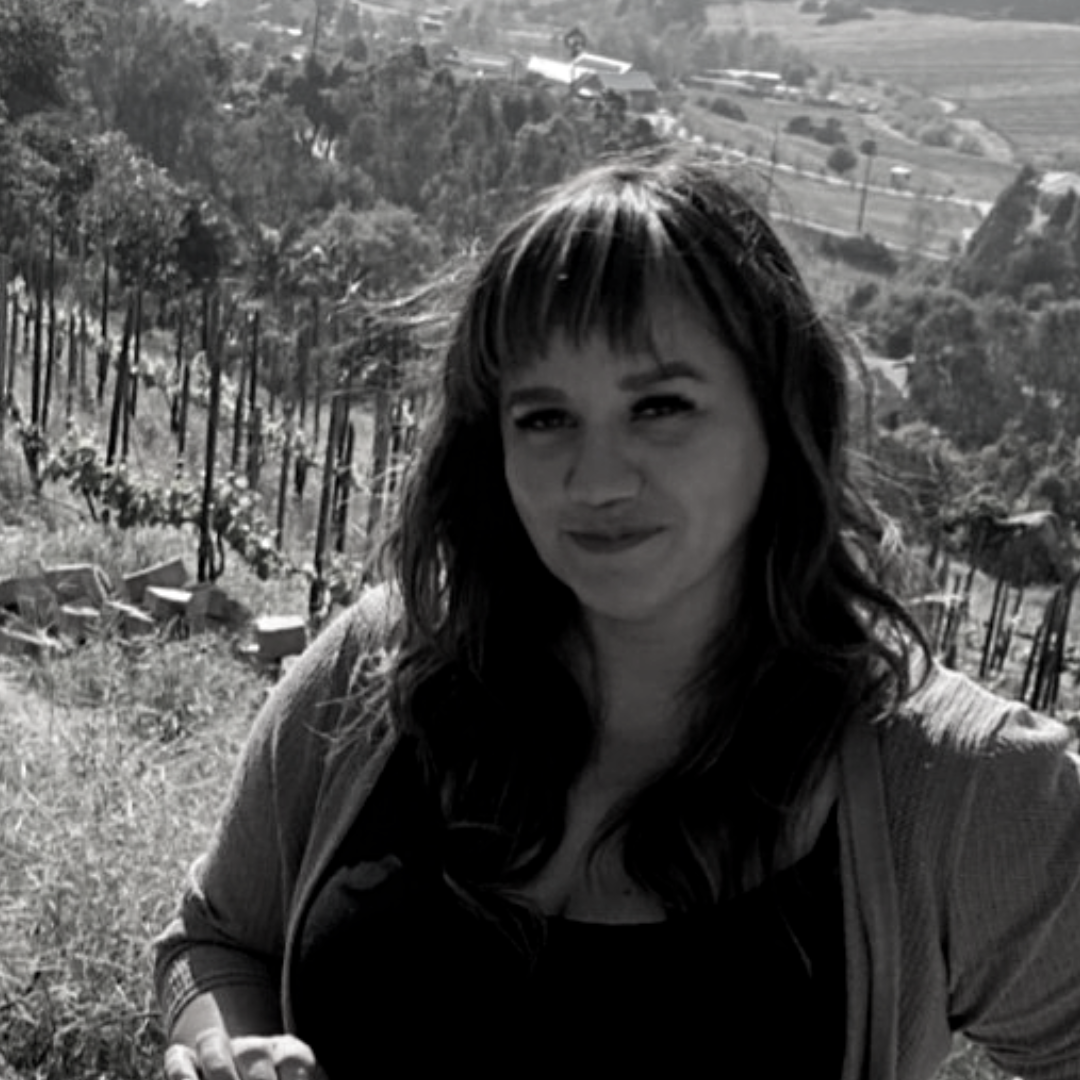 Shavon Garcia
Movement Specialist
Choreographer
Jaycee Wilson
Choreographer
Jaycee Wilson started his marching arts career in Clovis, California playing clarinet in the band. Jaycee soon found his passion for color guard, where he then performed with Clovis HS, Rhapsody Ind, Blue Devils Drum & Bugle Corps, and Imbue.
Since his performing career, Jaycee has designed and instructed for many groups, including American Fork HS, Clovis North HS, Imbue, Wasatch, Blue Knights Drum & Bugle Corps, and Bluecoats Drum & Bugle Corps.
Jaycee currently resides in Salt Lake City, Utah, where he works full-time in social retail and works hands on with the American Fork High School Color Guard program.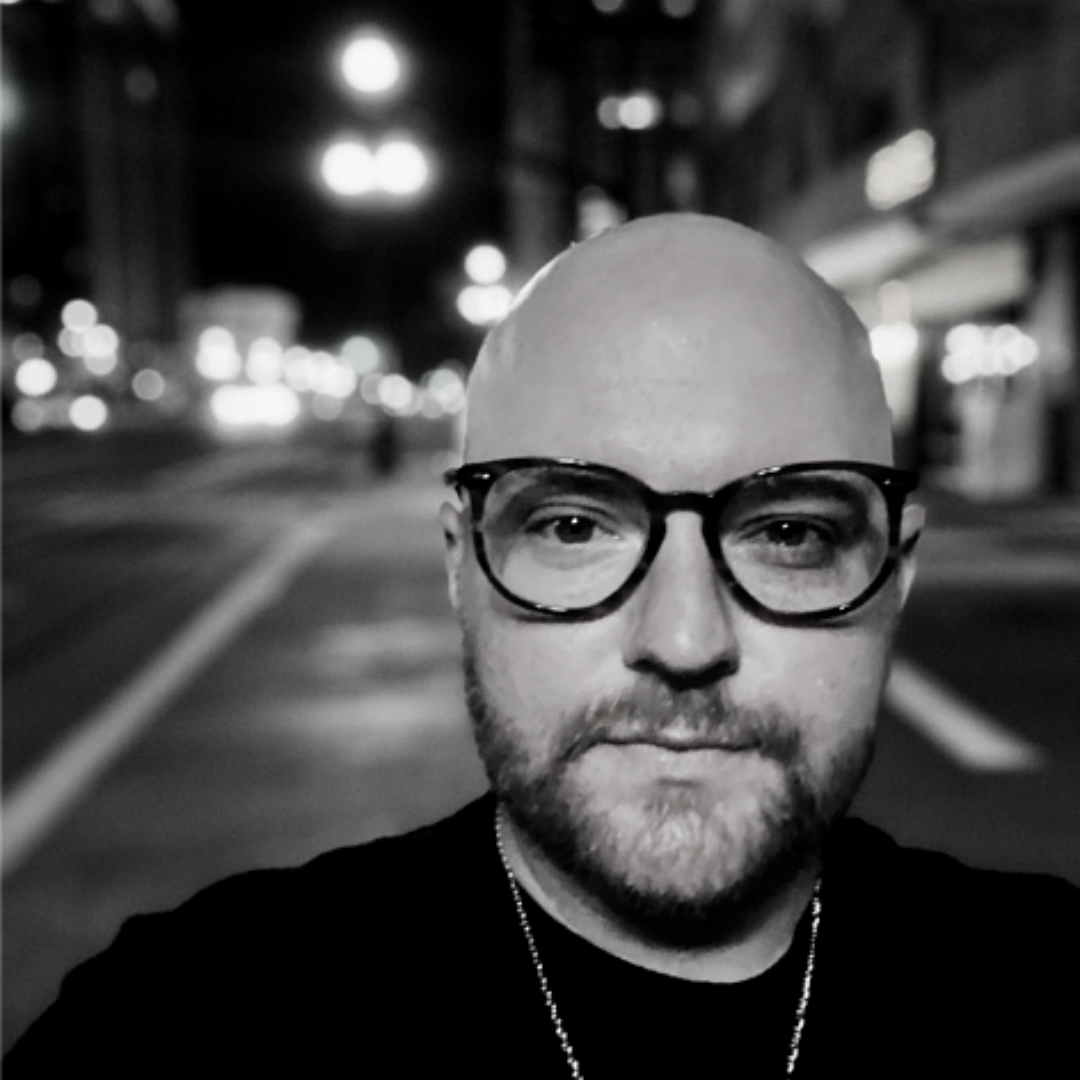 Jaycee Wilson

Choreographer
Kyle Edwards
Color Guard Staff
Kyle Edwards joined the color guard world in 2013 after discovering it through his time as a horn line member of the Academy. He spent one season at Entity Winterguard and performed four more with FeniX Independent World. Hailing from Gilbert, AZ, Kyle has taught at several high school programs, including Catalina Foothills, Casa Grande, Mountain View Mesa, and was most recently the director of color guard at Combs High School in San Tan Valley. Kyle also has worked extensively with the ASU SDMB color guard and served as a technician, designer, and choreographer for both FeniX World and FeniX A/Open from 2020-2022. In the world of drum corps, Kyle was on the color guard staff for Phenom Soundsport in 2019 and is very excited to return for his second season at the Academy in 2023. Kyle currently resides in Ellensburg, WA where he is pursuing a graduate degree in wind band conducting.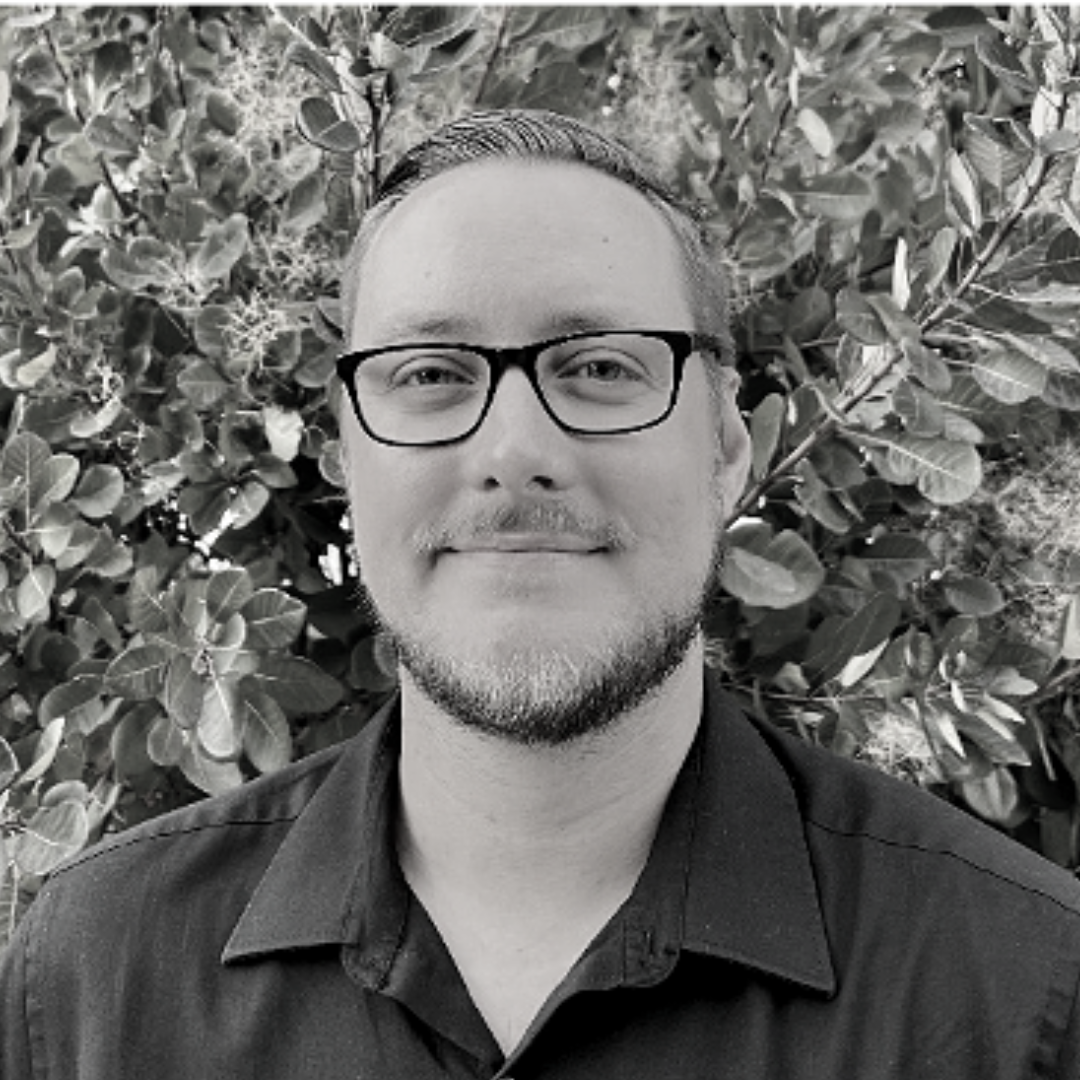 Kyle Edwards

Color Guard Staff
Elaine Fite
Color Guard Staff
Elaine is excited to join The Academy in 2023 with old and new friends. She lives in the Seattle area, teaches several color guards in the state of Washington, and has been on staff with the Seattle Cascades and Spirit of Atlanta. Her marching experience includes Black Gold Winterguard and the Bluecoats.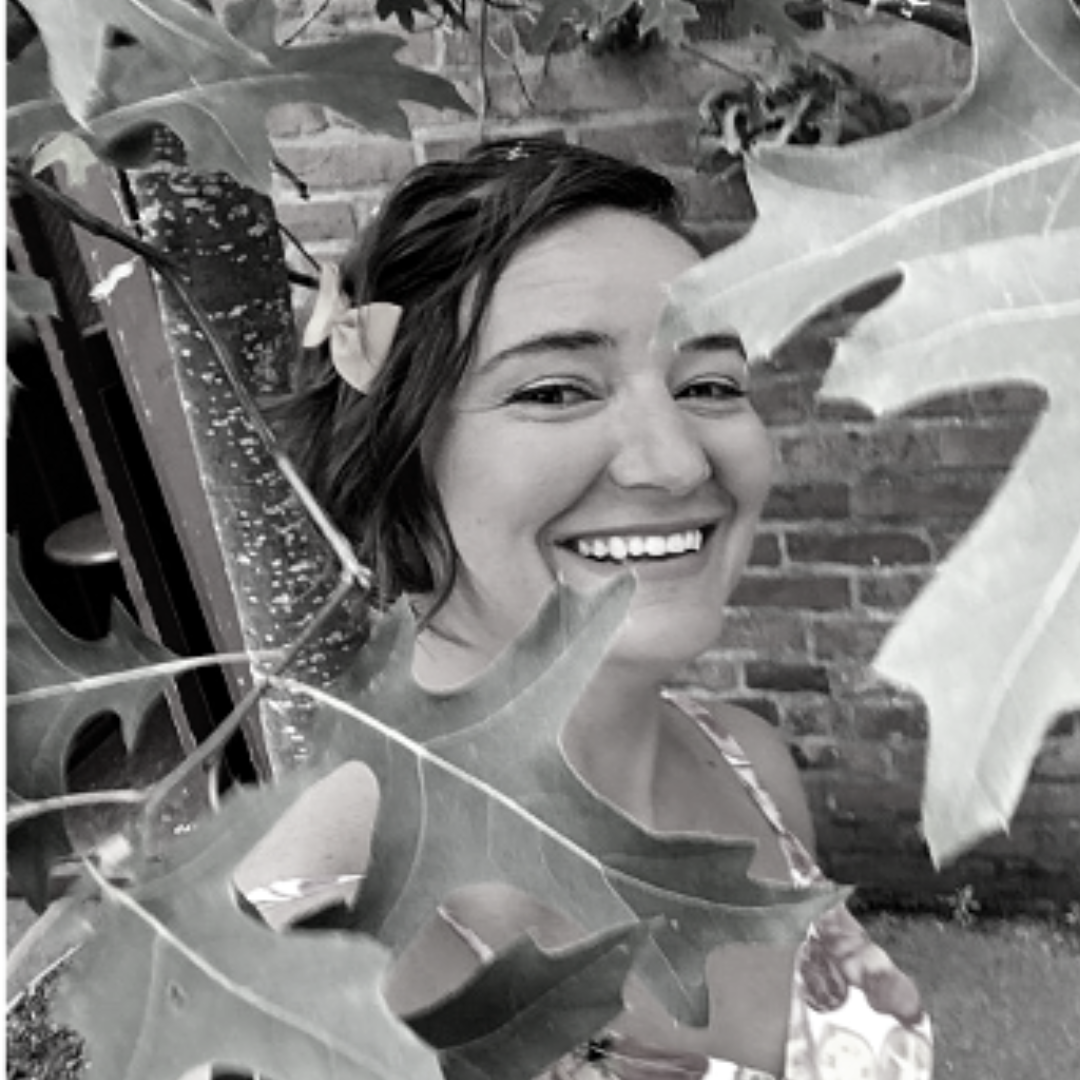 Elaine Fite

Color Guard Staff
Matt Fohn
Color Guard Staff
Matt Fohn's love for the performing arts started at a young age. At the age of 10, he began training at his local dance studio in southern Missouri taking classes in various styles of jazz, contemporary, ballet and hip hop. During this time, he also trained with some of the top choreographers in the dance industry; Brain Friedman, Mia Michaels, Sonia Tayeh, Brook Lipton and Gil DulDulao, just to name a few.
Drum Corps would soon play a significant role in his life after first experiencing it live in 2013. Matt would go and march with the Colts Color Guard in 2014 & 2015, Bluecoats Color Guard in 2016 & 2017, and Blue Devils.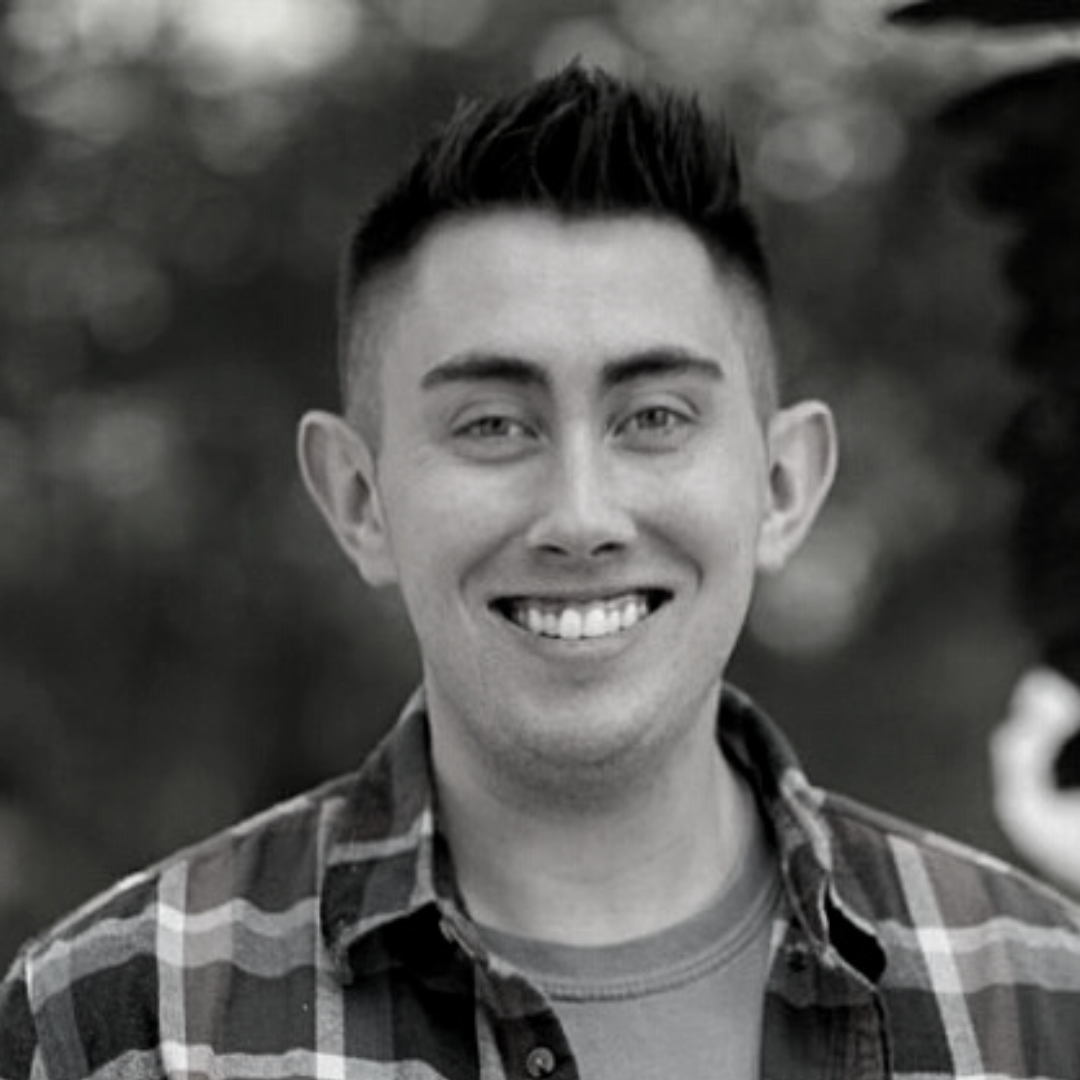 Matt Fohn

Color Guard Staff
Becca LaManna
Color Guard Staff
Becca began her color guard career at Lakota West High School in 2013. With the Marching Firebirds, she had the opportunity to perform in both the Macy's Thanksgiving Day parade in New York City and the Rose Bowl parade in Pasadena, CA. After graduating, Becca started her drum corps marching career with the DCA corps Cincinnati Tradition in 2017. She has performed with DCI groups, such as the Oregon Crusaders, the Crossmen, and aged out with Carolina Crown in 2021. Aside from her drum corps marching experience, Becca has also performed in WGI with Lexis IW in 2019, 2020, 2022, Onyx IW in 2021, and Juxtaposition IW in 2023.
Becca has extended her love of the marching arts through teaching as well. She has taught a variety of high school groups such as Harrison High School (OH), Beechwood High School (KY), and Lakota West High School (OH). Most recently, she was a technician at Juxtaposition IW. She holds her A.A. in Integrative Studies from Northern Kentucky University.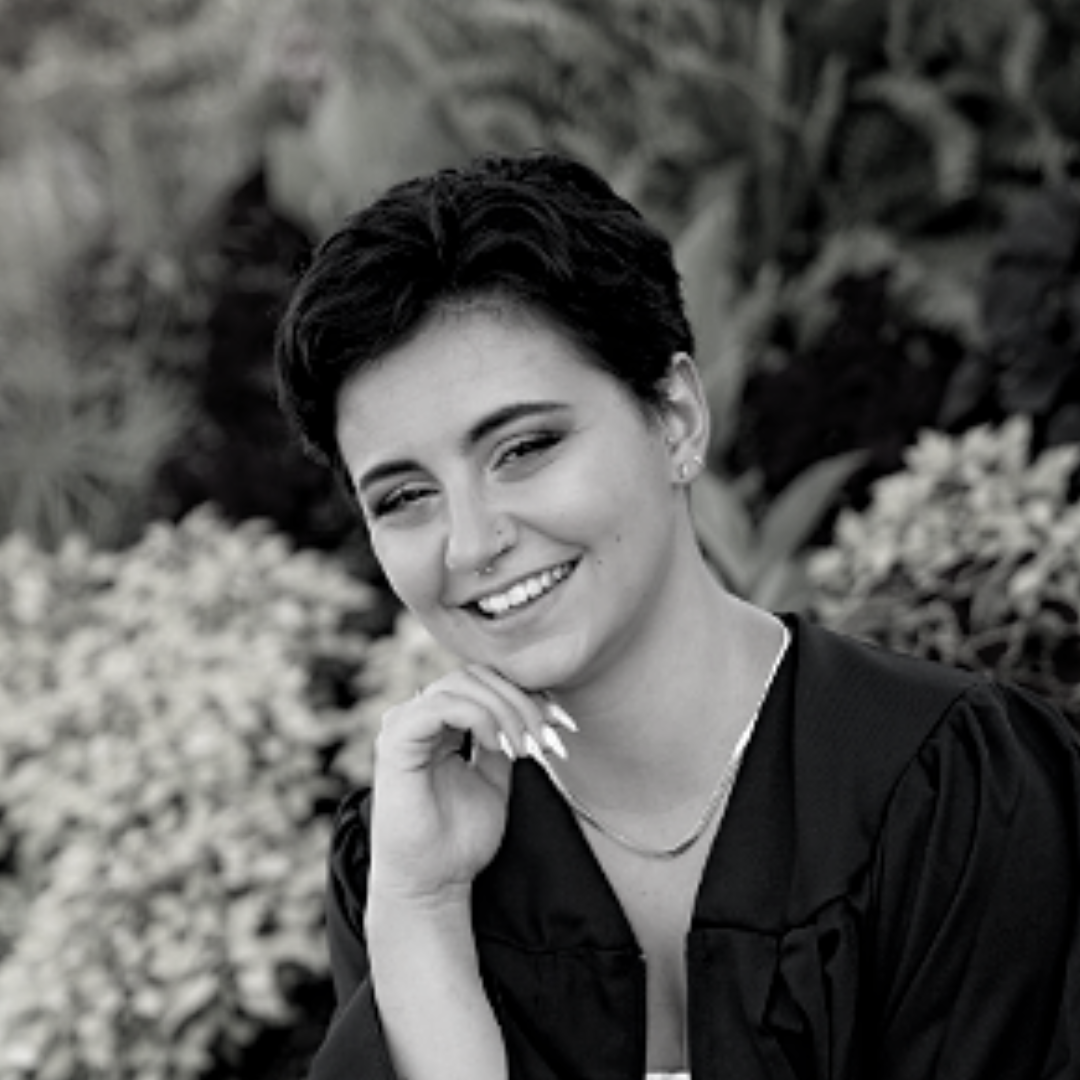 Becca LaManna

Color Guard Staff
Laurén Manriki
Color Guard Staff
Laurèn began her color guard journey her freshman year of high school in 2009. After graduating she continued her performance career with Vox Artium Winter Guard (San Diego, CA), where she competed with them for the 2014 through 2018 seasons. Over the years Laurèn has taught across San Diego county at several different programs; working this past year as a tech with Poway High School and starting the color guard program with Classical Academy. Laurèn first stepped into the DCI world when joining the Oregon Crusaders Drum and Bugle Corps color guard staff in 2018, and then the Spirit of Atlanta Drum and Bugle Corps staff in 2019.
Outside of the marching arts Laurèn has been involved with the dance program at Mira Costa College. She has been working towards a dance degree as well as a dance teacher's certificate, and has performed in several pieces for the school's dance shows.
Laurèn is very excited to work with Academy, and can't wait to see all they accomplish this summer!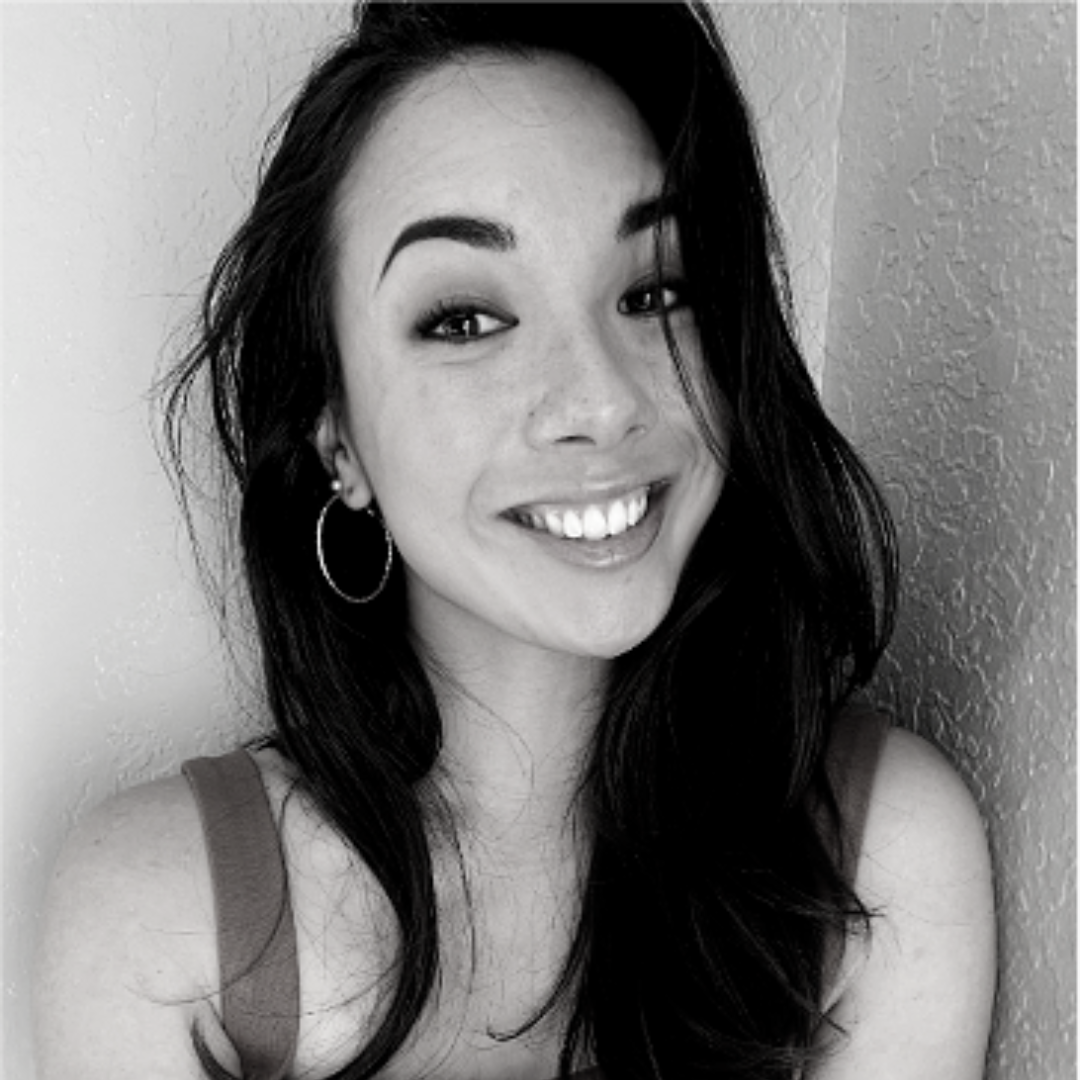 Laurén Manriki

Color Guard Staff
Jose Morales
Color Guard Staff
Jose began is marching career as a percussionist at Richmond Hill High School and joined the Richmond Hill Winter Guard where he began his color guard career. He has performed on the collegiate level with the Southern Pride Marching Band from Georgia Southern University, as well as on the DCI and WGI level. His performance experience includes Phantom Regiment Drum and Bugle Corps, Carolina Crown Drum and Bugle Corps, Aureus Independent, and Paramount World Winter Guard.
He has taught and designed for various organizations such as Crossmen Drum Corps, Spirit of Atlanta, Metanoia Winter Guard, Charles Towne Independent, Black Gold Winter Guard, as well as various schools in the state of Georgia and South Carolina. He is currently the color guard director and designer for Ashley Ridge High School.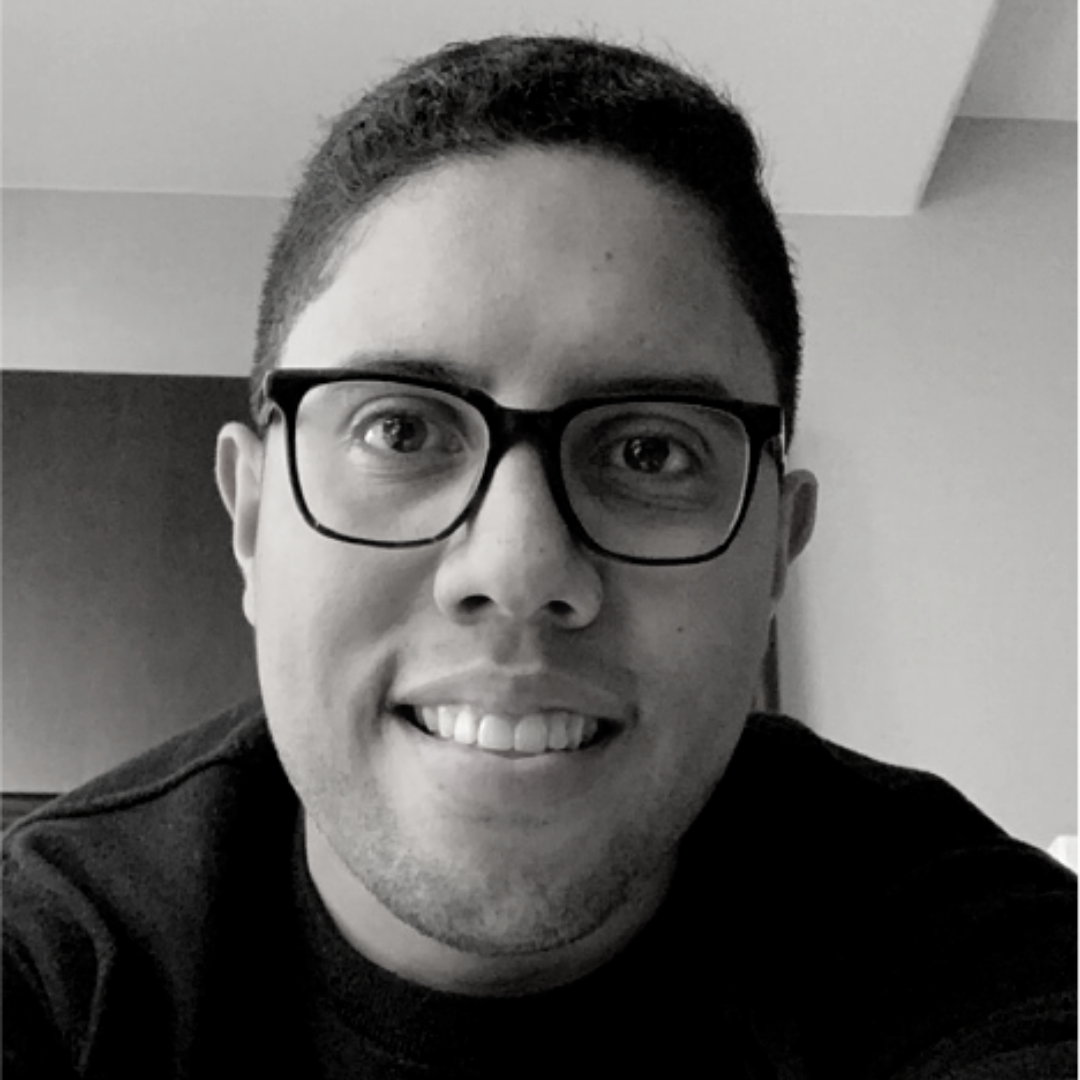 Jose Morales

Color Guard Staff
Lydia Page
Color Guard Staff
Lydia Page (she/her) began her color guard career at Highland High School, performing in the marching band and winterguard. After graduating in 2013, she began her drum corps career with The Academy Drum and Bugle Corps. She continued marching at The Academy serving as Color guard Captain from 2014-2016. She helped to lead the corps to their highest placement ever in 2016 when they became first time world class finalists at Drum Corps International World Class Championships. Lydia has also performed with FeniX Independent World in 2016 and 2017. Her teaching career began in 2014 at Highland High School and has worked at Mesa High School, Campo Verde High School, and most recently Higley High School. Lydia is currently the Color Guard Caption Head at Highland High School and the Assistant Director at Oasis Winterguard. Lydia graduated from Arizona State University in 2017 with a degree in Psychology and currently works at Medix Staffing Solutions as a compliance coordinator.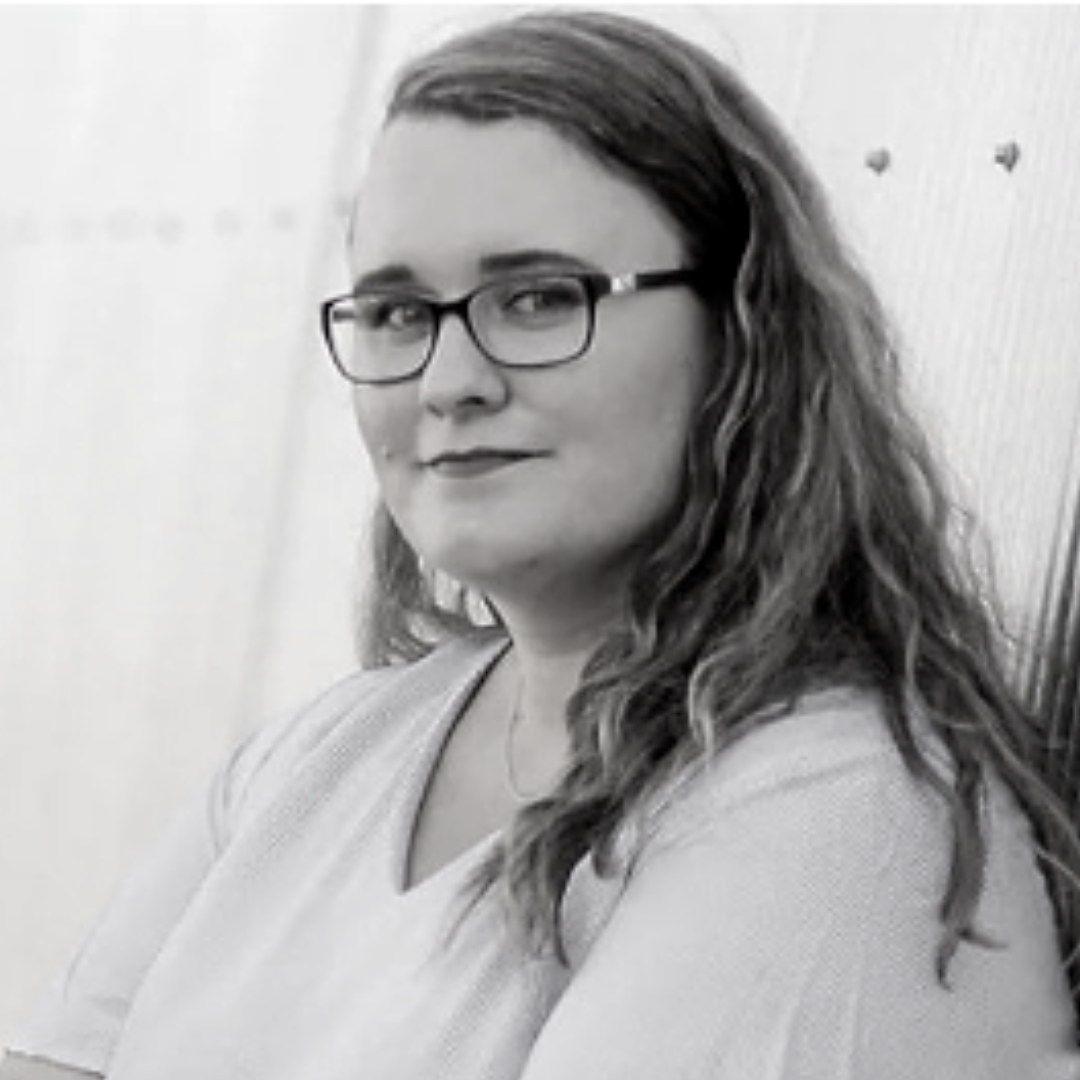 Lydia Page

Color Guard Staff
Damián Ramos
Color Guard Staff
Damián started his colorguard journey his junior year of high school in Chula Vista, CA. Upon graduating he was asked to return as an instructor where he was encouraged to audition for Vox Artium, where he would spend the next the 5 seasons all while teaching throughout San Diego county. After aging out he would return to Vox Artium as an instructor for three years. Damian now teaches at Poway high school and is an assistant manager at San Diego coffee shop.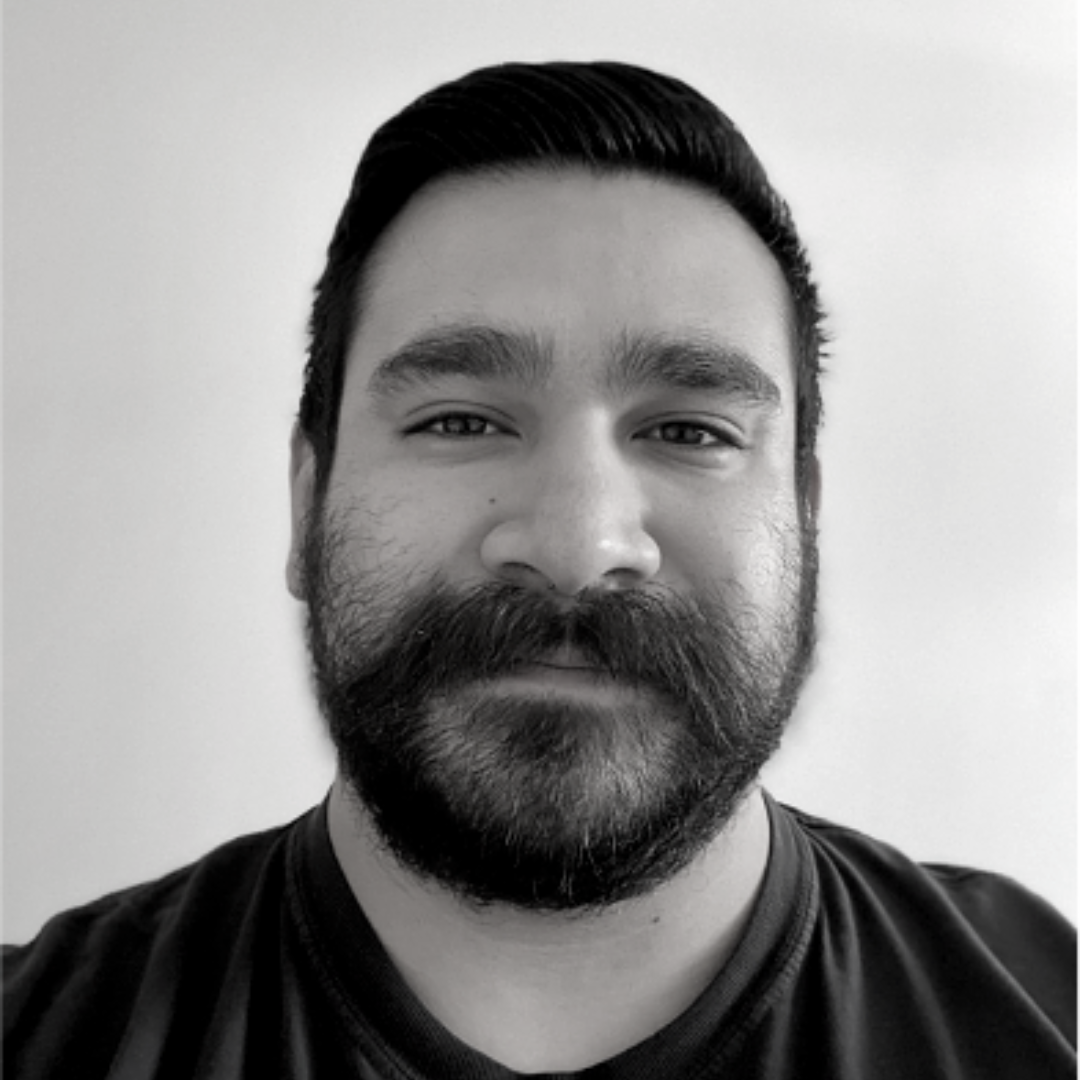 Damián Ramos

Color Guard Staff
Jeremiah Wade
Color Guard Instructor
Coming from Sacramento, California, Jeremiah began performing in his high school's Wind Ensemble, Symphonic Band, Orchestra, and Color Guard. His passion for music and performing would take him to the Sacramento State University Color Guard, which he captained from 2014 to 2018, and to the Sacramento Mandarins Color Guard, captaining the 2016 and 2017 seasons and taking the corps to its first World Class DCI Finals in 2018. Since 2018, Jeremiah has been a member with the acclaimed Imbue Winterguard, never leaving the Top 5 of WGI Finals and also performing in WGI Tokyo in 2019.
Asides from performing, Jeremiah has also been teaching various color guards at middle school, high school, and collegiate levels since 2015. In 2018, he was announced as Color Guard director and choreographer for Sacramento State. He also joined the Mandarins Academy staff as Color Guard director from 2016 through 2019. Since then, many of his students evolved their skills and went on to march various world class DCI and WGI ensembles including The Academy, Blue Knights, Mandarins, and Blue Devils.
Jeremiah currently resides in Long Beach, California and has a career in emergency management. He also enjoys playing tennis, spending time with his pets, and strength training. This will be Jeremiah's first season with The Academy, and he is very excited to be a part of this esteemed organization.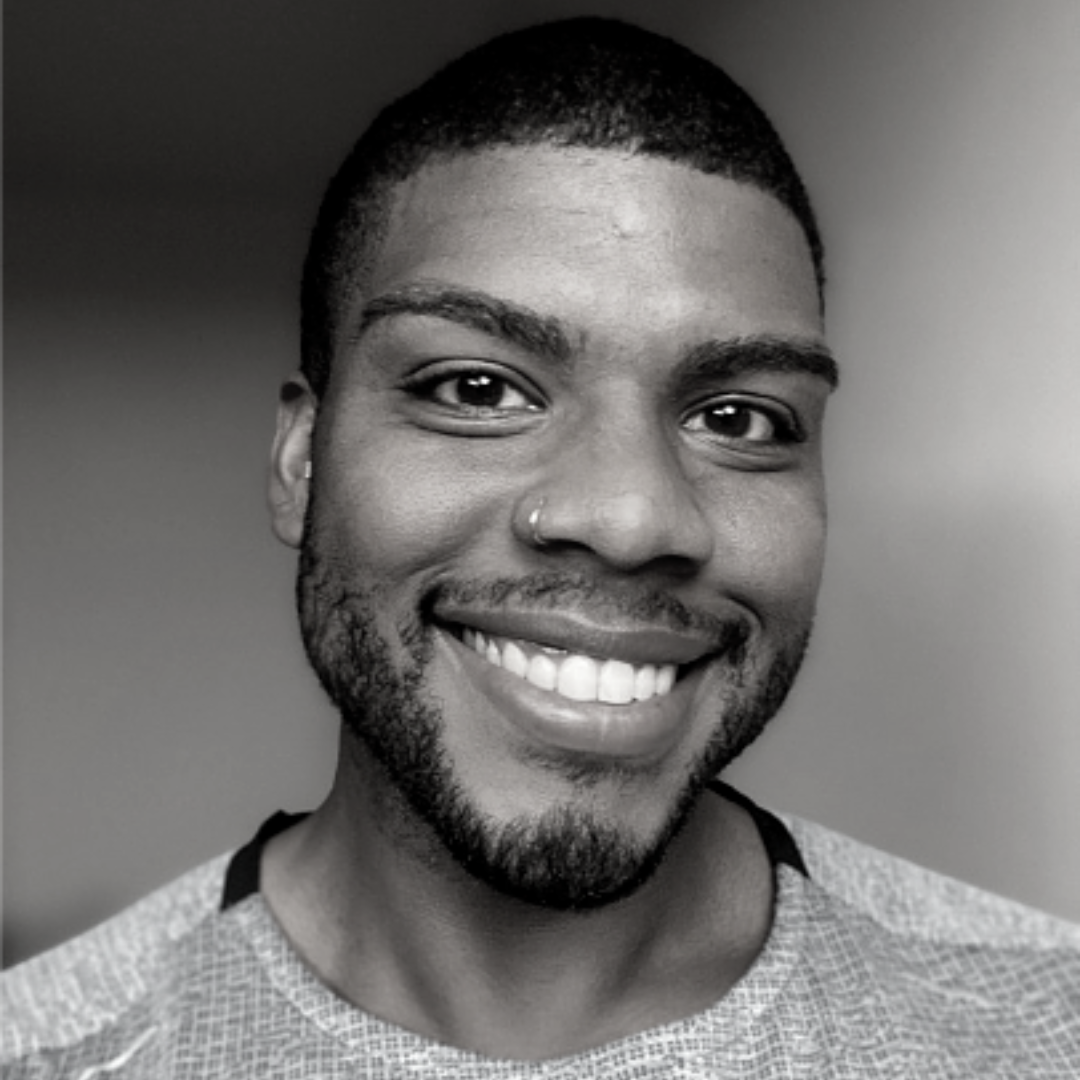 Jeremiah Wade

Color Guard Staff
Emily Yraceburu
Color Guard Instructor
Emily is a Northern California native who currently lives in Southern California. She marched Bluecoats from 2015-2016. She marched Imbue winter guard from 2014-2019 and was on staff in 2020. Throughout the years Emily has additionally taught several high schools in Southern California and is currently teaching Sunny Hills High School. In 2019 she also taught Blue Knights and is eager to return to teaching drum corps!
Outside of color guard, Emily works as a case manager in Orange County and enjoys filling her apartment with houseplants.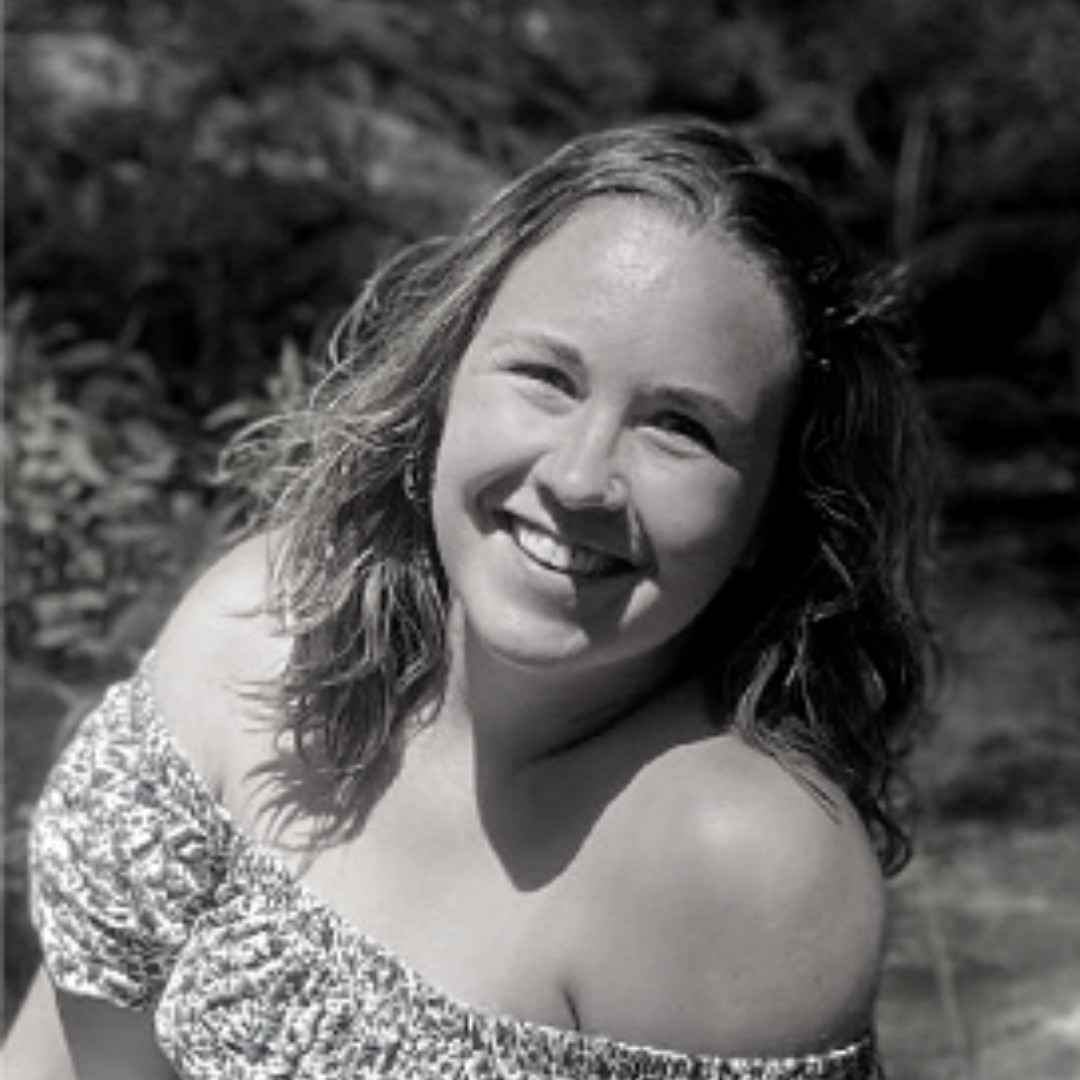 Emily Yraceburu

Color Guard Staff
Cali Abramson
Color Guard Intern
Cali is receiving her Bachelors of Arts in Public Relations, Advertising, & Applied Communications with Florida International University(FIU), and has a minor in Dance. Still an active performer, Cali just finished her fifth and final year as a member of the FIU Color Guard. Recently, she is spinning with AMP World for the 2023 WGI season. She has spun with Western High School and South Plantation High School, as well as multiple independent organizations. She has marched DCI with the Spirit of Atlanta Drum & Bugle Corps (2018-2020) and the Bluecoats Drum & Bugle Corps in 2021. Her teaching experience includes working with Western High School, Doral Academy Charter, Coral Reef High School, Ferguson High School, Southwest High School, and FIU Blue.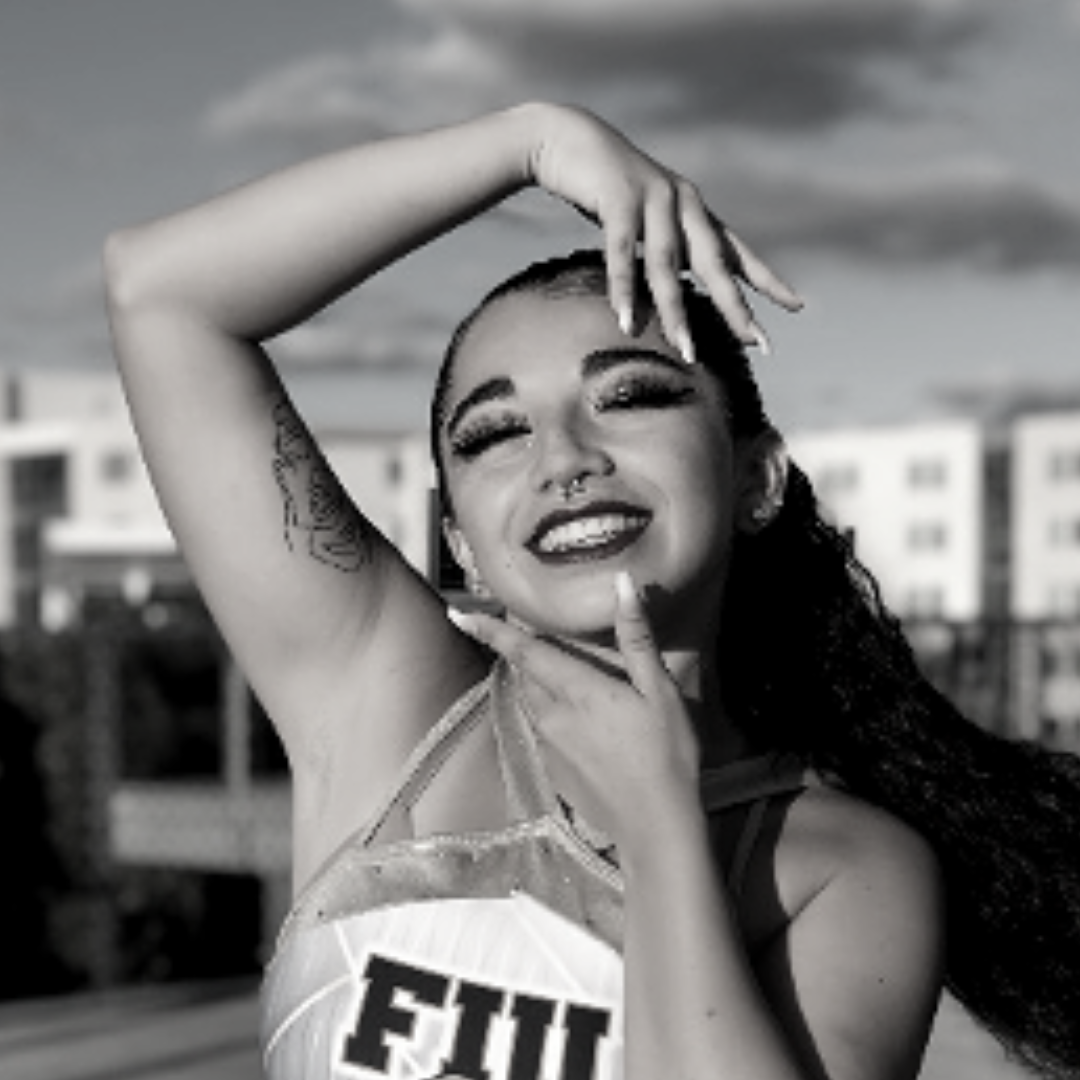 Cali Abramson

Color Guard Intern
Kaitlyn Bettis
Color Guard Intern
Kaitlyn Bettis has been involved in the pageantry arts since 2010. Native to Georgia, she attended Ola High School where she began her pageantry journey. While at Ola, Kaitlyn was a WGI finalist for multiple years. Kaitlyn performed three season of drum corps before aging-out in 2021. She was a member of Reverie Open Winter Guard as well as Atlanta Quest. Kaitlyn has been working with FIG independent and is the Guard Director of a local high school. For the past seven years, she has worked with various schools throughout the state of Georgia.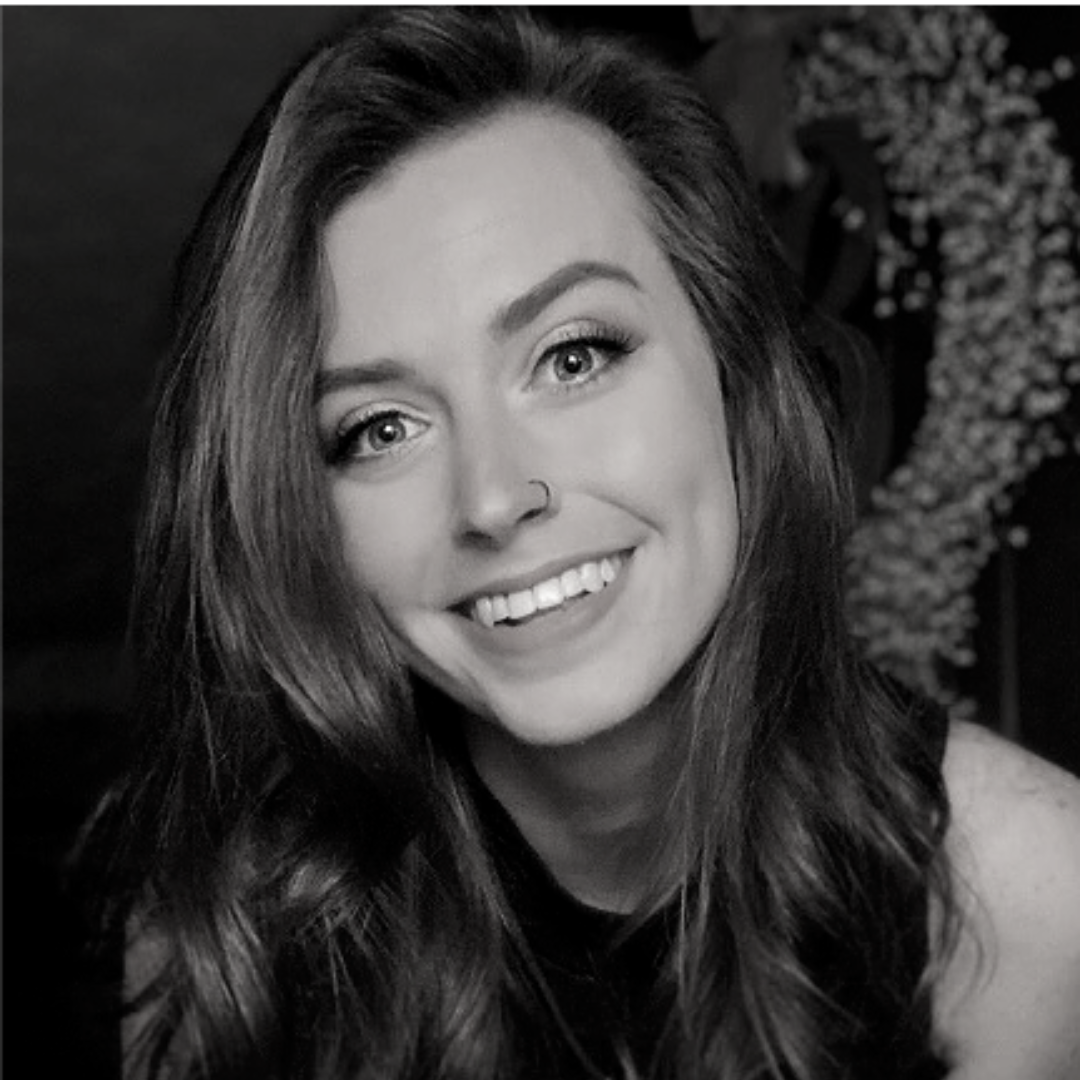 Kaitlyn Bettis

Color Guard Intern
Nic Schlip
Color Guard Intern
Nic's performing arts career began at Saguaro High School in 2014. He started his world class career with The Academy as a Junior in high school for the 2016 summer, and continued at The Academy for the '17 and '18 seasons as well. Nic then performed with the Bluecoats for the 2019, "20", and '21 seasons. His winterguard experience includes Fenix Independent 2018 and Oasis Independent 2019-22.
On top of his performing experience, Nic has been teaching color guard in Arizona for the past 5 years. He currently serves as a choreographer and technician at Higley High School and Basha High School. Aside from the world of the performing arts, Nic also has a B.S. in Psychology with a certificate in LGBTQ+ studies. During the day you can find Nic working as an elementary school special education teacher.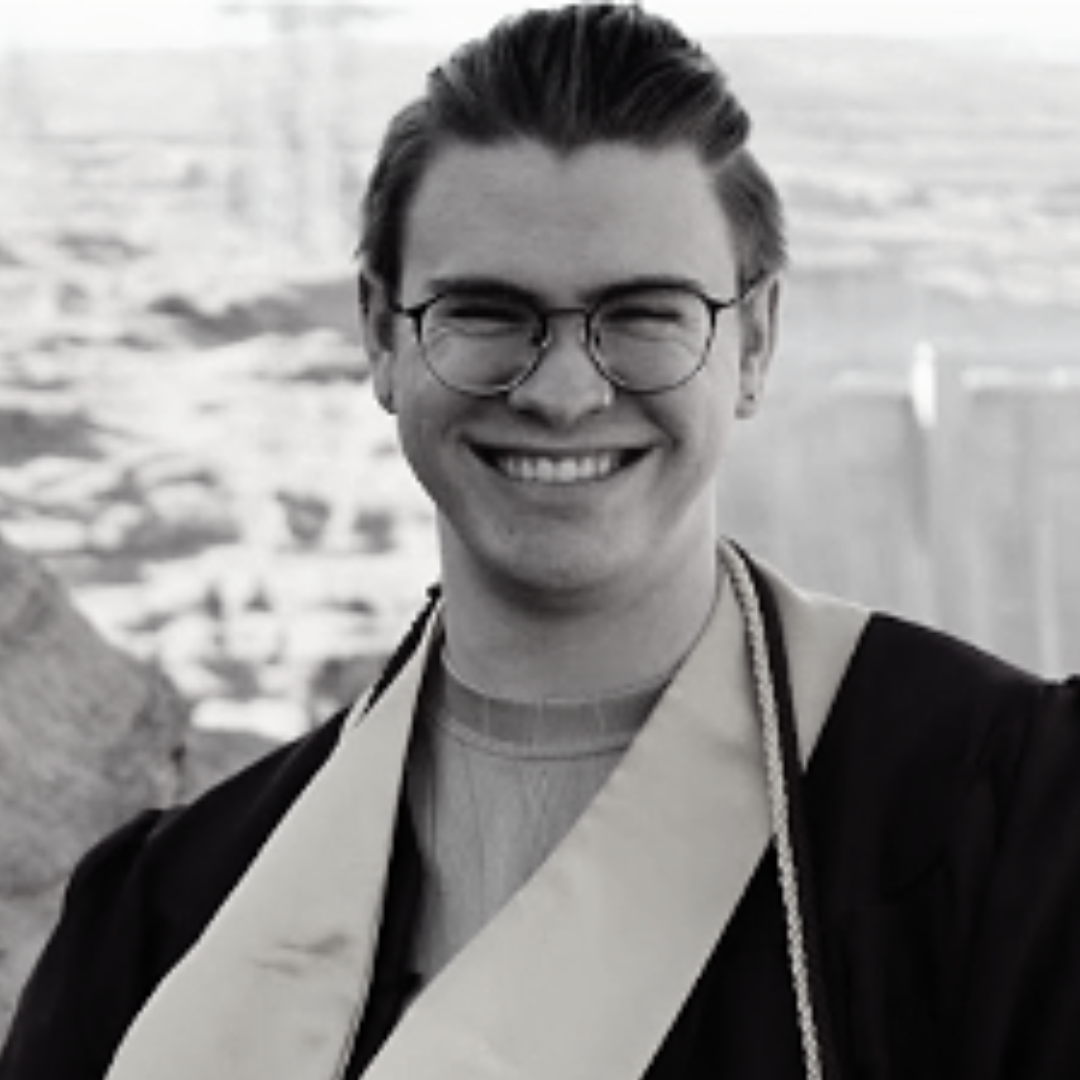 Nic Schlip

Color Guard Intern
Zeth Shirley
Color Guard Intern
Zeth grew up in Arizona and began his color guard career at Desert Vista High School in Phoenix. After graduating, Zeth worked with Fred J Miller as an instructor for their summer clinic series. Zeth has also performed with the ASU Sun Devil Marching Band, Oasis Winterguard and Carolina Crown. Aside from his performance career, Zeth has worked with schools in the state as an instructor/choreographer. Currently, Zeth works as the Director at Basha HS (Chandler, AZ).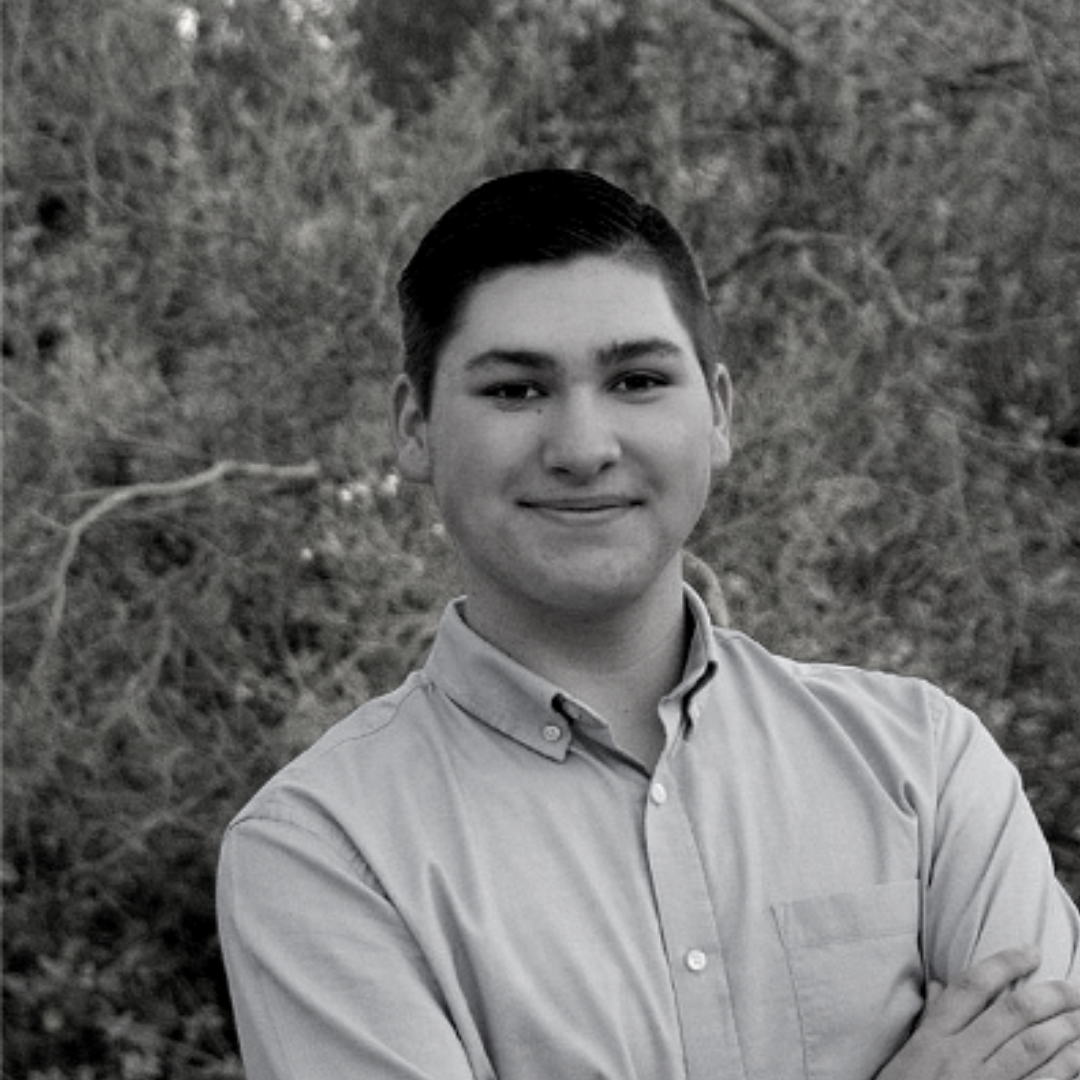 Zeth Shirley

Color Guard Intern
Cassie Wyatt
Color Guard Intern
Cassie was born and raised in Gilbert, Arizona and is currently an aid in a kindergarten through second grade autism classroom while working towards becoming a SPED teacher.
Cassie has been performing her whole life, but started colorguard in 2013. Since then, she has marched at Genesis Drum and Bugle Corps in 2017 and the Academy Drum and Bugle Corps in 2019. She has also marched at Oasis Winterguard from 2018 to 2023.
Although Cassie has taught at various schools in Arizona and has directed programs from elementary through high school, she is currently the caption head at Sossaman Middle School and a tech at Highland high.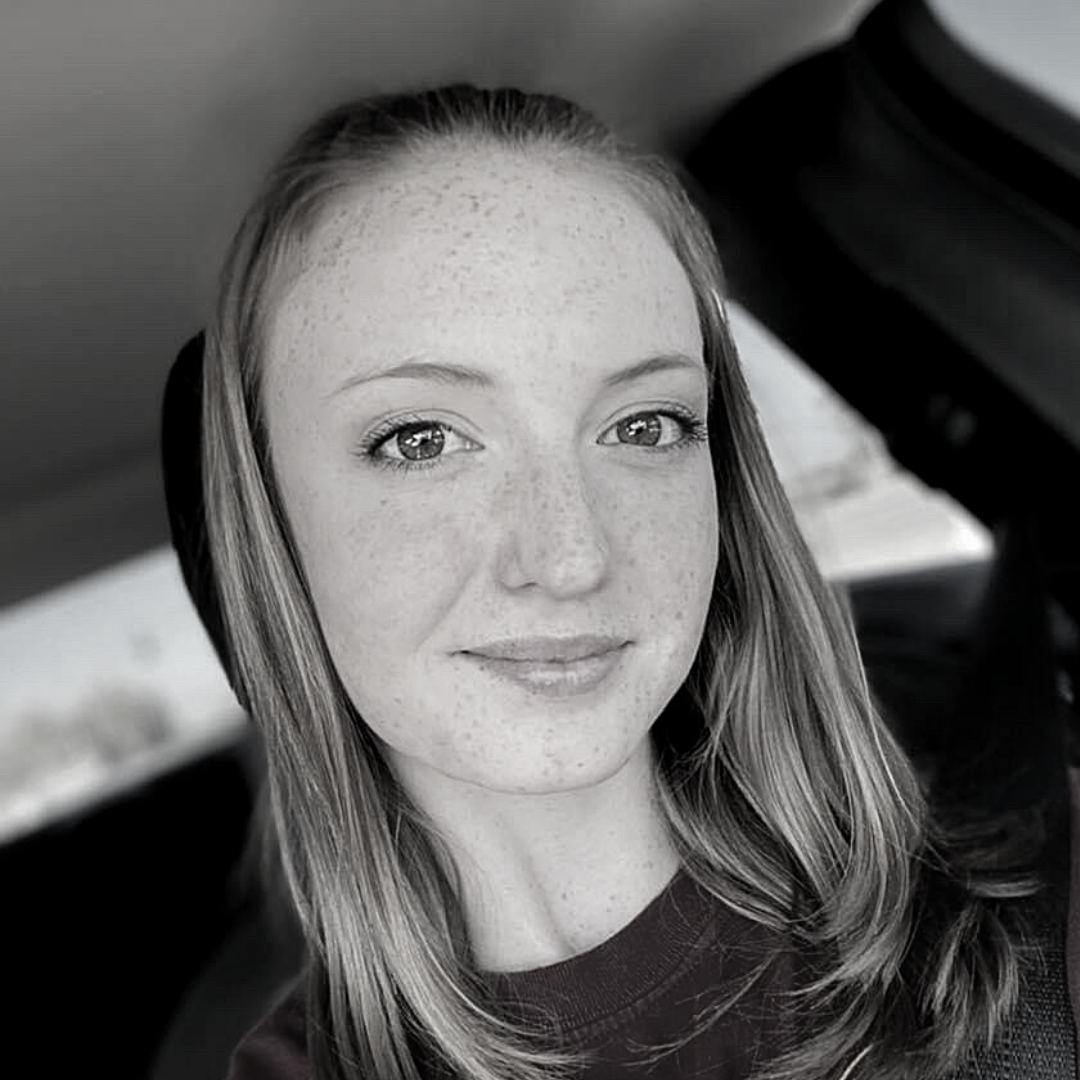 Cassie Wyatt

Color Guard Intern
Color guard auditions continue
Round 2 of Color Guard auditions are held on January 13-15 in Phoenix, AZ.  Video auditions are ongoing.  Register for one of these audition opportunities to get your materials and take the first steps towards marching in 2023.  
Register to audition here
more info on 2023 season here