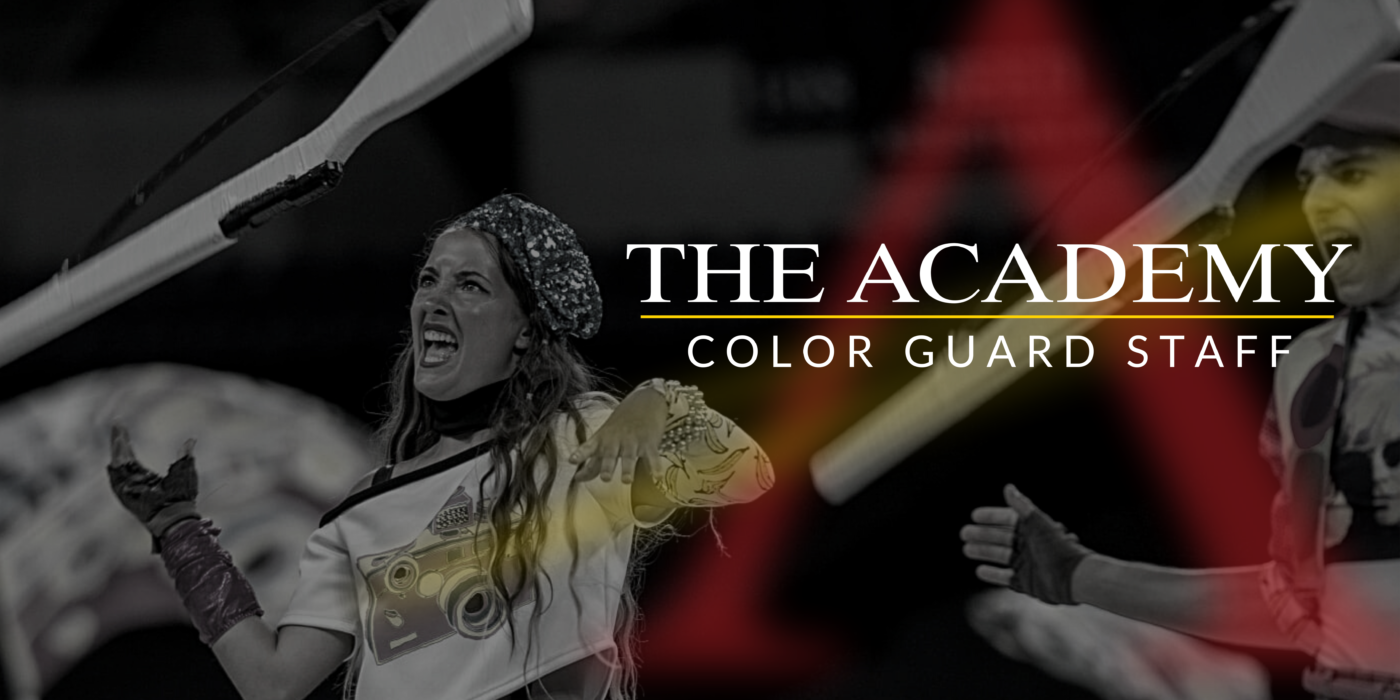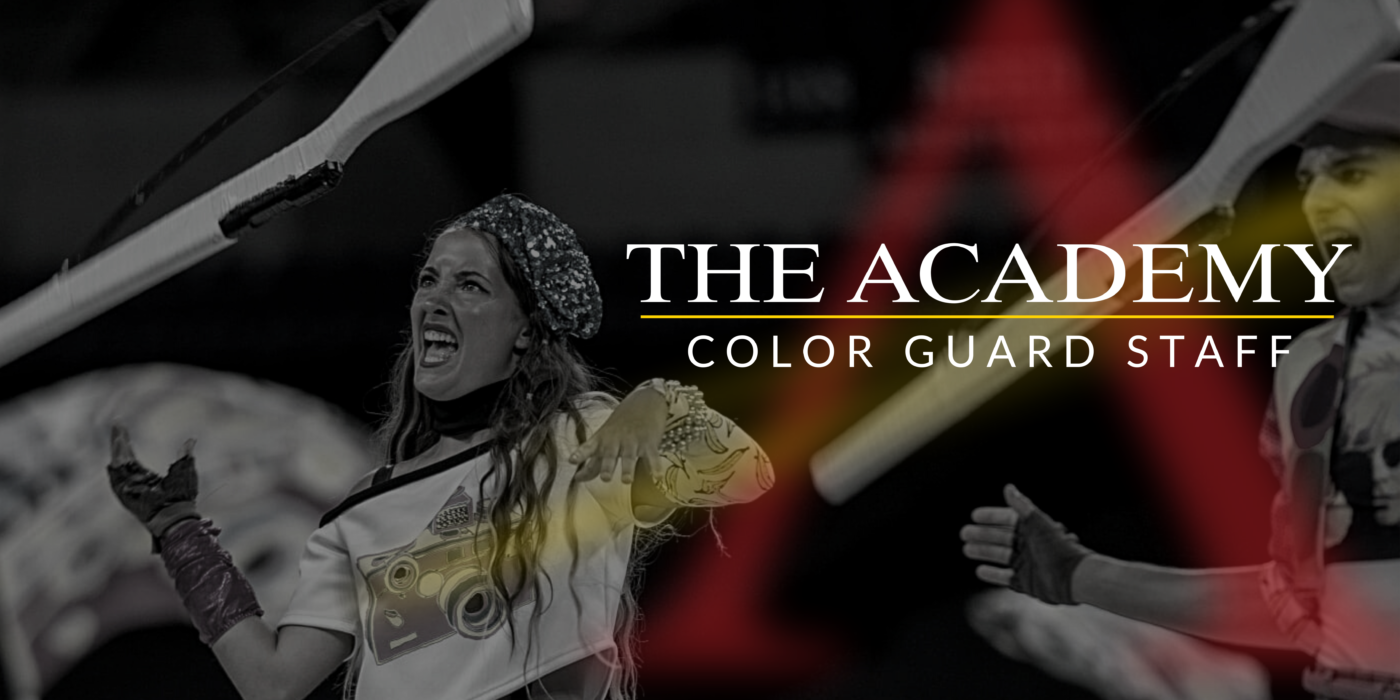 Susan Wessel
Color Guard Caption Head
Susan Wessel has been involved in the pageantry arts since 2004. She graduated from the University of Central Oklahoma in 2011 with her Bachelor of Science in Education (B.S.Ed.). Susan performed with the Blue Knights Drum & Bugle Corps Color Guard in 2009 and 2010 and interned for the corps twice following her age-out. She was an inaugural member of Eclectix Independent Winter Guard and the Assistant Director and Designer of the program when they medaled at the 2015 WGI World Championships.
Susan started working with Southmoore High School in 2016 and is the Visual Coordinator and Guard Director of Choctaw High School. Since Susan began at Choctaw in 2007, the program has grown from five members to four winter guards totaling upwards of a hundred members each year. Choctaw HS has been awarded numerous state championship titles and were WGI World Championship Finalist in 2016 and 2019.
For the past fifteen years, Susan has worked with schools throughout the state of Oklahoma. Recently she has collaborated with ZBarber Designs in program coordination, training and design for various scholastic and independent organizations across the Midwest. Susan was President of the Winter Guard & Percussion of Oklahoma Circuit during 2020 and 2021 and has served on the executive board for the past nine years. She currently resides in Oklahoma City where she is a full-time dog mom of four.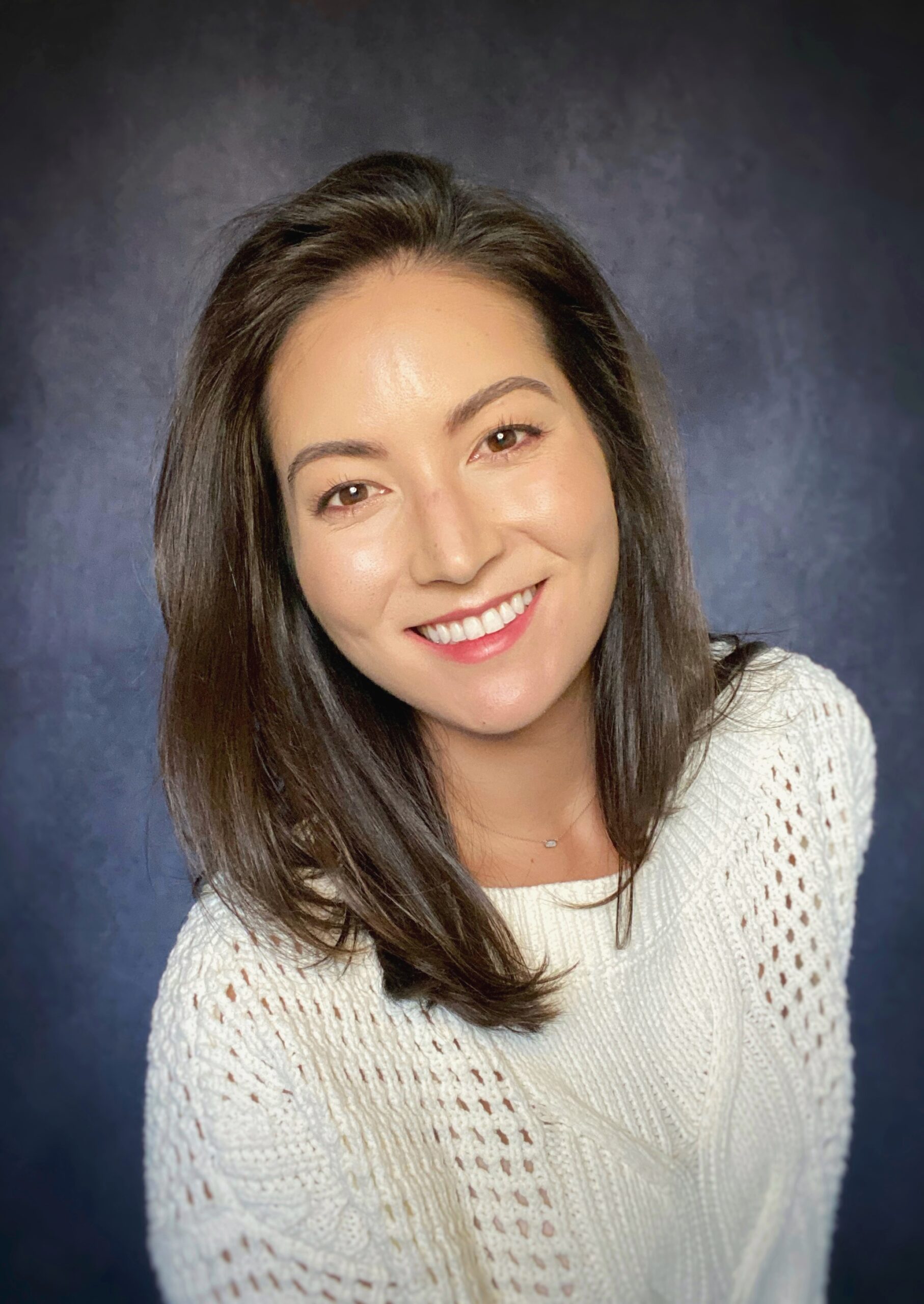 Susan Wessel

Color Guard Caption Head
Erin Gonzalez
Color Guard Assistant Caption Head
Erin Gonzalez (she/her) has been a member of the Academy Guard staff since 2019. She received a bachelors in Music Education from University of TN and has spent the past decade teaching in the pageantry arts from elementary level to world class in local circuits, WGI, and DCI. Erin recently moved to East TN where she is reviving the guard program at Tusculum University. In addition, she has multiple design and choreography clinics for fall and winter guard programs scattered across the country. When she is not involved in the arts, Erin enjoys family time in the mountains with her husband and dogs. The end of 2021 also bring a new addition to the family! Baby Gonzalez is due December 24th, 2021.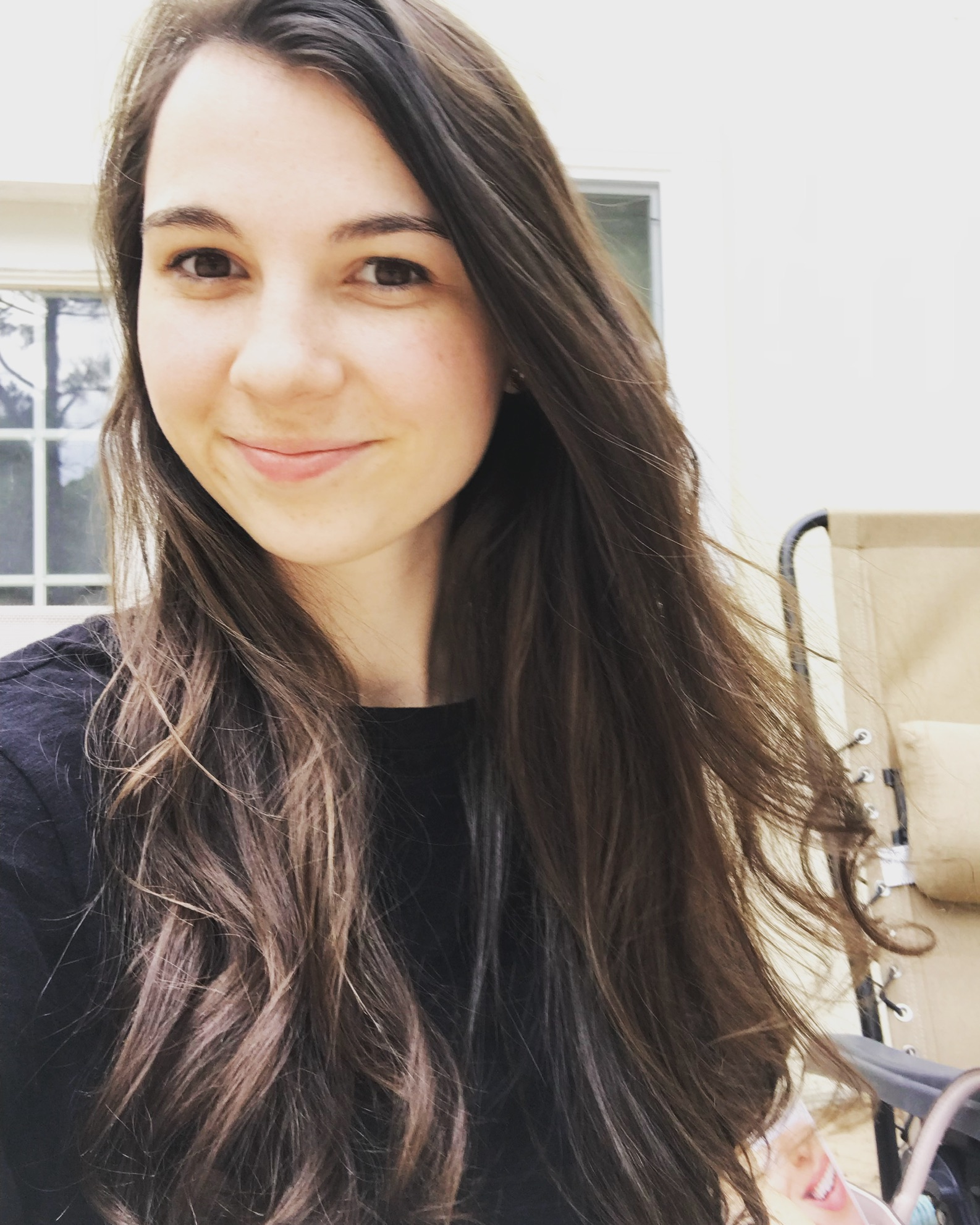 Erin Gonzalez

Assistant Caption Head
Liza Noriega
Movement Specialist
Born in New York, Liza Noriega migrated to Arizona in 1982.  She earned her Bachelor of Fine Arts with K-12 Certification in Dance at Arizona State University and her Master's Degree in Educational Leadership at Northern Arizona University. She began her color guard career at Coronado High School in 1982 and is now celebrating 40 years as a choreographer, clinician, and performance coach throughout Arizona, California and Colorado.  In 1991, she began her drum corps teaching career with Arizona Sun and in 2004, continued with The Academy Drum & Bugle Corps.  She was also on design staff for the Academy Winterguard who were Bronze medalist at WGI.  Her drum corps continued as she worked with Academy Drum & Bugle Corps and Blue Knights. For 10 years, she worked with the ASU Marching Band as a Movement Instructor for the nearly 400 member band and colorguard and is an integral part of the design team for FeniX Independent World Guard Design Team– WGI Finalist 2013, 2014 and 2015.  In addition, she directed The Academy Summer & Winter Youth Guards (ages 5-12) who, according to Liza, "they continue to steal my heart."
Liza has been the director of Dance and Color Guard at Desert Mountain High School since 1995 while serving as the Performing Arts Department Chair for 6 years.  There, she manages an Arizona Chapter for National Honors Dance, Teaches Inter Baccalaureate  Dance, Cultural Connections and is founder and director of "Desert Dance Company." She has earned numerous scholarships and Educators Awards through the National Dance Educators Association.  In 2010, she was selected as the Charros Educator of the Year by her peers. In 2012 she earned the nationally recognized, Bill Evans excellence in teaching award by NDEO and AZDEO. In 2013, she was inducted into the WGAZ Hall of Fame. This Fall, Liza has been enjoying her colorguard judging experience through ABODA.
Liza has been happily married to her husband, Phillip, for 33 years and has 3 beautiful children and a daughter-in-law. Her most satisfying accomplishment is that all her children can dance!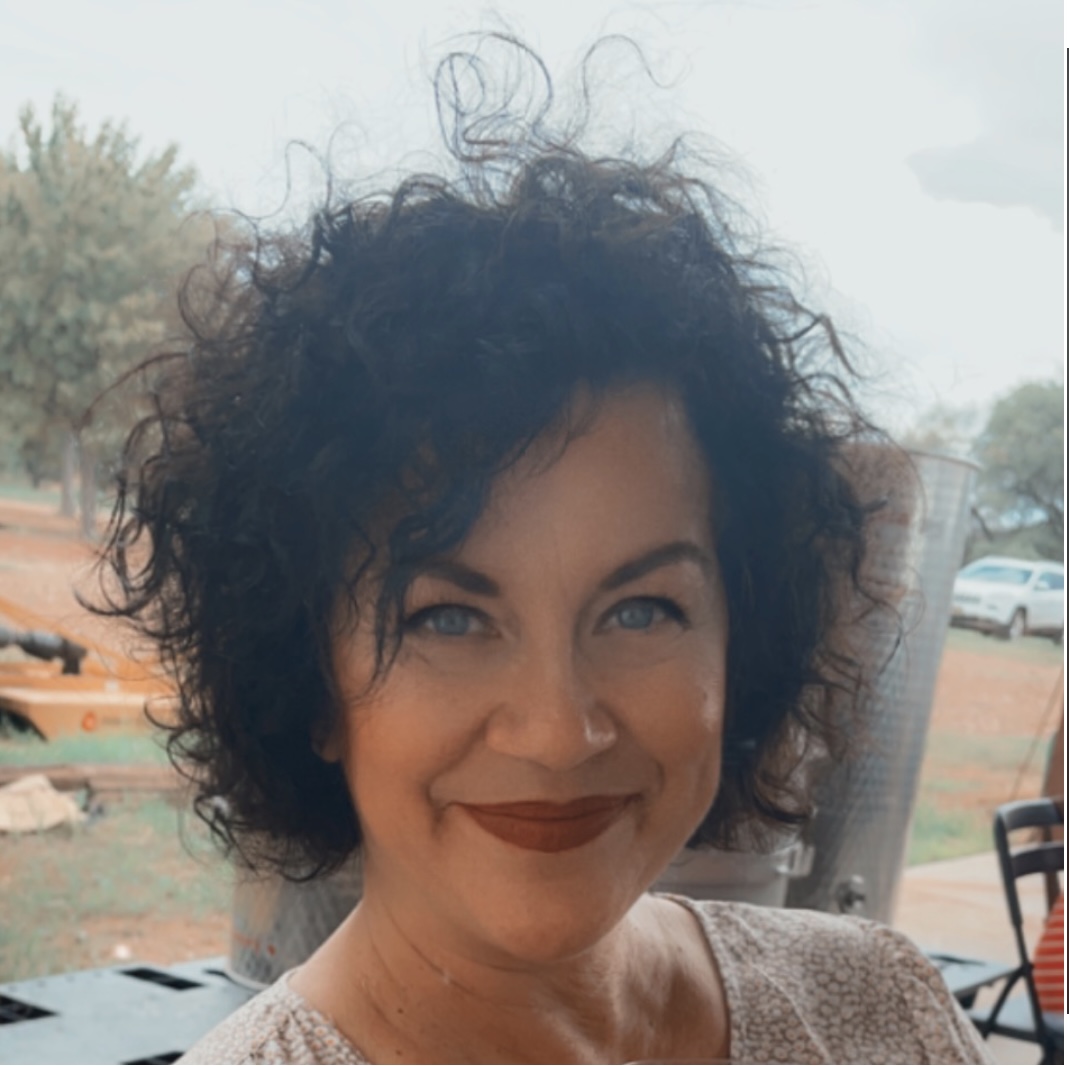 Liza Noriega

Movement Specialist
Zachary Barber
Choreographer
Zachary Barber has been involved in the pageantry arts for almost a decade.  He started performing during 2013 with Avidity independent Open and marched with them until 2016. During the summer he participated in the Madison Scouts Drum and Bugle Corps during 2013-2015 and 2017. Ending out his performing career, he shared space amid many inspiring performers and educators with Lexis World in 2017. Though he loved his time performing, his passion for the activity came out when he began teaching and designing.
‍From being a tech and choreographer to an active show designer and coordinator across the nation, the knowledge and lessons he has learned are priceless. He has had the privilege of working with groups such as the Blue Springs Golden Regiment, Academy Drum and Bugle Corps, Edmond Memorial high school, North Hardin high school, Lexis World, Ionic winterguard and many others.
In the last year Zachary has worked to establish his own company known as Zbarberdesigns and has continued to surround himself with top designers and educators to push not only himself but the programs he works with as well.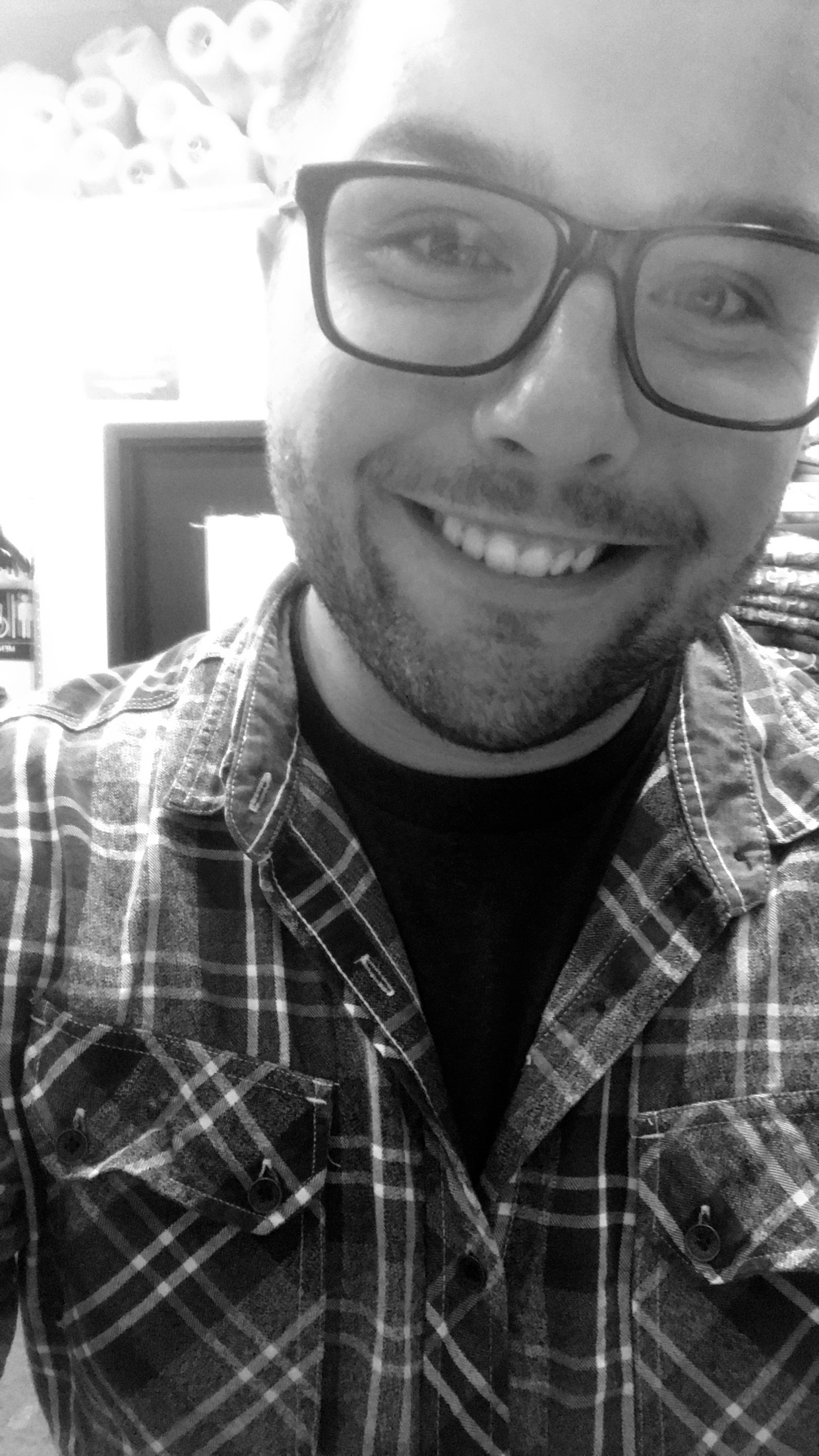 Zachary Barber

Choreographer
Kaitlynn Carter
Choreographer
Kaitlynn is currently the director at Southmoore High school in Moore, OK. She began her color guard career at her alma mater, Choctaw High School and has worked with various programs across the United States. Kaitlynn marched with the Carolina Crown for 2015 and 2016 and continued with the color guard staff move to Boston Crusaders in 2017 and 2018. The 2016 Carolina Crown and 2018 Boston Crusaders were awarded the George Zingali Color Guard Caption Award. She performed with the Pride of Cincinnati in 2016 and 2017 where they were awarded the World Class Gold Medal at WGI World Championships Finals both years. For 2021, Kaitlynn was on staff at Boston Crusaders working with the color guard. This will be Kaitlynn's first year with the Academy.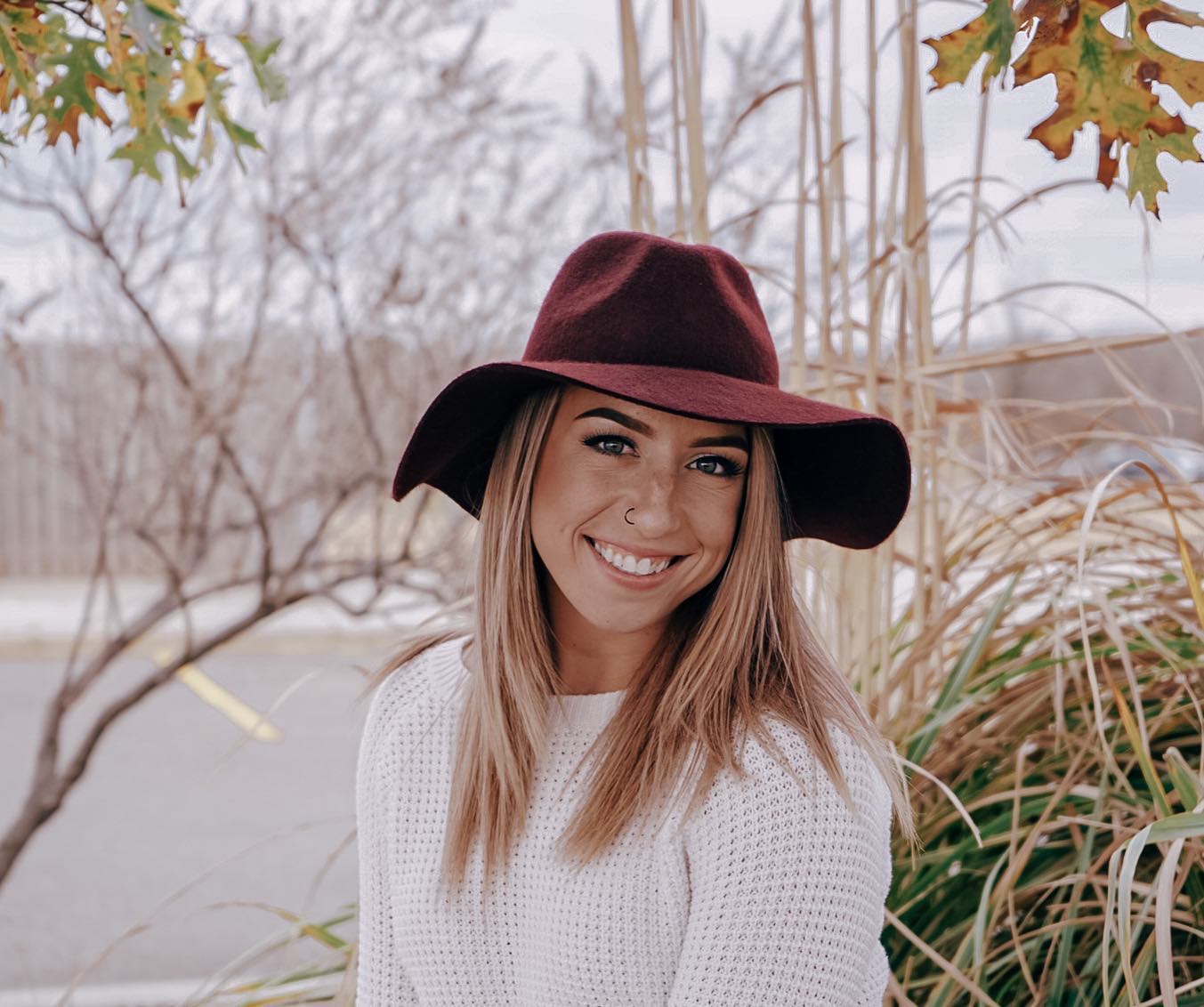 Kaitlynn Carter

Choreographer
Aly Harris
Choreographer
Aly Harris began her Colorguard career at Tarpon Springs High School in 2011 and has been following her passion for the activity ever since. Her experiences at Tarpon Springs led her to march Bluecoats Drum and Bugle Corps in 2015, 2017 and 2018 and Bluecoats Indoor in 2019.
During and after her time as a marching member, Aly began teaching and choreographing with a number of A, Open, and World class groups. Those schools include Tarpon Springs HS, Pendleton Heights HS, Lawrence Township HS, Edmond Memorial HS, Choctaw HS, and Edwardsville HS. Her mission is to always provide a safe environment that aids in the development of our activity from an educational standpoint while encouraging artistic and personal growth.
Aly currently resides in Dallas, Texas as the Colorguard Director for L.V Berkner High School.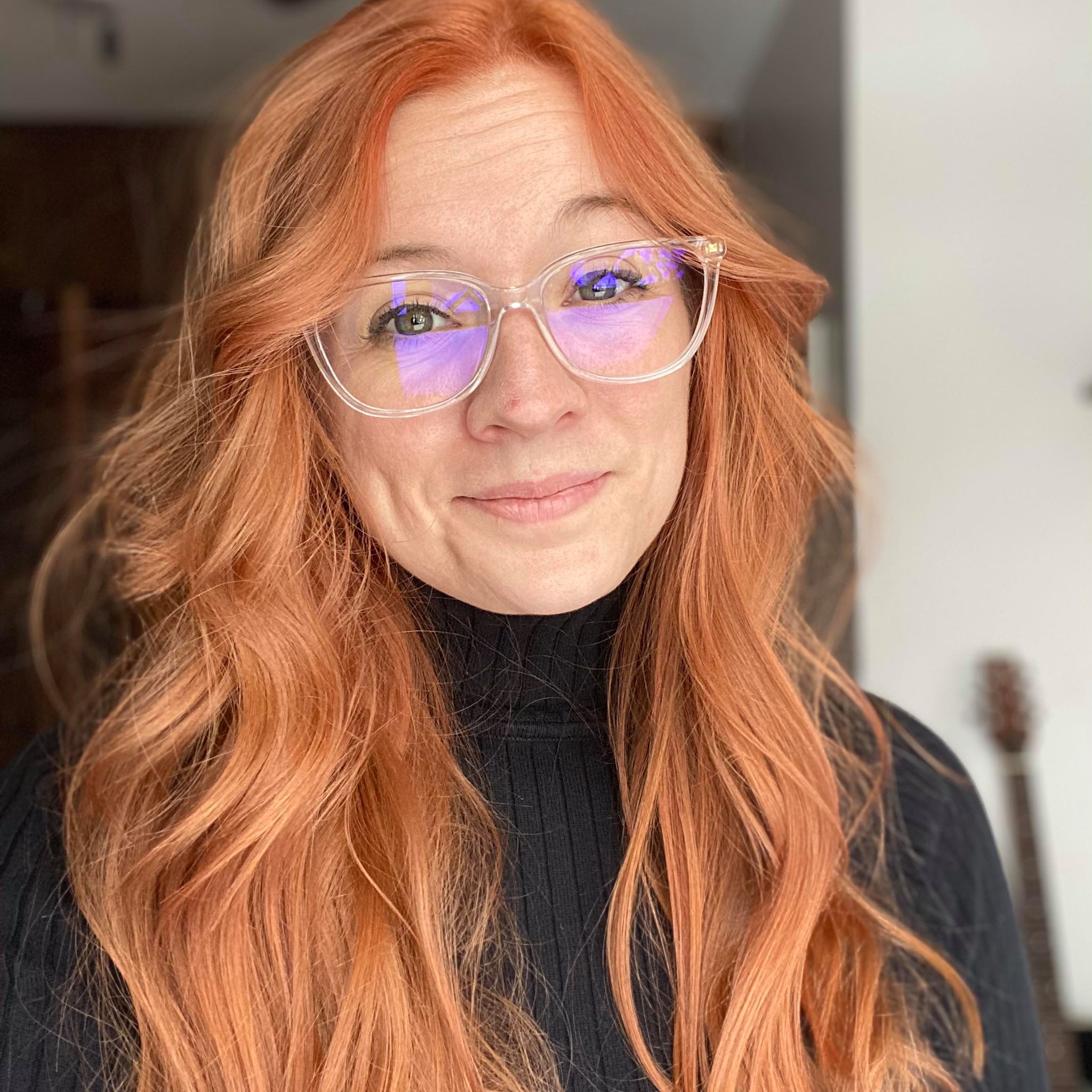 David Arvin
Choreographer
David Arvin, a native of Moore, Oklahoma, began his career in the marching arts as a percussionist before venturing into the color guard activity. As a performer, he spent his summers with The Troopers and The Blue Knights Drum and Bugle Corps and his winter seasons with Eclectix Independent, Central Independent, and CGT Dallas.
His teaching career began by helping open Southmoore High School's program its inaugural year before moving to Tulsa, Oklahoma to become the director of the Union High School Guard Programs. In his time at Union, he helped the program become a Grand Nationals Finalist, WGI Open Class Finalist, and a State Champion many times over. David also served as a choreographer and technician for The Blue Knights (2012-2017), Eclectix Independent (2012-2014,2016), and Kickapoo High School (2016-2020).
During his time in Oklahoma, David served a two-year term as the Circuit President of WGPO (Winter Guard and Percussion of Oklahoma) in addition to serving on numerous councils and committees. David has also served in the Secretary position for NTCA, (North Texas Colorguard Association). After performing with CGT Dallas, David decided to relocate to Texas to further his teaching career working with Coppell High School, Prosper High School, and was the Director at JJ Pearce High School.
Additionally, he also served as the Asst. Director of CGT Denton for their 2019 debut in World Class, and continued in this role for the 2020 season. He is currently the Guard Director at Rock Hill High School where he opened the school and established the program in the fall of 2020.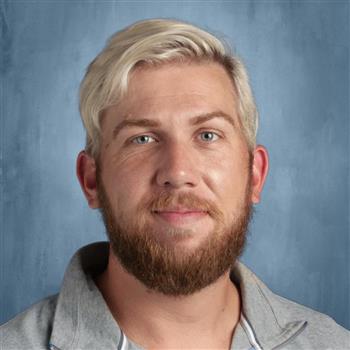 David Baker
Instructor
David Baker has been teaching color guard since the Fall of 2014 where he started at Ashland-Greenwood High School. In the spring of 2017, he was invited to teach at Bellevue West High School and has been the Director there since 2018. David's teams consistently finish in the top tier of their peers in local and national circuits, earning several accolades and awards. Currently, he also holds a technician position with the Academy Drum and Bugle Corps from Tempe, AZ, as well as choreographing for multiple programs throughout the U.S.
In his first few years of teaching David also performed with the Blue Stars Drum and Bugle Corps as a color guard member from 2016-2018. While there, he received Color Guard Member of the Year ('17) and went on to win the 2018 DCI Performer's Showcase in the Ensemble Flag division. David also marched three seasons with the Railmen Winter Guard, who was a regular WGI semi-finalist.
David primarily focuses on the education and training of members, being a consistent clinician for programs across the country. He hopes to inspire current and future generations of spinners to push themselves to be their best possible versions through a commitment to detail, strong work ethic, and empathy for one another.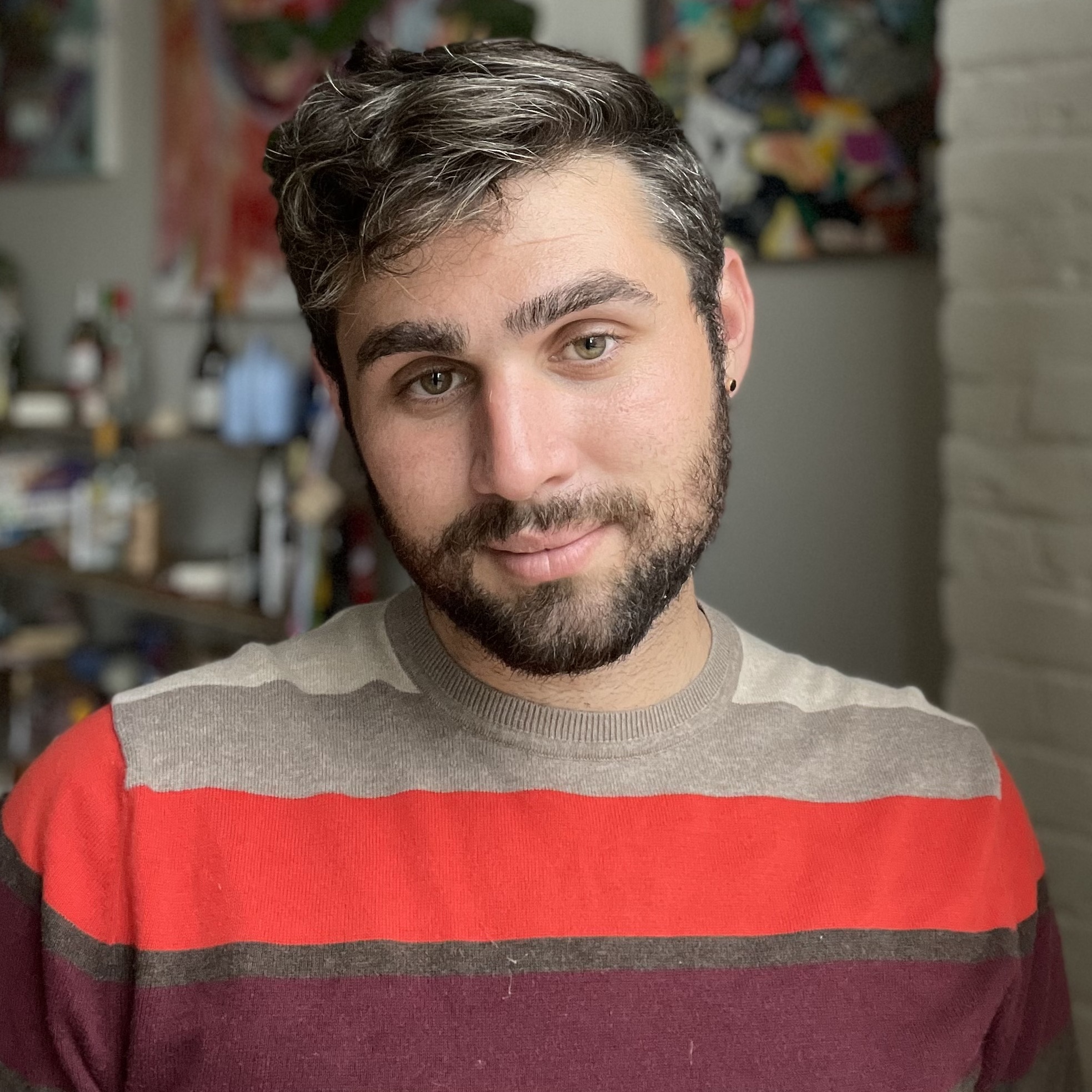 Grace Batchelor
Instructor
Grace Batchelor is from Albuquerque, NM and currently resides in Phoenix, AZ. Spending over 10 years in the marching arts activity, Grace began her drum corps career in 2015 with Seattle Cascades going on to march The Academy in 2016, Crossmen in 2017, finishing her drum corps career with The Blue Knights starting in 2018, serving as Color Guard captain there in 2019, 2020, and 2021. Grace also marched a season of WGI with FeniX Independent World in 2018. Her teaching experience includes serving across fifteen different high school productions as a weapon technician, choreographer, and design consultant. This will be her first season teaching drum corps. After learning what it meant to be a part of The Academy in 2016, Grace is thrilled to be a part of the organization's future.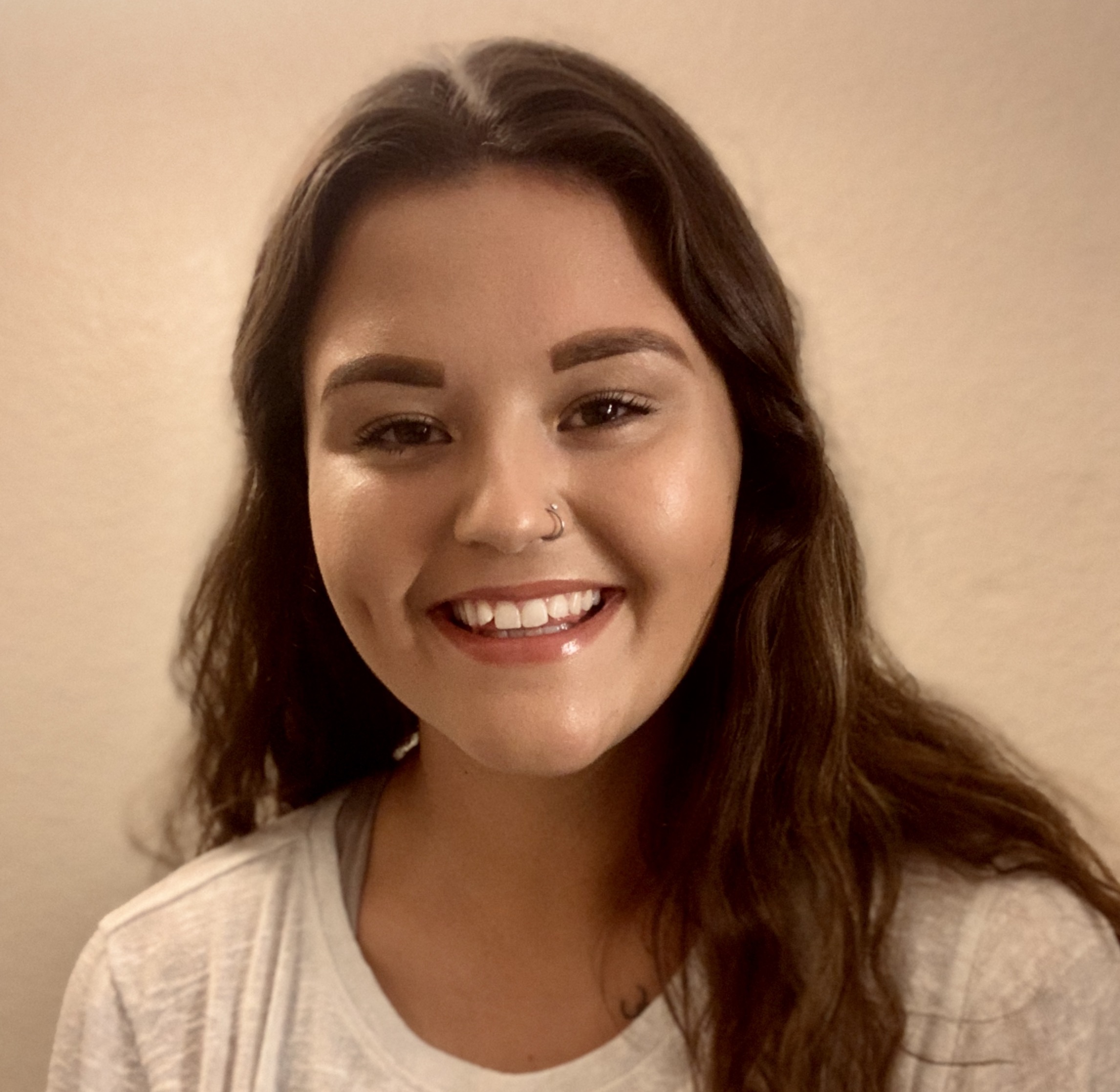 Grace Batchelor

Instructor
Kalyla Foster
Instructor
Kalyla Foster currently resides in Phoenix, Arizona. Kalyla performed for 3 years as part of The Academy Drum and Bugle Corps from 2016-2018, and aged out at Bluecoats Drum and Bugle Corps in 2019. She is currently a member of the Arizona State University Color Guard as one of their captains. Kalyla is about to enter her sixth season as a member of FeniX Independent World, also as one of their captains. She has had a wonderful time performing, but is very excited to teach the next generation of color guard members.
Kalyla has taught color guard at various high schools in the valley from 2016 to the present. She currently teaches at Millennium High School and Canyon View High School. She spends almost all of her free time both spinning and teaching color guard. She is very excited to work with The Academy this summer and can't wait to see the growth of the organization.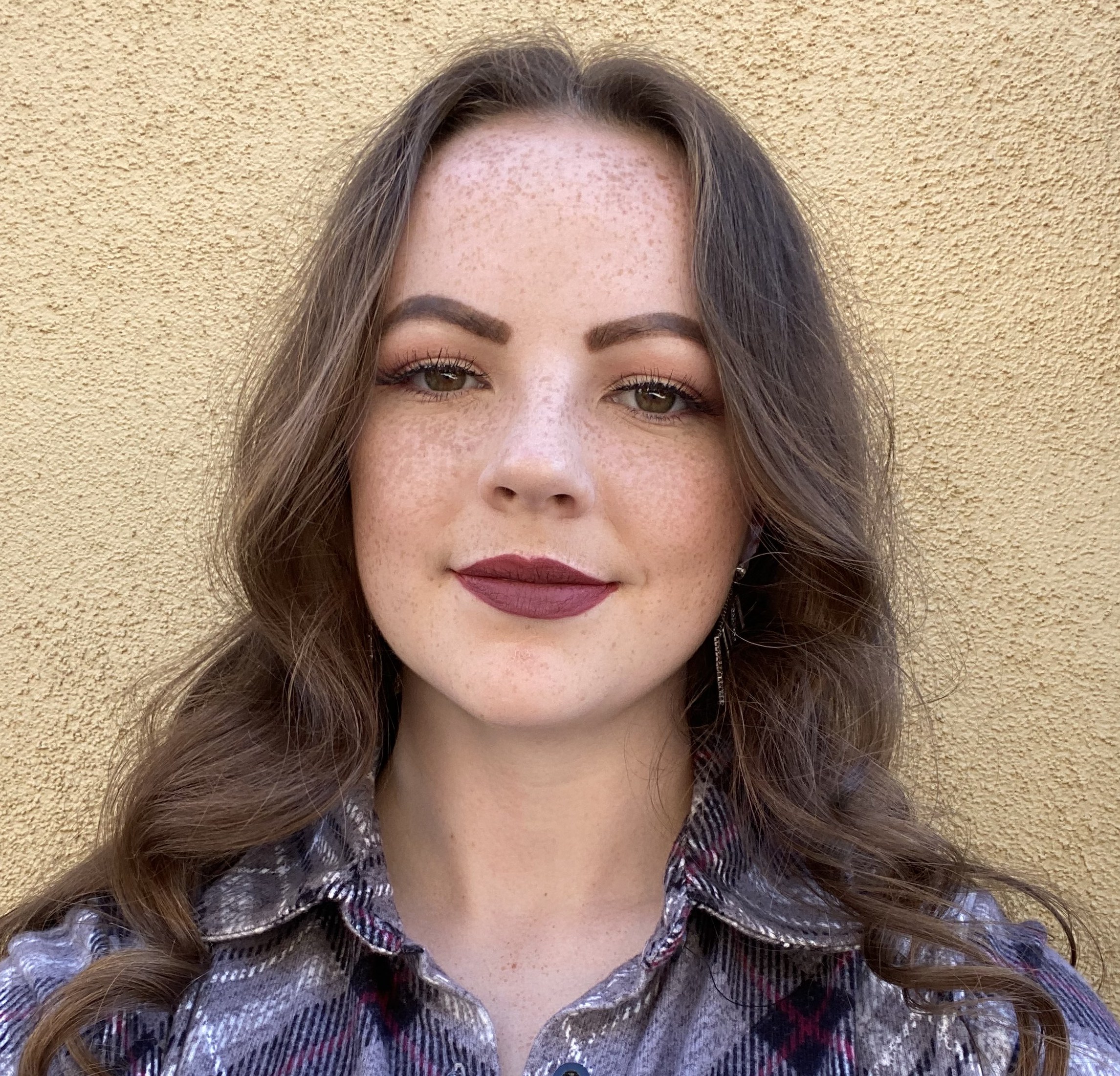 Emily Miramontes
Instructor
Emily Miramontes is from Riverside California. She started her marching career in Patriot high schools colorguard. While also marching the Watchmen drum and bugle corp her freshman year, then went on to march with the Mandarins, the Boston Crusaders, and spent four years with the Bluecoats Drum and Bugle Corp. She has had such a strong love for this activity. This has lead her to teach several schools in Southern California, one of which was her alma mater Patriot high school. This will be her first year with the Academy and she is very excited to come on this journey with us!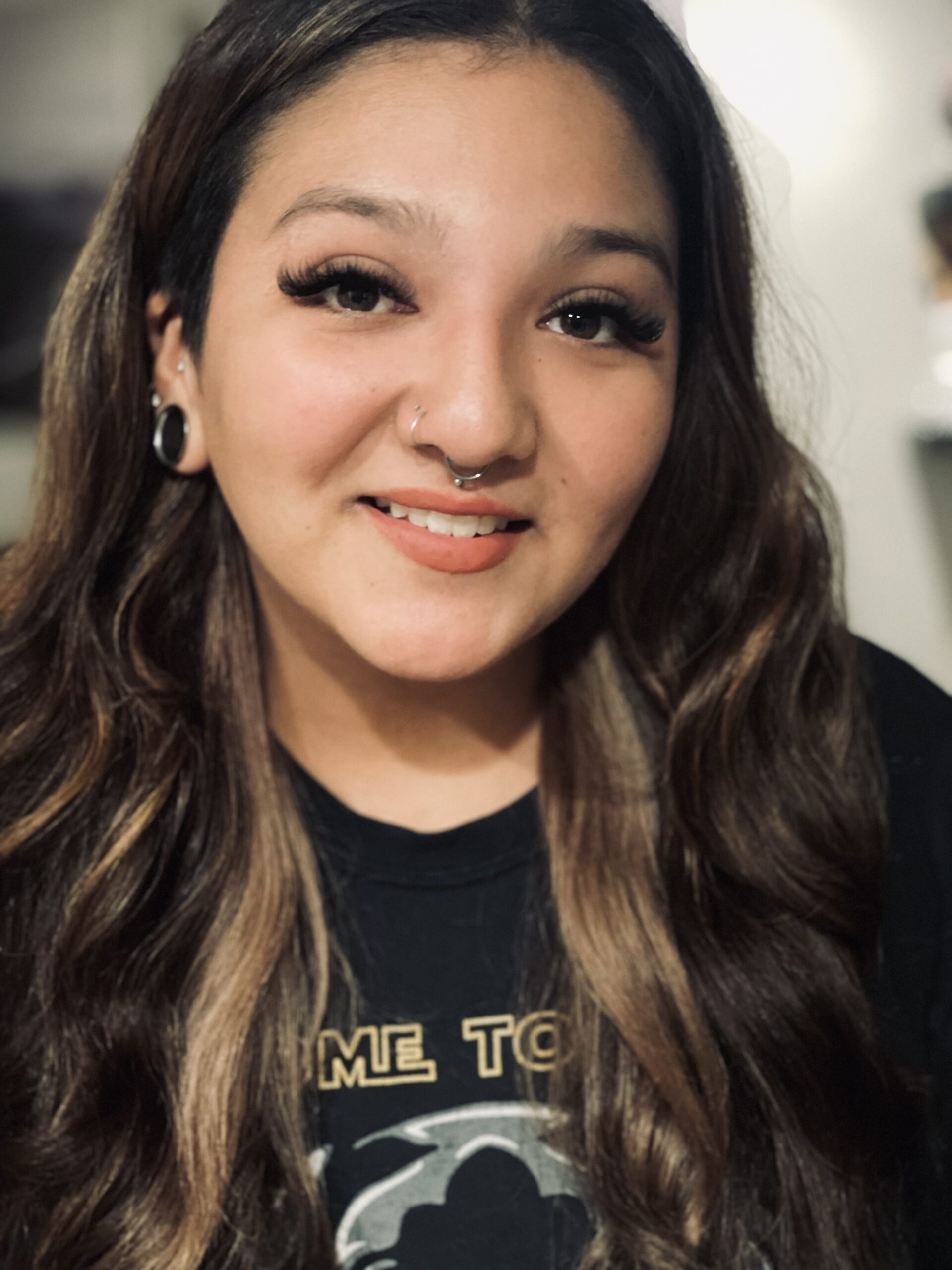 Emily Miramontes

Instructor
Austin Yost
Instructor
Austin grew up in Arizona and began his colorguard career at Highland HS in Gilbert. After graduating, Austin started his drum corps career at The Academy Drum and Bugle Corps in 2013. The following summer he auditioned for the Bluecoats Drum and Bugle Corps from Canton, Ohio where he spent the summers of 2014, 2015, 2016, and 2017. He also spent a season marching winterguard with FeniX Independent World in 2014. Aside from his performance career, Austin has served many programs across the state as an instructor and/or designer and has recently branched out to work with groups all across the country. Currently, Austin works as the Director at Higley HS (Gilbert, AZ) and Eastmark HS (Mesa, AZ) and as the Executive Director of Oasis Ensembles, a nonprofit organization in Arizona that produces two competitive winterguards, a movement collective, a live entertainment ensemble, and more. Austin has also served as a Colorguard Instructor at the Academy Drum and Bugle corps since 2019. Outside of colorguard, Austin is the Front of House Manager at the Sanctum of Horror Haunted Attractions and is a Customer Advocate at Carvana.