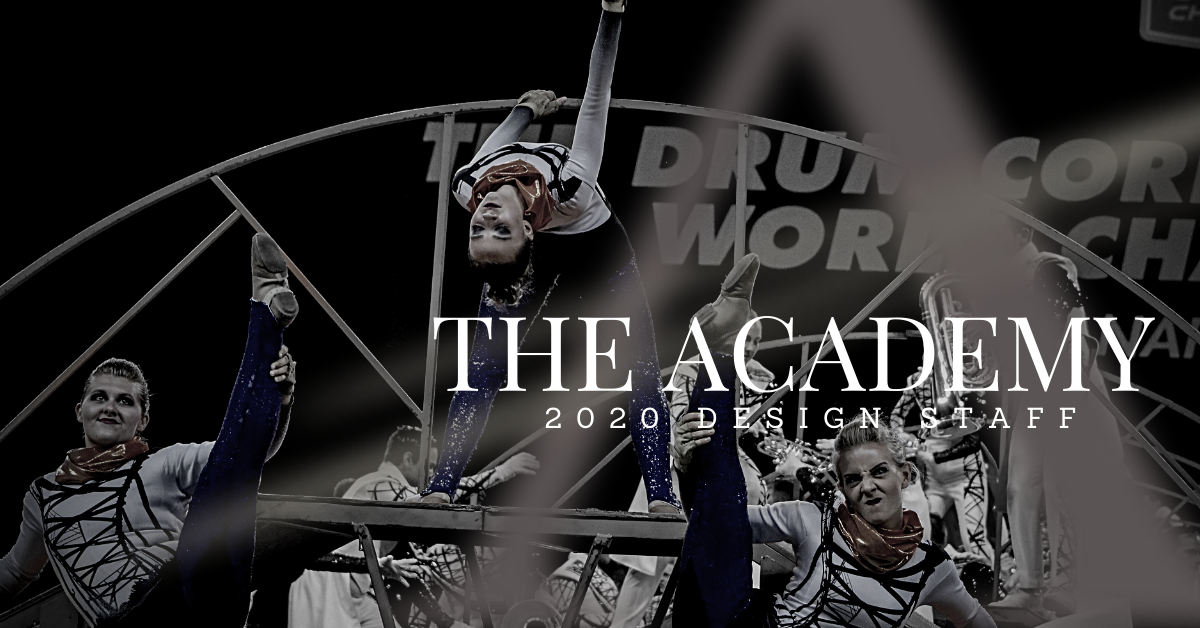 Lindsey Vento
Artistic Director/Program Coordinator
Lindsey is extremely honored to be back with The Academy for her third year as the team's artistic director and coordinator!
Lindsey is in her 20th year in music education and in the pageantry arts where she has served as an instructor, program designer, adjudicator and choreographer. She has worked with and designed for bands and color guards all across the country as the visual designer and artistic coordinator for Vento Music and Visual Designs, where she and her husband work side by side. Lindsey's program designs have earned numerous finalist accolades in the WGI and BOA arenas and she is a highly sought after clinician and consultant in both the fall and winter seasons.
She has her bachelors of music education degree and was an active dance instructor and adjudicator, as well as performer with the Lyric Opera of Kansas City, before she decided to focus all of her efforts into the pageantry arts.
As passionate as she is about her work in the arts, Lindsey's proudest accomplishments are her three sons, Jack -18, Maxwell – 11, and Samuel – 10.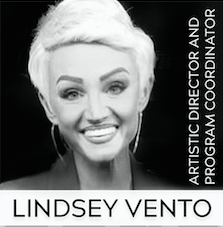 Jaime Holly
Drill Designer
Jaime Holly is a full time drill designer, visual instructor and consultant living in Long Beach, CA with his wife Rebekah and daughter Parker. He began his marching career in the soprano line of the Concord Blue Devil B Corps in 1989, moving to the World Champion A Corps in 1991 through 1993. He returned to the Blue Team in 1997 where he is currently the co-drill writer and visual instructor.
His affinity for mathematical problems can be traced through his Bachelor of Science degree from Fresno State in Mathematics. Jaime earned a teaching credential from Cal State Hayward and was a math teacher at James Logan High School before he decided to give it up for the fame and fortune of drill writing.
Jaime is the visual caption head and designer for several award winning groups in DCI, WGI and nationally recognized high schools in BOA and WBA. He has also served on the DCI Task Force. Currently, he has the pleasure of working with the Soka Renaissance Vanguard from Tokyo, Japan.
He takes great pride in helping some up and coming organizations reach their respective Finals for the first time in their history. Namely, The Academy reached DCI Finals, Dark Sky Indoor Percussion reached WGI Finals and Blue Springs High School reached BOA Finals.
Some of the Drum Corps he has had the opportunity to work with are: The Blue Devils, Academy, Bluecoats, Troopers, Mystikal, Pacific Crest and Fusion Core. The high school groups have included: Blue Springs, LD Bell, Eden Prairie, Homestead, Arcadia, Cy-Fair, Upland, Fountain Valley, Churchill, Clovis West, and James Logan, to name a few. He has been making a name for himself within the indoor drumline world as well, working with RCC, Dark Sky, United Percussion, Freelancers, and Black Knights.
2020 will be Jaime's ninth season designing for The Academy, having worked with the team in 2005, 2006, 2007, 2014, 2015, 2016, 2017, 2018 & 2019.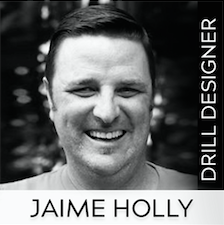 Steve Vento
Brass Arranger
Mr. Steve Vento has been an educator in the pageantry arts for over 25 years. He has composed over 40 original compositions and arranged 500 shows for marching band and drum corps.
Mr. Vento has his B.S. in Education with a trumpet performance minor from Missouri Western State University and a Masters of Music Education with conducting emphasis from the University of Tulsa.
He taught at Broken Arrow from 1994-2006 where his duties included concert band, jazz band and arranger/instructor for The Pride of Broken Arrow. In 2006 Mr. Vento was hired at Tulsa Community College where he started the band program, jazz studies, and received a technological grant to start a computer lab so he could teach various music composition computer programs and software applications. Since 2013 Steve has been a full time arranger/composer and has been on the adjunct teaching staff and design team for Blue Springs HS Golden Regiment.
His arrangements and compositions have won over 50 state titles around the country and have also been very successful at the national level at Bands of America events. His awards and accolades include 18 time BOA Class Champion, 3 time BOA Regional Champion, 65 time BOA Regional Finalist, 17 time BOA National Semi-Finalist, and 10 time BOA National Finalist. Steve's arrangements and compositions have also received hundreds of "I" divisional ratings at local, regional, and national level contests, including BOA and UIL.  In 2018 Mr. Vento also wrote for the China national marching band champion.
2020 marks Steve's 22nd year of drum corps.  He marched with The Skyryders, Hutchinson, KS ('89) and The Blue Devils, Concord, CA ('90) as a lead soprano (trumpet).  He has been on brass staff, caption head, arranger and program coordinator with Black Gold ('92-'94), NIte Express ('95-'96), Southwind ('03-'07) and Legends ('17-'19).  Most recently, Steve has been on the brass staff of the Blue Devils since 2011.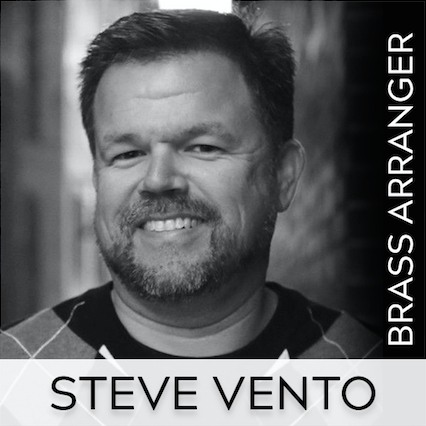 Cisco Hance
Percussion Manager and Arranger
Osman "Cisco" Hance currently resides in Port St. Lucie, FL. He has been involved with DCI since 2003. He started marching with Magic of Orlando under the instruction of Colin McNutt and Brian Tinkel. In 2005 he joined Carolina Crown and acted as center snare and percussion section leader from 2005-2007. While at Crown he was under the instruction of Brian Tinkel, Jeff Queen, Ian Hale, Lee Beddis, Zach Shlicker, and Luis Rivera. Cisco has also been teaching WGI "Stryke Percussion" since 2008. Stryke has placed in the top ranks at WGI finals for several years, receiving the bronze medal in 2008, and silver in 2010 and 2011 in the Independent Open Class. Now in the Independent World Class, Cisco serves as the group's and Battery arranger and Programming Associate.
In 2009, Cisco worked as the snare tech for the Teal Sound Drum and Bugle Corps, where he helped the corps successfully transition into DCI's World Class. Subsequently, Cisco became the snare technician for the Madison Scouts Drum and Bugle Corps. Today, Cisco serves as the Percussion Director/Arranger for the Park Vista Marching Band in Lake Worth, Florida as well as the Director of Percussion at West Broward High School in Pembroke Pines FL. For The Academy Drum and Bugle Corps he served as the Percussion Coordinator in 2014, as Percussion Manager in 2016, and has served as Percussion Caption Head, since 2017.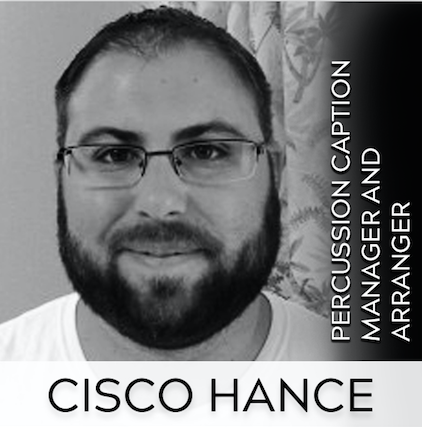 Danny Gutierrez
Front Ensemble and Sound Designer
Danny Gutierrez is a performer, composer and educator based out of Miami, Florida. He received his Bachelor of Music in Percussion Performance from Rollins College in Winter Park , FL.
He currently teaches, designs, and composes for the indoor percussion/marching band programs at Park Vista HS, Stoneman Douglas HS, and West Broward HS. He has been the front ensemble coordinator for STRYKE Percussion since 2017 and took over as front ensemble arranger for Stryke Percussion 2 in 2018. Additional teaching experience includes Blue Stars Drum and Bugle Corps and The Blue Devils Drum and Bugle Corps, serving as front ensemble instructional staff.
Kim Kras
Production Team
Also returning to The Academy is Kim Kras, who will again be serving on the production team, assisting the corps with the implementation of the production design.
Kim is excited to join the production team at The Academy for the 2018 season. Kim has 17 years of experience working with marching bands and winter guards across the US. In marching band, Kim has acted as an instructor, designer, color guard choreographer, movement designer, clinician, and adjudicator. In the winter guard season, she has directed, instructed, designed, and choreographed programs at a variety of levels.
Kim's drum corps experience began as a color guard member with the Boston Crusaders Drum & Bugle Corps followed by the Glassmen Drum & Bugle Corps. Kim marched winter seasons with the Pride of Missouri State University Winter Guard.
Apart from her work in the pageantry arts, Kim earned her doctorate in Criminology and Criminal Justice from the University of Missouri-St. Louis in 2014. Kim now resides in Boston, Massachusetts where, she is an Assistant Professor of Criminology.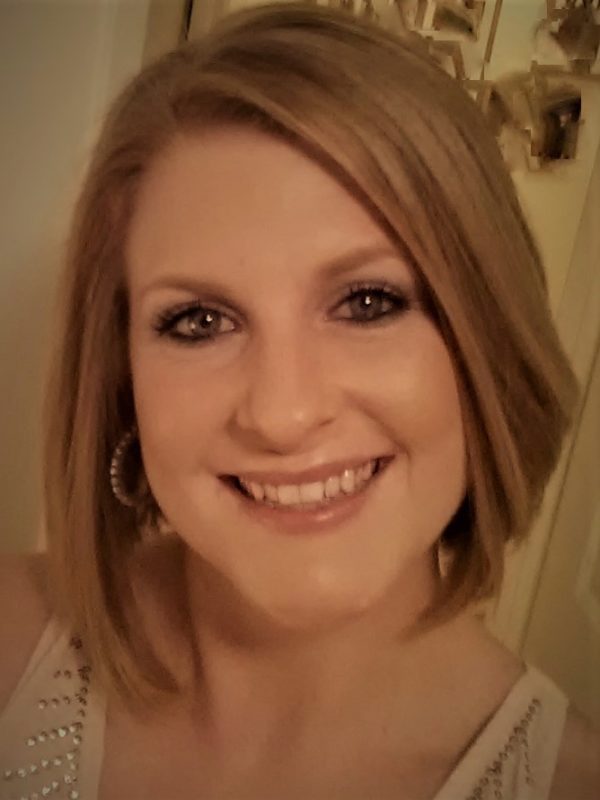 Chris Velez
Production Team/Brass Choreographer
Chris Velez returns for another season working as an additional specialist to help implement the show design.  Chris will also be specializing in the area of movement choreography for the brass section of the corps.
Chris Velez began his performing arts career with Riverside Community College Marching Tigers, Fantasia Winter Guard, and the Concord Blue Devils Drum and Bugle Corps. Leaving his performing days behind him, Chris transitioned into the role of choreographer, designer, and instructor.
Over the course of 10+ years, he has had the privilege of working with several groups that include Ramona High School, Poway High School, Chino Hills High School, RCC Marching Tigers, Fantasia, and their Winter Drum Line, and The Academy Drum and Bugle Corps. He has also been fortunate enough to work with organizations in Japan such as the Yamato Drum and Bugle Corps and the Yokohama Scouts.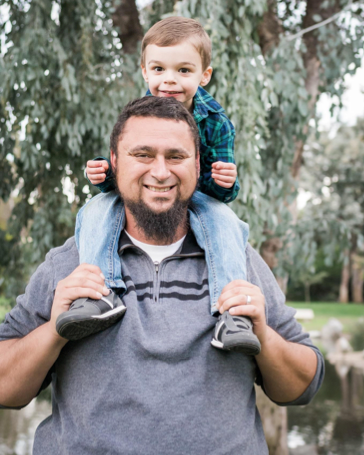 Zachary Barber
Color Guard Choreographer
Zachary Barber comes from St. Louis, Missouri where he attended school for Early Childhood Education.  Zachary started his marching career with Avidity Independent of Mckendree University where he discovered his love for the performing arts during his 5 years with the program. During his time there he was apart of the transition from open class to world class. During the summers, he marched 4 years with the Madison Scouts Drum and Bugle Corps and served on leadership team for the colorguard.  Zachary was also apart of Lexis World winterguard where he was able to perform with them during their first inaugural season in world class.  Zachary spends a lot of his time traveling across the Midwest choreographing and designing for groups of all different classifications and sizes. When not doing anything colorguard related you can find him with his best friend Alyssa eating sushi and watching a scary movie!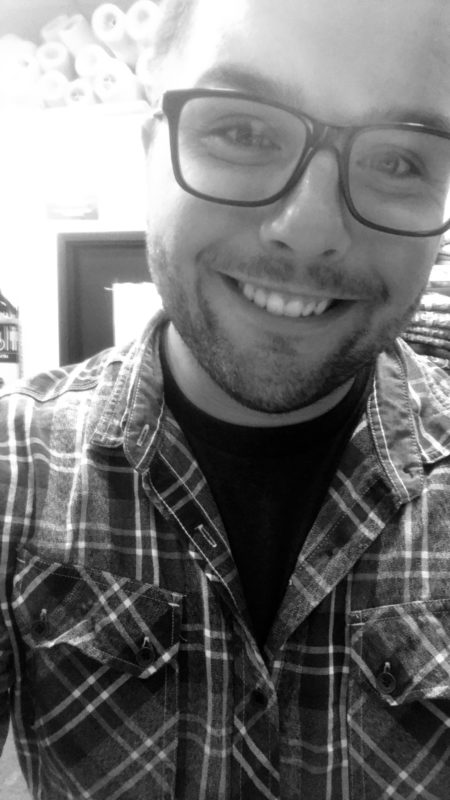 Travis Chiles
Movement Designer/Graphic Artist
Travis Chiles is a native of South Carolina, and received his BA in Experimental Psychology from the University of South Carolina. His involvement in the performance arts began at the age of 10 and continued through college where he founded Project Dance, a student led dance company and charitable organization.
While pursuing his degree, he spent his summers performing with the Madison Scouts Drum and Bugle Corps and will be continuing his second year as an instructor there. Chiles has also performed with Etude and Paramount World Winter Guards.
Travis currently resides in Atlanta, Georgia where he choreographs for and instructs several pageantry programs including Ola HS, Kennesaw Mountain HS, and the Paramount Winter Guards. In addition to instructing, he designs flags and other graphics for programs across the country. Any remaining free time he has is devoted to working as a barista, teaching dance, and enjoying life with his three roommates and their pets!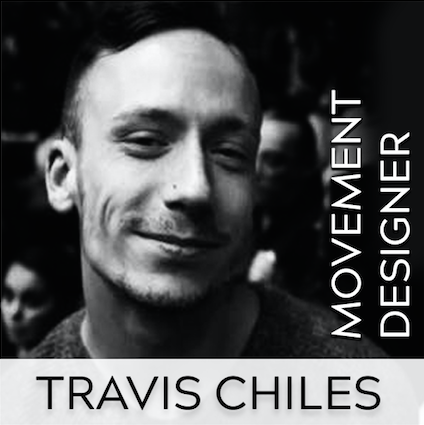 Hunter McDaniel
Color Guard Choreographer
Hunter McDaniel is an Oklahoma-native, and has been involved with the Marching and Performing Arts for the past 8 years. He recently spent the past 4 summers marching with The Cavaliers Drum and Bugle Corps. He is currently studying Interior Design at the Fay Jones School of Architecture & Design at the University of Arkansas.
Hunter has experience teaching WGI Open Class Finals groups and has taught Color Guard groups at Bentonville High School (AR) and Fayetteville High School (AR). Hunter will be spending his winter season marching with Northwest Independent, a World Class Winterguard based out of the Northwest Arkansas area. He is very excited to begin his journey with The Academy Drum and Bugle Corps for the 2019 Season.